Wer war/ist

Sonny Boy Williamson

? - CDs, Vinyl LPs, DVD und mehr
Sonny Boy Williamson
Das ultrastraffe, eingängige Riff, auf dem der 1962er-Instrumentalhit Green Onions von Booker T. & The MG's aufbaute, funktionierte auch ganz hervorragend als Basis für Help Me von Mundharmonikaspieler Sonny Boy Williamson. Der Song wurde sofort zum Bluesstandard
Nachdem der clevere alte Bluesharp-Hexer 1955 bei Checker Records in Chicago unterschrieben und gleich mit seinem Debüt Don't Start Me Talkin' (siehe Teil 2/CD 1) für das Chess-Unterlabel einen Verkaufserfolg gelandet hatte, waren seine Folgeplatten durchweg hervorragend. 1956 kam er mit Keep It To Yourself erneut in die R&B-Charts. Sein urwüchsiger, humorvoller Gesang und seine akustische Mundharmonika verschmolzen mit der Crème der Chicagoer Session-Asse zu Meisterwerken wie Ninety Nine, Your Funeral And My Trial, Wake Up Baby, Unseeing Eye, The Goat und Willie Dixons Bring It On Home.
Die Autorenschaft von Help Me wurde auf der Originalsingle nur Sonny Boy zugeschrieben. Später kamen die Namen von Dixon und Chess-A&R-Mann Ralph Bass hinzu (durch die vielen Coverversionen, u. a. von Canned Heat, John Mayall, Van Morrison und Ten Years After, wurde der Song zu einem wertvollen Copyright). Eine solide Combo aus erfahrenen Chicago-Bluesern wurde für die Aufnahmesession am 11. Januar 1963 zusammengestellt, bei der das Original entstand: entweder Lafayette Leake oder Billy 'The Kid' Emerson an der Orgel, Matt 'Guitar' Murphy, Milton Rector (der am häufigsten als erster E-Bassist der Windy-City-Bluesszene genannt wird) sowie Al Duncan am Schlagzeug. Williamson stolziert mit durchtriebener Lust durch den Song, dessen Sound an moderne Zeiten angepasst wurde - genau wie bei all den anderen Bluesveteranen, die schon seit langem bei dem prestigeträchtigen Label unter Vertrag standen.
Sonny Boy tourte 1963 durch Europa und kam im Jahr darauf gleich wieder. Er genoss die Art und Weise, wie er behandelt wurde, spielte in England mit den Yardbirds und den Animals und legte sich eine Melone und einen zweifarbigen Anzug zu, um seine Sympathie für die Popkultur seiner Gastgeber zum Ausdruck zu bringen. Der scheinbar Alterslose kehrte danach in seine Heimatstadt Helena, Arkansas, zurück und sagte seinen Freunden, er sei zum Sterben nach Hause gekommen. Genau das trat ein: Der "zweite Sonny Boy" schlief am 25. Mai 1965 für immer ein. Sein genaues Alter zum Zeitpunkt des Todes bleibt für immer ein Geheimnis.
Williamsons riesiger Einfluss auf Kollegen wie Junior Wells, Junior Parker und James Cotton hat dafür gesorgt, dass sein Sound ewig weiterleben wird. "Ich bin früher da hingegangen und hab ihm einfach immer zugesehen", sagt Cotton, der als Junge in Helena von dem unberechenbaren alten Harpspieler lernte. "Er hat mir nicht viel beigebracht. Ich habe einfach beobachtet, was er macht, weil ich genauso wie er sein wollte."
Bill Dahl
Chicago, Illinois
Electric Blues 1939-2005. - The Definitive Collection!
Copyright © Bear Family Records® Alle Rechte vorbehalten. Nachdruck, auch auszugsweise, oder jede andere Art der Wiedergabe, einschließlich Aufnahme in elektronische Datenbanken und Vervielfältigung auf Datenträgern, in deutscher oder jeder anderen Sprache nur mit schriftlicher Genehmigung der Bear Family Records® GmbH.
Weitere Informationen zu Sonny Boy Williamson auf de.Wikipedia.org
Für die Filterung wurden keine Ergebnisse gefunden!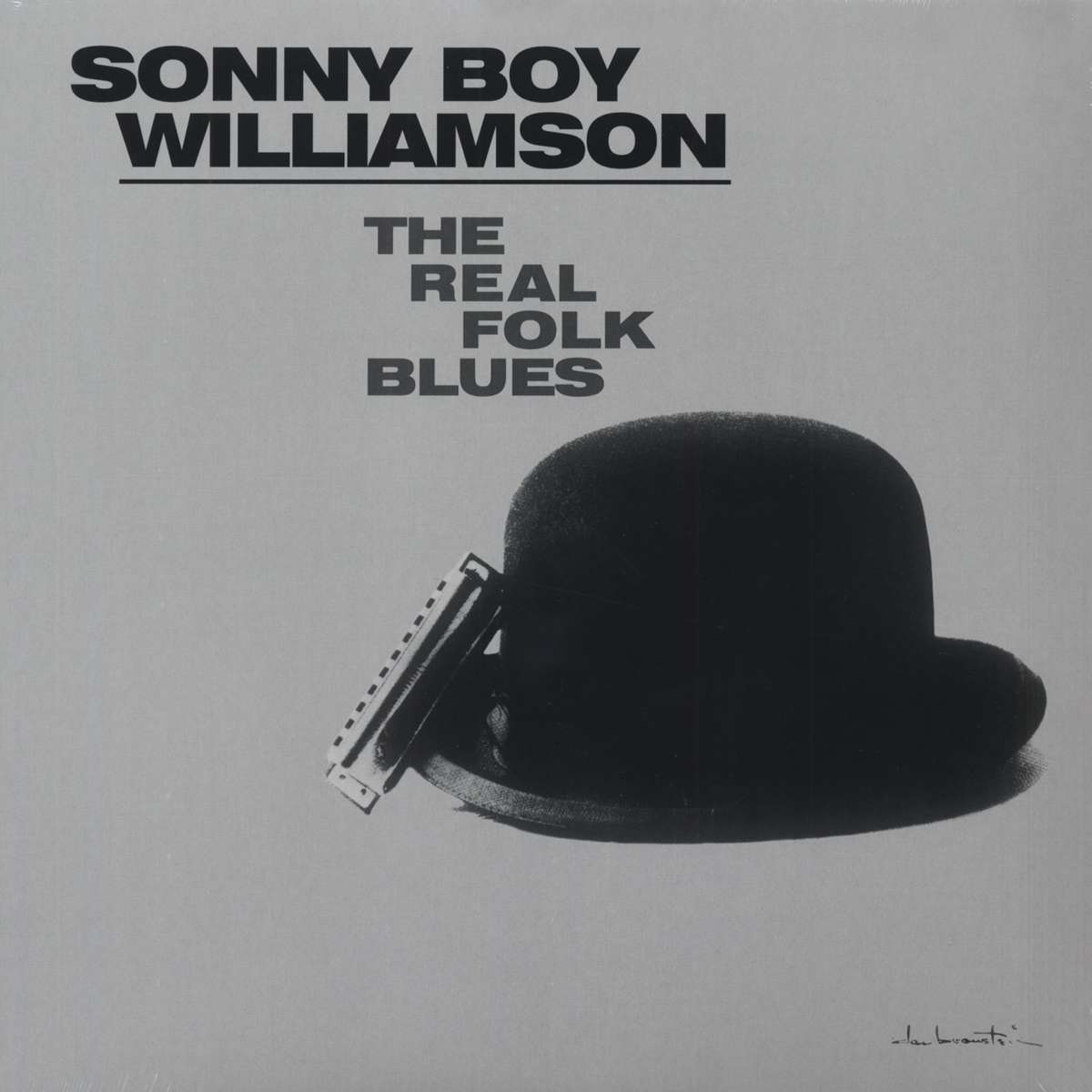 Sonny Boy Williamson: The Real Folk Blues
Art-Nr.: LPDOL1503


Dieser Artikel ist gestrichen und kann nicht mehr bestellt werden!
(2013/Dolchess) 12 tracks. 1957-63 'Chess'.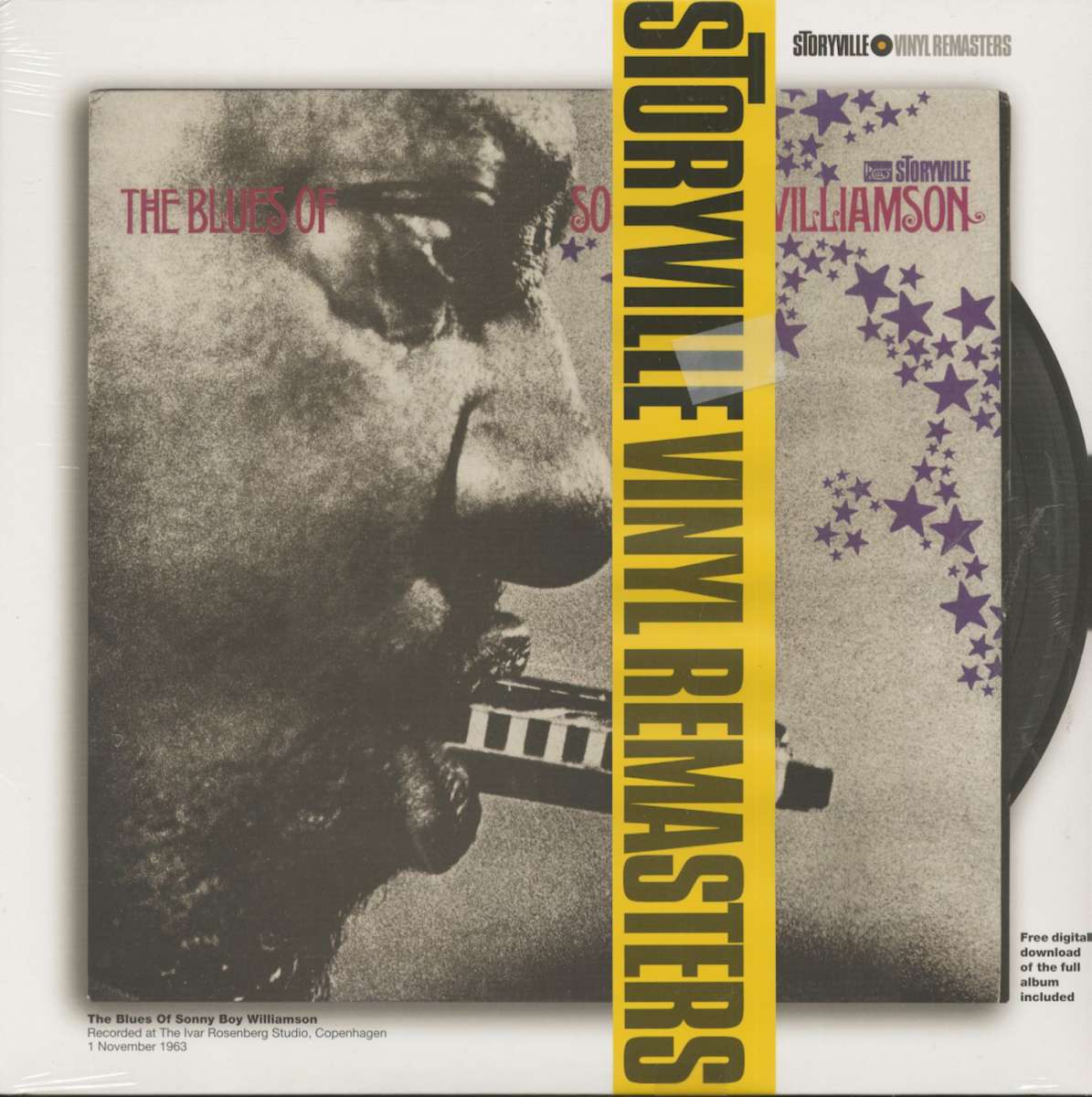 Sonny Boy Williamson: The Best Of Sonny Boy Williamson (LP, 180g...
Art-Nr.: LP6017003


Artikel muss bestellt werden
(Storyville) 10 tracks - Remastered Re-issue on 180g vinyl of the original 1965 'Storyville' album - Free digital download of the album included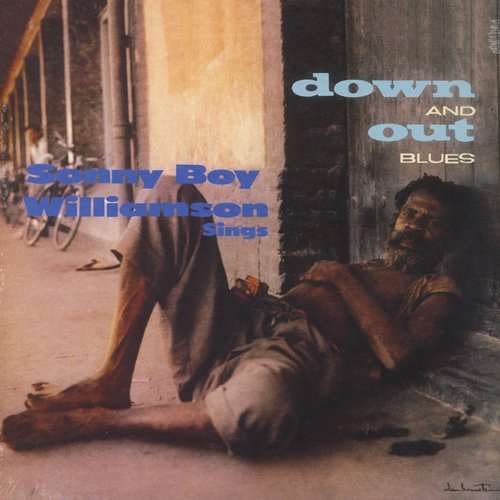 Sonny Boy Williamson: Down And Out Blues (LP)
Art-Nr.: LPRUM2011136


Artikel muss bestellt werden
(2017/Rumble) 12 tracks.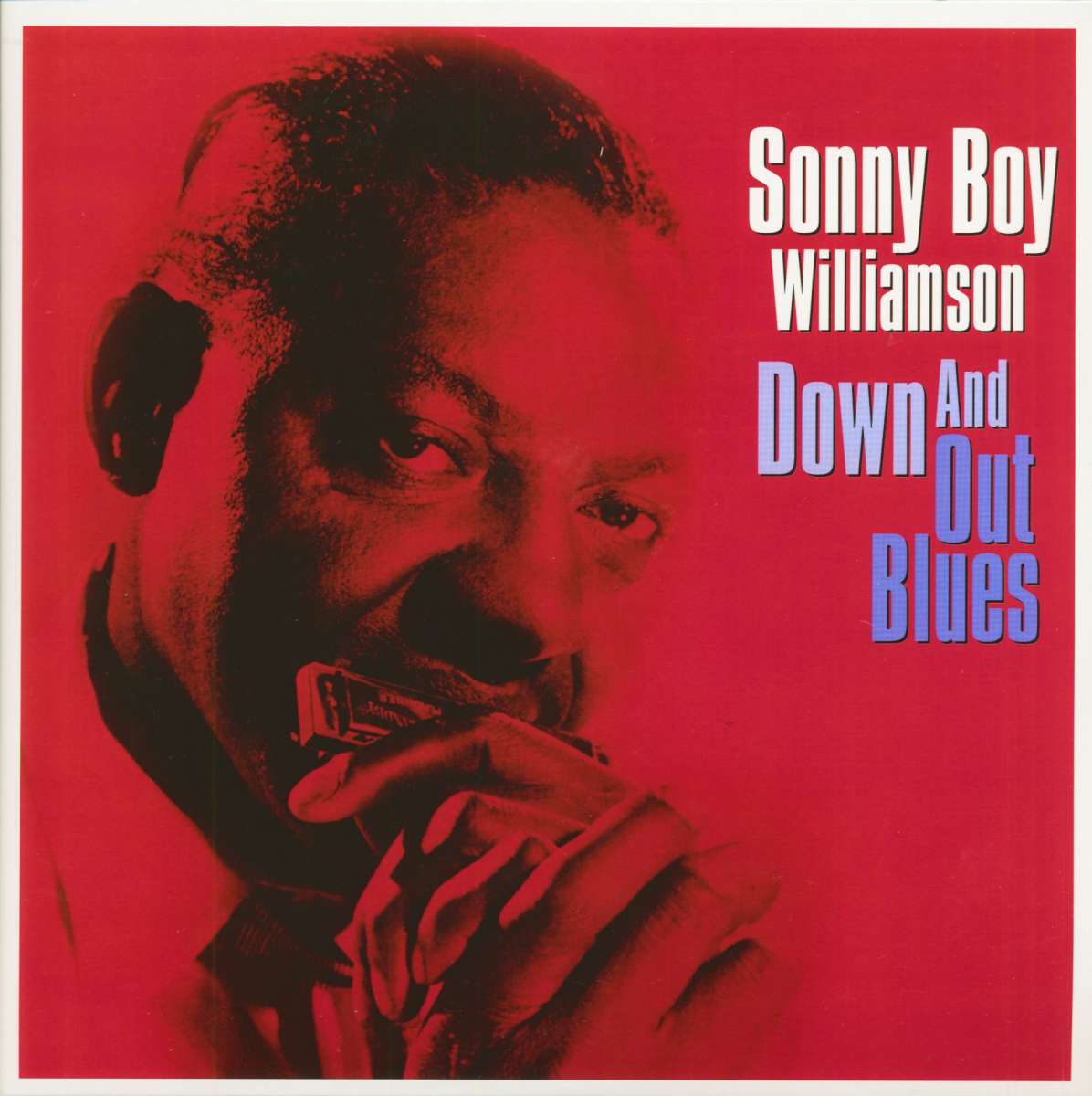 Sonny Boy Williamson: Down And Out Blues (LP, 180g Vinyl)
Art-Nr.: LPCAT147


Artikel muss bestellt werden
(Not Now Music) 12 Tracks - Original Checker Aufnahmen 1955-1959! Der große Blues-Musiker Sonny Boy Williamson war bis 1965 auf der Bühne und konnte so auch nach Europa kommen, um den britischen Blues-Boom zu beeinflussen. Sonny Boy...