Der Artikel wurde erfolgreich hinzugefügt.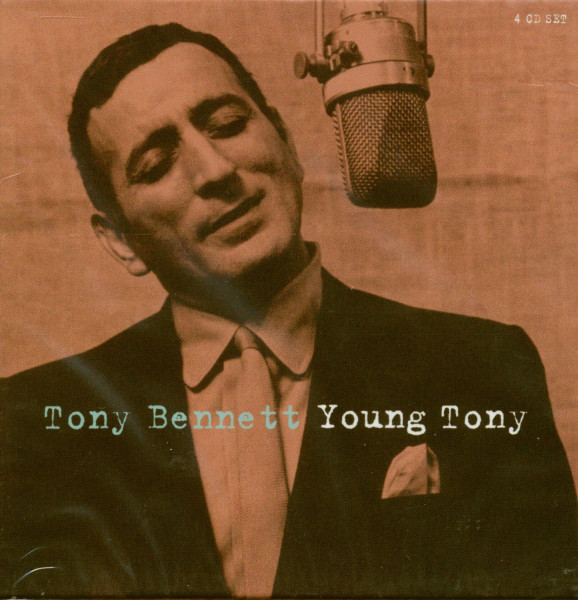 Artikel-Nr.:

CD021210

Gewicht in Kg.:

0.23
(Proper Records) 88 tracks
mehr
Tony Bennett: Young Tony (4-CD)
(Proper Records) 88 tracks

Artikeleigenschaften von

Tony Bennett: Young Tony (4-CD)
Albumtitel:

Young Tony (4-CD)

Artikelart

CD

EAN:

0805520021210

Gewicht in Kg:

0.23
Bennett, Tony - Young Tony (4-CD)

CD 1
01
The Boulevard Of Broken Dreams
02
I Wanna Be Loved
03
I Can't Give You Anything But Love
04
Our Lady Of Fatima
05
Just Say I Love Her
06
Sing, You Sinners
07
Kiss You
08
One Lie Leads To Another
09
Don't Cry Baby
10
Once There Lived A Fool
11
Beautiful Madness
12
The Valentino Tango
13
I Won't Cry Anymore
14
Because Of You
15
While We're Young
16
Cold Cold Heart
17
Since My Love Has Gone
18
Please My Love
19
Blue Velvet
20
Solitaire
Bennett, Tony - Young Tony (4-CD)

CD 2
01
Silly Dreamer
02
Sleepless
03
Somewhere Along The Way
04
I'm Lost Again
05
Have A Good Time
06
Here In My Heart
07
Roses Of Yesterday
08
You Could Make Me Smile Again
09
Congratulations To Someone
10
Anywhere I Wander
11
Stay Where You Are
12
Take Me
13
No One Will Ever Know
14
I'm The King Of Broken Hearts
15
I'll Go
16
Rags To Riches
17
Here Comes That Heartache Again
18
Someone Turned The Moon Upside Down
19
Stranger In Paradise
20
Why Does It Have To Be Me?
Bennett, Tony - Young Tony (4-CD)

CD 3
01
Until Yesterday (Non È La Pioggia)
02
Please Driver (Once Around The Park Again)
03
There'll Be No Teardrops Tonight
04
My Heart Won't Say Goodbye
05
Take Me Back Again
06
Madonna, Madonna
07
Not As A Stranger
08
Cinnamon Sinner
09
Old Devil Moon
10
Fall In Love Too Easily -
11
While The Music Plays On
12
Love Letters
13
My Reverie
14
Darn That Dream -
15
Funny Thing
16
My Pretty Shoo-Gah
17
Give Me The Simple Life
18
My Baby Just Cares For Me
19
My Heart Tells Me
20
I Can't Believe That You're In Love With Me
Bennett, Tony - Young Tony (4-CD)

CD 4
01
Lost In The Stars
02
Taking A Chance On Love
03
I'm Just A Lucky So And So
04
It Had To Be You
05
You Can Depend On Me
06
Love Walked In
07
These Foolish Things
08
I'll Be Seeing You
09
Without A Song
10
Always
11
Just In Time
12
In The Middle Of An Island
13
Life Is A Song
14
Chicago
15
Are You Havin' Any Fun?
16
Jeepers Creepers
17
Poor Little Rich Girl
18
I've Grown Accustomed To Her Face
19
Anything Goes
20
Growing Pains
21
I Guess I'll Have To Change My Plan
22
With Plenty Of Money And You
Tony Bennett Geboren am 13.8.1926 als Anthony Benedetto in New York. Studierte Musik und...
mehr
"Tony Bennett"
Tony Bennett
Geboren am 13.8.1926 als Anthony Benedetto in New York. Studierte Musik und Malerei, hatte eigene Ausstellungen in den USA, London und Paris. In der Endphase des Zweiten Weltkriegs wurde der Jazz- und Ballladensänger als Truppenunterhalter eingesetzt. Als Mitglied der Pearl Bailey Revue trat er zunächst unter dem Künstlernamen Joe Bari auf, für die Änderung in Tony Bennett sorgte Bob Hope.

1950 verpflichtete ihn Mitch Miller für das Columbia-Label. Bis 1967 gelangen ihm 45 Chart-Treffer, darunter die Nr.-1-Hits "Because Of You, "Cold Cold Heart" und "Rags To Riches". Tony Bennett spielte zahllose LPs ein, zur Begleitung gehörten dabei unter anderem das Orchester Percy Faith, Ray Charles, Bill Evans. Unabhängig von allen musikalischen Moden, blieb Bennett über Jahrzehnte präsent. In den 90ern gab es Kooperationen mit Elvis Costello und k.d.lang.

1995 wurden Tony Bennett zwei World Music Awards verliehen - für ein "Unplugged"-Album und sein Lebenswerk. Tony Bennett gibt noch heute Konzerte, er zählt zu den wichtigsten Vertretern der amerikanischen Vokal-Musik.

Aus dem Bear Family Buch - 1000 Nadelstiche von Bernd Matheja - BFB10025 - "
Bewertungen lesen, schreiben und diskutieren...
mehr
Kundenbewertungen für "Young Tony (4-CD)"
Bewertung schreiben
Bewertungen werden nach Überprüfung freigeschaltet.
Weitere Artikel von Tony Bennett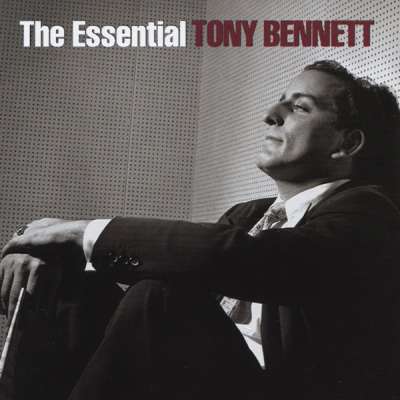 Tony Bennett: The Essential (2-CD) AUS
Art-Nr.: CDC2K86634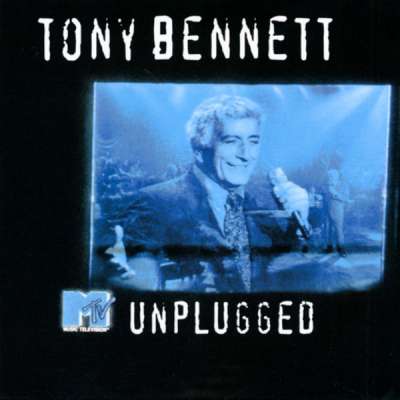 Tony Bennett: MTV Unplugged
Art-Nr.: CDCK66214


Sofort versandfertig, Lieferzeit** 1-3 Werktage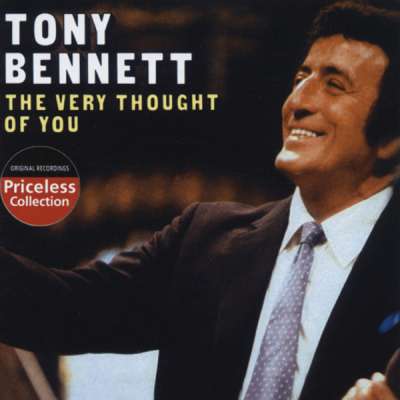 Tony Bennett: The Very Thought Of You
Art-Nr.: CDCOL8054


Sofort versandfertig, Lieferzeit** 1-3 Werktage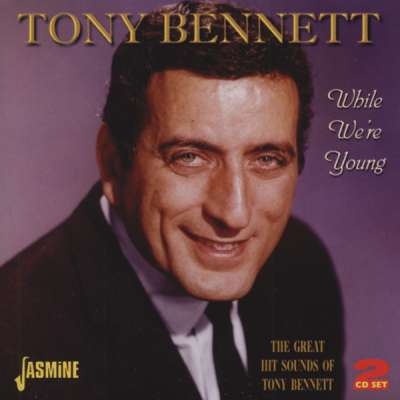 Tony Bennett: While We're Young (2-CD)
Art-Nr.: CDJAS679


Sofort versandfertig, Lieferzeit** 1-3 Werktage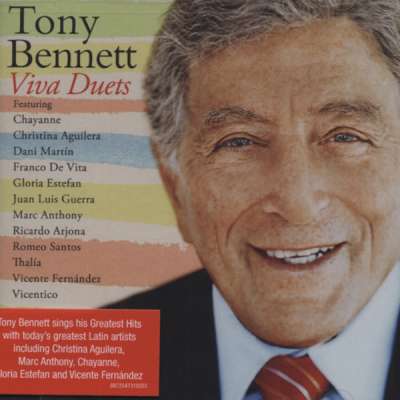 Tony Bennett: Viva Duets (2012)
Art-Nr.: CDSNY547310


Sofort versandfertig, Lieferzeit** 1-3 Werktage