Der Artikel wurde erfolgreich hinzugefügt.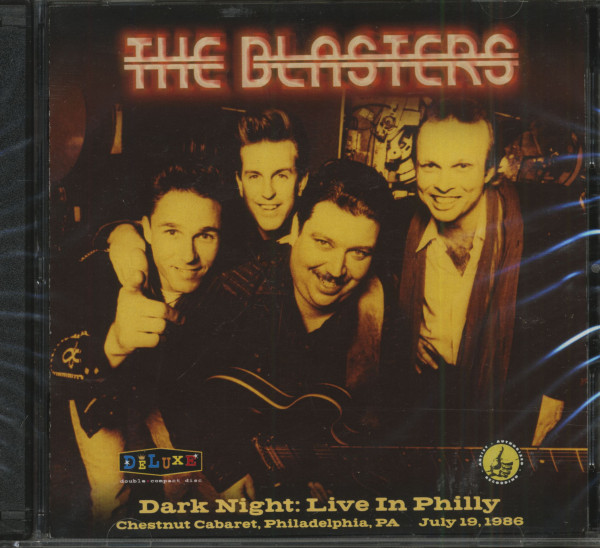 inkl. MwSt. / zzgl. Versandkosten - Abhängig vom Lieferland kann die MwSt. an der Kasse variieren.
nur noch 1x verfügbar
Sofort versandfertig, Lieferzeit** 1-3 Werktage
Artikel-Nr.:

CDLIB5000

Gewicht in Kg.:

0.1
(Liberation Hall) 27 tracks Diese unglaubliche Live-Aufnahme ihrer Aufführung vom 19. Juli...
mehr
The Blasters: Dark Night - Live In Philly (2-CD)
(Liberation Hall) 27 tracks
Diese unglaubliche
Live
-Aufnahme ihrer Aufführung vom 19. Juli 1986 im Chestnut Cabaret wurde mit einer Soundboard-Aufnahme der 1. Generation gemastert, so dass die Qualität außergewöhnlich ist.
Artikeleigenschaften von

The Blasters: Dark Night - Live In Philly (2-CD)
Albumtitel:

Dark Night - Live In Philly (2-CD)

Genre

Rock'n'Roll

Edition 2

Deluxe Edition

Artikelart

CD

EAN:

0089353500023

Gewicht in Kg:

0.1
Phil Alvin (voc, g), Bill Bateman (dr), John Bazz (b), James Intveld (g) Gene Taylor (p) The...
mehr
"The Blasters"
Phil Alvin (voc, g), Bill Bateman (dr), John Bazz (b), James Intveld (g) Gene Taylor (p)
The Blasters
Nachdem sie u. a. Bluesgrößen wie T- Bone Walker und Big Joe Turner begleitet hatten, gründeten die Brüder Dave (" 11. 11. 1955 Los Angeles) und Phil Alvin (" 6. 3. 1953, Los Angeles) 1979 in Downey, einem Vorort von Los Angeles, mit Bill Bateman (* 16. 12. 1951, Orange, Kalifornien), John Bazz (» 6. Z 1952) und Gene Taylor (* 2.7. 1952, Tyler, Texas) die Blasters.
Ihr Anspruch war unverfälschter Rock'n'Roll, angereichert mit Cajun-Blues, Rockabilly und Country-Swing. Die »neuen Traditionalisten erwiesen der alten amerikanischen Musik ihre Reverenz« (Musik Express) und überraschten mit dem schwungvollen Debütalbum AMERICAN MUSIC. Die Gruppe mischte stilsicher Rhythm & Blues- und Rocktraditionen und profitierte vor allem von »Dave Alvins geistreicher Gitarrenvielfalt« (Trouser Press).
Marie Marie
1981 gelang dem englischen Rock'n'Roll Shakin' Stevens mit Dave Alvins Komposition 'Marie Marie' ein europaweiter Hit. In diesem Jahr schafften »die führenden Protagonisten des US-Rock'n'Roll-Revivals« (Guinness) mit der LP THE B LASTERS (US #36) ihre beste Charts-Plazierung. Als Gastsaxophonisten wirkten Steve Berlin Los Lobos) und Lee Allen mit.
Die Mischung aus Country, Rock und Rockabilly kam bei den Kritikern gut an. Sie rühmten den »besten amerikanischen Rock'n'Roll seit 'Back In The USA' von MC 5« (Melody Maker). Im Sommer 1982 kamen die Blasters erstmals nach Europa und traten im Vorprogramm von Nick Lowe auf. Im Londoner Venue ließen sie die urwüchsige, fast ausschließlich aus Standards wie 'High School Confidential' (Jerry Lee -. Lewis) und 'Keep A Knockin' Little Richard) bestehende Platte OVER THERE mitschneiden.
Die beste New Wave-Band in Los Angeles
Unbeschwerte Partymusik dominierte auch die folgenden Alben von 1983 und 1985, NON FICTION (US 695) bzw. HARD LINE (US #86). Danach verschwand »die beste New Wave-Band in Los Angeles« (Rolling Stone) langsam wieder aus den Schlagzeilen. Die Fans reagierten nach wie vor enthusiastisch auf ihre temperamentvollen Live-Shows, die Plattenverkäufe ließen jedoch deutlich nach.
1984 sorgten sie noch einmal für Furore mit einem gelungenen Gastspiel in der von Walter Hill verfilmten Rockfabel »Streets Of Fire«.
Hollywood Fats
1985 verließ Dave Alvin die Blasters und widmete sich dem Bandprojekt x. Seine Aufgaben übernahm Michael 'Hollywood Fats' Mann, der kurz darauf an einem Herzinfarkt im Alter von 32 Jahren starb. Alvin und Steve Berlin hielten die »kalifornische Neo-Rockabilly-Combos (Musik Express) bis 1987 zusammen, dann trennten sich die Blasters. Zu Beginn der 90er Jahre versuchte die Gruppe mit James lntveld ein Comeback.
Dave Alvin
Dave Alvin glänzte mit einigen Solo-Alben als Singer. / Songwriter. Seine 87er LP EVERY NICHT ABOUT THIS TIME provozierte sogar Vergleiche mit Bruce Springsteen. Die Platte reflektierte kritisch den American Way Of Life, und Alvin glänzte als Gitarrist. Er wurde von den Allnighters begleitet, als Stargäste wirkten Al Kooper und David Hidalgo (Los L000s) mit.
1989 begleitete er das Cowunk-Quartett Lonesome Strangers aus Los Angeles. 1995 produzierte er SWINGIN' WEST für die kalifornische Western Swing-Band Big Sandy & His Flyright Boys, LOSER's PARADISE für den Singer / Songwriter Chris Gaffney, THE OTHER WHITE MEAT für die San Diego-Band Billy Bacon & The Forbidden Pigs und gemeinsam mit Greg Leisz für Tom Russell das Album THE ROSE OF SAN JOAQUIN. Besonders intensiv widmete er sich dem Trio Deralters aus Austin, Texas.
Ende 1996 erschien der Live-Mitschnitt INTFRSTATE CITY, den Alvin mit den Guitty Men und Gästen wie Katy Moffatt im Continental Club in Austin, Texas, aufnahm. Auch Phil Alvin arbeitete als Solist. Seine beste Soloproduktion erschien 1994 unter dem Titel COUNTY FAIR 2000.
1995 beteiligte er sich mit dem Song '01 '55' an dem Sampler STEP RIGHT UP, der dem Werk von Tom Waits gewidmet war.
Bewertungen lesen, schreiben und diskutieren...
mehr
Kundenbewertungen für "Dark Night - Live In Philly (2-CD)"
Bewertung schreiben
Bewertungen werden nach Überprüfung freigeschaltet.
Weitere Artikel von The Blasters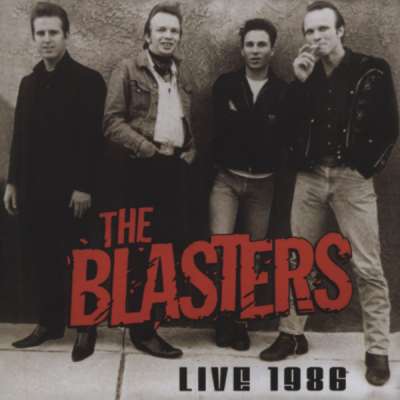 The Blasters: Live 1986
Art-Nr.: CDRB3004


Artikel muss bestellt werden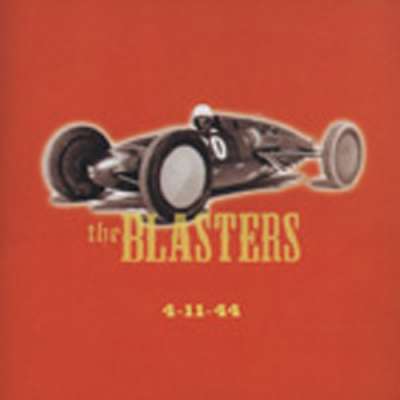 The Blasters: 4-11-44
Art-Nr.: CDFLOAT6023


Artikel muss bestellt werden
The Blasters: American Music - Trouble Bound (2-CD)
Art-Nr.: CDFLOAT6130


Artikel muss bestellt werden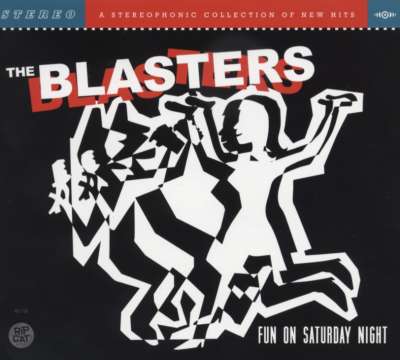 The Blasters: Fun On Saturday Night
Art-Nr.: CDRC1108


Artikel muss bestellt werden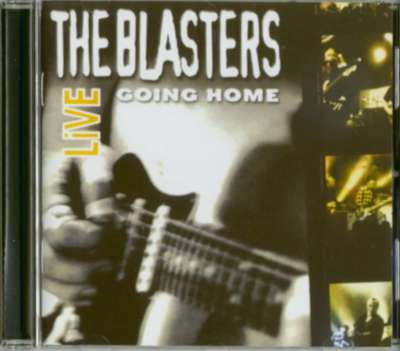 The Blasters: Live: Going Home
Art-Nr.: CDFLOAT6236


Artikel muss bestellt werden