Der Artikel wurde erfolgreich hinzugefügt.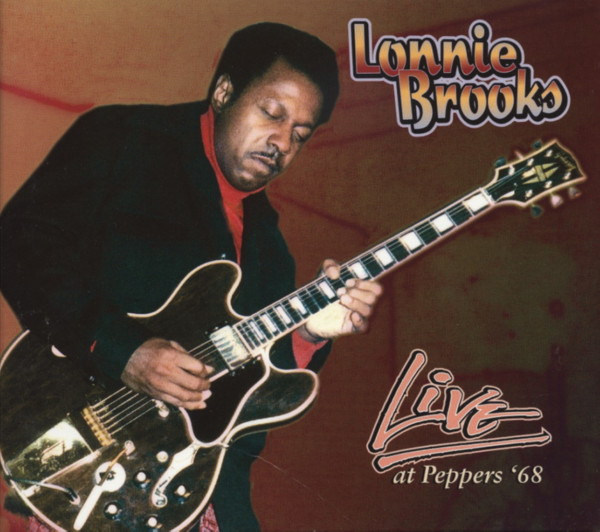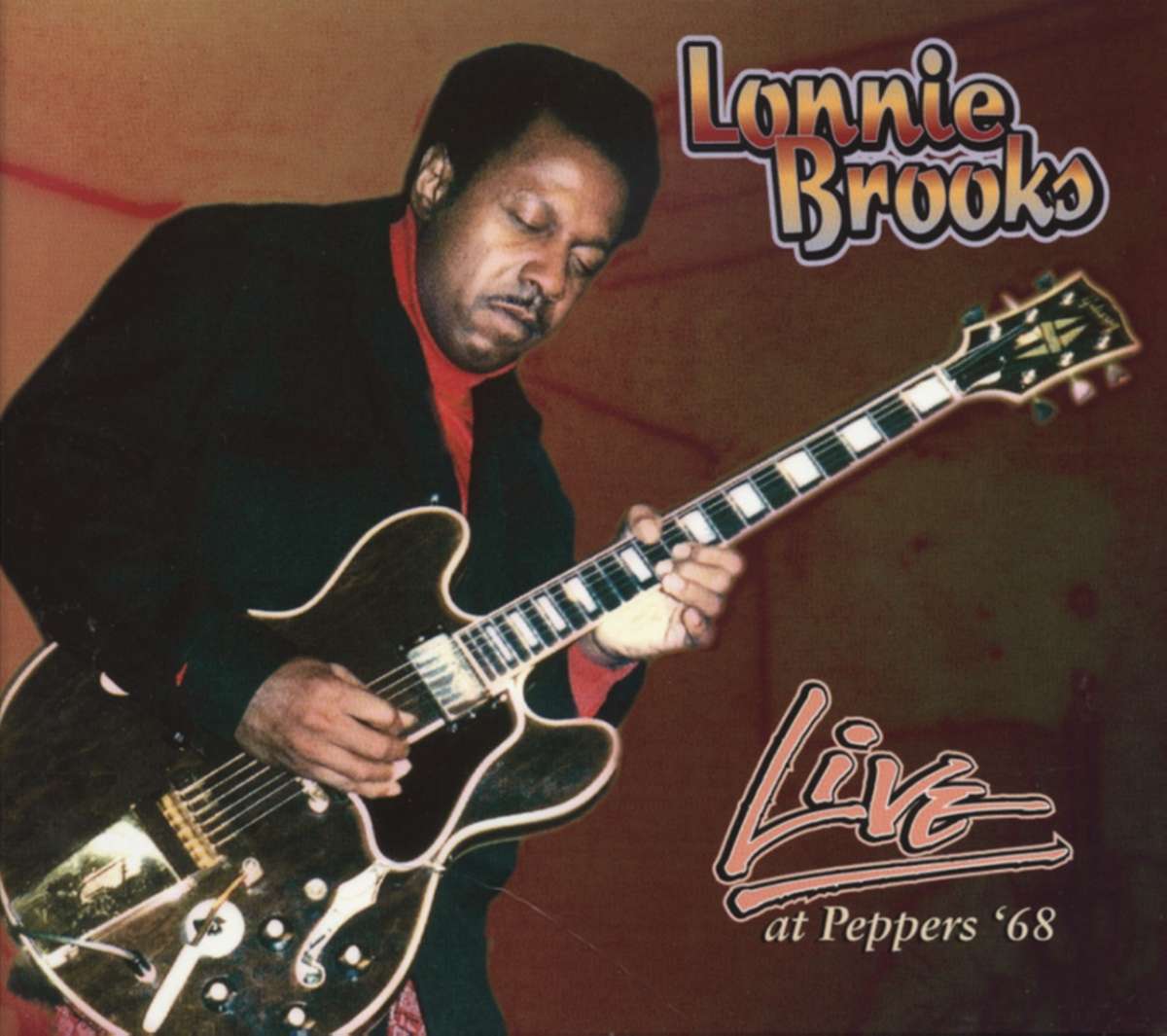 7,50 € *
14,95 € *
(49,83% gespart)
inkl. MwSt. zzgl. Versandkosten
Sofort versandfertig, Lieferzeit** 1-3 Werktage
Artikel-Nr.:

CDBM9008

Gewicht in Kg.:

0.1
(1968 'Black Magic') (49:44/08) Sicherlich entsprechen die Aufnahmen nicht dem heutigen...
mehr
Lonnie Brooks: Live At Peppers
(1968 'Black Magic') (49:44/08) Sicherlich entsprechen die Aufnahmen nicht dem heutigen Stand der Technik. Sie sind jedoch ein interessantes Zeitdokument und halten fest, welche Atmosphäre Ende der 60er Jahre in einem Chicagoer Club herrschte. Musikalisch gut / the sound of these live recordings is not like today's technical standard. The music is fine, though, a good example for a hot blues night in a club in Chicago in 1968. LONNIE BROOKS - gtr/voc, A.C. REED - ten, NOLAN ANTOINE - bass, ROBERT TITWELL - drums.
Artikeleigenschaften von

Lonnie Brooks: Live At Peppers
Albumtitel:

Live At Peppers

Genre

Blues

Artikelart

CD

EAN:

0742451900828

Gewicht in Kg:

0.1
Brooks, Lonnie - Live At Peppers

CD 1
01
Hideaway
02
You put it on me
03
Sweet little angel
04
Shakin' little mama
05
Can't hold out much longer
06
The train & the horse
07
You don't have to go
08
Who's makinglove
Guitar Jr. aka Lonnie Brooks Der Begriff 'Swamp-Pop' war noch lange nicht geprägt, als...
mehr
"Lonnie Brooks"
Guitar Jr. aka Lonnie Brooks
Der Begriff 'Swamp-Pop' war noch lange nicht geprägt, als Lee Baker Jr. 1957 den bahnbrechenden Titel Family Rules für Eddie Shulers Goldband Records in Lake Charles, Louisiana, einspielte. Er wurde Guitar Jr. genannt, und sein vielschichtiger Ansatz enthielt Elemente unterschiedlicher Stilrichtungen, die er zu seinem eigenen, äußerst markanten Sound verschmolz.
"Ich hatte zu dieser Zeit einen Gitarrenstil irgendwo zwischen Country und Rock", sagt er. "Ich glaube, das brachte es damals, denn du musstest etwas zu bieten haben. Es war ein bisschen anders. Es gab nur zwei oder drei Gitarristen, die damals diese Art von Musik spielten."
Baker stammt aus Dubuisson, Louisiana, wo er am 18. Dezember 1933 geboren wurde. Seine ersten Griffe schaute er sich von seinem Großvater ab, der Banjo spielte. Doch erst nachdem er in den frühen 50er Jahren nach Port Arthur, Texas, gezogen war, begann er, professionell zu spielen. Er hörte Gatemouth Brown, B.B. King und Long John Hunter und eignete sich von allen etwas an. Eines Tages hörte der Zydeco-Pioneer Clifton Chenier den jungen Mann auf seiner Veranda Gitarre spielen und bot ihm einen Gig mit der Chenier-Band an. "Ich spielte schon mit dem Zydeco-König, bevor ich anfing Aufnahmen zu machen", sagt er stolz.
Als Guitar Jr. unterschrieb er bei Goldband und debütierte mit dem leidenschaftlichen Family Rules, begleitet vom Pianisten Boogie Joe Joseph, dem Rhythmusgitarristen Clarence Garlow, dem Bassisten Willie Chason und Schlagzeuger Little Brother Griffin. "Zu der Zeit spielte ich meistens in rein weißen Clubs", sagt er. "Ich spielte in vielen Orten wie Beaumont und Port Arthur in schwarzen Clubs, aber zu dieser Zeit gab es weiße Clubs und schwarze Clubs. Also wusste ich nicht, ob ich bekannt genug war, beide gleichermaßen zu füllen."
Guitar Jr. war im Grunde ein Rocker und raste durch I Got It Made (When I Marry Shirley Mae) auf der Rückseite und Roll, Roll, Roll auf seiner nächsten Single. Es folgte ein weiterer Flammenwerfer, The Crawl. "Ich hatte einen Song, ich selbst konnte den dazugehörigen Tanz nicht, denn ich war kein Tänzer", sagt er. "Darum hörte ich auf, Tanzsongs zu schreiben!"
Die Golfküste verlor Guitar Jr. um 1960 herum für immer. "Ich spielte in Atlanta, Georgia, wo ich Sam Cooke traf. Wir waren zufällig in der selben Show. Wir unterhielten uns, nachdem wir an dem Abend fertig waren", erzählt er. "Er fuhr erst etwa 15 Tage später nach Chicago zurück und sagte: 'Wenn du nichts anderes vorhast, dann kannst du bei uns mitfahren!'" Also arbeitete Baker als Begleitmusiker von Sams Bruder L.C., bis sie sich auf den Weg zurück in die Windy City machten (Junior war damals bei Mercury Records unter Vertrag). Bald ergab sich ein größeres Problem.
"Nachdem ich in Chicago ankam, fand ich heraus, dass es dort einen anderen Guitar Jr. gab. Es machte keinen Sinn, zwei Guitar Jrs. zu haben", sagt er, "und ich änderte meinen Namen einfach in Lonnie Brooks." Die Umwandlung vom Gulf-Coast-Rocker zu einem herausragenden Chicago-Bluesmann hatte damit offiziell begangen.
Bill Dahl
Chicago, Illinois
PLUG IT IN! TURN IT UP!
Electric Blues 1939-2005. - The Definitive Collection!
Part 2: 1954-1967 - BCD 16922 CP
EAN 4000127169228 - ISBN: 978-3-89916-589-0
Bewertungen lesen, schreiben und diskutieren...
mehr
Kundenbewertungen für "Live At Peppers"
Bewertung schreiben
Bewertungen werden nach Überprüfung freigeschaltet.
Weitere Artikel von Lonnie Brooks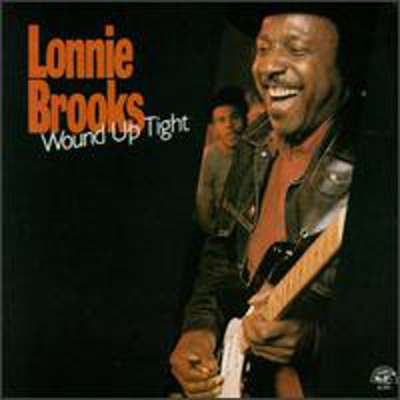 Lonnie Brooks: Wound Up Tight
Art-Nr.: CDAL4751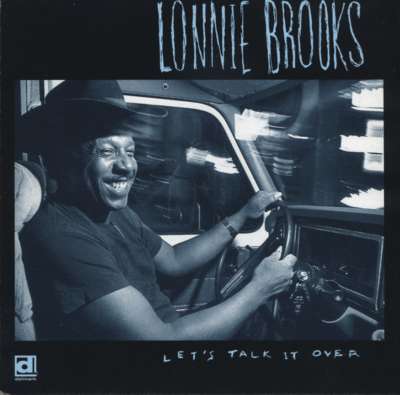 Lonnie Brooks: Let's Talk It Over
Art-Nr.: CDDD660


Sofort versandfertig, Lieferzeit** 1-3 Werktage