Der Artikel wurde erfolgreich hinzugefügt.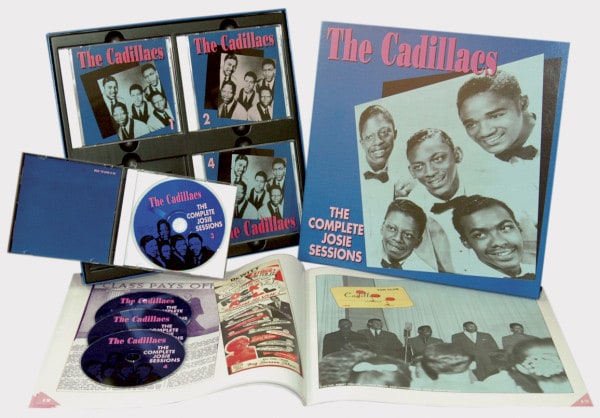 inkl. MwSt. / zzgl. Versandkosten - Abhängig vom Lieferland kann die MwSt. an der Kasse variieren.
Sofort versandfertig, Lieferzeit** 1-3 Werktage
Artikel-Nr.:

BCD15648

Gewicht in Kg.:

1.4
4-CD-Box-Set (LP-Format) mit 31-seitigem Buch, 104 Titel. Spielzeit ca. 254 mns. Jeder kennt...
mehr
The Cadillacs: The Complete Josie Sessions (4-CD Deluxe Box Set)
4-CD-Box-Set (LP-Format) mit 31-seitigem Buch, 104 Titel. Spielzeit ca. 254 mns.
Jeder kennt
Speedoo
. Es ist einer der beliebtesten Klassiker aus der goldenen Ära der Gesangsgruppen, und es ist hier zusammen mit dem Rest der
Cadillacs
' Josie Aufnahmen. Zum ersten Mal komplett mit unveröffentlichten Seiten, seltenen Singles, noch selteneren Singles und alternativen Takes! Diese Aufnahmen gehören zu den besten aus den klassischen Jahren der New Yorker Gesangsszene. Titel umfassen die frühen Balladenseiten, wie
Gloria, I Wonder Why, Wishing Well, Carelessly
.etc. Schreiben über
Gloria
, sagte
Jay Warner
: 'Es war das Maß, nach dem jede Doo-Wop-Gruppe an der Ostküste für die nächsten 30 Jahre ihre harmonisierenden Fähigkeiten beurteilen würde.' Dann kamen die späteren rockin' Seiten wie
Corn Whiskey, Zoom Boom Zing, Shock-A-Doo, That Gal Named Lou, Holy Smoke Baby, Speedoo Is Back, Buzz Buzz Buzz
.etc. Die Cadillacs hatten einen Bühnenauftritt, der so temperamentvoll und charaktervoll war wie die Coasters, und dazu passende Songs. Keine große Hitsammlung kann den Cadillacs gerecht werden. Du musst die ganze Geschichte hören.(
Juke
Box Treasures) 20 Tracks
,-
Die Shells sind eine wirklich tolle Gesangsgruppe, denn sie schaffen es, den Klang eines Fünf- oder Sechser-Mannes zu erzeugen. Gruppe, von nur vier Mitgliedern. Jede der Muscheln ist eine 'Lead'-Stimme, was bedeutet, dass jeder von ihnen auch im Hintergrund sehr gut funktioniert. Harmonie. Das Ergebnis dieser Fähigkeit ist ein Quartett von einzigartiger Stärke und Projektion, kombiniert mit einer flüsterleisen Möglichkeit. Wenn jedes Mitglied einer Gruppe ist auch ein 'Lead'-Sänger, man findet, dass die Hintergrundstimmen sind weitaus sympathischer und 'in-tune' mit dem Leadsänger. Muscheln kommen aus Brooklyn, New York, der Heimat vieler großer Harmonien. Gruppen. Bobby Nurse singt hohe Tenor- und Falsett-Stimmen und zeichnet sich aus durch 'If You Were Gone From Me', und 'Dream', unter anderem. Gus Geter singt Bariton, und als 'Leadsänger' ist er bei 'Oh What A Dream' zu hören, und 'The Closer You Are' und andere. Shade Alston ist der zweite Tenor, und seine 'Leads' umfassen 'Baby, Walk On In' und 'I'm A Happy Man'. Die Der dröhnende Bass gehört Danny Small, der einem bei 'So und 'Fine Little Girl'.
Artikeleigenschaften von

The Cadillacs: The Complete Josie Sessions (4-CD Deluxe Box Set)
Albumtitel:

The Complete Josie Sessions (4-CD Deluxe Box Set)

Genre

R&B, Soul

Preiscode

DI

Edition 2

Deluxe Edition

Artikelart

Box set

EAN:

4000127156488

Gewicht in Kg:

1.4
The Cadillacs Die Sänger in The Cadillacs wurden kurz vor dem Zweiten Weltkrieg...
mehr
"The Cadillacs"
The Cadillacs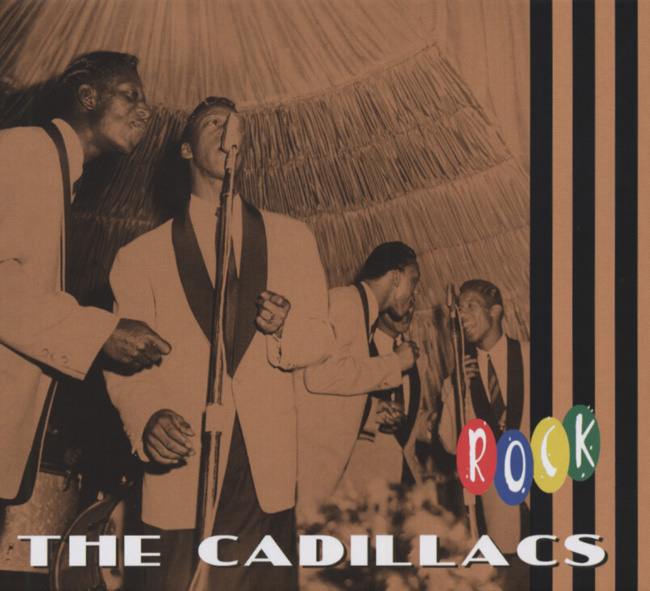 Die Sänger in The Cadillacs wurden kurz vor dem Zweiten Weltkrieg geboren und ihr Leben als Grundschüler drehte sich um das Haus, die Schule, die Kirche und die Straßen der Stadt: die Spielplätze und Spielplätze für Abenteuer, Träume und Pläne der Kindheit. Steif und gestärkt in ungewohnter Kleidung sangen sie die alten Lieder in der Kirche, und sie hörten die neuen Lieder auf 10 Dollar Plastikradios zu Hause, von Lautsprechern außerhalb von Plattenläden und auf Jukeboxen in Süßwarenläden und Eisdielen.
Weil sie in New York City lebten, war die Musik, die sie hörten, anders als im Rest des Landes, abgesehen von den Hits von Dinah Shore, Perry Como, Vaughan Monroe und Vic Damone, die die Wellen füllten. Sie hörten Louis Jordan, Savannah Churchill, Bull Moose Jackson, Wynonie Harris, Hal Singer, Amos Milburn, Ivory Joe Hunter, the Ravens, Clovers und Orioles. Pipi Wee Crayton, Jo
hn Lee Hooker, Lowell Fulson und Memphis Slim sangen mit Rhythmen eines ländlichen Südens, den sie nie gekannt hatten. Sie liebten diese Lieder und sie liebten die großen Hits, die sie jeden Tag hörten, und weil sie sie liebten, begannen sie, sie mit ihren Freunden zu singen.
Der Aufstieg der Cadillacs geht einher mit den Geschichten von Dutzenden von Vokalgruppen, deren Vorbilder die Orioles, Ravens und Ink Spots waren - schwarze Männer, die es "geschafft" hatten und Musik als ihren Pass aus dem Ghetto fanden. Die Cadillacs hörten die Lieder und versuchten, sie nachzuahmen.
Jimmy McGowan von The Four Fellows erinnerte sich an diese Tage. "Wie lernt eine Gruppe von Jugendlichen, die absolut nichts über Musik wissen, ein Lied in Harmonie zu arrangieren und zu singen? Am Anfang waren wir wie Blinde, die ein Haus bauen wollten. Der ganze Prozess erforderte viel Disziplin und Aufmerksamkeit, wir stritten ständig. Und viele Male kamen wir fast zu Schlägen darüber, ob das, was wir sangen, richtig war. Es wurde keine Zeit oder Diplomatie verschwendet, um jemandem zu sagen, dass er flach oder falsch singt. Es gab nur ein Ziel vor Augen: das Lied zu lernen und die Harmonie zu lernen. Zur Hölle mit persönlichen Gefühlen. Der'Musikmann' der Gruppe wurde mit viel Respekt betrachtet - obwohl dieser Respekt selten offen zum Ausdruck kam."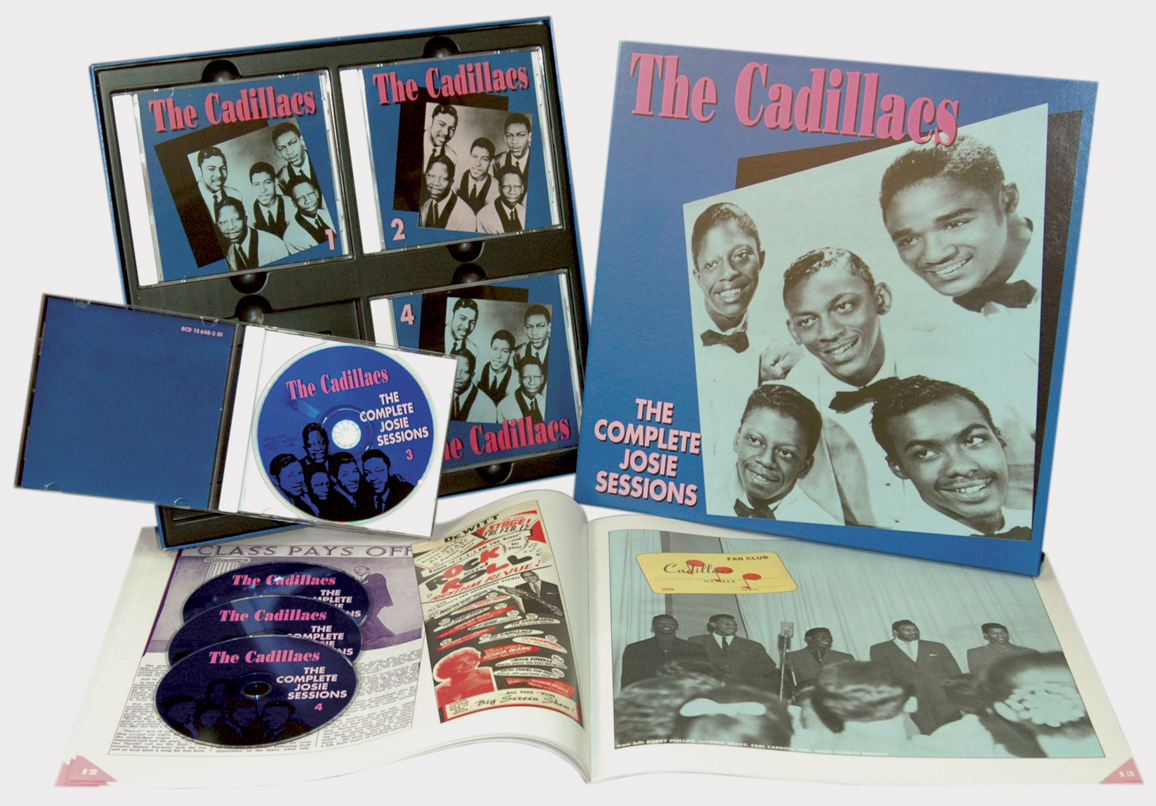 Obwohl das Lernen und Arrangieren eines Liedes ein gemeinsames Unterfangen war, setzten sich die Vorschläge dieses "Musikers" durch, und in den Cadillacs war dies Earl Carroll. Carroll, ein schlaksiger, liebenswürdiger Teenager von der Metropolitan Vocational High School, wählte die Sänger Bobby Phillips, LaVerne Drake und `CubŽ aus seiner Nachbarschaft der 7th und 8th Avenues nahe der 131st Street aus. Bass-Sänger Phillips war sein engster Freund, fast ein Bruder. "Bobbys Mutter hat mich mehr oder weniger großgezogen. Sie nahm mich auf, als es bei mir nicht so gut lief. Die Leute sagen: "Es ist bemerkenswert, Sie sehen sich so ähnlich."
Sie nannten sich die Nelken und, berüchtigt für ihre energetische (wenn auch zerlumpten) Harmonie wie für ihre markanten Reversblumen, erlangten bald einen Ruf in der Nachbarschaft und bei Tänzen in der St. Mark's Church und P.S. 43. In der heißen Amateurgruppenwelt der frühen 1950er Jahre waren diese Tänze und Talentshows die Anfangsübungen für die Straßeneckengruppen - die große Chance, ihr Können gegen andere Gruppen aus der ganzen Stadt zu zeigen. Außerdem wurden die Gruppen von ihren Altersgenossen und dem Publikum nach ihrem Können mit Balladen beurteilt, nicht nach den Sprungmelodien, die einige Jahre später populär wurden.
Die meisten, wenn nicht alle Songs waren langsame, romantische Balladen. Die Gruppe hatte immer eine einzige Stimme, die Leadsängerin, während die anderen Stimmen normalerweise zur Unterstützung summten. Nat Cole wurde sicherlich nicht für seine Up-Tempo-Songs bekannt, ebenso wenig wie Frank Sinatra, Perry Como oder Bing Crosby. Bei den Rhythm & Blues-Gesangsgruppen aus dieser Zeit war es nicht anders. Earl Carroll sagt, dass seine musikalischen Wurzeln "aus spirituellen Gruppen wie den Five Blind Boys, dem Swanee Quintet und den Soul Stirrern bestanden - sie haben uns einiges bewegt, als sie Sam Cooke hatten, und so sehr wir diese Musik liebten und diese Lieder zu unserem eigenen Vergnügen sangen, wir waren nicht das, was man tief religiöse Kinder nennen würde. Gospelsängerinnen und -sänger waren dem verpflichtet."
McGowan und seine Gruppe hatten die gleiche Wahl, und sie hatten den gleichen Grund, keine professionellen Gospelsänger zu werden. "Zum einen stellten wir fest, dass die meisten Menschen, die Spirituals sangen, grundsätzlich religiös waren. Sie glaubten an das, was sie sangen und lebten zum größten Teil ein Leben, das mit dem, was sie sangen, vereinbar war. Die Kirche war ein wichtiger Teil ihres Lebens. Und Singen war etwas, was sie in der Kirche taten."
Bei der jährlichen P.S. 43talent Show 1953 wurden die Carnations von Lover Patterson, dem selbst ernannten ehemaligen'Manager' der Orioles (eigentlich war er ihr Diener), Sänger, Songwriter und freiberuflicher Talentsucher, gehört. Patterson, als Organisator der Five Crowns, war ein Veteran des kniffligen unabhängigen Plattengeschäfts, das die Feuer der Vokalgruppenrevolution anheizte...
CADILLACS The Cadillacs Rock
Read more at: https://www.bear-family.com/cadillacs-the-cadillacs-rock.html
Copyright © Bear Family Records
Bewertungen lesen, schreiben und diskutieren...
mehr
Kundenbewertungen für "The Complete Josie Sessions (4-CD Deluxe Box Set)"
Von:
Guillermo Jimenez
Am:
09.08.2021
Von:
Doo Wop Dieter
Am:
21.09.2017
.... they often call me Speedoo ....
TOP! TOP! TOP! TOP! TOP! TOP! TOP!
Bewertung schreiben
Bewertungen werden nach Überprüfung freigeschaltet.
Weitere Artikel von The Cadillacs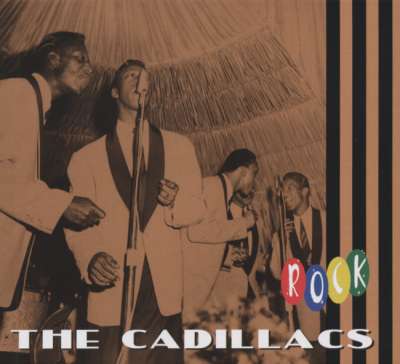 The Cadillacs: The Cadillacs Rock
Art-Nr.: BCD16281


Sofort versandfertig, Lieferzeit** 1-3 Werktage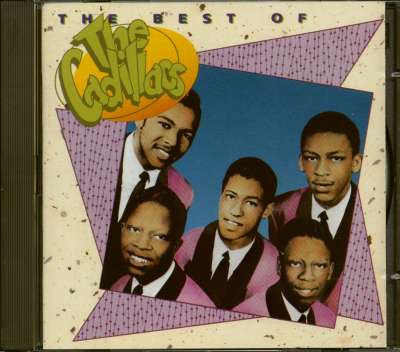 The Cadillacs: The Best Of The Cadillacs (CD)
Art-Nr.: CDNEM604


nur noch 1 verfügbar
Sofort versandfertig, Lieferzeit** 1-3 Werktage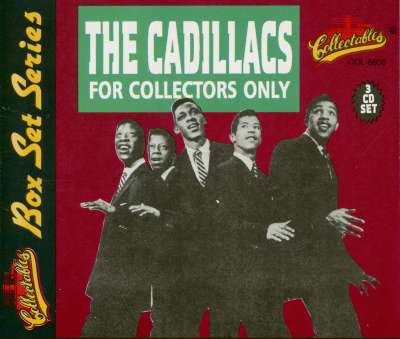 The Cadillacs: For Collector Only (3-CD)
Art-Nr.: CDCOL8800


Sofort versandfertig, Lieferzeit** 1-3 Werktage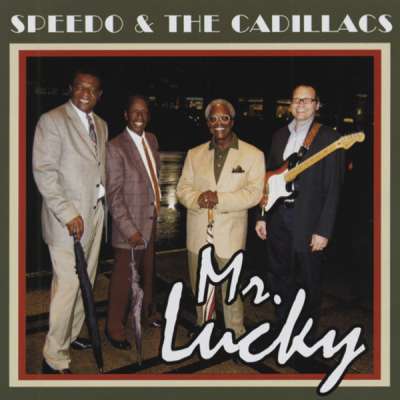 The Cadillacs: Speedo & The Cadillacs - Mr.Lucky
Art-Nr.: CDCDP2003


Sofort versandfertig, Lieferzeit** 1-3 Werktage
The Cadillacs: Betty My Love b-w Woe Is Me 7inch, 45rpm
Art-Nr.: 45COL0185


Artikel muss bestellt werden