Der Artikel wurde erfolgreich hinzugefügt.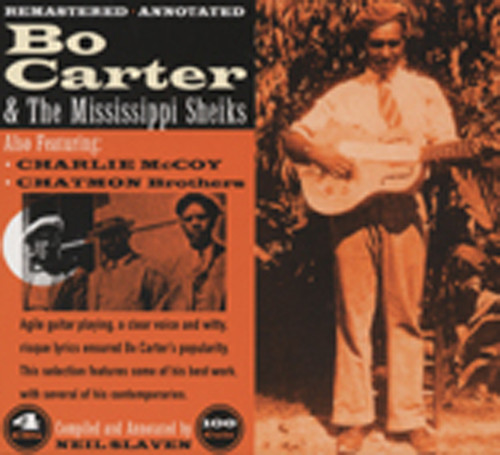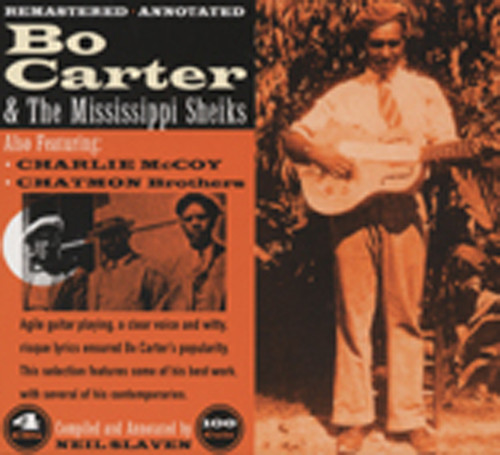 Artikel-Nr.:

CDJSP77151

Gewicht in Kg.:

0.4
(1928-40) (310:22/100)
mehr
CARTER, Bo: And The Misssissippi Sheiks (4-CD)
(1928-40) (310:22/100)
Artikeleigenschaften von

CARTER, Bo: And The Misssissippi Sheiks (4-CD)
Albumtitel:

And The Misssissippi Sheiks (4-CD)

Genre

Blues

Artikelart

CD

EAN:

0788065715120

Gewicht in Kg:

0.4
Carter, Bo - And The Misssissippi Sheiks (4-CD)

CD 1
01
Good Old Turnip Greens
CARTER, Bo
02
I'm An Old Bumble Bee
CARTER, Bo
03
I've Got The Whole World In My Hand
CARTER, Bo
04
Same Thing The Cats Fight About
CARTER, Bo
05
Times Is Tight Like That
CARTER, Bo
06
My Pencil Won't Write No More
CARTER, Bo
07
Banana In Your Fruit Basket
CARTER, Bo
08
Sorry Feeling Blues
CARTER, Bo
09
Twist It Baby
CARTER, Bo
10
The Law Gonna Step On You
CARTER, Bo
11
Howling Tom Cat Blues
CARTER, Bo
12
What Kind Of Scent Is It
CARTER, Bo
13
I Want You To Know
CARTER, Bo
14
Last Go Round
CARTER, bo
15
Beans
CARTER, Bo
16
Nobody Knows My Baby
CARTER, Bo
17
Please Don't Drive Me From Your Door
CARTER, Bo
18
Don't Cross Lay Your Daddy
CARTER, Bo
19
Don't Do It No More
CARTER, Bo
20
Old Shoe Blues
CARTER, Bo
21
Let Me Roll Your Lemon
CARTER, Bo
22
To Her Burying Ground
CARTER, Bo
23
When Your Left Eye Go To Jumping
CARTER, Bo
24
Spotted Sow Blues
CARTER, Bo
25
All Around Man
CARTER, Bo
26
You Better Know Your Business
CARTER, Bo
27
Dinner Blues
CARTER, Bo
28
Cigarette Blues
CARTER, Bo
29
Pussy Cat Blues
CARTER, Bo
30
The Ins And Outs Of My Girl
CARTER, Bo
31
Bo Carter's Advice
CARTER, Bo
32
Doubled Up In A Knot
CARTER, Bo
33
Your Biscuits Are Big Enough For Me
CARTER, Bo
34
Don't Mash My Digger So Deep
CARTER, Bo
35
Flea On Me
CARTER, Bo
36
Got To Work Somewhere
CARTER, Bo
37
Shake 'Em On Down
CARTER, Bo
38
Whiskey Blues
CARTER, Bo
39
Shoo That Chicken
CARTER, Bo
40
Old Devil
CARTER, Bo
41
Country Fool
CARTER, Bo
42
Santa Claus
CARTER, Bo
43
Be My Salty Dog
CARTER, Bo
44
Ways Like A Craws Fish
CARTER, Bo
45
Lucille, Lucille
CARTER, Bo
46
The County Farm Blues
CARTER, Bo
47
Border Of New Mexico Blues
CARTER, Bo
48
Arrangement For Me Blues
CARTER, Bo
49
Trouble, Oh Trouble
CARTER, Bo
50
My Baby
CARTER, Bo
51
Policy Blues
CARTER, Bo
52
Tush Hog Blues
CARTER, Bo
53
What You Want Your Daddy To Do
CARTER, Bo
54
Sweet Alberta
JACKSON BLUE BOYS
55
It Ain't No Good Pt.1
McCOY, Charlie
56
It's Hot Like That
McCOY, Charlie
57
Blue Heaven Blues
McCOY, Charlie
58
You Gonna Need Me
McCOY, Charlie
59
The Northern Starvers Are Returning Home
McCOY, Charlie & BO CARTER
60
Your Friends Gonna Use It Too Pt.1
VINCENT, Walter
61
Sitting On Top Of The World
MISSISSIPPI SHEIKS
62
The Jazz Fiddler
MISSISSIPPI SHEIKS
63
Stop And Listen Blues
MISSISSIPPI SHEIKS
64
Jake Leg Blues
MISSISSIPPI SHEIKS
65
Please Don't Wake It Up
MISSISSIPPI SHEIKS
66
The World Is Going Wrong
MISSISSIPPI SHEIKS
67
She's A Bad Girl
MISSISSIPPI SHEIKS
68
Kind Treatment
MISSISSIPPI SHEIKS
69
Living In A Strain
MISSISSIPPI SHEIKS
70
Too Long
MISSISSIPPI SHEIKS
71
Bad Spring Poker
MISSISSIPPI SHEIKS
72
I Got Blood In My Eyes For You
MISSISSIPPI SHEIKS
73
Shooting High Dice
MISSISSIPPI SHEIKS
74
She's Crazy About Her Lovin'
MISSISSIPPI SHEIKS
75
He Calls That Religion
MISSISSIPPI SHEIKS
76
Hitting The Numbers
MISSISSIPPI SHEIKS
77
It's Done Got Wet
MISSISSIPPI SHEIKS
78
I Am The Devil
MISSISSIPPI SHEIKS
79
She's Got Something Crazy
MISSISSIPPI SHEIKS
80
You'll Work Down To Me Someday
MISSISSIPPI SHEIKS
81
Somebody's Got To Help Me
MISSISSIPPI SHEIKS
82
Sales Tax
MISSISSIPPI SHEIKS
83
Lean To One Woman
MISSISSIPPI SHEIKS
84
I Can't Go Wrong
MISSISSIPPI SHEIKS
85
Dead Wagon Blues
MISSISSIPPI SHEIKS
86
She's Going To Her Lonesome Grave
MISSISSIPPI SHEIKS
87
Fingering With Your Fingers
MISSISSIPPI SHEIKS
88
Unhappy Blues
MISSISSIPPI SHEIKS
89
Bootleggers Blues
MISSISSIPPI SHEIKS
90
Your Good Man Caught The Train And Gone
MISSISSIPPI SHEIKS
91
Mississippi Low Down
JAVOBS, Walter & CARTER BROTHE
92
Seen Better Days
TEXAS ALEXANDER
93
Frost Texas Tornado Blues
TEXAS ALEXANDER
94
If You Don't Want Me, Please Don't Dog Me Aro
CHATMAN BROTHERS
95
Wake Me Just Before Day
CHATMAN BROTHERS
96
Stir It Now
CHATMAN BROTHERS
97
Please Don't Give My Love Away
CHATMAN BROTHERS
98
Alma Waltz
MISSISSIPPI MUD STEPPERS
99
Grind So Fine
MISSISSIPPI BLACKSNAKES
100
It Still Ain't No Good
MISSISSIPPI BLACKSNAKES
Bewertungen lesen, schreiben und diskutieren...
mehr
Kundenbewertungen für "And The Misssissippi Sheiks (4-CD)"
Bewertung schreiben
Bewertungen werden nach Überprüfung freigeschaltet.
Weitere Artikel von CARTER, Bo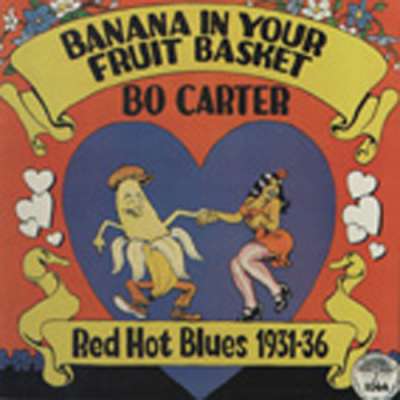 Bo Carter: Banana In Your Fruit Basket
Art-Nr.: CDL1064


Artikel muss bestellt werden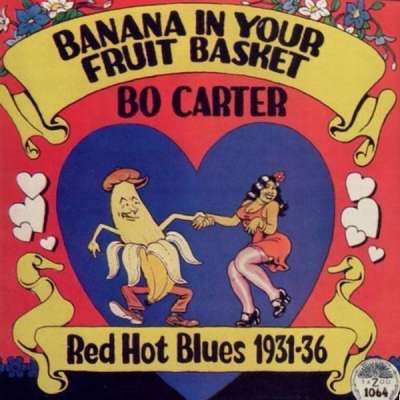 Bo Carter: Banana In Your Fruit Basket
Art-Nr.: LPL1064


Artikel muss bestellt werden