Der Artikel wurde erfolgreich hinzugefügt.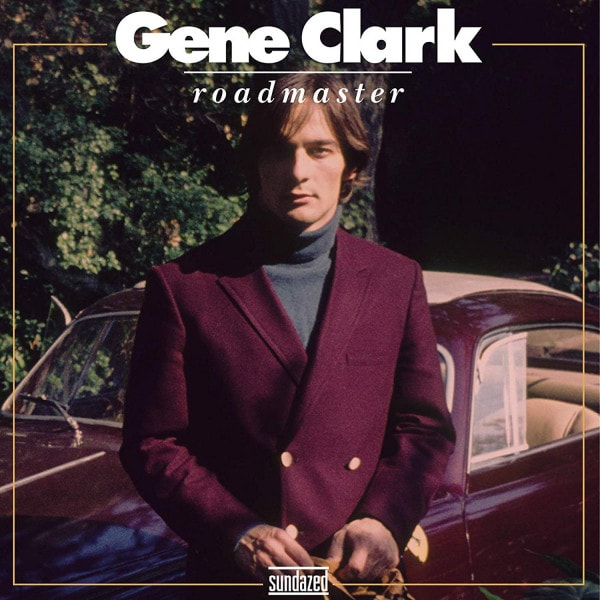 Artikel-Nr.:

SLP5346C

Gewicht in Kg.:

0.25
LP auf SUNDAZED RECORDS von Gene Clark - Roadmaster Gene Clark Album versammelt verlassene...
mehr
Gene Clark: Roadmaster (LP - Colored Vinyl)
LP auf SUNDAZED RECORDS von Gene Clark - Roadmaster

Gene Clark Album versammelt verlassene 1972er Sessions und mehr!Bis 1972 hatte sich Singer/Songwriter Gene Clark in ein neues Leben eingelebt. Mendocino weit weg von der aufdringlichen Medienblendung und Fächerverherrlichung, die die als ehemaliges Mitglied der Byrds. Allerdings schuldete er A&,M Records noch ein weiteres Album. Sammeln zusammen die Creme der Los Angeles Country-Rock-Bruderschaft 'innovativ'. Gitarrist Clarence White, Chris Ethridge am Bass, Ex-Byrd und Burrito Bruder Michael Clarke am Schlagzeug, Pedal-Steel-Gitarrist extraordinär Sneaky Pete, Byron Berline auf Geige und Pianist Spooner Oldham'Gene set über die Aufnahme eines Albums von reinem Country-Rock ohne jegliche Einschränkung. kommerzielle Diktate.Obwohl die Aufnahmen im Frühjahr 1972 schließlich eingestellt wurden, Gene hinterließ acht wertvolle Lieder in den Tresoren. Vollkreis-Song' (später aufgenommen von den wiedervereinigten Byrds und einem echten Country-Rock-Klassiker) und Shooting Star' offenbaren eine tiefe, introspektive Seelensuche. 'I Remember the Railroad' und'In a Misty Morning' reflektieren eine Sehnsucht nach die einfacheren Tage seiner Jugend.

Die Sitzungen produzierten auch temperamentvolle Versionen von Flatt &, Scruggs''Rough and Rocky', dem Land. Standard'I Really Don't Want to Know',' Freddie Weller's rollicking Roadmaster' und eine Neuinterpretation seines herausragenden Byrds-Liedes, 'She 'Don't Care About Time.'Gene's Manager Jim Dickson nahm diese acht Tracks und paarte sie mit dem drei weitere unveröffentlichte Aufnahmen, um Roadmaster zusammenzustellen. Die unveröffentlichte Tracks zeigten zwei frühere Versuche einer Byrds-Wiedervereinigung. ('One in a Hundred' und'She's the Kind of Girl') sowie die mit Gene, unterstützt von The Flying Burrito. Brüder. Ursprünglich eine reine europäische Veröffentlichung von 1973, importierte Kopien von Roadmaster fanden bald ihren Weg nach Nordamerika, als die Fans zu uns kamen. die Brillanz der unglücklichen Sitzungen zu erkennen. Das Album selbst I war stolz darauf', bestätigte Gene Jahre später. Ich war stolz auf die und stolz auf die Leute, die darauf gespielt haben.' Dieses Sundazed-Debüt auf Compact Disc und wundersames Vinyl. Es wurde mit größter Sorgfalt vom Original beherrscht. A&,M Session-Kassetten und ist in einem neuen Album-Cover verpackt. Die CD enthält extra Fotos und neue Liner Notes von Gene Clark Biograph John Einarson. Fügen Sie diese Aufnahme zu Ihrer Sammlung hinzu und geben Sie Zeugnis von Gene. Clarks musikalische Panorama-Vision.
Artikeleigenschaften von

Gene Clark: Roadmaster (LP - Colored Vinyl)
Albumtitel:

Roadmaster (LP - Colored Vinyl)

Genre

Rock'n'Roll

Preiscode

VLP2

Geschwindigkeit

33 U/min

Plattengröße

LP (12 Inch)

Record Grading

Mint (M)

Sleeve Grading

Mint (M)

Artikelart

LP

EAN:

0090771407917

Gewicht in Kg:

0.25
Clark, Gene - Roadmaster (LP - Colored Vinyl)

LP 1
01
She's the Kind of Girl
02
One in a Hundred
03
Here Tonight
04
Full Circle Song
05
In a Misty Morning
06
Rough and Rocky
07
Roadmaster
08
I Really Don't Want to Know
09
I Remember the Railroad
10
She Don't Care About Time
11
Shooting Star
Gene Clark Don't This Road Look Rough And Rocky (aka Rough And Rocky) Although Gene...
mehr
"Gene Clark"
Gene Clark
Don't This Road Look Rough And Rocky (aka Rough And Rocky)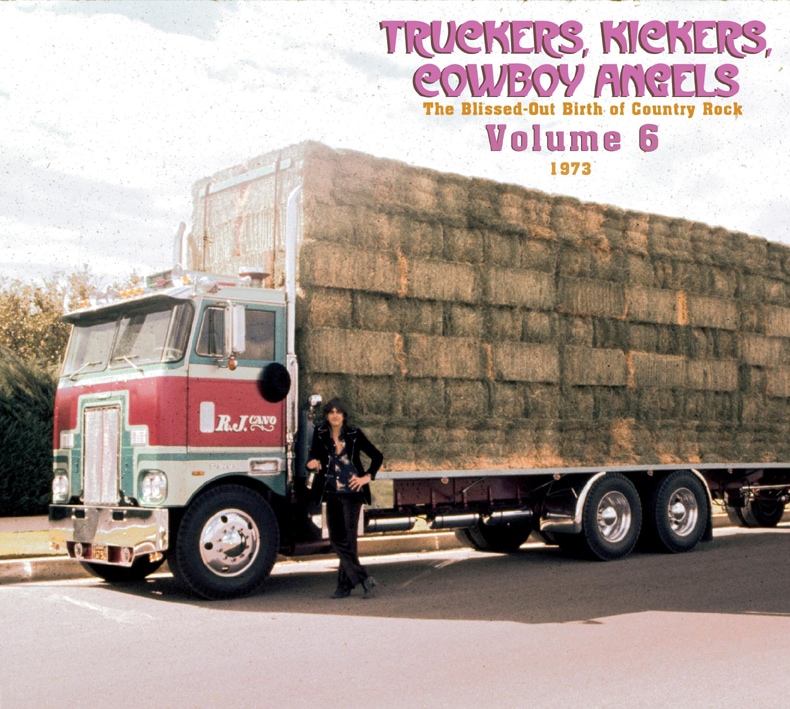 Although Gene Clark's first solo A&M album, colloquially known as 'White Light,' followed two Dillard & Clark LPs into the cut-out bins, A&M kept the faith, bankrolling some sessions in April, May, and June 1972. Clark brought in some new songs and a few non-originals. He was working with Chris Hinshaw, who'd engineered some Taj Mahal, Sly Stone, and Byrds albums. In June, A&M pulled the plug. The final straw came when Sly Stone arrived, racking up thousands of dollars on A&M's dime when Clark was out of town. "Those sessions were fun and I had great people playing on them," Clark told Dominic Priore, "but it was hard to get it together the way I wanted it." Clark saw musical tastes shifting toward heavy metal and decided to go low-key and meditative. A&M sat on the tapes, seeing no future for them until Clark's sometime manager, Jim Dickson, went to Holland and saw Byrds and Burrito bootlegs. Deciding that the A&M tapes were better than the bootlegs, he prevailed upon A&M to lease the tapes to their European licensee, Ariola. Roger McGuinn sang harmony on some songs, quite possibly because he was talking to Gene about the reunion of the original Byrds. There's an unissued mix on which he's clearly audible on Rough And Rocky. None of the Byrds was doing especially well on his own, but Clark probably had the most to gain from a reunion, and he provided that unremarkable album with most of its high spots.
Flatt & Scruggs' Don't This Road Look Rough And Rocky was a song that Gene probably heard the duo perform on their Martha White television show, but, until comparatively recently, it was only available on a single. They recorded it in 1954 and copyrighted it then, but it was a much older song of unknown provenance. The Blue Sky Boys had recorded it in 1936 as Can't You Hear That Night Bird Calling and it went under a bunch of other titles dating back to the dawn of recorded country music history. Its origin probably lay in a nineteenth century pop or minstrel song.
Various Truckers, Kickers, Cowboy Angels - The Blissed-Out Birth Of Country Rock, Vol. 6: 1973 (2-CD)
Read more at: https://www.bear-family.com/various-truckers-kickers-cowboy-angels-the-blissed-out-birth-of-country-rock-vol.-6-1973-2-cd.html
Copyright © Bear Family Records
Bewertungen lesen, schreiben und diskutieren...
mehr
Kundenbewertungen für "Roadmaster (LP - Colored Vinyl)"
Bewertung schreiben
Bewertungen werden nach Überprüfung freigeschaltet.
Weitere Artikel von Gene Clark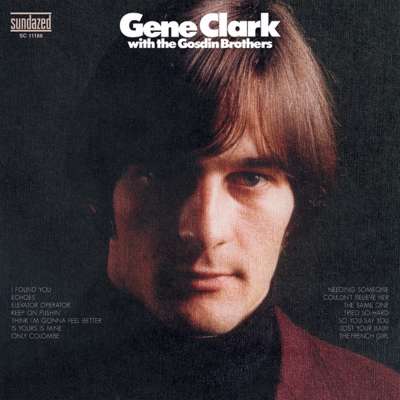 Gene Clark: Gene Clark With The Gosdin Brothers...plus
Art-Nr.: CDSC11188


Sofort versandfertig, Lieferzeit** 1-3 Werktage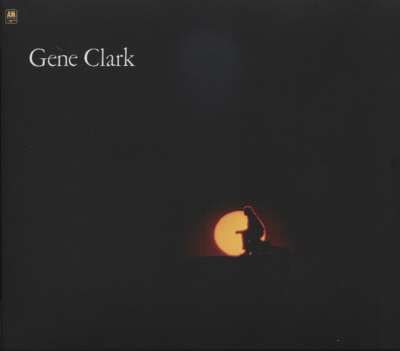 Gene Clark: White Light (1971)
Art-Nr.: CDSC6265


Sofort versandfertig, Lieferzeit** 1-3 Werktage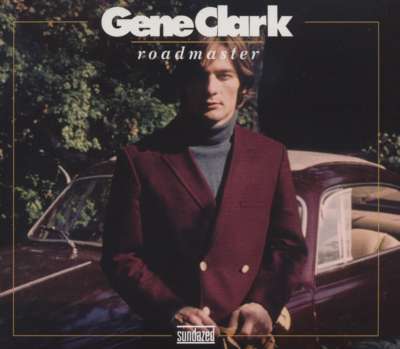 Gene Clark: Roadmaster (1972)
Art-Nr.: CDSC6266


Sofort versandfertig, Lieferzeit** 1-3 Werktage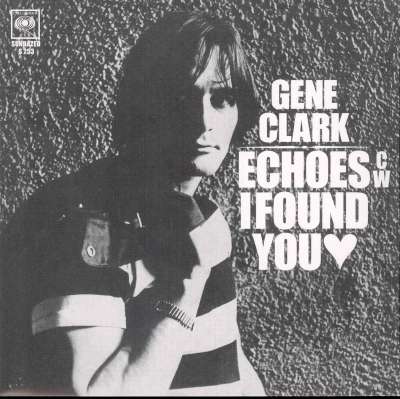 Gene Clark: Echoes - I Found You 7inch, 45rpm, PS
Art-Nr.: S253


Artikel muss bestellt werden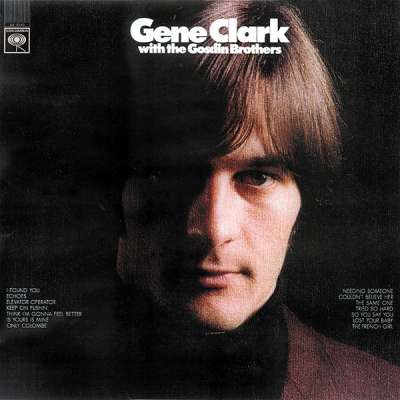 Gene Clark: With The Gosdin Brothers (180g Edition)
Art-Nr.: SLP5062


Sofort versandfertig, Lieferzeit** 1-3 Werktage