Der Artikel wurde erfolgreich hinzugefügt.
Artikel-Nr.:

LPRUM2011012

Gewicht in Kg.:

0.25
(Rumble) 12 Tracks. Wiederveröffentlichung des original Atlantic Records Albums von 1960, in...
mehr
The Coasters: One By One (LP)
(Rumble) 12 Tracks. Wiederveröffentlichung des original Atlantic Records Albums von 1960, in dem die Sänger nicht als Gruppe, sondern als individuelle Solo-Künstler präsentiert werden und sich komplett von dem Sound entfernten, der die Coasters groß gemacht hatte. Sämtliche vorherigen Veröffentlichungen kann man getrost als Rock'n'Roll-Teenage orientierten Sound markieren, mit tiefsinnig-ironischen Song-Texten, aber dieses Album zeigt, dass eine Entwicklung des Erwachsen-werdens stattfand, mit swingenden, Jazz-inspirierten Arrangements und einer teuren Produktion, geleitet von dem legendären Songschreiber/Producer-Team Jerry Leiber und Mike Stoller, begleitet von dem Stan Applebaum Orchestra, führte zu einem Coasters Album, dass nicht nur von der jungen Fan-Base aufgenommen wurde, sondern auch bei Erwachsenen mit höher kultiviertem Standard und ausgefeilterem Musikgeschmack Beachtung fand! The Coasters go easy listening! MM/Bear Family Records
Artikeleigenschaften von

The Coasters: One By One (LP)
Albumtitel:

One By One (LP)

Genre

R&B, Soul

Geschwindigkeit

33 U/min

Plattengröße

LP (12 Inch)

Record Grading

Mint (M)

Sleeve Grading

Mint (M)

Artikelart

LP

EAN:

0889397100278

Gewicht in Kg:

0.25
Coasters, The - One By One (LP)

LP 1
01
But Beautiful
02
Satin Doll
03
Gee Baby Ain't I Good To You
04
Autumn Leaves
05
You'd Be So Nice To Come Home To
06
Moonlight In Vermont
07
Moonglow
08
Easy Living
09
The Way You Look Tonight
10
Don't Get Around Much Anymore
11
Willow Weep For Me
12
On The Sunny Side Of The Street
The Coasters Besame Mucho Even The Coasters, clown princes of rock and roll, were in a...
mehr
"The Coasters"
The Coasters
Besame Mucho
Even The Coasters, clown princes of rock and roll, were in a spicy Latin mood. That was the doing of their Atco producers, Jerry Leiber and Mike Stoller, who were enjoying much success applying saucy baion rhythms to the output of The Drifters.
After a stellar 1959 that found them crashing the pop Top Ten three times with the Leiber/Stoller comic playlets Charlie Brown (it's on our previous disc), the Western sendup Along Came Jones, and Poison Ivy, The Coasters cooled off in '60. Their top seller, Wake Me, Shake Me, didn't even crack the Top 50. Another 1960 release, the ghetto vignette Shoppin' For Clothes, was credited to Leiber and Stoller but was an uncredited adaptation of Boogaloo and His Gallant Crew's '56 release Clothes Line (Wrap It Up) on L.A.-based Crest Records. Boogaloo was actually its writer, Kent Harris (eventually authorship was credited to all three).
Closest to the doo-wop tradition was their '60 update of Besame Mucho, the 1940 work of Mexican songwriter Consuelo Velazquez (Sunny Skylar added English lyrics; the title translates to Kiss Me Much). Bandleader Jimmy Dorsey had a huge hit with it in 1944; The Ray-O-Vacs' Decca version went to #5 R&B in 1950. The Coasters' update was done February 26, 1960 at Atlantic's New York studios and spread over both sides of a single. Part 1 rides a surging Latin undertow, bass singer Will 'Dub' Jones stepping up for a rare lead turn (an entirely serious one at that). Carl Gardner, Billy Guy, and Cornel Gunter join in for the bridge, and sax master King Curtis unleashes a barrage of yakety licks near the fade. Fans must have been perplexed; Besame Mucho only made a #70 pop impression that spring.
The Coasters never regained their chart domination, though they did have '61 hits with Little Egypt (Ying-Yang) and Part II of Girls, Girls, Girls. They remained on Atco into the mid-'60s, ex-Cadillacs lead Earl Carroll joining in 1961 and Gunter exiting. A move to Columbia's Date label didn't reverse their fading fortunes. A bewildering array of Coasters groups toured the country from the '70s on. Gunter led one, Gardner another, and there were plenty more with no one recognizable at all. Carl fronted his until shortly before his June 12, 2011 death from heart disease. Gunter was shot to death in his car in Las Vegas on February 26, 1990. Diabetes killed Jones on January 16, 2000, and Guy died November 5, 2002.
Great as The Coasters' hitmaking legacy was, Gardner dreamed of a different career. "My regret is that I didn't get to sing the type of tunes that I would like to have sung, such as a lot of pop things," he said. "I would like to have done a lot of pop, like 'Stardust,' 'Mona Lisa,' 'Willow Weep For Me' things. And jazz, scatting, whatever. But it didn't sell. So a person must go where the bread is."
Various - Street Corner Symphonies 1960 Vol.12
Read more at: https://www.bear-family.de/various-street-corner-symphonies-1960-vol.12.html
Copyright © Bear Family Records
Bewertungen lesen, schreiben und diskutieren...
mehr
Kundenbewertungen für "One By One (LP)"
Bewertung schreiben
Bewertungen werden nach Überprüfung freigeschaltet.
Weitere Artikel von The Coasters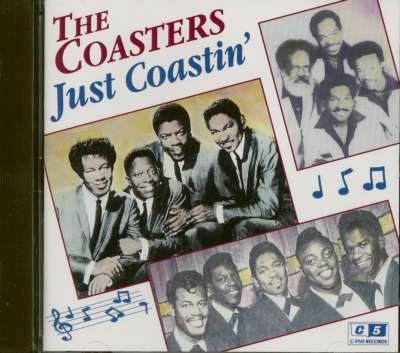 COASTERS: Just Coastin'
Art-Nr.: CDC5579


Sofort versandfertig, Lieferzeit** 1-3 Werktage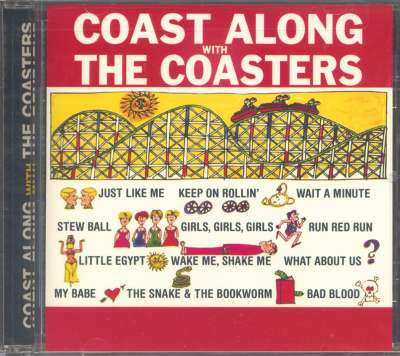 The Coasters: Coast Along With The Coasters (CD)
Art-Nr.: CDCOL6523


Sofort versandfertig, Lieferzeit** 1-3 Werktage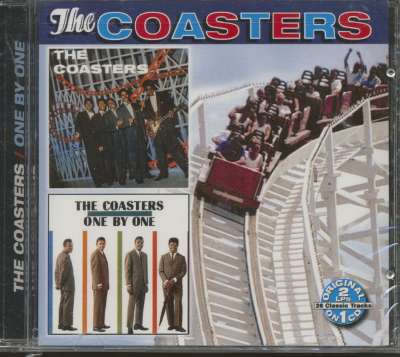 The Coasters: The Coasters - One By One (CD)
Art-Nr.: CDCOL7656


Sofort versandfertig, Lieferzeit** 1-3 Werktage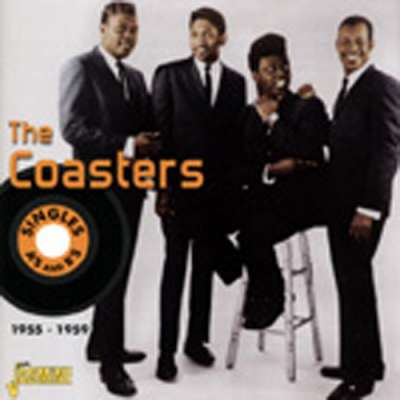 COASTERS: Singles A's And B's 1955-1959
Art-Nr.: CDJAS521


Sofort versandfertig, Lieferzeit** 1-3 Werktage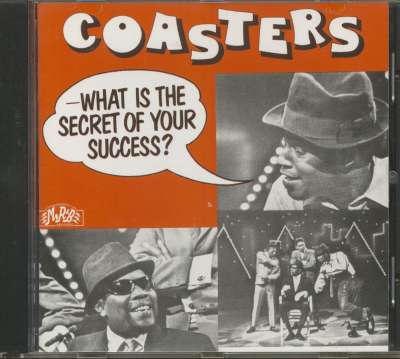 The Coasters: What Is The Secret Of Your Success (CD)
Art-Nr.: CDRBD102


Sofort versandfertig, Lieferzeit** 1-3 Werktage