Wer war/ist

The Crows

? - CDs, Vinyl LPs, DVD und mehr
The Crows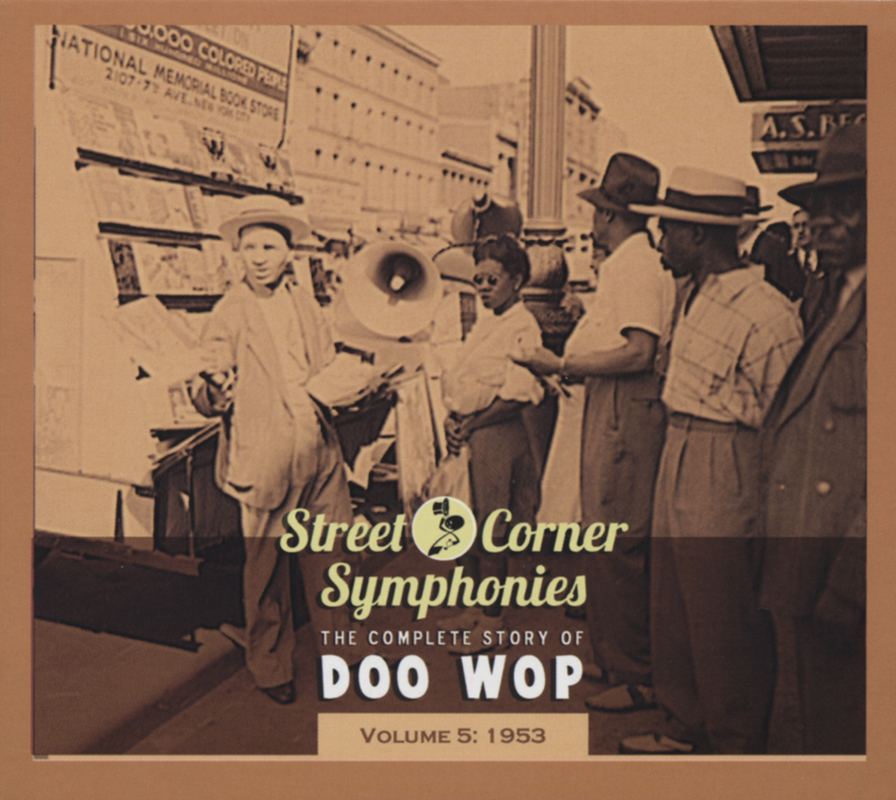 The Crows
Gee
Although their discography was relatively slim, The Crows posted one of the biggest vocal group hits of 1954 with the jumping Gee on George Goldner's Rama label. That it took nearly a year to break through nationally doesn't detract in the slightest from its seminal status.
Another product of Harlem's musically fertile street corners, The Crows originally consisted of lead tenor Daniel 'Sonny' Norton, tenors Harold Major and Jerry Wittick, tenor/baritone Bill Davis, and bass Gerald Hamilton. A victory at the Apollo's weekly amateur contest brought them to the attention of agent Cliff Martinez, who set them up as backing group for a 1952 platter on Jubilee by Frank 'Fat Man' Humphries (they masqueraded as The Four Notes) and then teamed them up with pianist/singer Viola Watkins (she'd made late '40s 78s for Super Disc and MGM) on her 1952 Jubilee release Paint A Sky For Me.
When Wittick went into the service, he was replaced by Mark Jackson, who also played guitar. Martinez brought both Watkins and The Crows to Rama, and in April of '53, they combined on a session for the New York-headquartered label. Both sides of their first Rama release were R&B covers of then-current pop hits, Viola and Sonny duetting on Georgia Gibbs' Seven Lonely Days while Watkins sat out No Help Wanted, a jaunty C&W chart-topper by The Carlisles and a strong pop seller for Rusty Draper (both were on Mercury).
That pairing stiffed, and Rama tried again in May with Gee, written by The Crows' Davis and arranger Watkins and done at the same session. It was a tasty jump with Norton's hearty tenor to the fore and a jazzy guitar break replacing the usual sax solo midway through. With a ballad, I Love You So, adorning the flip (the same one The Chantels would memorably revive in '58), Gee initially fell through the cracks, bouncing around as a regional hit for the rest of the year and into 1954.
Perhaps in part due to its innocuous lyrics, Gee initially dented the pop hit parade in March, making a surprising climb to #14. It belatedly cracked the R&B charts the next month, its slow-but-steady momentum pushing it all the way to #2 on 'Billboard's R&B 'Juke Box' listing. Goldner launched a new Gee label in April of '54; its first release featured The Crows backing singer Lorraine Ellis on the Latin favorite Perfidia. But most of The Crows' outings continued to appear on Rama.
Neither side of their first Rama followup, out in July of '53 (long before Gee made any national impact), was an original. Call A Doctor was actually a revival of The Cap-Tans' Chief Turn The Hose On Me (see our 1950 disc), while Heartbreaker was cadged from The Heartbreakers (it's aboard our '51 collection). Oddly, both of those groups hailed from Washington, D.C. In the wake of Gee, Goldner unleashed two other Crows singles in April of '54: Baby sounded quite a bit like Gee and was paired with Untrue on Rama (Ray Barrow led the band), while Goldner's love for Latin music explains Mambo Shevitz, a brassy dancer on George's Tico label.
Before summer was over, Rama rushed out two more Crows singles, the first pairing Miss You and I Really, Really Love You and the other coupling two upbeat gems, Baby Doll and Sweet Sue (Davis made his only lead bow on the latter). That was it for The Crows' recording exploits; early the next year they faded away (Davis jumped to The Continentals, who made You're An Angel for Rama in '56). How could a group that burst forth with such a massive hit be history a year later?
Various - Street Corner Symphonies Vol.05, 1953 The Complete Story Of Doo Wop

Read more at: https://www.bear-family.de/various-street-corner-symphonies-vol.05-1953-the-complete-story-of-doo-wop.html
Copyright © Bear Family Records
Copyright © Bear Family Records® Alle Rechte vorbehalten. Nachdruck, auch auszugsweise, oder jede andere Art der Wiedergabe, einschließlich Aufnahme in elektronische Datenbanken und Vervielfältigung auf Datenträgern, in deutscher oder jeder anderen Sprache nur mit schriftlicher Genehmigung der Bear Family Records® GmbH.
Für die Filterung wurden keine Ergebnisse gefunden!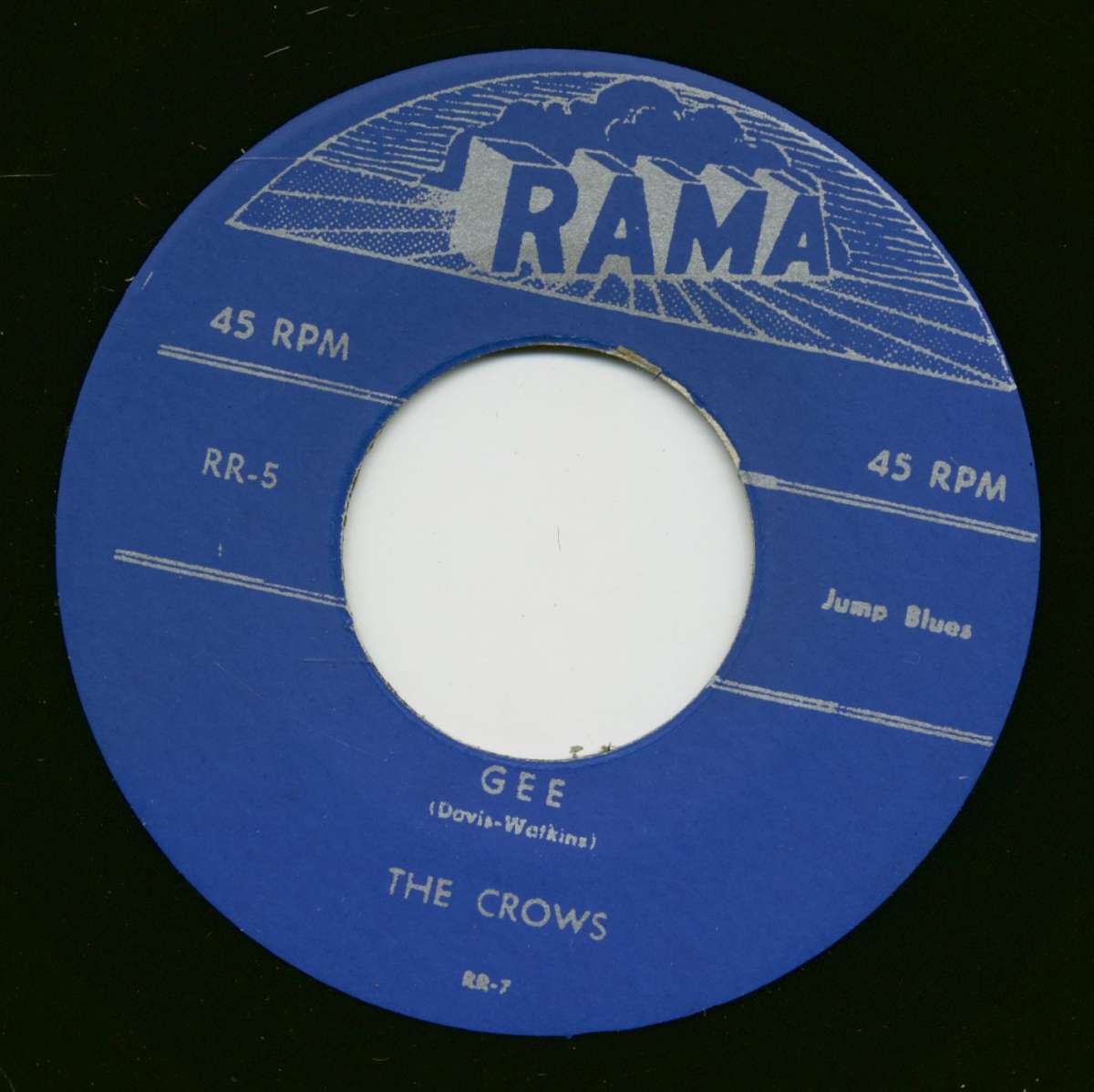 The Crows: Gee - I Love You So (7inch, 45rpm)
Art-Nr.: 45RR5


die letzten 2 verfügbar
Sofort versandfertig, Lieferzeit** 1-3 Werktage
(RAMA) 2 tracks 1953 - frühe US Nachpressung unbekanntes Datum - mint stock copy -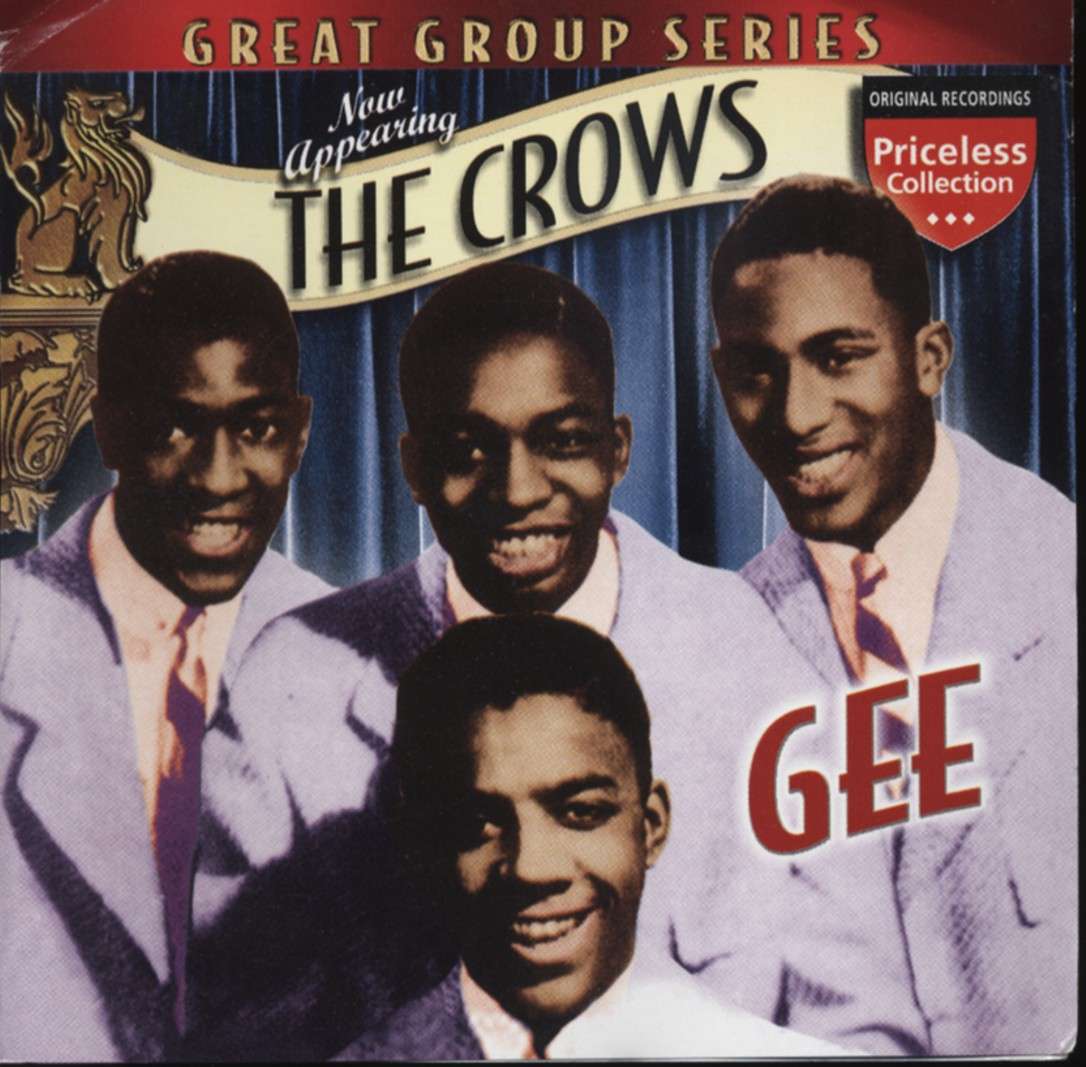 The Crows: Gee
Art-Nr.: CDCOL9918


Artikel muss bestellt werden
CD on COLLECTABLE RECORDS by CROWS - Gee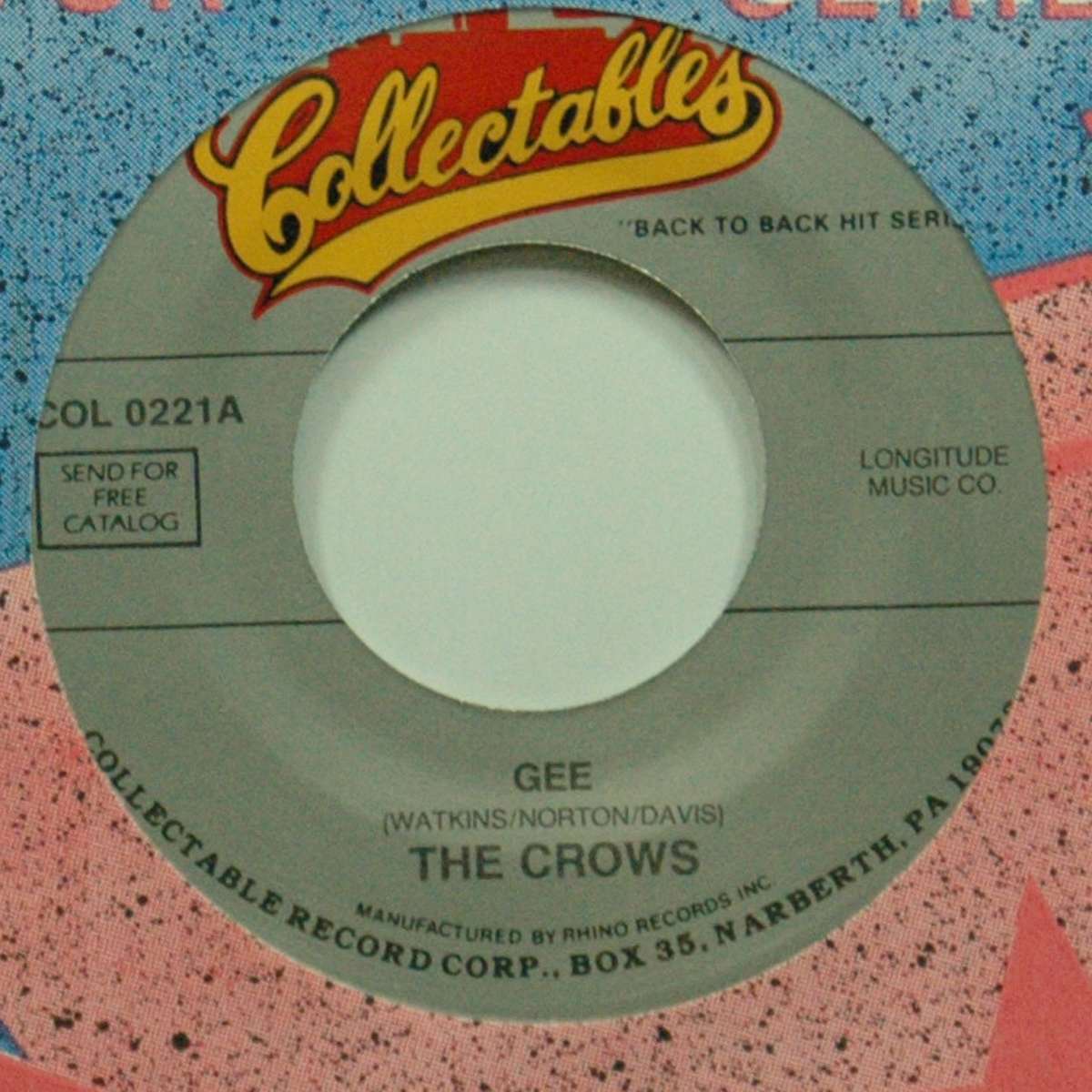 The Crows: Gee b-w I Love You So 7inch, 45rpm
Art-Nr.: 45COL0221


Artikel muss bestellt werden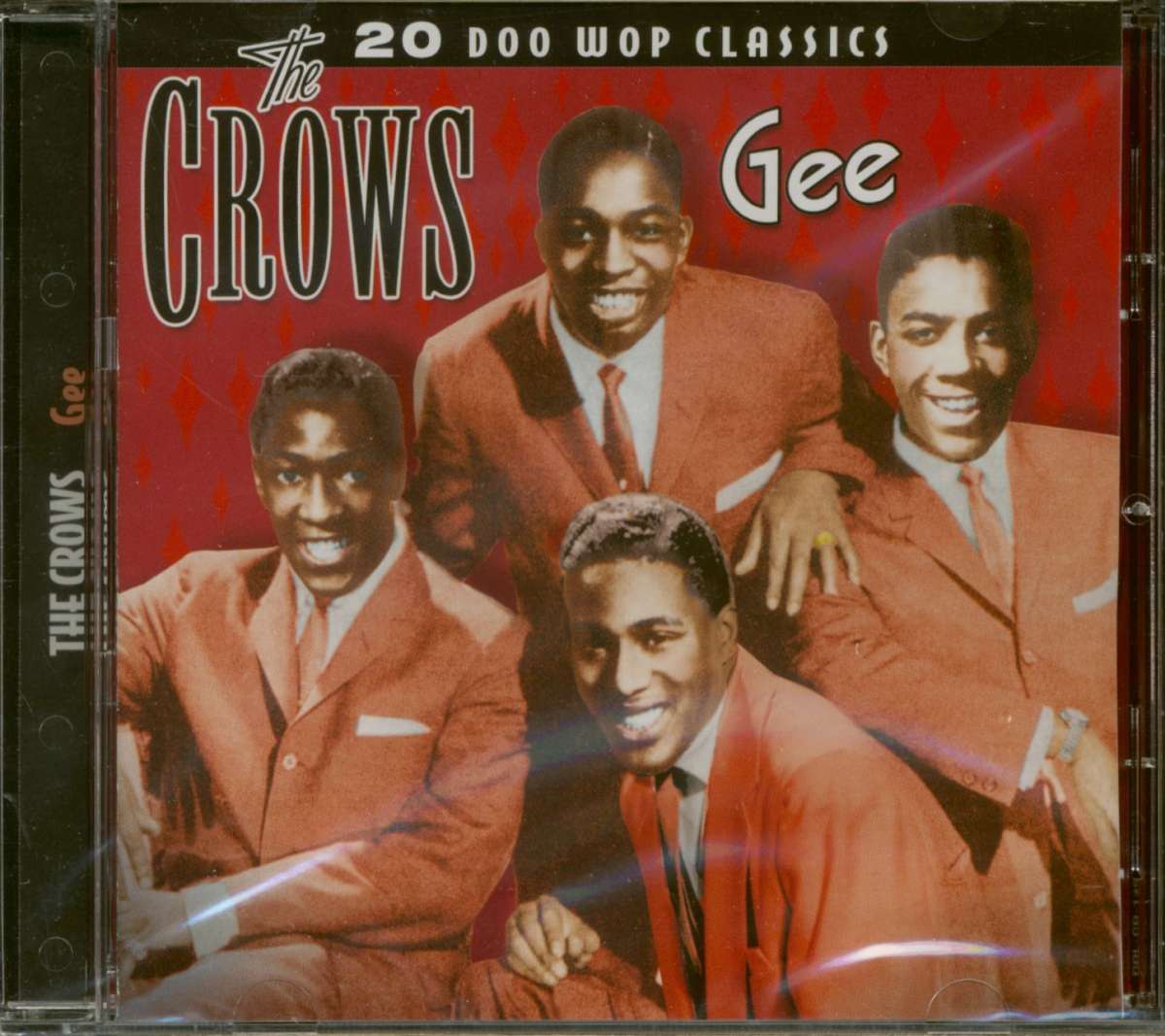 The Crows: Gee - 20 Doo Wop Classics (CD)
Art-Nr.: CD135129


Dieser Artikel ist gestrichen und kann nicht mehr bestellt werden!
(Collectables Records) 20 tracks