Wer war/ist

Dion

? - CDs, Vinyl LPs, DVD und mehr
Dion and The Belmonts
A Teenager In Love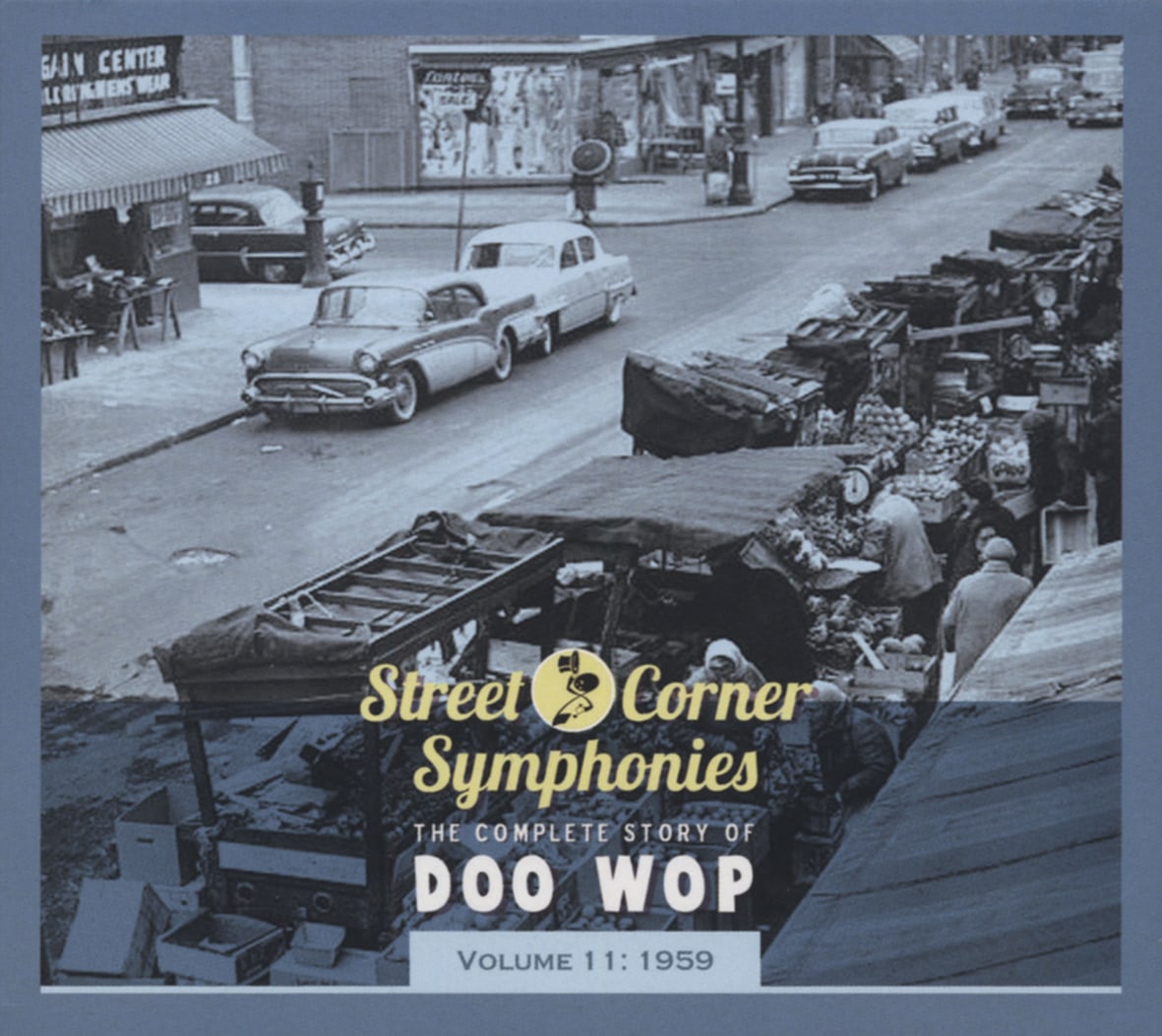 Dion und die Belmonts
Ein verliebter Teenager
Der Stolz der Bronx, Dion und The Belmonts verkörpert das Beste im italo-amerikanischen Doo-Wop, der in den Bezirken von New York City Mitte der 50er Jahre erblüht. Leadsänger Dion DiMucci beschreibt den Sound seines Quartetts als "schwarze Musik, der durch ein italienisches Viertel geschleust wird und etwas Eigenes dabei herauskommt: "Yo! Es ist wahr. Es hat all diese Elemente. Der New Yorker Italo-Amerikaner hat etwas von,,Yo! Redest du mit mir?" Es gibt diese Art von Idee, als ob man alles wissen sollte. Ich weiß nicht, woher ich diese Idee habe, denn sie ist absurd. Aber wie auch immer, das ist die Einstellung. Ich würde sagen, es ist eine Zuversicht."
DiMucci holte seine Belmonts aus den Straßen seiner Heimatstadt, darunter der erste Tenor Angelo D'Aleo, der zweite Tenor Fred Milano und der Bariton/Bass Carlo Mastrangelo. Ihr ansteckendes I Wonder Why war ein Pop-Hit im Frühjahr 1958 auf dem frisch entstandenen Laurie Records Label der Brüder Bob und Gene Schwartz, dabei fingen sie gerade erst an (der Song ist auf unserer vorherigen Compilation). Für ihre nächste Laurie Scheibe gaben Dion und seine Kumpane Fats Domino's I Can't Go On (Rosalie) ein rockiges Timbre, aber es war der butterweiche Balladen-Flip No One Knows, der die Charts im Spätsommer erreichte und I Wonder Why nach oben auf Platz 19 schob. Noch vor Jahresende hatten sie einen weiteren Hit mit einer zarten Ballade: Don't Pity Me.
Brill Building ''Inventar'' Doc Pomus und Mort Shuman waren dabei, sich auf eine unglaubliche Songwriting-Rolle einzulassen, nachdem sie Fabian gerade seinen ersten Smash-Hit geschrieben hatten. "Ich wollte 'Turn Me Loose' machen", sagt Dion. "Ich mochte 'Turn Me Loose'." Das produktive Duo hatte auch für Dion & The Belmonts etwas Besonderes. "'A Teenager In Love' kam in etwa so rüber, wie Ricky Nelsons 'Poor Little Fool'." Also habe ich es mit den Belmonts gesungen, und wir haben es aufgenommen", sagt Dion. "Dann hatten Mort Shuman und Doc Pomus noch ein anderes Lied, ich habe vergessen, wie es hieß." Und sie haben es irgendwie in "Teenager In Love" geändert und das zusammengesetzt. Also war es irgendwie wunderbar, einfach nur auf dieser Decke zu sitzen, der Sound, den die Gruppe machte. Aber auf jeden Fall, wenn man 'Poor Little Fool' hört, kann man hören, was ihn inspiriert hat. Aufgenommen am 3. März 1959 und veröffentlicht im selben Monat mit der sanften Flipseite, wurde 'A Teenager In Love' ein # 5 Pop Smash Hit im Frühjahr 1959. Dion und die Belmonts waren nun Teenager-Idole. DiMucci hat den Wert seiner Songwriter nie unterschätzt.
"Doc Pomus war wie ein Vater für mich, sehr sogar. Er hat mich wirklich ermutigt. Ich vermisse ihn. Er war einfach ein toller Kerl. Ich habe immer gerne mit Doc geredet. Und Mort Shuman liebte ich. Mort Shuman war absolut unglaublich", sagt Dion. "Er war ein toller Kerl, mit dem man rumhängen konnte. Er war so interessant. Ich liebte es, mit ihm zusammen zu sein."
Various Streetcorner Symphonies 1959 Vol.11
Lesen Sie mehr unter: https://www.bear-family.com/various-street-corner-symphonies-1959-vol.11.html
Copyright © Bear Family Records
Various Street Corner Symphonies 1959 Vol.11
Read more at: https://www.bear-family.com/various-street-corner-symphonies-1959-vol.11.html
Copyright © Bear Family Records