Der Artikel wurde erfolgreich hinzugefügt.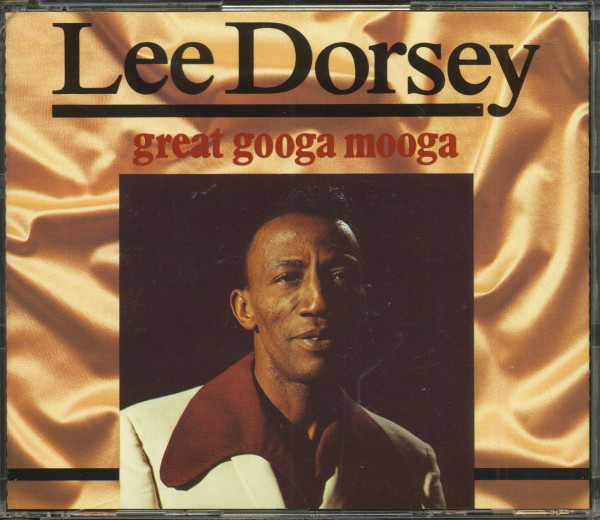 Artikel-Nr.:

CDNEV3

Gewicht in Kg.:

0.2
(Charly Records) 40 Tracks - Charly R&B Series! Anthology 1960-1978!
mehr
Lee Dorsey: Great Googa Mooga (2-CD)
(Charly Records) 40 Tracks - Charly R&B Series! Anthology 1960-1978!
Artikeleigenschaften von

Lee Dorsey: Great Googa Mooga (2-CD)
Albumtitel:

Great Googa Mooga (2-CD)

Genre

R&B, Soul

Artikelart

CD

EAN:

0082333136625

Gewicht in Kg:

0.2
Dorsey, Lee - Great Googa Mooga (2-CD)

CD 1
01
Lottie Mo
02
Ya Ya
03
Do-Re-Me
04
Hoodlum Joe
05
You're Breaking Me Up
06
Messed Around (And Fell In Love)
07
Ay-La-Ay
08
Great Googa Mooga
09
People Sure Act Funny
10
Ride Your Pony
11
Can You Hear Me?
12
Get Out Of My Life,Woman
13
Confusion
14
Working In The Coal Mine
15
Holy Cow
16
My Old Car
17
Go-Go Girl
18
Love Lots Of Lovin'
19
Four Corners
20
A Lover Was Born
Dorsey, Lee - Great Googa Mooga (2-CD)

CD 2
01
Everything I Do Gonh Be Funky (From Now On)
02
Give It Up
03
Candy Yam
04
What You Want (Is What You Get)
05
Yes We Can
06
O Me-O, My-O
07
Sneakin' Sally Thru The Alley
08
Tears, Tears And More Tears
09
Occapella
10
Riverboat
11
Who's Gonna Help Brother Get Further
12
A Place Where We Can Be Free
13
Freedom For The Stallion
14
If She Won't (Find Someone Who Will)
15
When Can I Come Home
16
On Your Way Down
17
Lonely Avenue
18
Can I Be The One?
19
Night People
20
Soul Mine
Lee Dorsey Ride Your Pony Lee Dorsey Ride Your Pony In vielerlei Hinsicht...
mehr
"Lee Dorsey"
Lee Dorsey
Ride Your Pony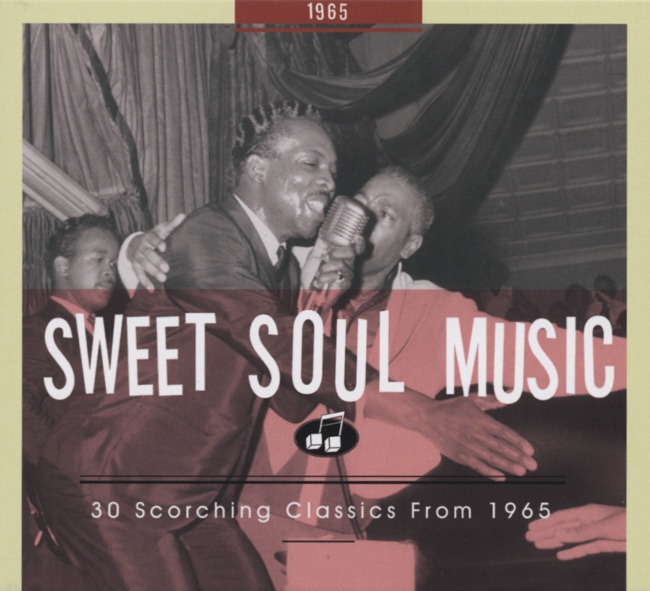 Lee Dorsey
Ride Your Pony
In vielerlei Hinsicht war Lee Dorsey Allen Toussaints stimmliches Alter Ego. Als Architekt des New Orleans R&B-Sounds und A&R-Mannes für Minit und Instant Records schrieb, arrangierte, produzierte und spielte Toussaint großartiges Klavier bei Hits einer Vielzahl von Crescent City-Leuchten, aber Dorsey war ein persönlicher Favorit. "Er hatte eine so einzigartige Stimme, dass man zu Themen und Humor gehen konnte, dass man es nie wagen würde, es mit einer anderen Art von Sänger oder einer losen Persönlichkeit zu versuchen", sagt Allen. "Er war einfach so ein übermütiger Kerl und so eine einzigartige Stimme, die immer so klang, als hätte sie ein Lächeln darin. Es war nur ein Vergnügen, seine Stimme zu hören, zum einen. Und wir verbrachten viel Zeit miteinander, und er liebte das Singen so sehr. Das war also immer sehr erfreulich."

Geboren am 4. Dezember 1926 im Big Easy, zog Lees Familie nach Portland, Oregon, als er 10 Jahre alt war. Nachdem sie im Zweiten Weltkrieg verwundet worden war, boxte Dorsey als Kid Chocolate, kehrte dann nach New Orleans zurück und lernte Autoreparatur. Lee sang eines Tages unter Renald Richards Auto, und Richard bot ihm 50 Dollar für die Aufnahme in Cosimo Matassas Studio an, was zu seiner 59er Debüt-Single Rock für Matassas Rex Label führte. Toussaint spielte auf Lee's Valiant Zugabe Lottie Mo und schrieb den Flip Lover Of Love.

Als der Promo-Mann von Fury Records, Marshall Sehorn, durch die Stadt schwang und Lottie Mo im Radio hörte, dachte er, es sei Ray Charles. Wenn er etwas anderes lernt, hat er seinen in Harlem ansässigen Chef, Bobby Robinson, zu seiner Entdeckung verleitet. Robinson kam herunter, um Lee zu überprüfen, die beiden, die das verspielte Ya Ya Ya auf Dorseys Veranda schreiben, nachdem sie eine Schar von Kindern in der Nähe gehört hatten, die raue Reime sangen. Da Toussaint von Minit beauftragt wurde, konnte er das Date nicht spielen. "Marshall hat mir das mitgebracht, um ein Demo für ihn zu machen, es zu Harold Battiste zu bringen, damit sie es aufnehmen können", sagt Allen. "Also habe ich das Demo gemacht, und ich habe es so gespielt. Und Marcel spielte es auch so. Also natürlich klingt es nach mir, denn es ist meine Idee. Aber das ist Marcel Richardsons Spiel." Ya Ya Ya schritt durch die R&B-Charts und kletterte 1961 auf Platz 7 des Pop, und Lees Earl King verfasstes Zugabe Do-Re-Mi schlug im nächsten Jahr ein. Aber als Allen eingezogen wurde, trockneten Dorseys Schläge aus.

Toussaint kam 1965 nach Hause. Sehorn verpflichtete seinen Produktionskönner, um Lee wieder auf den richtigen Weg zu bringen; sie schnitten das Tanztraining Ride Your Pony, das Jr. Walker & The All Stars' Shotgun keine geringen Schulden machte. "Es war das einzige Mal, dass ich versuchte, einen Hit zu schreiben", sagt Allen. "Ich habe wirklich versucht, einen Hit zu schreiben. Ich war ein paar Jahre beim Militär gewesen, und ich stieg aus, und ich dachte, jeder wäre den ganzen Weg um die Strecke herum und hier bin ich nur am Wiederanlauftor. Und so versuchte ich mit'Ride Your Pony', einen Hit zu schreiben. Und ich erwähnte Staaten in ihr und Städte und verschiedene Dinge, die wirklich versuchen, die Menschen zu erreichen. Und ich muss sagen, ich hatte Spaß dabei." Geschrieben unter Toussaints Alias Naomi Neville, galoppierte Ride Your Pony zu #7 R&B und #28 Pop auf Larry Uttals New Yorker Amy-Logo. Diese Zusammenarbeit mit Crescent City würde bei Lees 1966er Hits Get Out Of My Life, Woman, Working In The Coal Mine und Holy Cow fortgesetzt.
- Bill Dahl -
Various - Sweet Soul Music
Various - Sweet Soul Music 30 Scorching Classics From 1965

Read more at: https://www.bear-family.de/various-sweet-soul-music-30-scorching-classics-from-1965.html
Copyright © Bear Family Records
Bewertungen lesen, schreiben und diskutieren...
mehr
Kundenbewertungen für "Great Googa Mooga (2-CD)"
Bewertung schreiben
Bewertungen werden nach Überprüfung freigeschaltet.
Weitere Artikel von Lee Dorsey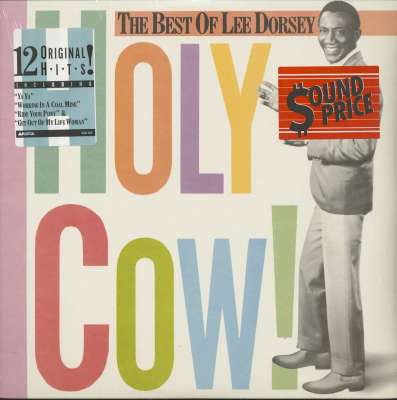 Lee Dorsey: Holy Cow (LP)
Art-Nr.: LPALB68387


Sofort versandfertig, Lieferzeit** 1-3 Werktage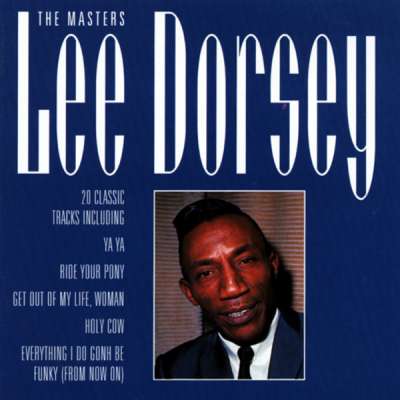 Lee Dorsey: The Masters
Art-Nr.: CDEAB049


Sofort versandfertig, Lieferzeit** 1-3 Werktage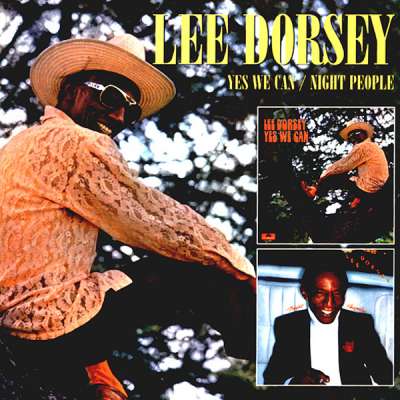 Lee Dorsey: Yes We Can & Night People...plus
Art-Nr.: CDRV213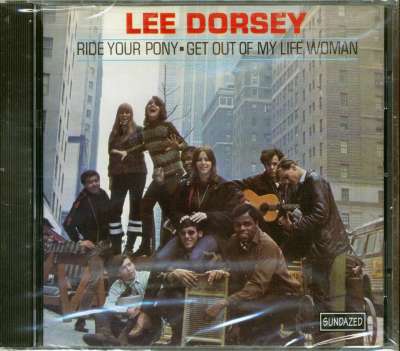 Lee Dorsey: Ride Your Pony (CD)
Art-Nr.: CDSC11086


Sofort versandfertig, Lieferzeit** 1-3 Werktage