Der Artikel wurde erfolgreich hinzugefügt.
inkl. MwSt. / zzgl. Versandkosten - Abhängig vom Lieferland kann die MwSt. an der Kasse variieren.
Sofort versandfertig, Lieferzeit** 1-3 Werktage
Artikel-Nr.:

CDSEE706

Gewicht in Kg.:

0.1
(See For Miles Records)) 26 tracks Stateside &&, Columbia & ,- It was in June 1967 that the...
mehr
Lee Dorsey: The EP Collection...Plus (CD)
(See For Miles Records)) 26 tracks Stateside &&, Columbia
& ,-
It was in June 1967 that the 'Atlantic Soul Review' hit Amsterdam to play a concert at its renowned concert hall, the Concertgebouw. The star studded pack-age featured some of the finest talent from the Atlantic and Stax labels such as Sam and Dave,
Eddie Floyd
,
Carla Thomas
,
Arthur Conley
and Booker T and the MG's.
Wilson Pickett
had been announced as the headliner of the show, but he appeared to be indisposed and was replaced by
Lee Dorsey
at the last minute. I had recently been installed as the label manager for the Stateside label at Bovema, the Dutch company that represented EMI Records.
Lee's recordings on the American Amy label were released on the Stateside label in Holland. I was duly consigned to perform the usual hospitality ritual bestowed on visiting international artists that the record company represented. In the case of Lee Dorsey, this proved to be a delightful job. Lee was a happy and easy going character with an infectious grin and chuckle. I spent one of my better nights out, introducing Lee to the various delights that Amsterdam had to offer during the late 1960's, and I can assure you that he was great and appreciative company. The next evening he proved to be a consummate showman and hard worker as the only non-Atlantic/Stax artist in the 'Atlantic Soul Review'. Lee stole the show and won the hearts of the Dutch soul fans with his segment in the show, culminating in his suggestive and humorous rendition of 'Ride Your Pony', which caused a near riot in the usually sedate Concertgebouw.
Irving Lee Dorsey
was born in New Orleans on December 4, 1926 and moved to Portland, Oregon at the age of 10. During the late 1940's and early 1950's Lee was a successful lightweight boxer, operating under the nickname 'Kid Chocolate'. He survived a four year stint in the Navy after which he resumed his boxing career. Lee hung up his boxing gloves during the mid 1950's when he returned to New Orleans. Circa 195658 he met
Allen Toussaint
, either at a party or in a studio to which he had taken a page of verse in the hope of making a record out of it. At that time the younger Toussaint, born in New Orleans in 1938, had already passed through the R&&,B group leader and touring accompanist stages to begin his climb through the ranks of local session musicians. During the late 1950's Lee made his first recordings for Joe Banashak's Instant label. One of these singles was 'Lottie Mo', which became a regional hit on which he was backed by Allen Toussaint, who also arranged the track.
Marshall Sehorn, who was Southern promotion man, talent scout and sometime producer for Bobby Robinson's New York based Fury label, heard 'Lottie Mo' on the radio during one of his visits to New Orleans in 1960. Marshall was duly impressed by the record and Lee subsequently signed to the Fury label. 'Ya Ya', Lee's first Fury single, exploded and went to No. I R&&,B and No.7 Pop on the Billboard charts in September 1961.
Petula Clark
covered the song as 'Ya Ya Twist' for consumption on the European market, and reached the UK Top 20 with it.
Fury followed 'Ya Ya' up with 'Do-Re-Mi' in December 1961 and again Lee scored a considerable hit, peaking at No.27 Pop and 22 R&&,B on the Billboard chart. 'Do-Re-Mi' was regularly performed by
Georgie Fame
and
Dusty Springfield
. Lee recorded another 3 singles for Fury, but the hits had dried up. A subsequent Fury album contained 15 tracks, Lee's total recorded output for the label, recorded in New Orleans in 1961 and 1962. Allen Toussaint who wrote, arranged and produced hits for Joe Banashak at this time, also freelanced and almost certainly arranged and co-produced with Marshall Sehorn all of Lee's Fury sides. Toussaint did not play piano on 'Ya Ya' according to Kurt Mohr's Lee Dorsey discography. The backing on 'Ya Ya' was provided by: Marcel Richardson, piano, Melvin Lastie, trumpet, Harold Battiste, tenor sax, Red Tyler, baritone sax, Justin Adams, guitar, Chuck Badie, bass and John Boudreaux, drums. The back-up on 'Do-Re-Mi' consisted of: unknown horns, Allen Toussaint, piano,
Roy Montrell
, guitar, Richard Payne, bass, and John Boudreaux on drums.
The Fury label collapsed in 1963 and Allen Toussaint was drafted into the army at the same time Lee returned to his car repair business while his recording career temporarily stalled. During the next few years Lee, still managed and produced by Marshall Sehorn, had a single released on the Smash label and two on Constellation, but nothing registered. In 1965 Allen Toussaint was demobbed and together with Marshall Sehorn formed Sansu Enterprises, which incorporated management, production, arranging, publishing and recording.
Their records were released on the Sansu, Deesu, Kansu and Tou-Sea labels. Lee's recordings, with the exception of '
Love
Lots of Lovin'', a duet with Betty Harris, did not appear on the house label, but were released on the Amy label as part of a license deal with Bell Records. Lee's first single for the Sehorn /Toussaint partnership produced Lee's third chart single. 'Ride Your Pony' peaked at No.7 R&&,B and reached No.28 Pop during the summer of 1965. The following year was a bumper year for Lee when three of his singles scored top 10 placings in the R&&,B chart. 'Get Out Of My Life, Woman', 'Working In The Coal Mine' and 'Holy Cow' also registered on Billboard's Pop Top 100, peaking at 44, 8 and 23 place respectively.
'Get Out Of My Life, Woman' was Lee's first British chart hit, followed by his global smash 'Working In The Coal Mine', 'Holy Cow' and 'Confusion'. Lee's album 'The New Lee Dorsey' also featured in the British Album charts in 1967. Backing musicians on these classic Lee Dorsey tracks varied from session to session, but included Allen Toussaint, piano, Harold Battiste and Nat Perillat, tenor sax, Red Tyler, baritone sax, Roy Montrell, guitar, Walter Peyton, bass and
June Gardner
, Clarence Brown drums.
By early 1968 the quality of Lee's output started to dip a bit and singles like 'Mexico' and 'My Old Car' were commercially unsuccessful. By mid-I968 Lee was backed on his recordings by Sansu's other hot-act
The Meters
, providing new bite to Lee's laid back vocals. Unfortunately only one of these tracks, the hilarious 'Everything I Do Gohn' Be Funky', registered on the best selling charts : No.33 R&&,B and No.95 Pop in June of 1969, on the Amy imprint.
In 1970 Sansu made a deal for Lee's product to appear on the
Polydor
label. The critically acclaimed but moderately successful 'Yes We Can' album launched the deal. Lee continued to record on Polydor and later ABC, but chart success eluded him.
& ,'Ya Ya' enjoyed a revival in 1973, when it was featured on the soundtrack of
American Graffiti
, while artists like
John Lennon
,
The Pointer Sisters
,
Little Feat
and
The Judds
covered his work.
Lee's last album 'Night People' got rave reviews and it was generally felt that Lee's time had come again. And indeed he made a qualified stage comeback, as a sterling support to
James Brown
,
Jerry Lee Lewis
and even The
Clash
on their 1980 American tour. Lee started to record a country album in 1985, one of his ambitions. Dubbing his vocals in New Orleans over accompaniment recorded in Nashville, Lee managed to finish three tracks before he died of emphysema in his New Orleans home on December I, 1986. The world of popular music lost one of its most engaging characters.
(Joop Visser)
Artikeleigenschaften von

Lee Dorsey: The EP Collection...Plus (CD)
Albumtitel:

The EP Collection...Plus (CD)

Genre

R&B, Soul

Artikelart

CD

EAN:

5014661070635

Gewicht in Kg:

0.1
Lee Dorsey Ride Your Pony Lee Dorsey Ride Your Pony In vielerlei Hinsicht...
mehr
"Lee Dorsey"
Lee Dorsey
Ride Your Pony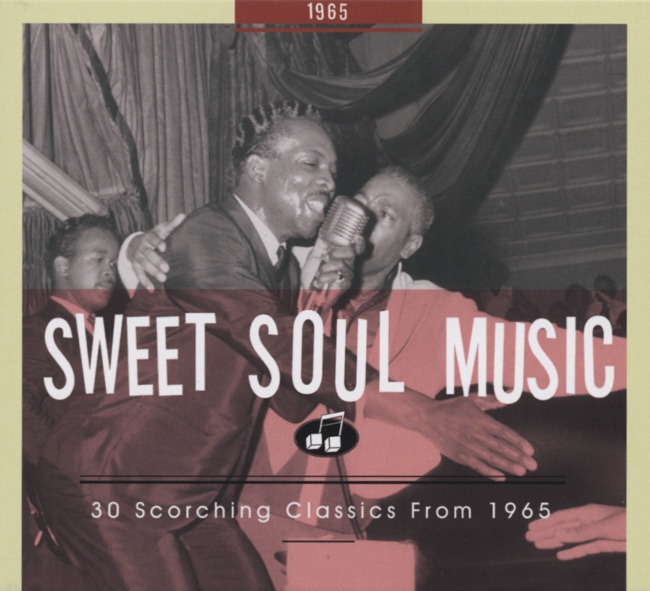 Lee Dorsey
Ride Your Pony
In vielerlei Hinsicht war Lee Dorsey Allen Toussaints stimmliches Alter Ego. Als Architekt des New Orleans R&B-Sounds und A&R-Mannes für Minit und Instant Records schrieb, arrangierte, produzierte und spielte Toussaint großartiges Klavier bei Hits einer Vielzahl von Crescent City-Leuchten, aber Dorsey war ein persönlicher Favorit. "Er hatte eine so einzigartige Stimme, dass man zu Themen und Humor gehen konnte, dass man es nie wagen würde, es mit einer anderen Art von Sänger oder einer losen Persönlichkeit zu versuchen", sagt Allen. "Er war einfach so ein übermütiger Kerl und so eine einzigartige Stimme, die immer so klang, als hätte sie ein Lächeln darin. Es war nur ein Vergnügen, seine Stimme zu hören, zum einen. Und wir verbrachten viel Zeit miteinander, und er liebte das Singen so sehr. Das war also immer sehr erfreulich."

Geboren am 4. Dezember 1926 im Big Easy, zog Lees Familie nach Portland, Oregon, als er 10 Jahre alt war. Nachdem sie im Zweiten Weltkrieg verwundet worden war, boxte Dorsey als Kid Chocolate, kehrte dann nach New Orleans zurück und lernte Autoreparatur. Lee sang eines Tages unter Renald Richards Auto, und Richard bot ihm 50 Dollar für die Aufnahme in Cosimo Matassas Studio an, was zu seiner 59er Debüt-Single Rock für Matassas Rex Label führte. Toussaint spielte auf Lee's Valiant Zugabe Lottie Mo und schrieb den Flip Lover Of Love.

Als der Promo-Mann von Fury Records, Marshall Sehorn, durch die Stadt schwang und Lottie Mo im Radio hörte, dachte er, es sei Ray Charles. Wenn er etwas anderes lernt, hat er seinen in Harlem ansässigen Chef, Bobby Robinson, zu seiner Entdeckung verleitet. Robinson kam herunter, um Lee zu überprüfen, die beiden, die das verspielte Ya Ya Ya auf Dorseys Veranda schreiben, nachdem sie eine Schar von Kindern in der Nähe gehört hatten, die raue Reime sangen. Da Toussaint von Minit beauftragt wurde, konnte er das Date nicht spielen. "Marshall hat mir das mitgebracht, um ein Demo für ihn zu machen, es zu Harold Battiste zu bringen, damit sie es aufnehmen können", sagt Allen. "Also habe ich das Demo gemacht, und ich habe es so gespielt. Und Marcel spielte es auch so. Also natürlich klingt es nach mir, denn es ist meine Idee. Aber das ist Marcel Richardsons Spiel." Ya Ya Ya schritt durch die R&B-Charts und kletterte 1961 auf Platz 7 des Pop, und Lees Earl King verfasstes Zugabe Do-Re-Mi schlug im nächsten Jahr ein. Aber als Allen eingezogen wurde, trockneten Dorseys Schläge aus.

Toussaint kam 1965 nach Hause. Sehorn verpflichtete seinen Produktionskönner, um Lee wieder auf den richtigen Weg zu bringen; sie schnitten das Tanztraining Ride Your Pony, das Jr. Walker & The All Stars' Shotgun keine geringen Schulden machte. "Es war das einzige Mal, dass ich versuchte, einen Hit zu schreiben", sagt Allen. "Ich habe wirklich versucht, einen Hit zu schreiben. Ich war ein paar Jahre beim Militär gewesen, und ich stieg aus, und ich dachte, jeder wäre den ganzen Weg um die Strecke herum und hier bin ich nur am Wiederanlauftor. Und so versuchte ich mit'Ride Your Pony', einen Hit zu schreiben. Und ich erwähnte Staaten in ihr und Städte und verschiedene Dinge, die wirklich versuchen, die Menschen zu erreichen. Und ich muss sagen, ich hatte Spaß dabei." Geschrieben unter Toussaints Alias Naomi Neville, galoppierte Ride Your Pony zu #7 R&B und #28 Pop auf Larry Uttals New Yorker Amy-Logo. Diese Zusammenarbeit mit Crescent City würde bei Lees 1966er Hits Get Out Of My Life, Woman, Working In The Coal Mine und Holy Cow fortgesetzt.
- Bill Dahl -
Various - Sweet Soul Music
Various - Sweet Soul Music 30 Scorching Classics From 1965

Read more at: https://www.bear-family.de/various-sweet-soul-music-30-scorching-classics-from-1965.html
Copyright © Bear Family Records
Bewertungen lesen, schreiben und diskutieren...
mehr
Kundenbewertungen für "The EP Collection...Plus (CD)"
Von:
Sally
Am:
24.02.2018
never forget
very good collection
Bewertung schreiben
Bewertungen werden nach Überprüfung freigeschaltet.
Weitere Artikel von Lee Dorsey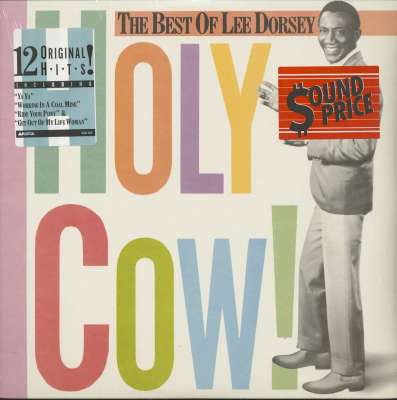 Lee Dorsey: Holy Cow (LP)
Art-Nr.: LPALB68387


Artikel muss bestellt werden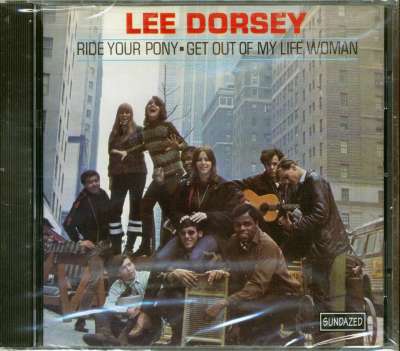 Lee Dorsey: Ride Your Pony (CD)
Art-Nr.: CDSC11086


die letzten 1 verfügbar
Sofort versandfertig, Lieferzeit** 1-3 Werktage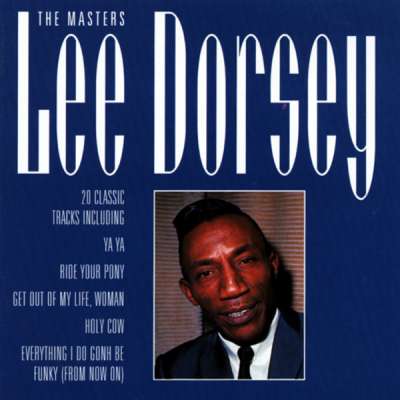 Lee Dorsey: The Masters
Art-Nr.: CDEAB049


Sofort versandfertig, Lieferzeit** 1-3 Werktage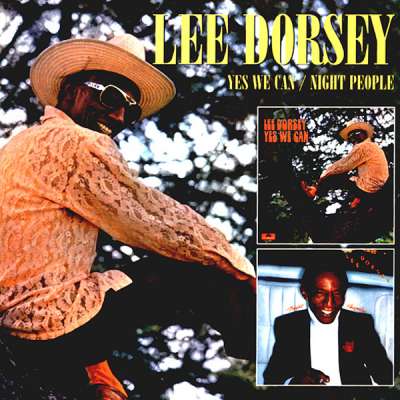 Lee Dorsey: Yes We Can & Night People...plus
Art-Nr.: CDRV213


Artikel muss bestellt werden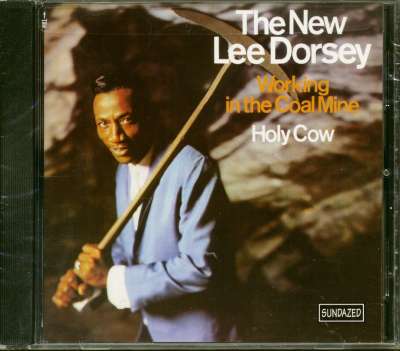 Lee Dorsey: The New Lee Dorsey (CD)
Art-Nr.: CDSC11087


die letzten 2 verfügbar
Sofort versandfertig, Lieferzeit** 1-3 Werktage