Der Artikel wurde erfolgreich hinzugefügt.
inkl. MwSt. / zzgl. Versandkosten - Abhängig vom Lieferland kann die MwSt. an der Kasse variieren.
nur noch 1x verfügbar
Sofort versandfertig, Lieferzeit** 1-3 Werktage
Artikel-Nr.:

CDKEND319

Gewicht in Kg.:

0.1
1-CD-Album Digipac (4-fach) mit umfangreichem Booklet, 28 Titel. Spielzeit ca. 69 mns. sein...
mehr
The Exciters: Soul Motion (CD)
1-CD-Album Digipac (4-fach) mit umfangreichem Booklet, 28 Titel. Spielzeit ca. 69 mns.
sein aufregendes CD-Album enthüllt ein völlig unbekanntes Kapitel in der bereits unplausiblen - wenn auch wahren - Geschichte der Prisonaires, der Gefängnisinsassen aus Nashville, die 1953 auf
Sun Records
in Memphis kamen und deren bester Song,
Just Walkin' In The Rain
, ein internationaler Pop-Hit für Johnny Ray wurde. Auf dieser CD finden Sie: elf erstaunliche Lieder von einem unveröffentlichten'Konzert', aufgenommen im Tennessee State Penitentiary - mit mehreren Prisonaires-Mitgliedern, die bisher noch nie gehört wurden! Faszinierend gesprochene Einführungen zu den Liedern des zweiten Tenors Alfred Brooks - und eine Botschaft der Gefängnisdirektorin Lynn Bomar! Sechs alternative Versionen von Songs, die für Sun Records aufgenommen wurden! Alle elf Gesangsgruppen-Tracks von The Solotones und den
Marigolds
(umbenannte Versionen der
Prisonaires
unter der Leitung von Johnny Bragg). Ein umfangreiches Booklet von
Martin Hawkins
mit vielen neuen Interviews und Einblicken in die Geschichte der Prisonaires, einer der ersten R&B-Vokalgruppen, die Hits im Süden aufgenommen haben. Es erklärt die Hintergründe der unveröffentlichten Aufnahmen und enthält viele seltene und faszinierende Fotos und Illustrationen. Die neuen Prisonaires-Titel zeigen ein noch breiteres Spektrum an stimmlichen Harmonien und musikalischen Fähigkeiten, Einflüssen und Stilen als die Sun-Aufnahmen. Die Prisonaires rocken mit
Caldonia
und
Bony Moronie
, sie singen aufrichtige Versionen von
Suppertime
und
Gentle Hands
, sie reprise ihre bekanntesten Liede einschließlich
Just Walkin' In The Rain
, und sie bilden Spaß mit
The Boastin' Texan
und anderen Titeln.Wenn Sie dieses CD-Album erhalten, werden Sie die Prisonaires wie nie zuvor hören, Sie werden Ihre Prisonaires-Sammlung vervollständigt haben, und Sie werden die komplette Geschichte der Marigolds/Solotones haben. Dieses Album ist eine von drei CDs, die die komplette Geschichte der Prisonaires und ihres Leadsängers Johnny Bragg erzählen. Der frühe Teil der Geschichte wurde in unserem CD-Album von Sun recordings, BCD 15523:
The Prisonaires
-'Just Walkin' In The Rain' erzählt. Diese CD'Only Believe.' erzählt den mittleren Teil der Geschichte. Achten Sie später auf unsere geplante CD'World Of Make Believe', die alle seltenen und unveröffentlichten Aufnahmen von Johnny Bragg als Solo-Sänger enthält.
Artikeleigenschaften von

The Exciters: Soul Motion (CD)
Albumtitel:

Soul Motion (CD)

Genre

R&B, Soul

Artikelart

CD

EAN:

0029667231923

Gewicht in Kg:

0.1
The Exciters The Exciters Tell Him Three or four guys and a gal in a hitmaking vocal...
mehr
"The Exciters"
The Exciters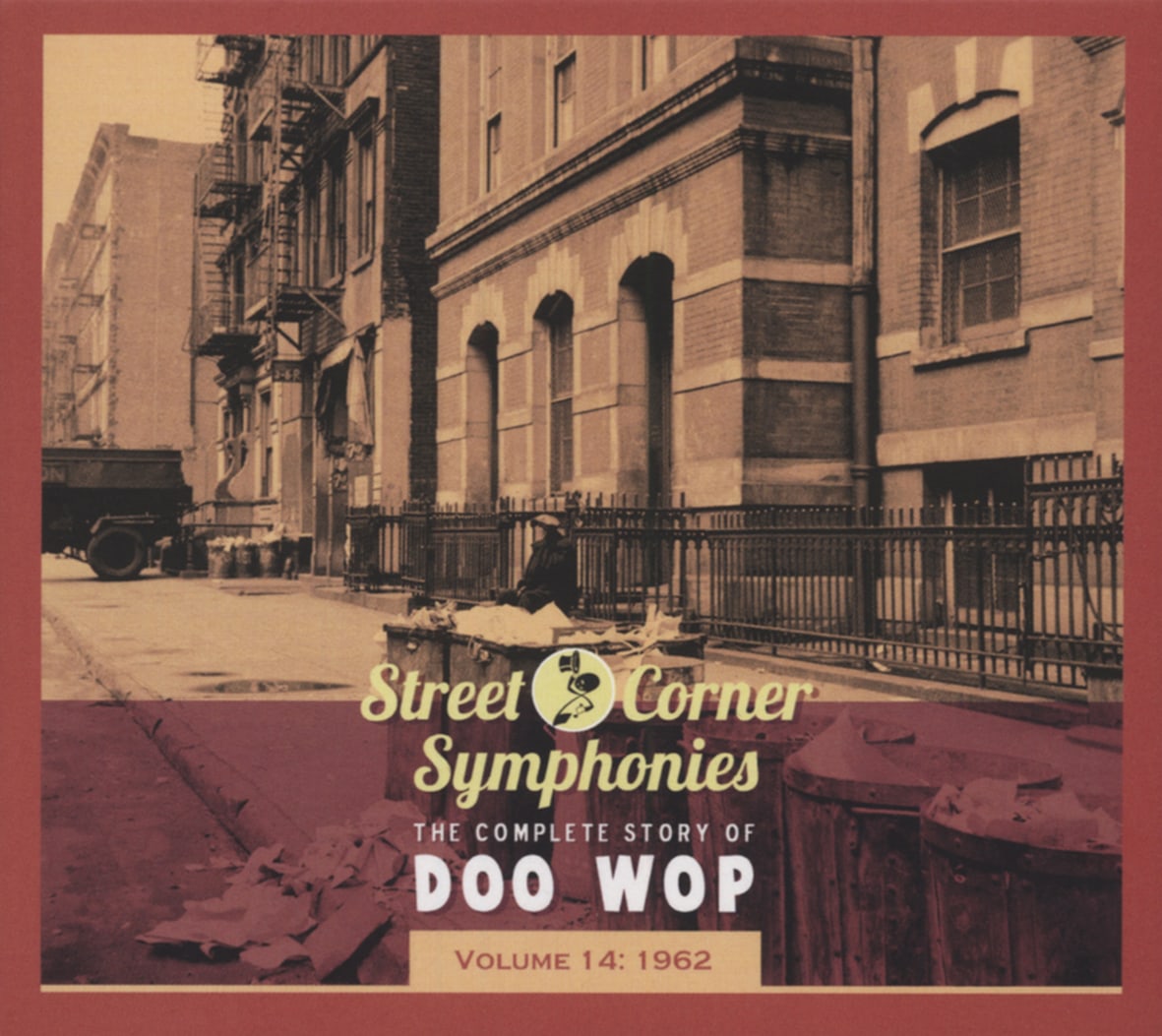 The Exciters
Tell Him
Three or four guys and a gal in a hitmaking vocal group was nothing new by 1962, thanks to The Platters and Sensations. Three girls and a guy? That was different. The Exciters started out all-female, but that changed just before they hit.
The group began in the Jamaica section of New York's Queens borough as The Masterettes, sister group to The Masters. Lead singer Brenda Reid, soprano Lillian Walker, alto Carol Johnson, and Sylvia Wilbur made a '61 single for LeSage, Follow The Leader, that got them on a show at the Hillside Theater in Queens. Rennie Roker saw them there and became their manager along with his brother Wally (formerly one of The Heartbeats) and tenor saxman Big Al Sears. Sylvia opted out, replaced by Penny Carter. They snared an audition with Jerry Leiber and Mike Stoller, by then affiliated with United Artists. The Masters' Herb Rooney helped the girls arrange their background vocals and came to the audition as their pianist.
Leiber and Stoller loved the group, changing their name to The Exciters and handing them an uptown soul ditty already out on Vee-Jay by Gil Hamilton (aka Johnny Thunder), Tell Her (Bert Berns wrote it under his Bert Russell pseudonym; a lyrical gender switch was clearly in order). Penny dropped out before their debut session; tenor Herb was a perfect replacement. The newly reconfigured Exciters cut Tell Him in October of '62 at Bell Sound with Teacho Wiltshire arranging and Leiber and Stoller in the booth. Brenda Reid's electrifying lead vocal, the jaunty beat, and darting strings were exhilarating; issued near month's end on UA, Tell Him became a #4 pop/#5 R&B smash. Van McCoy penned the flip, Hard Way To Go, which became a popular part of the group's live act. It's said that Dusty Springfield was convinced to go solo upon hearing the exhilarating Tell Him.
Despite suffering from the flu, Reid placed a blistering lead on The Exciters' bombastic He's Got The Power, penned by Ellie Greenwich and Tony Powers. Cut in January of '63, it made a #57 pop showing that March. Berns was in on the composition of Get Him, the quartet's next UA outing (it creased the lower end of the pop charts). Jeff Barry and Greenwich's irresistible Do-Wah-Diddy did a little pop business for The Exciters in early '64, but it was gargantuan for British Invasion band Manfred Mann later in the year, pacing the pop hit parade.
The Exciters gravitated to Roulette, gender-switching Frankie Lymon and The Teenagers' '56 hit I Want You To Be My Girl and having a minor chart entry in January of 1965. Another move to Berns' Bang logo gave them another hit with a revival of The Jarmels' '61 hit A Little Bit Of Soap in early 1966. They found their way to RCA for a last trip to the R&B charts with You Don't Know What You're Missing (Till It's Gone) in 1969. Along the way, Herb and Brenda wed (he had the power). Rooney died in the early '90s; Johnson passed May 7, 2007.
Various - Street Corner Symphonies Vol.14, 1962 The Complete Story Of Doo Wop

Read more at: https://www.bear-family.de/various-street-corner-symphonies-vol.14-1962-the-complete-story-of-doo-wop.html
Copyright © Bear Family Records
Bewertungen lesen, schreiben und diskutieren...
mehr
Kundenbewertungen für "Soul Motion (CD)"
Bewertung schreiben
Bewertungen werden nach Überprüfung freigeschaltet.