Wer war/ist

The Flares

? - CDs, Vinyl LPs, DVD und mehr
The Flares
Foot Stomping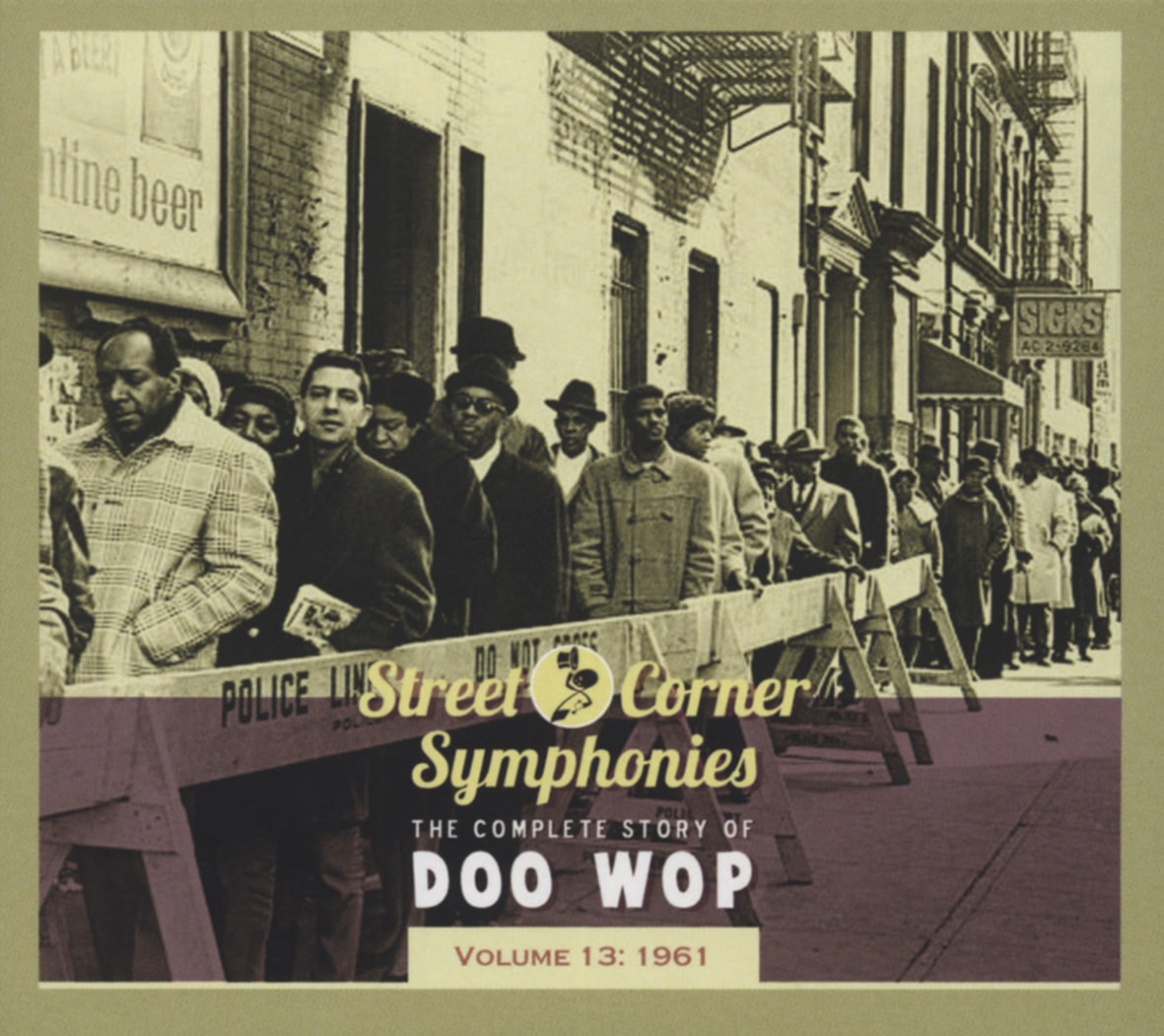 Although The Flares were a descendant of The Flairs, the Los Angeles group who made some terrific mid-'50s sides for the Bihari brothers' Modern label and boasted three great lead singers in Cornel Gunter, Young Jessie, and Richard Berry (they're on our 1953 edition of 'Street Corner Symphonies'), none of the original
members were present when they cut the two-part Foot Stomping. That workout was instead fronted in tandem by two ex-members of another mid-'50s Modern group with a higher-profile track record, The Jacks (aka The Cadets), tenors Aaron Collins and Willie Davis (he was born October 30, 1932 in Dallas, Texas).
Platters mastermind Buck Ram had started working with The Flairs when Gunter was fronting them in 1955, producing their '56 sides on ABC-Paramount with a realigned lineup before Cornel's departure (he soon would join The Coasters). There was a 1957 single on Ram's own Antler logo before bass George Hollis and baritone Thomas Miller united with Davis and Collins in an incarnation of The Cadets on Sherwood and Jan-Lar. They also cut for Ensign as The Peppers.
When The Flares reemerged in 1960 on London's Felsted subsidiary under Buck's supervision with the spelling of their name altered, Hollis and Miller were joined by Robbie Robinson, Eddie King, and Beverly Harris of The Harris Sisters. That was the likely lineup on Loving You, The Flares' first Felsted single, and maybe the followup Jump And Bump as well.
But when The Flares made Foot Stomping (Collins was its author) at Liberty Studios in December of '60, Aaron and Willie were there with Tommy, George, and diminutive newcomer Patience Valentine. Producer Ram wasn't satisfied until they overdubbed actual stomping feet on a board to pound the concept home. Part 1 was a #25 pop hit in the autumn of '61. Felsted's Walt McGuire set up the Press label for Ram's productions. The Flares had seven Press singles, the last fronted by Cookie Jackson (she succeeded Betty Collins - Aaron's sister and half of The Teen Queens with sister Rosie - who came in after Valentine, who waxed four early '60s solo singles for Sam Cooke's SAR label), and an album there. They disbanded in '64. Collins died March 27, 1997; Valentine in 2000, and Davis on February 20, 2011.
Various Street Corner Symphonies 1961 Vol.13
Read more at: https://www.bear-family.com/various-street-corner-symphonies-1961-vol.13.html
Copyright © Bear Family Records
Copyright © Bear Family Records® Alle Rechte vorbehalten. Nachdruck, auch auszugsweise, oder jede andere Art der Wiedergabe, einschließlich Aufnahme in elektronische Datenbanken und Vervielfältigung auf Datenträgern, in deutscher oder jeder anderen Sprache nur mit schriftlicher Genehmigung der Bear Family Records® GmbH.
Für die Filterung wurden keine Ergebnisse gefunden!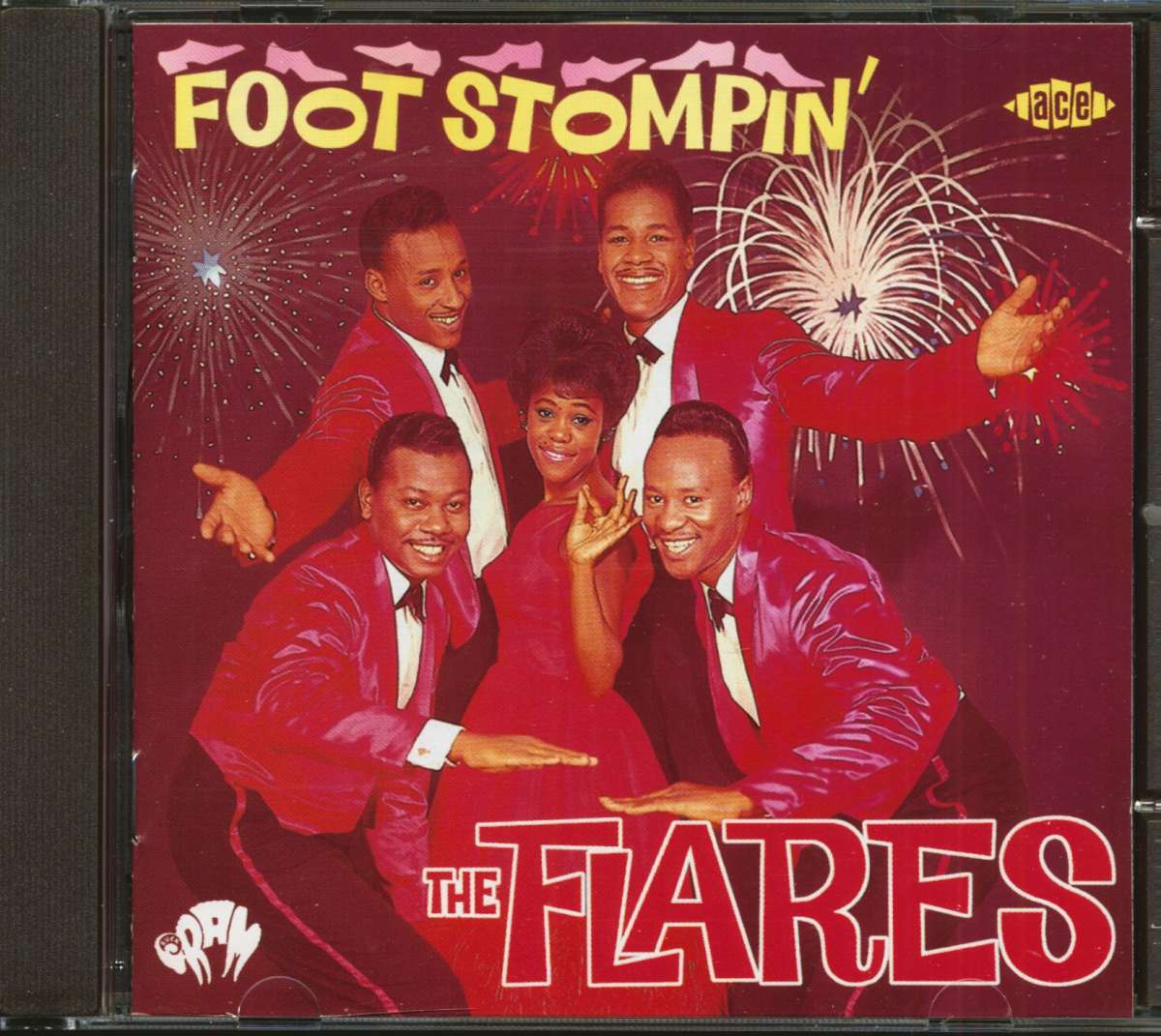 The Flares: Foot Stompin' (CD)
Art-Nr.: CDCHD841


nur noch 1 verfügbar
Sofort versandfertig, Lieferzeit** 1-3 Werktage
​(ACE Records) 26 Tracks - 1960-1963 - 12-seitiges Booklet - Der Akt, durch Sandkästen voller Kieselsteine zu marschieren, um einer Pop-Aufnahme einen bissigen akustischen Reiz zu verleihen, wurde mehr als einmal verfolgt. Gitarrist Les...