Der Artikel wurde erfolgreich hinzugefügt.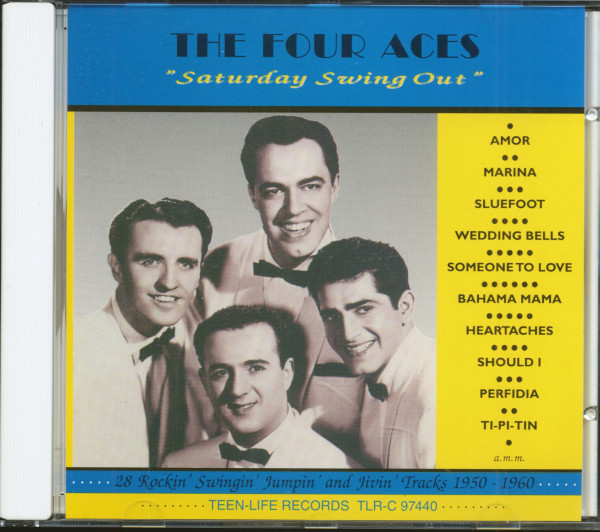 10,21 € *
15,95 € *
(35,99% gespart)
inkl. MwSt. / zzgl. Versandkosten
Sofort versandfertig, Lieferzeit** 1-3 Werktage
Artikel-Nr.:

CDTLR97440

Gewicht in Kg.:

0.1
(Teen Life Records) 28 Tracks - Jive, Jive, Jive!
mehr
The Four Aces: Saturday Swing Out (CD)
(Teen Life Records) 28 Tracks - Jive, Jive, Jive!
Artikeleigenschaften von

The Four Aces: Saturday Swing Out (CD)
Albumtitel:

Saturday Swing Out (CD)

Genre

Rock'n'Roll

Artikelart

CD

EAN:

9990301028784

Gewicht in Kg:

0.1
Four Aces, The - Saturday Swing Out (CD)

CD 1
01
Should I
02
You Can't Run Away From It
03
Amapola
04
I May Be Wrong
05
Amor
06
How I Wish I May
07
Someone To Love
08
Bye Bye Blackbird
09
Saturday Swing Out
10
Marina
11
The Gal With The Yaller Shoes
12
Sluefoot
13
Perfidia
14
Bahama Mama
15
Yes Sir That's My Baby
16
I Never Say Never Again Again
17
Yearnin'
18
Blueberry Hill
19
You Driving Me Crazy
20
Somebody Else Is Takin' My Place
21
Heartaches
22
Honey In The Horn
23
Organ Grinders Swing
24
Shine On Harvest Moon
25
Wedding Bells
26
There Is A Tavern In The Town
27
I'm Sittin' On Top Of The World
28
Ti-Pi-Tin
The Four Aces The Four Aces Who Is There To Blame Not to be confused with Al...
mehr
"The Four Aces"
The Four Aces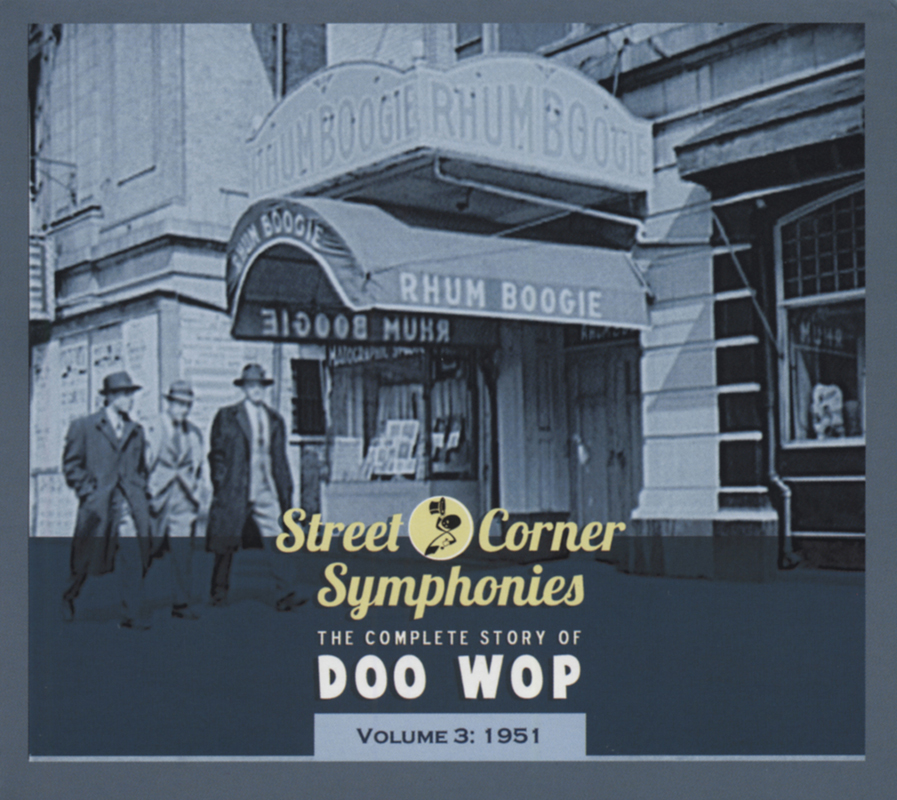 The Four Aces
Who Is There To Blame
Not to be confused with Al Alberts' pop quartet of the same name from Chester, Pennsylvania who became infinitely more popular (at least from a mainstream perspective), these Four Aces made their musical mark first.
The Original 4 Aces, as they became known after Alberts' crew made such a huge impression from 1951 on, got their start in Fort Worth while still in high school. First tenor James Franks, second tenor Algia Pickett, baritone George Smith, and bass Otha Jackson eventually relocated to San Francisco, and while the war stalled their momentum (three Aces were inducted into the Navy), they reformed after war's end and proceeded to tear up the Bay Area club scene, leading to a deal with Rene La Marre's Trilon label in 1946. Along the way, they became a self-contained unit with Franks picking up the guitar, Smith on piano and Jackson on upright bass.
The Aces waxed their biggest seller, the two-part I Wonder, I Wonder, I Wonder (they only sang on Part 2) at their first Trilon session (see our previous volume). The Aces' half dozen Trilon encores didn't make the same local impression, so they moved on to Bill McCall, Jr.'s 4 Star logo. Or at least some of their masters did. Bob Geddins, one of the Bay Area's top R&B indie producers, reportedly sold 4 Star several Four Aces tracks in 1949, and the company pressed up Lazy Navajo b/w Aces Swing, then Too Late b/w Jumpin' Out, before the year was over.
Penned by George Smith and issued in January of '50, the luxurious ballad Who Is There To Blame was half of the Aces' last 4 Star offering. Otha Jackson sang it with suave assurance over Smith's chunky piano chording (he embarks on an aggressive solo halfway through). Yoked to a Pickett-led Because I'm In Love With You, it was the quartet's 4 Star swan song. By the time Geddins released their rendition of Eddie Miller's country classic Release Me in 1954 on his Big Town logo, necessity forced Geddins to issue it as by The Original 4 Aces to differentiate it from the East Coast's Four Aces (ditto their last release the next year, I Can See An Angel). Franks left the act in 1957, and by year's end their last hand was played.
Bill Dahl
Various - Street Corner Symphonies Vol.03
1951 The Complete Story Of Doo Wop


Read more at: https://www.bear-family.de/various-street-corner-symphonies-vol.03-1951-the-complete-story-of-doo-wop.html
Copyright © Bear Family Records
Bewertungen lesen, schreiben und diskutieren...
mehr
Kundenbewertungen für "Saturday Swing Out (CD)"
Von:
marry blin
Am:
28.06.2018
Bewertung schreiben
Bewertungen werden nach Überprüfung freigeschaltet.
Weitere Artikel von The Four Aces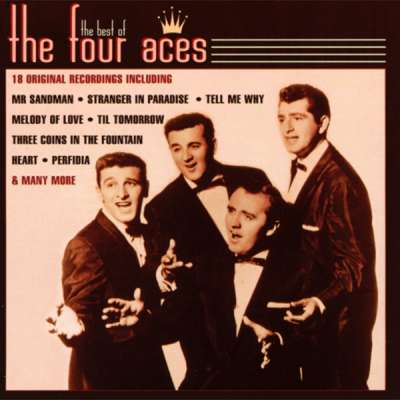 FOUR ACES: Best - 18 Original Recordings
Art-Nr.: CD544270


Sofort versandfertig, Lieferzeit** 1-3 Werktage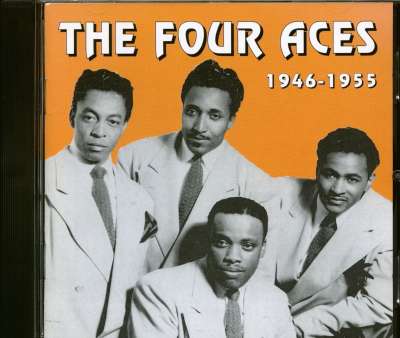 FOUR ACES: 1946-1955 (CD)
Art-Nr.: CDFLY62


Sofort versandfertig, Lieferzeit** 1-3 Werktage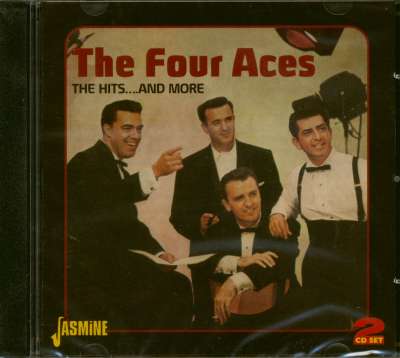 FOUR ACES: The Hits And More (2-CD)
Art-Nr.: CDJAS504


Sofort versandfertig, Lieferzeit** 1-3 Werktage
FOUR ACES: Goin' Strong With ... (2012)
Art-Nr.: CDRPR21


Artikel muss bestellt werden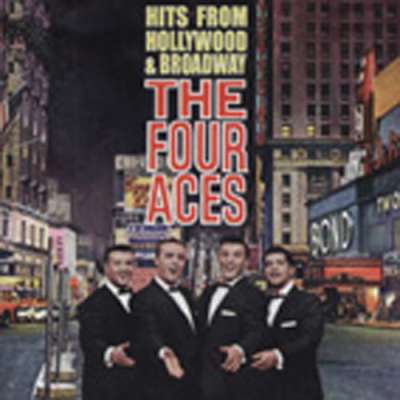 FOUR ACES: Hits From Hollywood & Broadway
Art-Nr.: CDSEPIA1153


Artikel muss bestellt werden