Der Artikel wurde erfolgreich hinzugefügt.
Artikel-Nr.:

CDCCD11092

Gewicht in Kg.:

0.1
(2004 'CrossCut') (61:39/13) Memo Gonzalez & The Bluescasters sind seit 1995 unterwegs...
mehr
Memo Gonzalez & The Bluescasters: Live In The UK
(2004 'CrossCut') (61:39/13) Memo Gonzalez & The Bluescasters sind seit 1995 unterwegs mit ihrer schweißtreibenden Mischung aus Blues, Swing und Rock'n'Roll. Das Quartett um den aus Dallas/Texas stammenden Frontmann hat sich bei über 1000 Auftritten in europäischen Clubs und auf internationalen Festivals eine begeisternde Souveränität erspielt, mitreißend festgehalten auf 'Live in The UK'. Das Album wurde bei mehreren Konzerten einer England-Tour aufgenommen und bestätigt deutlich hörbar den hervorragenden Ruf einer energiegeladene Live-Band. 'Musik spielt immer heute,' erklärt Gonzalez. 'Wir sind keine Juke Box, sondern möchten dieser Musik unseren eigenen Stempel aufdrücken.' Die Bandgeschichte beginnt Ende der 80er Jahre, als Kai Strauss die Bluescasters gründet. Bereits in den Anfangsjahren wird die Band europaweit auf Festivals eingeladen und veröffentlicht 1995 ihre erste CD. 6000 Kilometer entfernt fräst Memo Gonzalez in den 80er Jahren mit Paul Size, Johnny Moeller, Jim Suhler und anderen Gitarrengrößen an seiner Seite neue Facetten in den Texas Blues. Nach einem imposanten 'Texas Harmonica Rumble' im holländischen Utrecht schlagen die Bluescasters Memo Gonzalez vor, gemeinsam durch Europa zu touren, und 1996 erscheint das Debüt-Album. Zehn Jahre später beherrscht der XXL-Texaner mit der authentischen Rock'n'Roll-Schmalzlocke spielend jede Bühne und verteidigt seinen Titel als Heavyweight-Harmonica-Champion mit jedem Auftritt. 'Kai Strauss ist schlicht und ergreifend ein großartiger Gitarrist, dessen Spiel auf einem Niveau mit zeitgenössischen Amerikanern wie z.B. Duke Robillard, Alex Schultz, Rusty Zinn, und Charlie Baty ist,' schreibt Scott Duncan in Blues In Britain über den vielleicht spannendsten Gitarristen der deutschen Szene. Mit atemberaubender Intensität entlockt Kai Strauss den Stahlsaiten seiner Stratocaster furiose Licks und Riffs und hat sich damit einen festen Platz in den Herzen der Blues-Gitarren-Gemeinde erobert. Dem trojanischen Bassisten Erkan Özdemir widmet das Fachblatt Gitarre & Bass im April 2006 sogar zwei Seiten. Schlagzeuger Klaus Schnirring hat die Band mittlerweile verlassen. Henk Punter heisst der neue Mann. Er stammt aus Amsterdam und verschafft den Bluescasters endgültig den Nimbus einer 100%-internationalen Top Band. 'Als ich vor 32 Jahren in der High School begann mich für Musik zu interessieren, galt meine Liebe schon den Rhythm and Blues Sounds der lokalen Radiosender,' erinnert sich der charismatische Amerikaner, der in seiner Schulzeit noch nicht als Three Hundred Pounds of Texas Dynamite bekannt war. 'Später hat diese Musik mein Leben verändert und ich bin um die halbe Welt gereist.' There's power in the Blues
Artikeleigenschaften von

Memo Gonzalez & The Bluescasters: Live In The UK
Albumtitel:

Live In The UK

Genre

Blues

Preiscode

AH

Artikelart

CD

EAN:

4014924110925

Gewicht in Kg:

0.1
Gonzalez, Memo - Live In The UK

CD 1
01
Introduction By Philip Guy Davis
02
You Got Me Rollin'
03
I'Ve Been Thinking
04
What You're Doing To Me
05
Greyhound
06
Angel In High Heels
07
His Latest Flame
08
Feeling Good
I Wanna Rable
09
Lousiana Lover Man
10
You Got What 's You Wanted
11
Tell Me What's The Reason
12
I Wanna Ask You Pretty Baby
13
Big Time Operator
Bewertungen lesen, schreiben und diskutieren...
mehr
Kundenbewertungen für "Live In The UK"
Bewertung schreiben
Bewertungen werden nach Überprüfung freigeschaltet.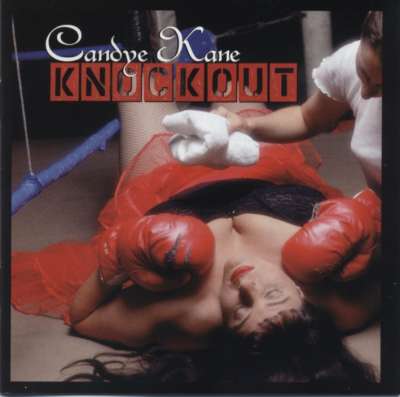 Candye Kane: Knockout
Art-Nr.: CDX747042


Sofort versandfertig, Lieferzeit** 1-3 Werktage