Der Artikel wurde erfolgreich hinzugefügt.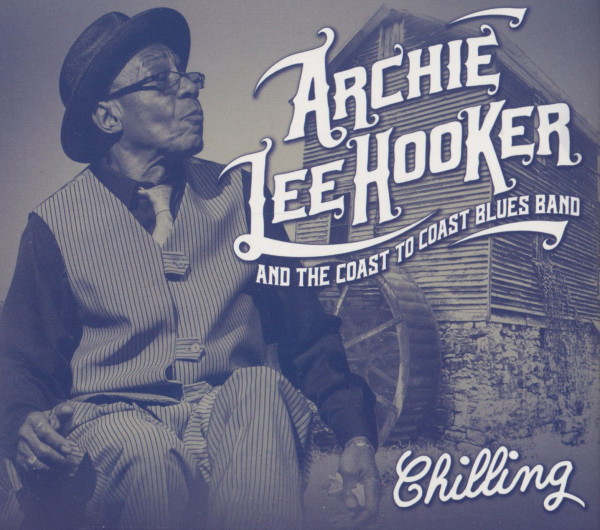 Artikel-Nr.:

CDDFG8804

Gewicht in Kg.:

0.1
(Dixiefrog) 17 tracks Anmerkung von Archie Lee Hooker: Chilling ist eine CD, die...
mehr
Archie Lee Hooker: Chlling (CD)
(Dixiefrog) 17 tracks
Anmerkung von Archie Lee Hooker:
Chilling ist eine CD, die einige der Höhen und Tiefen meines Lebens zum Ausdruck bringt, durch die ich Sie auf eine Reise mitnehmen möchte. Mit dreizehn Jahren verließ ich die Plantagen von Mississippi und fuhr auf dem Highway 49 nach Norden zu den hellen Lichtern und der Großstadt Memphis Tennessee. Ich konnte nicht glauben, dass meine Augen aus dem greyhound schauten, als wir uns der Stadt näherten. Ich hatte noch nie zuvor gepflasterte Straßen und Straßenlaternen gesehen. Es fühlte sich wie eine andere Welt an. Inspiriert von der Memphis-Musikszene dauerte es nicht lange, bis ich mit meiner ersten Gospelgruppe "The Marvellous Five" zu singen begann. Aber das Singen des Blues und der Spaß kam schließlich im Dezember'89 zustande, als ich bei meinem Onkel John Lee, dem Boogieman selbst, wohnte.

Umgeben von großartigen Musikern fühlte ich Tag für Tag das Bedürfnis, meine eigene Musik zu schreiben, um die Erfahrungen meines Lebens mit anderen zu teilen. Die Songs, die ich habe, erzählen von einer dunkleren Zeit meines Lebens, die mit dem Packen meiner Blues-Schuhe endete und mit einem lebensverändernden Umzug nach Frankreich begann, wo ich mit "Carl Wyatt & the Delta Voodoo Kings" auf Europa-Tournee ging.

Nach sorgfältiger Auswahl der richtigen Musiker entstand schließlich mein eigenes Projekt. Die besondere Chemie innerhalb der Band führte zu ihrem Namen "Archie Lee Hooker & The Coast to Coast Blues Band". Meine Reise endet hier nicht, aber das ist mein Leben in der Musik bis heute! Dieses Album ist dem verstorbenen großen John Lee Hooker gewidmet, der am 22. August dieses Jahres (2017) 100 Jahre alt geworden wäre.

Artikeleigenschaften von

Archie Lee Hooker: Chlling (CD)
Albumtitel:

Chlling (CD)

Genre

Blues

Artikelart

CD

EAN:

5051083127028

Gewicht in Kg:

0.1
Hooker, Archie Lee - Chlling (CD)

CD 1
01
90 Days
02
Love Ain't No Play Thing
03
Moaning The Blues
04
Don't Tell Mama
05
Big Ass Fun
06
Found A Good One
07
Tennessee Blues
08
The Roots Of Our Family
09
Chilling
10
You Don't Love Me No More
11
Blues Shoes
12
I've Got Reasons
13
Don't Forget Where You Came From
14
Your Eyes
15
Bright Lights Big City
16
Jockey Blues
17
Thank You John
Bewertungen lesen, schreiben und diskutieren...
mehr
Kundenbewertungen für "Chlling (CD)"
Bewertung schreiben
Bewertungen werden nach Überprüfung freigeschaltet.