Wer war/ist

Lonnie Johnson

? - CDs, Vinyl LPs, DVD und mehr
Lonnie Johnson
Eigentlich brauchte Lonnie Johnson keine Verstärkung, um brillante Einzelton-Leadgitarrenläufe zu spielen, doch er sprang sofort auf den Zug auf, als die elektrischen Modelle verfügbar wurden. Er war schon immer durch und durch urban geprägt, als die allermeisten seiner Zeitgenossen noch ländlich klangen – der Mann aus New Orleans spickte seine melodiösen Läufe mit versierter harmonischer Differenziertheit und antwortete mit der Gitarre auf seine gesungenen Texte wie mit einer zweiten Stimme – so, wie es B.B. King und seinesgleichen erst später tun würden.
Für Alonzo Johnson werden verschiedene Geburtsdaten genannt, zum Beispiel der 18. Februar 1899. Er spielte zuerst Geige, lernte danach Klavier und meisterte die Gitarre. Blues war bei weitem nicht seine einzige Spezialität: Er schmachtete sentimentale Balladen wie ein umherwandernder Troubadour und spielte eine heiße Jazzgitarre; er beeinflusste Jazzgrößen wie Charlie Christian ebenso wie Blueslegenden – einer seiner aufmerksamsten Schüler war Robert Johnson. Lonnie machte seine ersten Aufnahmen 1925 in St. Louis für OKeh und war bis 1932 erstaunlich produktiv für das Label. Neben seinen zahlreichen eigenen Veröffentlichungen trat er als Begleitmusiker auf 78ern von Louis Armstrong und Duke Ellington in Erscheinung; seine instrumentalen Duette mit dem weißen Jazzgitarristen Eddie Lang Ende der 20er Jahre waren ihrer Zeit Lichtjahre voraus. In den Jahren 1937und 38 nahm Johnson für Decca und von 1939 bis 42 für Bluebird einen riesigen Plattenkatalog auf.
In der Nachkriegsära ging Johnson zu King Records und erreichte 1948 die Spitze der R&B-Charts mit seiner atmosphärischen Bluesballade Tomorrow Night. Später im selben Jahr verpasste Pleasing You (As Long As I Live) die gleiche Platzierung nur knapp. Lonnie spielte Why Should I Cry am 26. Februar 1951 im King Studio in Cincinnati ein; es ist ein besonders starkes Beispiel für seinen späteren elektrischen Ansatz. Er machte seine letzten Singles für den R&B-Markt 1956 für Rama Records, zog sich dann aus der Szene zurück, um als Hausmeister in einem Hotel zu arbeiten, wurde aber schon 1960 wiederentdeckt und reaktiviert, mit einer ganzen Reihe von LPs für Prestige/Bluesville.
Johnson verbrachte seine letzten Jahre in Kanada und erlag am 16. Juni 1970 in Toronto einem Schlaganfall. Sein Einfluss auf die Entwicklung der Bluesgitarre war monumental.
Bill Dahl
Chicago, Illinois
Electric Blues 1939-2005. - The Definitive Collection!
Copyright © Bear Family Records® Alle Rechte vorbehalten. Nachdruck, auch auszugsweise, oder jede andere Art der Wiedergabe, einschließlich Aufnahme in elektronische Datenbanken und Vervielfältigung auf Datenträgern, in deutscher oder jeder anderen Sprache nur mit schriftlicher Genehmigung der Bear Family Records® GmbH.
Weitere Informationen zu Lonnie Johnson auf de.Wikipedia.org
Für die Filterung wurden keine Ergebnisse gefunden!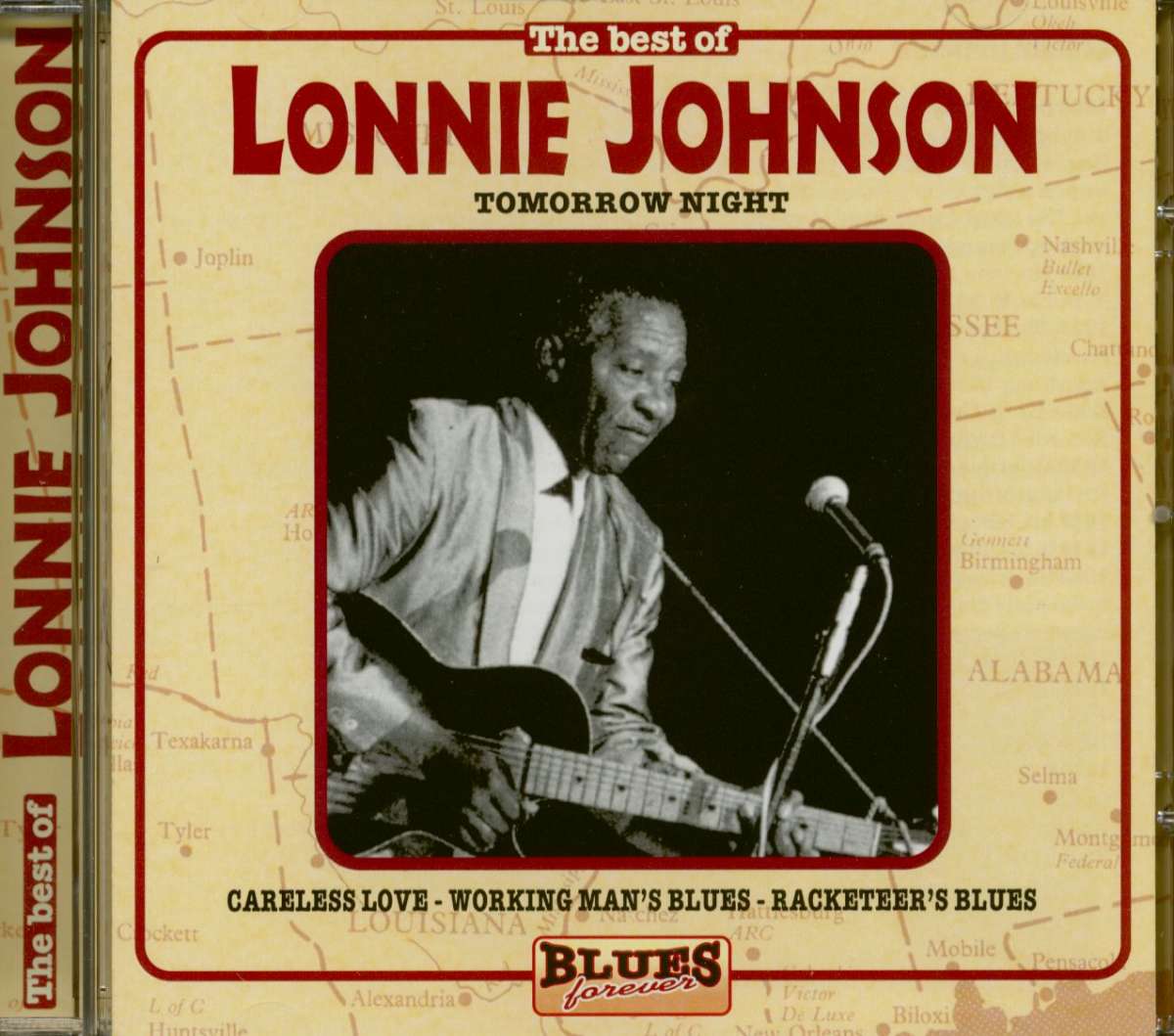 Lonnie Johnson: The Best Of Tomorrow Night - Blues Forever (CD)
Art-Nr.: CD68029


nur noch 1 verfügbar
Sofort versandfertig, Lieferzeit** 1-3 Werktage
(2017/Promo Sound) 18 tracks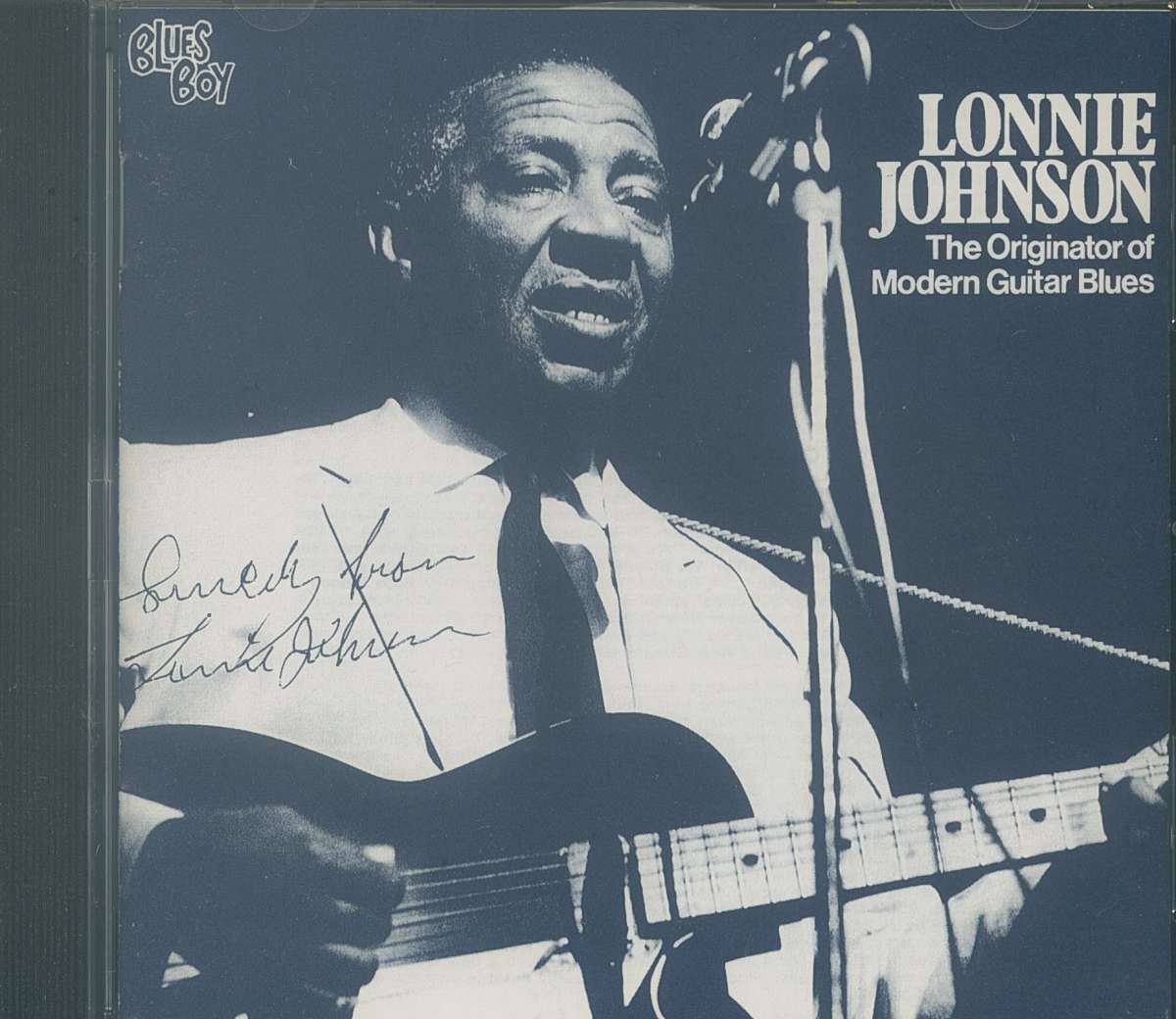 Lonnie Johnson: The Originator Of Modern Guitar Blues (CD)
Art-Nr.: CDRBD300


Artikel muss bestellt werden
(Mr. R&B) 16 Tracks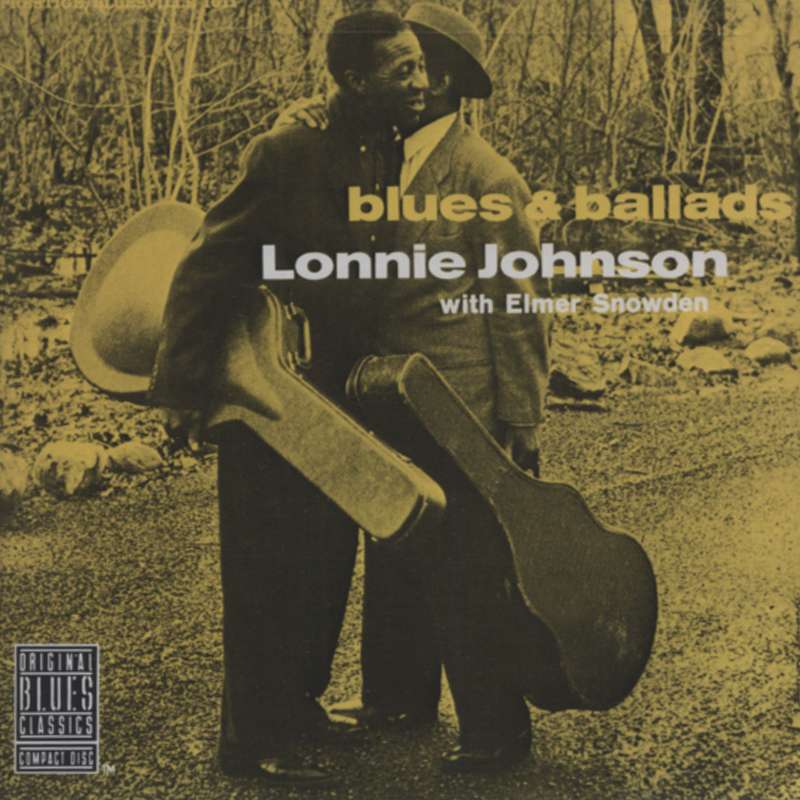 Lonnie Johnson: Blues And Ballads
Art-Nr.: CD531


Artikel muss bestellt werden
(1960 'Bluesville 1011) (43:58/10) L.JOHNSON - el.gtr/voc, ELMER SNOWDEN - ac.gtr, WENDELL MARSHALL - bs. Wunderbares, ruhiges Blues-/Jazz Album.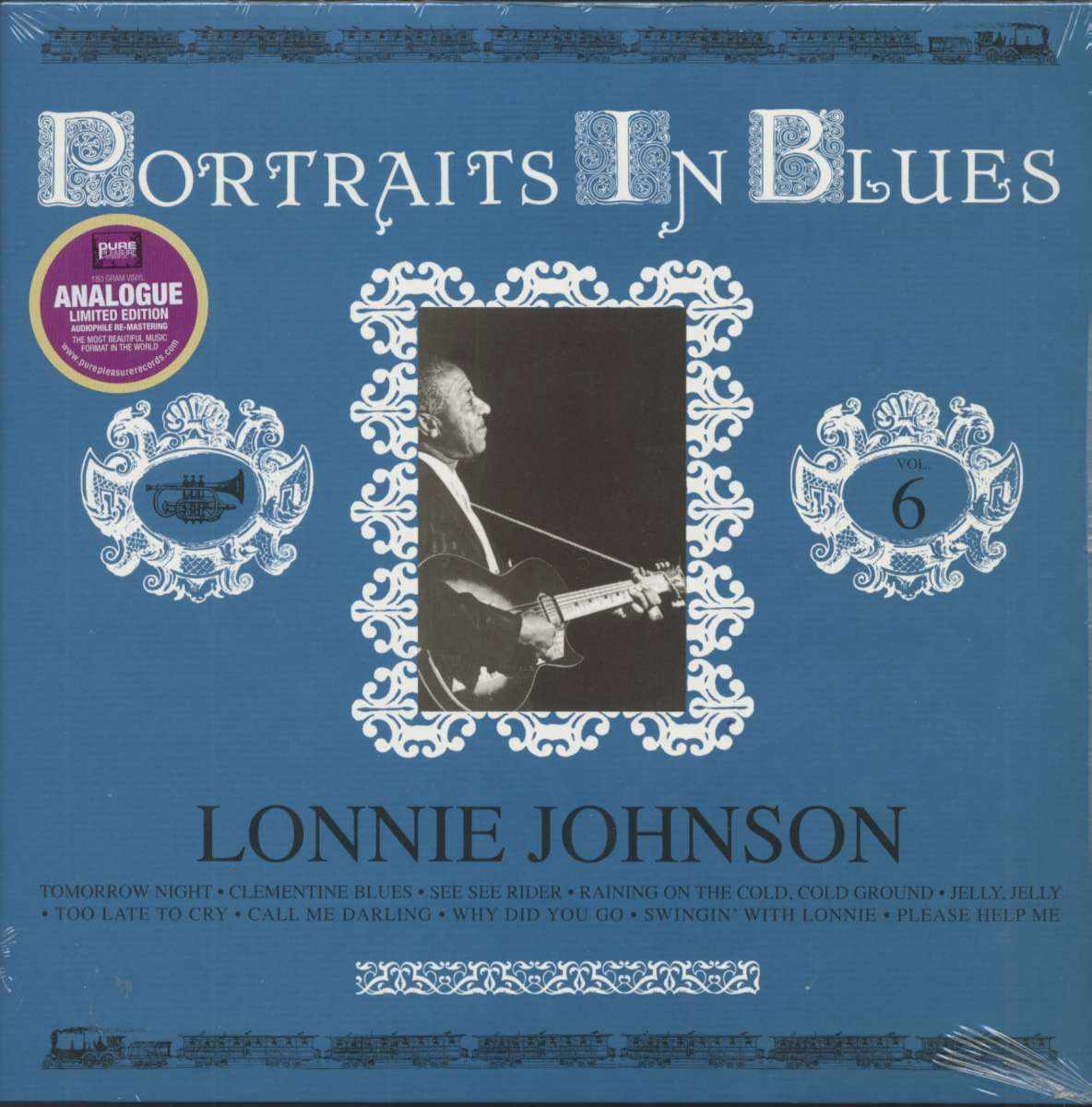 Lonnie Johnson: Portrait In Blues Vol.6 (LP, 180g Vinyl)
Art-Nr.: LPPPAN162


Artikel muss bestellt werden
(2008/Pure Pleasure) 10 tracks. Aufnahmen von 1963. Die Bluesgitarre wäre nicht das, was sie heute ist, wenn nicht durch die produktive Brillanz eines Lonnie Johnson. Er war da, um die Zukunft des Instrumentes innerhalb des Genres zu...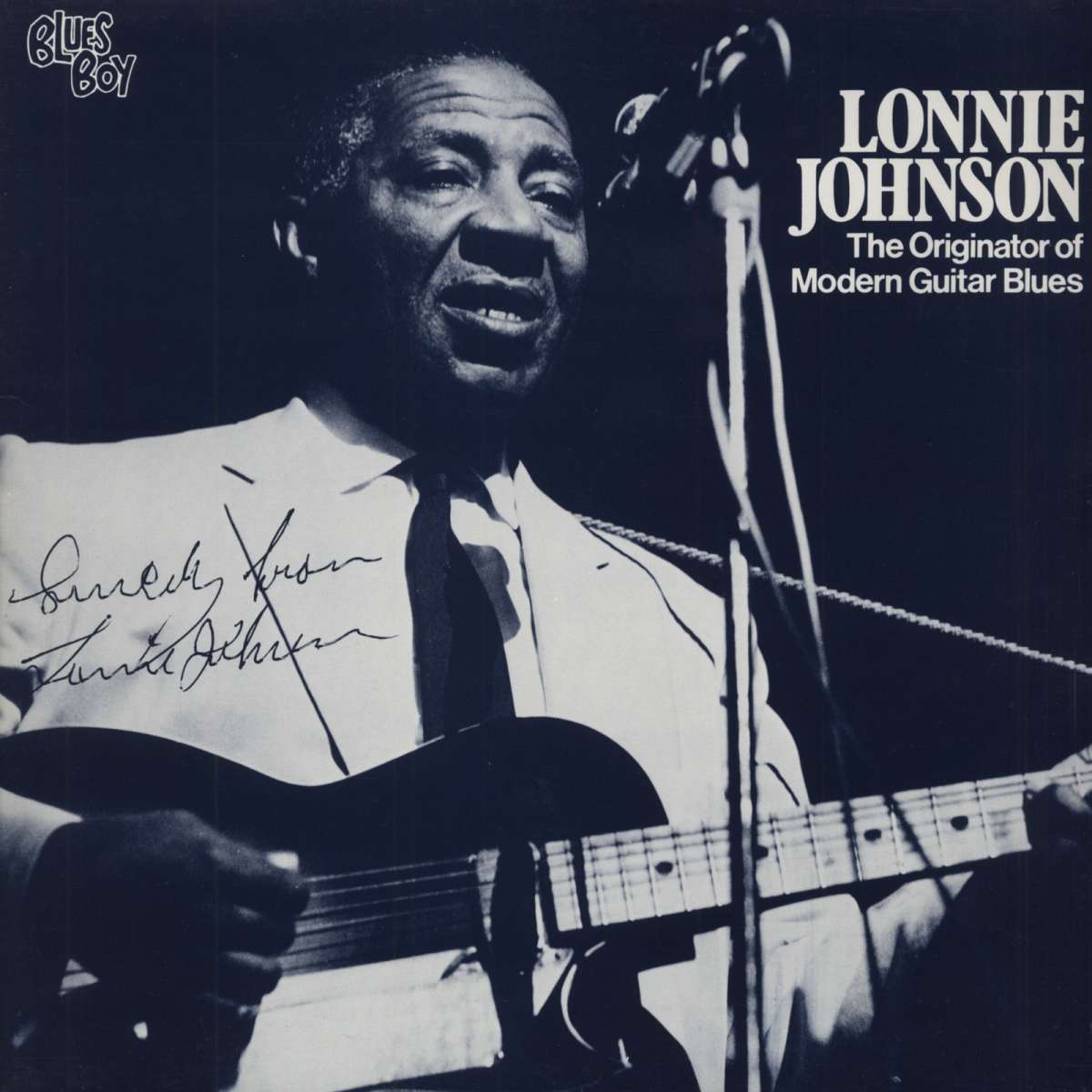 Lonnie Johnson: The Originator Of Modern Guitar Blues (LP)
Art-Nr.: BB300


Artikel muss bestellt werden
-Originator (1941-52) Blues Boy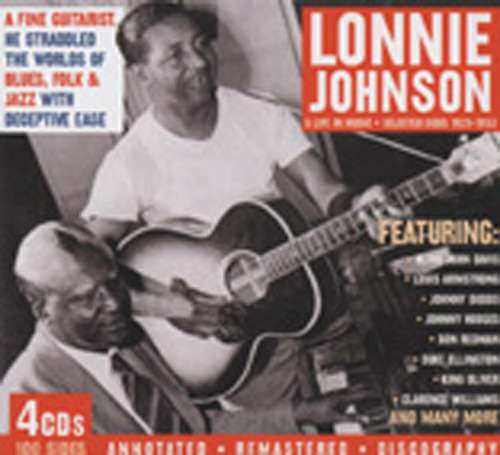 Lonnie Johnson: A Life In Music - Selected Sides (4-CD)
Art-Nr.: CDJSP77117


Dieser Artikel ist gestrichen und kann nicht mehr bestellt werden!
(1925-53) (295:31/100)