Der Artikel wurde erfolgreich hinzugefügt.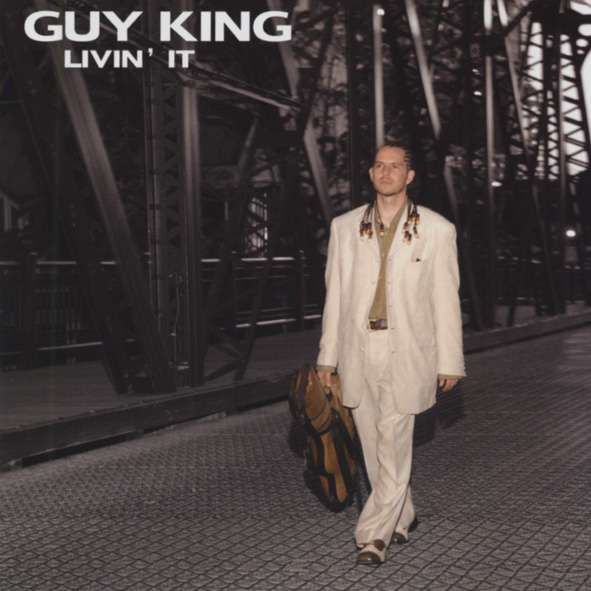 Benachrichtigen Sie mich, sobald der Artikel lieferbar ist.
9,95 € *
16,75 € *
(40,6% gespart)
inkl. MwSt. / zzgl. Versandkosten - Abhängig vom Lieferland kann die MwSt. an der Kasse variieren.
Artikel derzeit nicht verfügbar, Lieferfristen von bis zu 2-3 Wochen sind zu erwarten. (soweit verfügbar beim Lieferanten - kann schneller gehen, manchmal aber leider auch nicht)
Artikel-Nr.:

CDIBFR1003

Gewicht in Kg.:

0.107
(2008 'IBF Records') (55:07/11) Mit 16 tauchte der in Israel geborene Bluesmusiker erstmals...
mehr
Guy King: Livin' It
(2008 'IBF Records') (55:07/11) Mit 16 tauchte der in Israel geborene Bluesmusiker erstmals in der Szene von Memphis auf. Danach zog es ihn nach New Orleans und schließlich nach
Chicago
, wo er als blutjunger Musiker bis zu dessen Tod im März 2006 die Band von Bassist
Willie Kent
leitete. Nach Kents Tod gründete er seine eigene Band, mit der mittlerweile über die Grenzen Chicagos hinaus bekannt wurde. King spielt, beeinflusst von den großen Gitarristen, einen eigenen, flüssigen Stil und schreibt eigene Songs. Als Sänger erinnert er an die klassischen Blues-Crooner. Musikalisch verschweißt er Elemente des 'dreckigen' Blues aus Chicago mit eleganteren Sounds wie Soul und Jazz. Starkes Debüt
Artikeleigenschaften von

Guy King: Livin' It
Albumtitel:

Livin' It

Genre

Blues

Artikelart

CD

EAN:

0884501045292

Gewicht in Kg:

0.107
A few years back, I was in Chicago collaborating with Buddy Guy on his autobiography, When I...
mehr
"Guy King"
A few years back, I was in Chicago collaborating with Buddy Guy on his autobiography, When I Left Home. The essential home for Buddy is Legends, the capacious blues club that he has owned since the late eighties. For months Buddy and I sat in his upstairs office and discussed his life while downstairs one bluesman or another wailed away on stage. One night Buddy cut our conversation short. "There's someone playing I want you to hear," he said. I was surprised. In the many months we'd been working together this was the first time he had personally endorsed anyone appearing at his club. "Who is it?" I asked. "Cat from Israel. He's got all Albert King's licks down. But then he's got licks of his own. Man, you gotta hear him." "What's his name?" "Guy King." We went downstairs in time to catch King in the midst of a fiery set. The Saturday night crowd was on its feet, aroused by the passion pouring from his guitar. Sitting on a stool at the end of the bar, Buddy was all smiles. He turned to me and, with a certain satisfaction, said "Told you so."
Buddy told the truth, and that night I became a Guy King fan. During the course of my work in Chicago, I kept track of Guy, catching his act whenever I could. A long-time lover of the blues, I saw that Guy, in a genre that often breeds predictability, was unpredictable. He understood that, beyond its standard licks, the blues are about surprise. He understood that the pursuit of the blues is, paradoxically, a pursuit of pure joy. And he understood that the crucial role—the heroic role—of the bluesman is to transform pain into pleasure, despair into hope, and heartache into happiness. I admired how, rooted in the great tradition, Guy absorbed the masters he had studied assiduously—Wes Montgomery, Albert King, B.B. King, Albert Collins, Johnny Guitar Watson, T-Bone Walker—and came out with a remarkably clean style of his own. I say clean because his articulation on his instrument is so stunningly precise.
But if his style is clean, it's also covered with the dirt and grime of the dirtiest grimiest funk this side of the Delta. I also loved how, unlike many virtuosos, he had the maturity to realize that to play the blues well—to pierce the heart and excite the soul—less is more. As a singer, Guy's obvious and most loving debt is to Ray Charles—and to Ray's great collaborator and songwriter, Percy Mayfield. But beyond having learned much from Ray's phrasing, he has incorporated a characteristic most Ray Charles acolytes fail to appreciate: Ray's salty humor. Guy's vocal charms are the perfect adjuncts to his guitar wizardry. Guy's personal charms are also considerable. I got to know him and the outlines of his story: an Israeli country boy who came to America, guitar in hand, as a teenager, determined to follow the bliss of the blues, wherever that might lead. That led to Memphis and New Orleans, and eventually to Chicago and time with the great Willie Kent. That also led to long stays in Brazil where his bossa nova-tinged blues caused a small sensation.
And finally that led to Delmark Records and his current Truth. Truth showcases present-day Guy King in his many guises: a straight-ahead blues shouter, a straight-ahead blues gunslinger, a powerful singer of blues-tinged pop songs, a gifted arranger and original writer of fresh and compelling blues-based material. [Full disclosure: Guy and I collaborated on three of my (understandably) favorite songs on the record—"Truth," "My Happiness" and "A Day in a Life with the Blues.") For Guy King, the blues is the bottom line. But because he understands the remarkable flexibility of the blues aesthetic, he's able to translate his blues into a wealth of intriguing material that goes all the way from "The Same Thing That Can Make You Laugh (Can Make You Cry)" to "One Hundred Ways." "Yes, it's blues," says King, "but it's also more than blues. It's deep soul and swinging jazz. My aim is to organically combine those three strains to create a music that speaks to the widest possible audience. I don't do it intellectually.
I do it naturally." The natural Truth is that Guy, in the words of Buddy Guy, "is a bad man," a fierce and soon-to-be prominent practitioner of the music that has thrilled his heart ever since he was a small boy in Israel dreaming musical dreams in every conceivable hue of blue. Truth is proof that those dreams—both daring and haunting—are all coming true. David Ritz has collaborated on the autobiographies of, among others, Ray Charles, B.B. King, Willie Nelson, Buddy Guy, Etta James and Aretha Franklin. He co-wrote the song "Sexual Healing" with Marvin Gaye


Bewertungen lesen, schreiben und diskutieren...
mehr
Kundenbewertungen für "Livin' It"
Bewertung schreiben
Bewertungen werden nach Überprüfung freigeschaltet.
Weitere Artikel von Guy King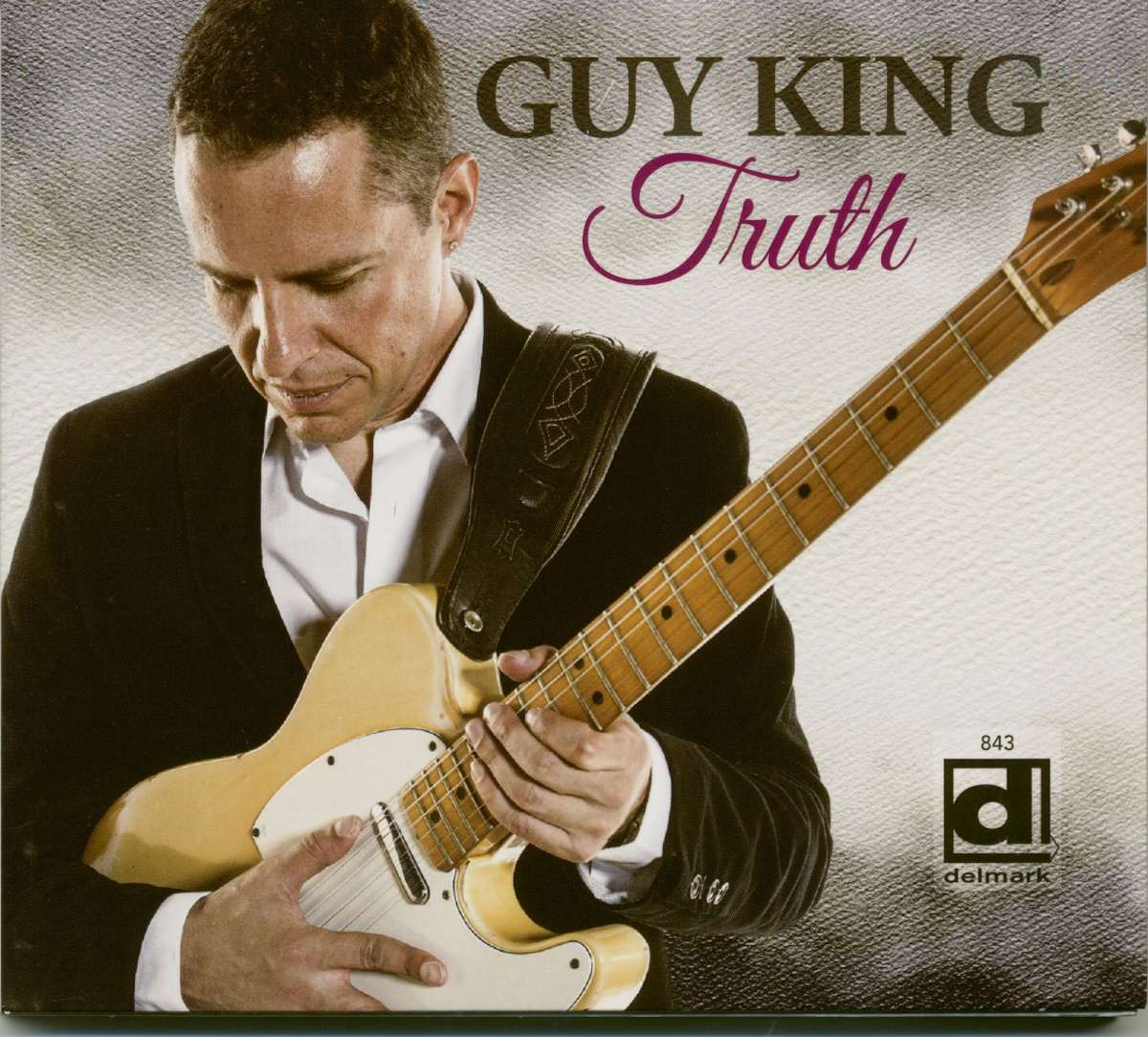 Guy King: Truth
Art-Nr.: CDDE843


nur noch 1 verfügbar
Sofort versandfertig, Lieferzeit** 1-3 Werktage