Der Artikel wurde erfolgreich hinzugefügt.
LARKS
Apollo Sessions (2-CD)
Benachrichtigen Sie mich, sobald der Artikel lieferbar ist.
inkl. MwSt. / zzgl. Versandkosten - Abhängig vom Lieferland kann die MwSt. an der Kasse variieren.
Artikel derzeit nicht verfügbar, Lieferfristen von bis zu 2-3 Wochen sind zu erwarten. (soweit verfügbar beim Lieferanten - kann schneller gehen, manchmal aber leider auch nicht)
Artikel-Nr.:

CDCOL8831

Gewicht in Kg.:

0.11
CD on COLLECTABLE RECORDS by LARKS - Apollo Sessions (2-CD)
mehr
LARKS: Apollo Sessions (2-CD)
CD on COLLECTABLE RECORDS by LARKS - Apollo Sessions (2-CD)
Artikeleigenschaften von

LARKS: Apollo Sessions (2-CD)
Interpret:

LARKS

Albumtitel:

Apollo Sessions (2-CD)

Genre

R&B, Soul

Artikelart

CD

EAN:

0090431883129

Gewicht in Kg:

0.11
Larks - Apollo Sessions (2-CD)

CD 1
01
My Reverie
LARKS
02
Little Side Car
LARKS
03
Eyesight To The Blind
LARKS
04
When I Leave These Prison Walls
LARKS
05
In My Lonely Room
LARKS
06
Tippin' In
LARKS
07
How Long Must I Wait
LARKS
08
I Ain't Fattening Frogs For Snakes
LARKS
09
Darlin'
LARKS
10
Hopefully Yours
LARKS
11
Lucy Brown
LARKS
12
For The Love Of You
LARKS
13
Margie
LARKS
14
Hold Me
LARKS
15
If You Were The Only Girl In The World
LARKS
16
Stolen Love
LARKS
17
Forget It
LARKS
18
Let's Say A Prayer
LARKS
19
If It's A Crime
LARKS
20
The World Is Waiting For The Sunshine
LARKS
21
My Lost Love
LARKS
22
What's The Matter
LARKS
23
Honey From The Bee
LARKS
24
Cigarettes, Coffee & Tears
LARKS
25
Ooh...It Feels So Good
LARKS
26
No Mama No
LARKS
27
Os Ca Luskio
LARKS
28
Hey Little Girl
LARKS
29
No Other Girl
LARKS
30
My Heart Cries For You
LARKS
31
It's Breaking My Heart
LARKS
32
I Don't Believe In Tomorrow
LARKS
33
Rockin' In The Rocket Room
LARKS
The Larks It's Unbelievable Weldon A. McDougal III did it all in the music business....
mehr
"LARKS"
The Larks
It's Unbelievable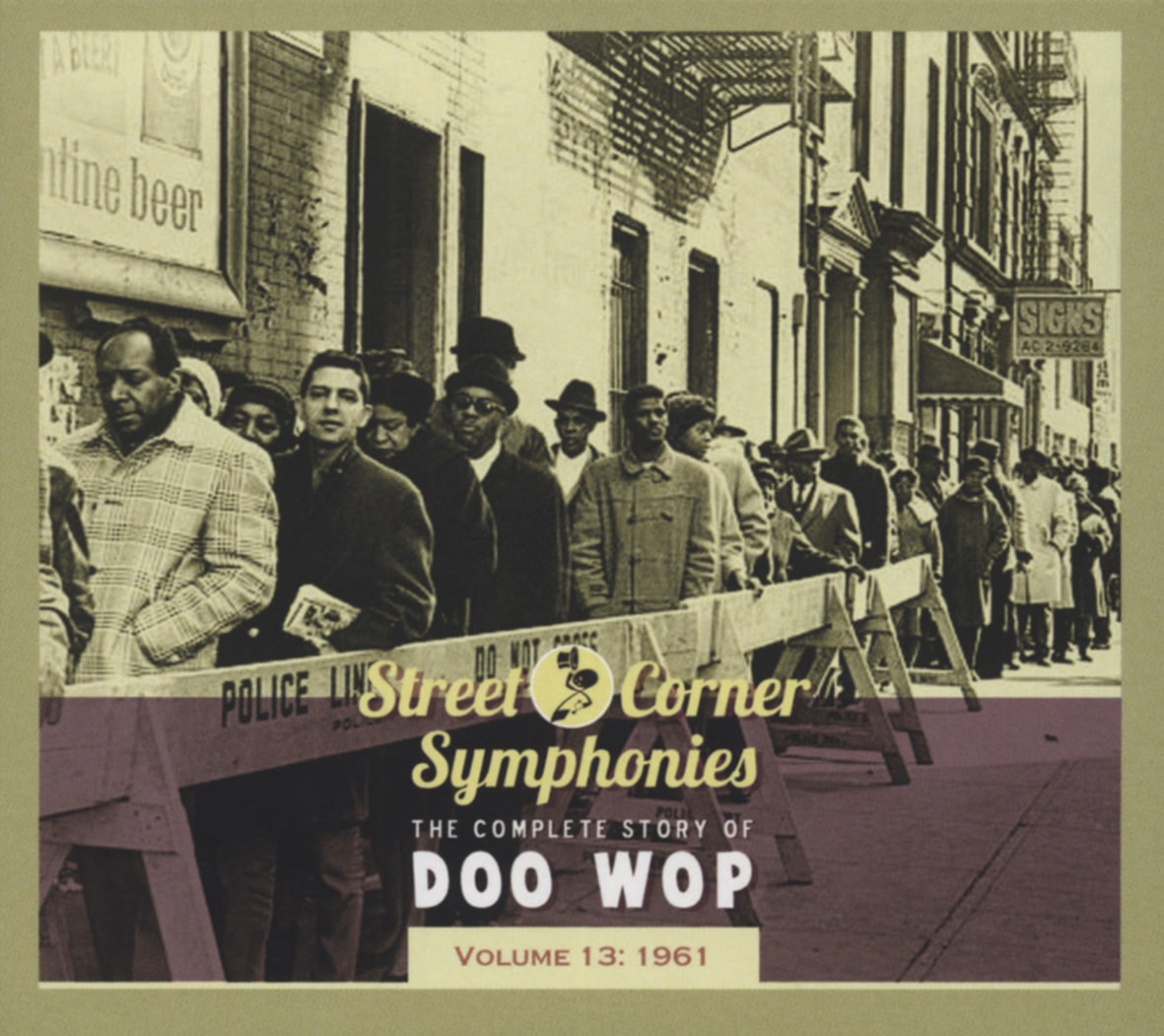 Weldon A. McDougal III did it all in the music business. The affable Philadelphian co-produced Barbara Mason's 1965 smash Yes, I'm Ready, worked as a Motown promo man for close to a decade (playing a crucial role in getting The Jackson 5 on Motown), and remained active in the industry right up to his October 21, 2010 death from pancreatic cancer. His story began with doo-wop.
Born October 28, 1936, Weldon was bitten by the vocal group bug at West Philadelphia High School. "It was a group called The Dreams, and another group called The Castelles, and both of the lead singers were my friends," said Weldon. "George Grant was in The Castelles, and George Tindley was in The Dreams. They used to get so much notoriety when we'd go to school- everybody was talking to them - that I wanted to sing with them. And they wouldn't let me sing with them. They said, 'Why don't you get your own group, man?' So that's what I did."
When McDougal got back home from a military stint in 1959, he reassembled his troops. "It took a year before I finally found the guys that were The Larks that we finally recorded," McDougal said. Unlike his pals in The Castelles and Dreams, big Weldon sang bass. His Larks, unrelated to the early '50s crew on Apollo that we encountered earlier in this series, were lead tenor Jackie Marshall, tenor Calvin Nichols, and baritone Earl Oxendine.
Philly's record industry had grown exponentially, thanks to local labels such as Cameo-Parkway, Swan, Chancellor, and Jamie/Guyden. Songwriter Jerry Ross and production partner Murray Wecht got in on the action too. "Murray and I were college friends," says Ross. "He went to Penn, I went to Temple, but we were still friends. We started to write together. I started the Sheryl label. I named it after my brother's first daughter Sheryl."
The delicate It's Unbelievable was The Larks' debut on Sheryl, a #69 pop entry during the spring of 1961 (I Can't Believe It was the flip). It was their only hit despite another pair of Sheryl singles, one led by McDougal's wife Cleopatra. The Larks had a pair of Guyden 45s, I Want Her To Love Me and Fabulous Cars And Diamond Rings, the latter co-penned by Weldon and picked up from the local Cross Fire logo. With Weldon's next wife Vivian up front, they transitioned into soul in 1968 with Rain and then the pumping Thom Bell-arranged Groovin' At The Go-Go on Capitol's Tower logo as The Four Larks. The latter was first out on the Harthon label, the province of Weldon and partners Johnny Stiles and Luther Randolph.
By then, McDougal's Motown promo duties took precedence. When he left Motown in the mid-'70s, he moved to Philly International in a similar promotional capacity.
Various Street Corner Symphonies 1961 Vol.13
Read more at: https://www.bear-family.com/various-street-corner-symphonies-1961-vol.13.html
Copyright © Bear Family Records
Bewertungen lesen, schreiben und diskutieren...
mehr
Kundenbewertungen für "Apollo Sessions (2-CD)"
Bewertung schreiben
Bewertungen werden nach Überprüfung freigeschaltet.