Der Artikel wurde erfolgreich hinzugefügt.
Leadbelly
Smithsonian Folkways Collection (5-CD-Box)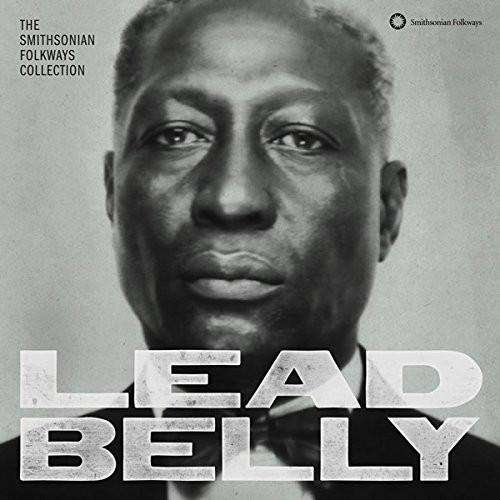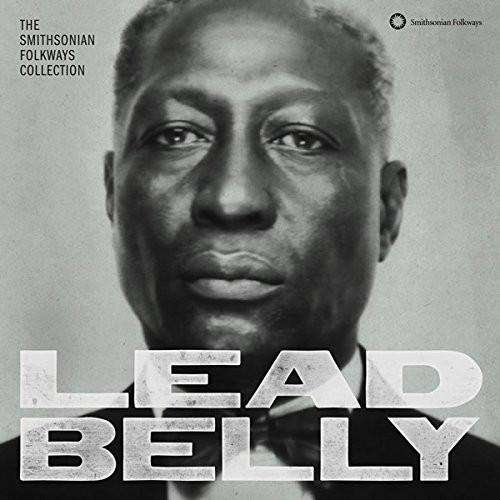 Benachrichtigen Sie mich, sobald der Artikel lieferbar ist.
inkl. MwSt. / zzgl. Versandkosten - Abhängig vom Lieferland kann die MwSt. an der Kasse variieren.
Artikel derzeit nicht verfügbar, Lieferfristen von bis zu 2-3 Wochen sind zu erwarten. (soweit verfügbar beim Lieferanten - kann schneller gehen, manchmal aber leider auch nicht)
Artikel-Nr.:

CDSF40201

Gewicht in Kg.:

1.64
(2015/Smithsonian) 108 tracks. Auch wenn man ihn als Sänger nicht kennt, seine Musik ist längst...
mehr
Leadbelly: Smithsonian Folkways Collection (5-CD-Box)
(2015/Smithsonian) 108 tracks.
Auch wenn man ihn als Sänger nicht kennt, seine Musik ist längst fester Bestandteil des amerikanischen Folkmusik-Erbes geworden und seine Songs unvergesslich. Nicht zuletzt weil sie von Musikgrößen aufgegriffen und gecovert wurden, so etwa von den
Beach Boys
,
Creedence Clearwater Revival
,
Van Morrison
,
Nirvana
,
Odetta
,
Little Richard
,
Pete Seeger
,
Frank Sinatra
und
Tom Waits
.
Der schön gestaltete Bildband mit 5 CDs enthält wunderbare Farbabbildungen, Schwarzweiß-Fotos und Abdrücke von Originalcovers und dokumentiert eine spannende Zeit zwischen Aufbruch und Vergangenheit - eine musikalische
Hommage
an einen großen Songschreiber.
Enthält 16 bisher unveröffentlichte Tracks.
Artikeleigenschaften von

Leadbelly: Smithsonian Folkways Collection (5-CD-Box)
Albumtitel:

Smithsonian Folkways Collection (5-CD-Box)

Genre

Blues

Artikelart

CD

EAN:

0093074020128

Gewicht in Kg:

1.64
Leadbelly - Smithsonian Folkways Collection (5-CD-Box)

CD 4
01
Wnyc- Folk Songs Of America- Lead Belly
Leadbelly
02
Wnyc- Folk Songs Of America- Lead Belly And The Oleander Quartet
Leadbelly
03
If It Wasn't for Dicky
Leadbelly
04
What's You Gonna Do When the World's on Fire (with Anne Graham)
Leadbelly
05
Rock Me (Hide Me in Thy Bosom) (with Anne Graham)
Leadbelly
06
Packin' Trunk Blues
Leadbelly
07
Leaving Blues
Leadbelly
08
How Come You Do Me Like You Do?
Leadbelly
09
One Dime Blues
Leadbelly
10
I'm Going to Buy You a Brand New Ford
Leadbelly
11
Jail-house Blues
Leadbelly
12
Shout On
Leadbelly
13
Come and Sit Down Beside Me
Leadbelly
14
Red River
Leadbelly
Lead Belly 5. The Midnight Special (& The Golden Gate Quartet) 6. Western Plain...
mehr
"Leadbelly"
Lead Belly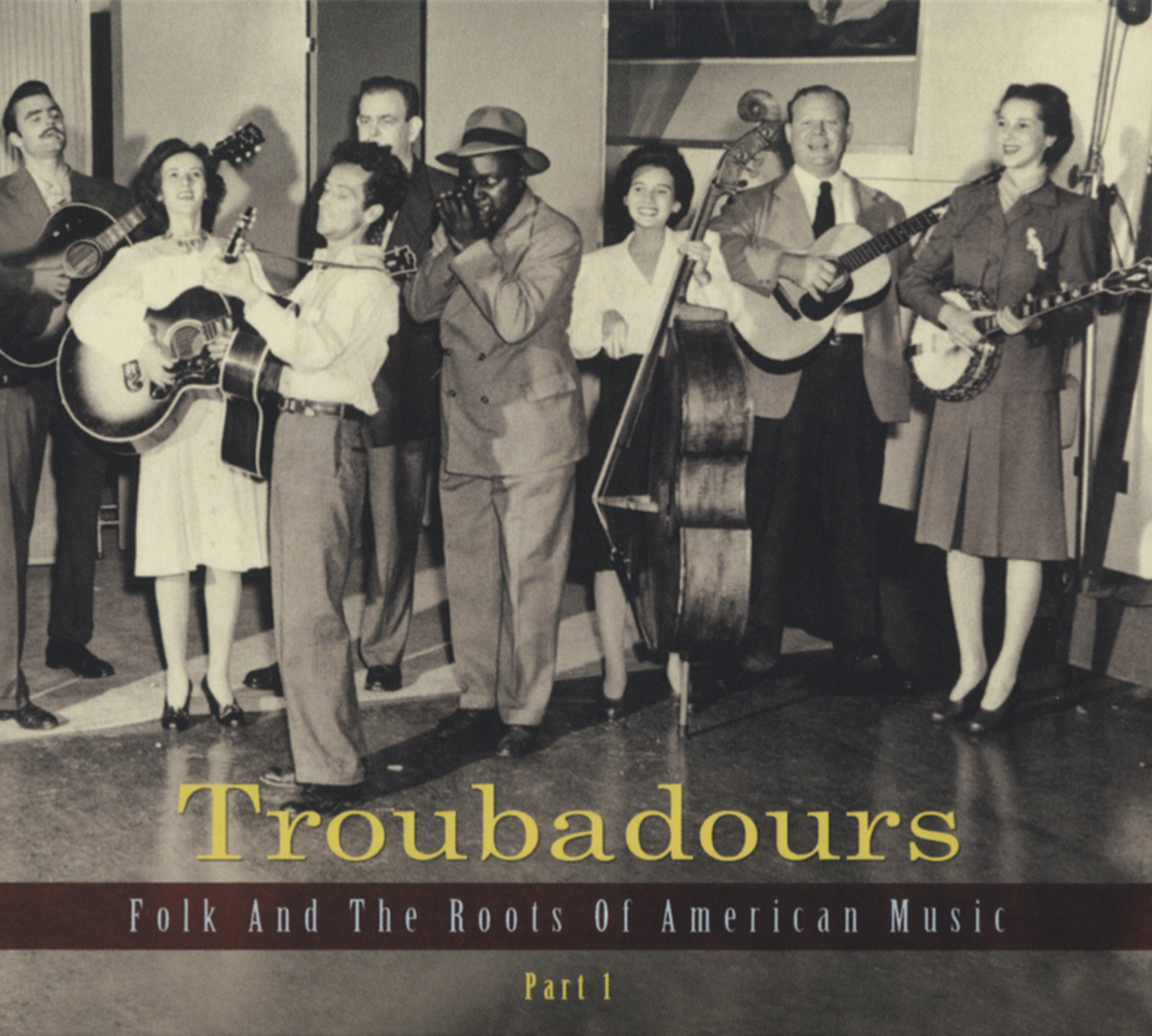 5. The Midnight Special (& The Golden Gate Quartet)
6. Western Plain (When I Was A Cowboy)
7. Rock Island Line
Der aus Louisiana stammende Sänger Huddie 'Lead Belly' Ledbetter war außerordentlich wichtig für das Revival der amerikanischen Folk-Musik und ihre bedeutendste Quelle von Songs. Selbst heute findet ein Großteil seines Repertoires noch starken Anklang: Goodnight Irene, Pick A Bale of Cotton, The Midnight Special, Rock Island Line, Cotton Fields und Take This Hammer. Wie zuvor A.P. Carter, verwandelte er fast in Vergessenheit geratenes Liedgut in dauerhafte Klassiker um.
Huddie William Ledbetter wurde am 20. oder 23. Januar 1888 oder 1889 in der Nähe von Mooringsport, Louisiana, geboren und wuchs zunächst in Bowie County im Bundesstaat Texas auf. Bereits in frühen Jahren bewies er erstaunliches musikalisches Talent und brachte sich selbst das Spielen der Ziehharmonika bei. Aus seinen jungen Jahren sind nur wenige Einzelheiten bekannt. Es mag sein, dass er bereits ab 1903 in Kneipen, Tanzschuppen und Bordellen in Shreveport Gitarre und Klavier gespielt hat. 1908 heiratete er Aletta Henderson. Die beiden ließen sich im Stadtteil Deep Ellum in Dallas nieder. Ledbetter tat sich mit Blind Lemon Jefferson, dem ersten männlichen Star des Blues, zusammen. Die 12-saitige Gitarre wurde zu seinem wichtigsten Instrument.
Vermutlich litt Ledbetter an einer manischen Depression; er neigte zu Gewaltausbrüchen. Kurz nachdem er im Jahre 1915 nach Harrison County, Texas, gezogen war, wurde er festgenommen. Entweder war er in einen Streit um eine Frau geraten, oder er hatte eine Frau angegriffen, die seine Annäherungsversuche abgelehnt hatte. Drei Tage nachdem er seine Strafe bei einer Chain Gang[i] im Harrison County angetreten hatte, konnte er fliehen. Unter falschem Namen zog er nach De Kalb, Texas. Dort tötete Ledbetter angeblich den Ehemann seiner Kusine im Streit um eine andere Frau. 1918 wurde er in das Sugarland-Gefängnis südwestlich von Houston eingeliefert. Dort erhielt er wahrscheinlich seinen Spitznamen 'Lead Belly'. Nach sieben Jahren wurde er begnadigt und entlassen. Berichten zufolge, hatte er ein Begnadigungsgesuch in Form eines Songs geschrieben. Nach dem persönlichen Vortrag bei Gouverneur Pat Morris Neff, ließ der ihn dann frei. 1930 wurde er in Mooringsport erneut festgenommen, weil er einen Weißen mit einem Messer tätlich angegriffen hatte. Nur knapp entkam er der Lynchjustiz durch einen aufgebrachten Mob. Er wurde zu sechs bis zehn Jahren Haft im Angola State Penitentiary verurteilt.
Der Gefängnisleiter L.A. Jones erlaubte 1933 John A. Lomax und dessen Sohn Alan, Work Songs der Gefangenen von Angola aufzunehmen. Vier Tage lang hörten sich Vater und Sohn männliche und weibliche Gefangene an und nahmen sie auf. Am fünften Tag unterhielt Ledbetter die Besucher. Die Folkloristen waren von seinem gewaltigen Repertoire und seinem kraftvollen Gitarrenstil immens beeindruckt. Als John Lomax 1934 nach Angola zurückkehren wollte, fragte er namentlich nach 'Lead Belly'. John und Alan Lomax trafen kurz vor dessen Entlassung auf Bewährung ein.
Ledbetter wurde am 1. August entlassen und zog nach Shreveport. Er bat John Lomax, ihn bei der Jobsuche zu unterstützen. Lomax engagierte ihn als Fahrer für den kommenden Field Trip[ii]. Während seines Besuchs der Cummins Prison Farm in Gould, Texas, nahm Lomax eine Gruppe von Insassen auf, die The Rock Island Line sangen. Ledbetter besaß eine schnelle Auffassungsgabe, lernte den Song und fügte ihn seinem umfangreichen Repertoire hinzu. Später in diesem Jahr gab er im Zusammenhang mit einer Lesung von Lomax ein Konzert im Bryn Mawr College in Pennsylvania. Am Neujahrstag 1935 brachte Lomax Ledbetter nach New York City. Dessen schlechter Ruf sicherte ihm die Aufmerksamkeit der Presse. Es folgten erste kommerzielle Aufnahmen für ARC, die sich jedoch schlecht verkauften. Im darauf folgenden Monat wurde Ledbetter ausführlich von Lomax für dessen Buch 'Negro Folk Songs As Sung By Lead Belly' interviewt.
Read more...
---
[i] Strafgefangene, die aneinander gekettet beim Straßenbau oder der Feldarbeit eingesetzt wurden.
Bewertungen lesen, schreiben und diskutieren...
mehr
Kundenbewertungen für "Smithsonian Folkways Collection (5-CD-Box)"
Bewertung schreiben
Bewertungen werden nach Überprüfung freigeschaltet.
Weitere Artikel von Leadbelly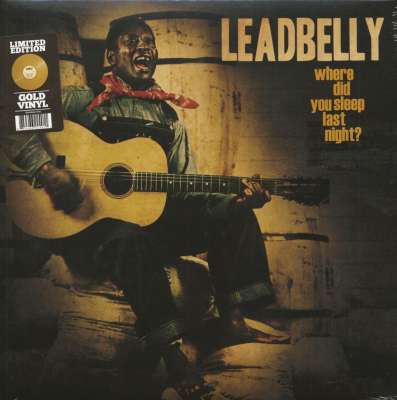 Leadbelly: Where Did You Sleep Last Night? (LP, Colored...
Art-Nr.: LPCLO2249


nur noch 1 verfügbar
Sofort versandfertig, Lieferzeit** 1-3 Werktage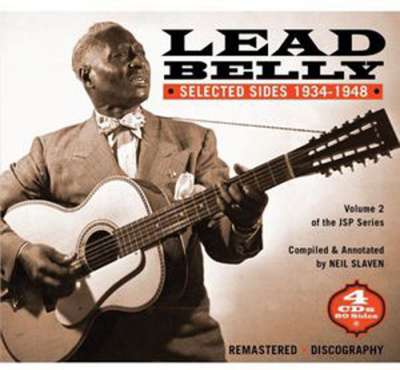 Leadbelly: Selected Sides 1934-48.
Art-Nr.: CDJSP77176


Artikel muss bestellt werden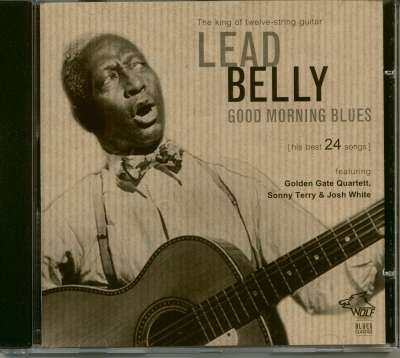 Leadbelly: Good Moring Blues (CD)
Art-Nr.: CDBOB12


Artikel muss bestellt werden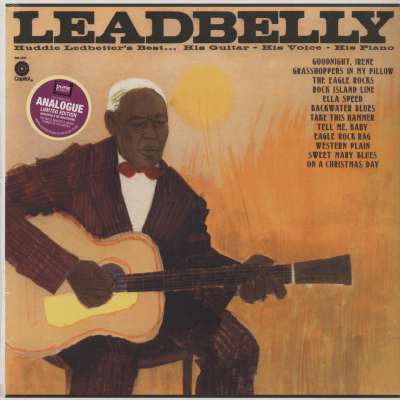 Leadbelly: Huddie Ledbetter's Best.. His Guitar - His...
Art-Nr.: LPSM1821


Artikel muss bestellt werden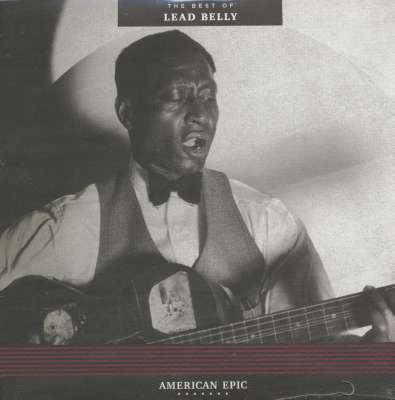 Leadbelly: The Best Of Lead Belly - American Epic Series...
Art-Nr.: LPTMR461


Artikel muss bestellt werden