Wer war/ist

Lou Rawls

? - CDs, Vinyl LPs, DVD und mehr
Lou Rawls
Lou Rawls Biographie
Der Gospel-, Blues-, Soul-, Pop- und Jazz-Sänger Lou Rawls wurde am 1. Dezember 1933 in der Southside von Chicago, Illinois, geboren. Der mit drei Grammy-Awards ausgezeichnete Sänger mit seiner weichen und geschmeidigen Samtstimme war in verschiedenen Musikrichtungen zu Hause. Er nahm etwa 75 Alben unter seinem eigenen Namen auf und verkaufte fast 50 Millionen Platten. Rawls verstarb am 6. Januar 2006.
Seit seiner Kindheit war er ein Freund des zukünftigen Starsängers Sam Cooke. Beide begannen im Kirchenchor zu singen. Rawls' professionelle Gesangskarriere begann als Mitglied der Chosen Gospel Singers in Los Angeles, wo er 1953 wieder mit seinem alten Schulfreund Sam Cooke zusammenarbeitete. Beide wurden Mitglieder der Pilgrim Travellers.
1958 wurde Lou Rawls bei einem Autounfall schwer verletzt, der sein Leben grundlegend veränderte. 1959 trennten sich die Pilgrim Travellers, und Rawls begann eine Solokarriere, die sich von seinen Gospelwurzeln löste und weltliche Musik aufnahm. Seine ersten 45er wurden auf dem winzigen Candix-Label veröffentlicht. Der Produzent Nick Venet hörte ihn in einem Coffeeshop in West Hollywood singen und produzierte sein erstes Album ('Stormy Monday' mit Les McCann), das später in 1962 veröffentlicht wurde.
In den 1960er und 1970er Jahren wurde Rawls zu einem bekannten, beliebten R&B- und Popsänger. 1966 nahm er 'Lou Rawls Live!' vor einem ethusiastischen Publikum in einem Aufnahmestudio auf. Die 45 Dead End Streetbrachte ihm 1967 einen Grammy ein, das 1971 erschienene Album 'A Natural Man' war gut für einen zweiten Grammy. 1976 verzeichnete Rawls seinen größten Chart-Erfolg mit You'll Never Find (Another Love Like Mine),einer disco-gefärbten Ballade. Es folgten weitere erfolgreiche 45er Jahre, und 1977 erhielt er seine dritte Grammy-Auszeichnung für 'Unverwechselbar Lou', ein mit Platin ausgezeichnetes Album.
Seit den 1970er Jahren arbeitete Lou Rawls auch im Fernsehen und trat später in mehr als zwanzig Filmen auf. Seit den 90er Jahren konzentrierte er sich auf Blues und Jazz mit Alben wie 'Portrait Of The Blues', nachdem er bei dem berühmten Blue Note Label unterschrieben hatte. Im Jahr 2004 wurde bei Rawls Krebs diagnostiziert. Er starb am 6. Januar 2006 in Los Angeles, Kalifornien.
Für die Filterung wurden keine Ergebnisse gefunden!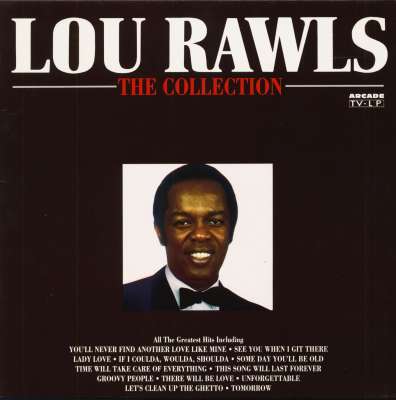 Lou Rawls: The Collection (LP)
Art-Nr.: LP01425021


Sofort versandfertig, Lieferzeit** 1-3 Werktage
(Arcade) 16 Tracks - 1980s Funky Soul!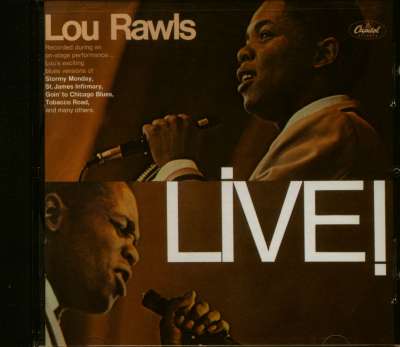 Lou Rawls: Live (CD)
Art-Nr.: CD47755323


Artikel muss bestellt werden
(Capitol) 10 tracks Dieses Juwel aus dem Jahr 1966 wurde im Studio vor geladenem Publikum aufgenommen. Lou Rawls hat eine hervorragende Stimme, die nur von Herb Ellis, Tommy Strode, Jimmy Bond und Earl Palmer unterstützt wird. Seine...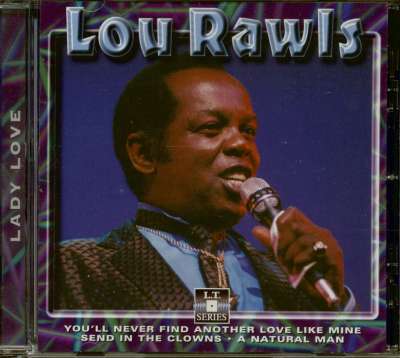 Lou Rawls: Lady Love (CD)
Art-Nr.: CDLT5065


Sofort versandfertig, Lieferzeit** 1-3 Werktage
(Digimode) 13 tracks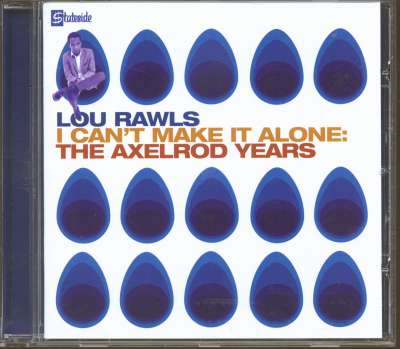 Lou Rawls: I Can't Make It Alone - The Axelrod Years (CD)
Art-Nr.: CD8640802


Dieser Artikel ist gestrichen und kann nicht mehr bestellt werden!
(EMI) 25 Titel 1967-70 mit 12-seitigem Booklet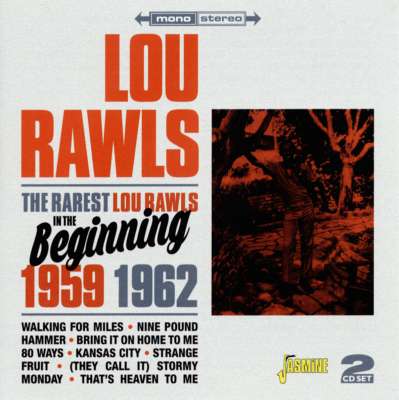 Lou Rawls: The Rarest Lou Rawls In The Beginning 1959,...
Art-Nr.: CDJAS802


Sofort versandfertig, Lieferzeit** 1-3 Werktage
(2014/Jasmine) 46 tracks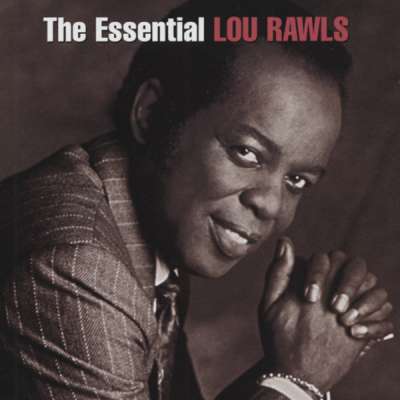 Lou Rawls: The Essential (2-CD)
Art-Nr.: CDSNY17475


Artikel muss bestellt werden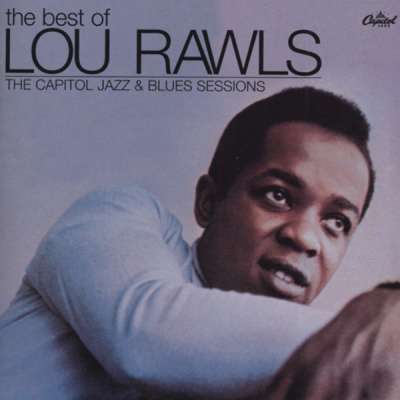 Lou Rawls: Capitol Jazz & Blues Sessions ...plus
Art-Nr.: CD3569442


Artikel muss bestellt werden
(2005/BLUE NOTE) 20 tracks - A Collection of 17 of the greatest performances from Lou Rawls's years with Capital Records (1962-70), plus a newly-discovered three-song session by Lou recorded in 193 with the Curtis Amy sextet.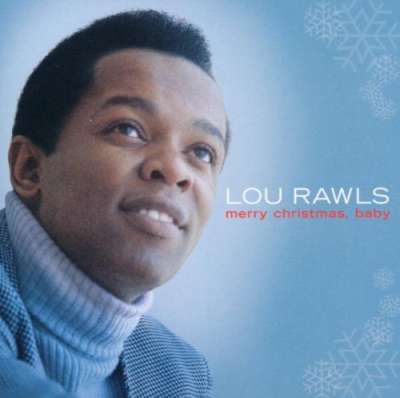 Lou Rawls: Merry Christmas Baby
Art-Nr.: CDCAP63026


Artikel muss bestellt werden
(2006/CAPITOL) 20 tracks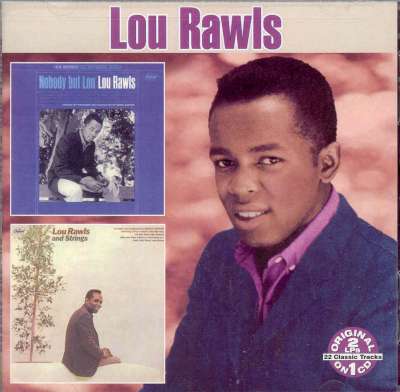 Lou Rawls: Nobody But Lou - Lou Rawls & Strings
Art-Nr.: CDCOL2847


Artikel muss bestellt werden
CD on COLLECTABLE RECORDS by Lou Rawls - Nobody But Lou - Lou Rawls & Strings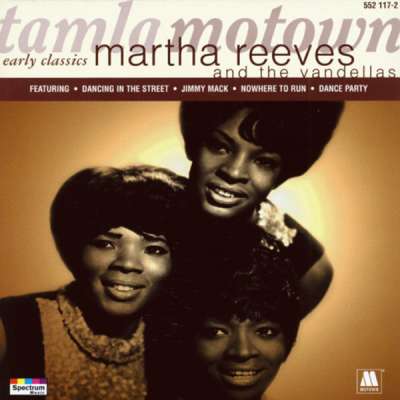 Lou Rawls: Brotherman! L. Rawls Sings The Hits
Art-Nr.: CDP493995


Artikel muss bestellt werden
CD on EMI RECORDS by Lou Rawls - Brotherman! L. Rawls Sings The Hits