Wer war/ist

Quincy Jones

? - CDs, Vinyl LPs, DVD und mehr
Quincy Jones

Quincy Jones ist Komponistin, Künstlerin, Arrangeurin, Dirigentin, Multi-Instrumentalistin, Leiterin einer Plattenfirma, Gründerin eines Magazins und Produzentin von Tonträgern, Filmen und Fernsehen. Als Meistererfinder musikalischer Hybriden hat er Pop, Rhythm & Blues, Soul, Hip-Hop, Jazz, klassische, afrikanische und brasilianische Musik in viele schillernde Fusionen in jedem Medium, einschließlich Schallplatten, Live-Performances, Filme und Fernsehen gemischt.

Jones' kreative Magie erstreckt sich über sieben Jahrzehnte, beginnend mit der Musik der Post-Swing Ära, und beeinflusst auch heute noch die Hochtechnologie.

Quincy Jones wurde am 14. März 1933 auf der Südseite von Chicago geboren und wuchs in Seattle auf. Er begann mit dem Trompetenspiel unter der Leitung von Clark Terry und setzte sein Musikstudium am renommierten Schillinger House (heute Berklee College of Music) in Boston fort. Er blieb dort, bis er im Alter von nur 20 Jahren die Chance erhielt, mit Lionel Hamptons Band als Trompeter, Arrangeur und Pianist zu touren. Mitte der 50er Jahre arrangierte und nahm er für Musikgrößen wie Sarah Vaughan, Ray Charles, Count Basie, Duke Ellington, Big Maybelle, Dinah Washington, Cannonball Adderley und LaVern Baker auf.

1957 erweiterte Jones seine musikalische Ausbildung bei Nadia Boulanger, der legendären Pariser Tutorin, die auch amerikanische Komponisten wie Leonard Bernstein und Aaron Copeland unterrichtete. Um sein Studium zu subventionieren, nahm er einen Job bei Barclay Disques, dem französischen Händler von Mercury, an und nahm viele europäische Künstler auf, darunter Charles Aznavour, Jacques Brel und Henri Salvador, sowie amerikanische Künstler wie Sarah Vaughan, Billy Eckstine und Andy Williams.

1961 wurde Jones Vice President von Mercury Records und war der erste hochrangige schwarze Manager einer etablierten großen Plattenfirma. Gegen Ende seiner Zusammenarbeit mit dem Label wandte sich Quincy einem anderen Sektor der Branche zu, der für Schwarze verschlossen war - der Welt der Filmmusik. Als erster schwarzer Komponist, der in den 60er Jahren vom Hollywood-Establishment umarmt wurde, trug er dazu bei, die Filmmusik mit Jazz und Soul aufzufrischen. Er spielte die Musik für Sidney Lumets "The Pawnbroker" im Jahr 1963, die sich als die erste seiner fast 40 großen Filmmusiken herausstellen sollte. Außerdem war Jones der erste beliebte Dirigent-Arrangeur, der mit einem Fender-Bass aufnahm, und sein Thema aus der erfolgreichen TV-Serie'Ironside' war der erste Synthesizer-basierte Pop-Themen-Song.

1985 koproduzierte Jones Steven Spielbergs Adaption von Alice Walkers "The Color Purple", die elf Oscar-Nominierungen erhielt und sein Debüt als Filmproduzent feierte. Er ist auch mit der Einführung von Whoopi Goldberg und Oprah Winfrey zu Filmpublikum durch diesen großen Film gutgeschrieben.

Viele weitere Meilensteine und legendäre Produktionen sind aus seiner Kreativität über die Jahrzehnte bis heute hervorgegangen und Quincy Jones ist immer noch aktiv. Eine Legende!
Für die Filterung wurden keine Ergebnisse gefunden!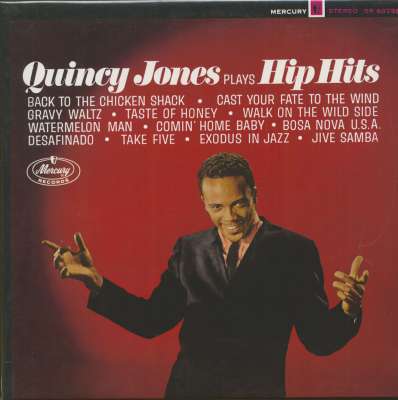 Quincy Jones: Quincy Jones Plays Hip Hits (LP, 180g Vinyl)
Art-Nr.: LPSR60799


Artikel muss bestellt werden
(2000/Speaker's Corner) 12 tracks - Re-issue of the original 1963 'Mercury' album. Stereo, remastered and on 180g vinyl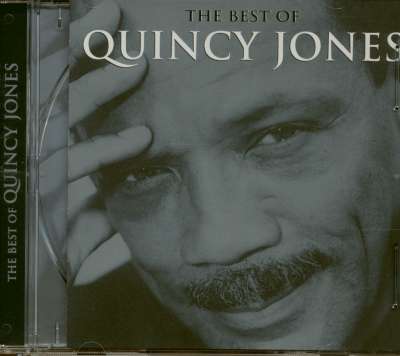 Quincy Jones: The Best Of Quincy Jones (CD)
Art-Nr.: CD554470


Dieser Artikel ist gestrichen und kann nicht mehr bestellt werden!
(Spectrum) 16 tracks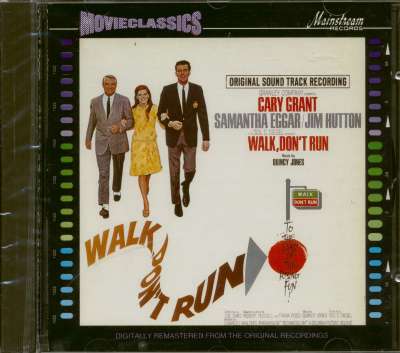 Quincy Jones: Walk Don't Run - Soundtrack (CD)
Art-Nr.: CDMD605


Sofort versandfertig, Lieferzeit** 1-3 Werktage
(1991/Mainstream Direct) 17 tracks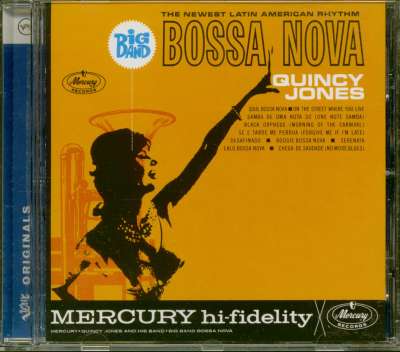 Quincy Jones: Big Band Bossa Nova (CD)
Art-Nr.: CD884039


Sofort versandfertig, Lieferzeit** 1-3 Werktage
(2005/VERVE) 11 tracks 1962

Quincy Jones: Swinging The Big Band (CD)
Art-Nr.: CD417911


Artikel muss bestellt werden
(2006/UNIVERSAL) 18 tracks Verve 1959-64 digitally remastered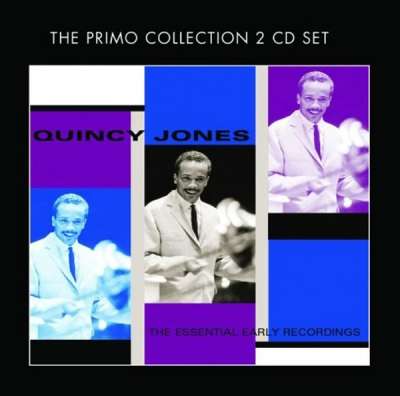 Quincy Jones: Essential Early Recordings (2-CD)
Art-Nr.: CDPRIMO6143


Artikel muss bestellt werden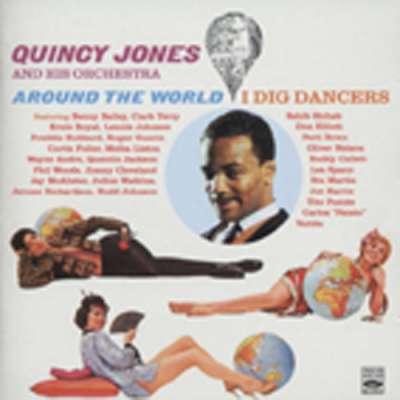 Quincy Jones: Around The World - I Dig Dancers...plus
Art-Nr.: CDFSR689


Sofort versandfertig, Lieferzeit** 1-3 Werktage
(2012/FS) 24 tracks 1960/61 New York & Paris with 16 p. booklet.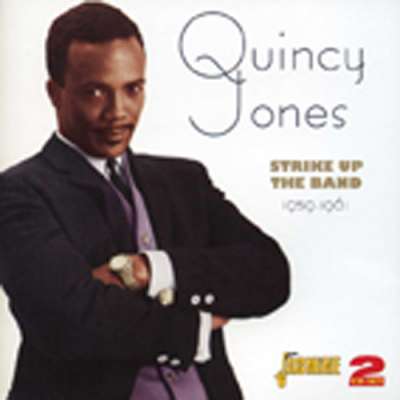 Quincy Jones: Strike Up The Band 1959-1961 (2-CD)
Art-Nr.: CDJAS696


Artikel muss bestellt werden