Der Artikel wurde erfolgreich hinzugefügt.
15,96 € *
19,95 € *
(20% gespart)
inkl. MwSt. zzgl. Versandkosten
Sofort versandfertig, Lieferzeit** 1-3 Werktage
Artikel-Nr.:

LP6785481

Gewicht in Kg.:

0.3
(Vinyl Lovers) 20 Titel - limitierte Auflage auf farbigem Vinyl Diese Veröffentlichung...
mehr
Julie London: The Hits (LP, 180g Vinyl)
(Vinyl Lovers) 20 Titel - limitierte Auflage auf farbigem Vinyl

Diese Veröffentlichung präsentiert einige der größten Hits von Julie London aus den Jahren 1955-1962. Darunter sind einige ihrer bekanntesten I-Songs, wie Cry Me a River" (Nr. 9 in den USA & Nr. 22 in den UK-Charts) und Desafinado" (Nr. 110 in den US-Charts). Dieses Set enthält auch Londons einzige existierende Lesung von Cole Porters'Night and Day', die 1962 auf einer vergriffenen italienischen Compilation mit dem Titel To Her Fans (Liberty LBY 1062-Q) erschien und seitdem nicht mehr gehört wurde! Eine der sinnlichsten Sängerinnen in der Geschichte des Jazz, Julie Londons (26. September 1926 - 28. Oktober 2000) riskierte Albumcover waren ebenso Teil ihrer Legende wie ihre schwülen und heiseren Vocals.

Am Anfang habe ich mich nie als Sängerin bezeichnet", sagte sie 1972 zu Jim Bawden. Ich sage Stylist. Weil ich ehrlich gesagt nicht die größte Stimme habe, ist es die Art, wie ich mich präsentiere. Aber um Ihre Frage zu beantworten, es war nichts Romantisches dabei. Im Royal York oder einem anderen Hotel, in dem ich war, blieb ich den größten Teil des Tages in meinem Hotelzimmer und konnte tagsüber nie schlafen. Dann wurde ich durch die hinteren Gänge und die schmierige Küche ins Zimmer begleitet und wartete in einiger Angst, bis der Vorhang meine Anwesenheit enthüllte. Ich würde so eng wie möglich ins Mikro singen. Und nach 70 Minuten ging ich zurück ins Hotelzimmer und wartete eine Stunde oder so und machte es noch einmal.



Video von Julie London - The Hits (LP, 180g Vinyl)
Artikeleigenschaften von

Julie London: The Hits (LP, 180g Vinyl)
Albumtitel:

The Hits (LP, 180g Vinyl)

Genre

Jazz

Geschwindigkeit

33 U/min

Plattengröße

LP (12 Inch)

Record Grading

Mint (M)

Sleeve Grading

Mint (M)

Edition 2

Limited Edition

Artikelart

LP

EAN:

8436544170824

Gewicht in Kg:

0.3
London, Julie - The Hits (LP, 180g Vinyl)

LP 1
01
Cry Me A River
02
I'll Cry Tomorrow
03
Lonely Girl
04
September In The Rain
05
Meaning Of The Blues
06
It Had To be You
07
It's Easy
08
Blue Moon
09
My Strange Affair
10
Something I Dreamed Last Night
11
Makin' Whopee
12
It's A Blue World
13
In The Wee Small Hours Of The Morning
14
Time For Lovers
15
Send For Me
16
My Darling, My Darling
17
My Love, My Love
18
Desafinado
19
You're Blase
20
Night And Day
Julie London Julie London is the exception to the old maxim that beauty is only skin-deep....
mehr
"Julie London"
Julie London
Julie London is the exception to the old maxim that beauty is only skin-deep. Equally matched with her statuesque grace is her warm sultry voice. In her teenage years she received some singing engagements in her home state of California, but it was Hollywood that was attracted by her beauty. She was cast in several low-budget films, usually in secondary roles. The movies, it appeared, would be her stepping stone to fame along with her marriage at the age of 19 in 1945 to radio actor Jack Webb, many years her senior. Jack Webb was ambitious and eager to advance both their careers and certainly achieved success for himself with the well remembered TV series Dragnet and the later Pete Kelly's Blues in which he both starred and directed. Meanwhile Julie's career had improved only slightly - she at least appeared in films with stars like Edward G. Robinson and Van Heflin.
The marriage to Jack Webb ended in 1953, but Julie was then on the brink of a new career. Under the guidance of composer, pianist and vocal coach Bobby Troup, whom Julie married in 1957, her artistry as a singer was developed. Bobby Troup, (author of the Nat King Cole hit Get Your Kicks on Route 66 as well as one of the great novelty standards Daddy - among the titles in this showcase) recognised the appeal of Julie's husky vocal quality. He launched her new career in 1955 with the simple, intimate accompaniment of Barney Kessel's guitar and Ray Leatherwood's bass in what has become the definitive version of Cry Me A River. And with her emergence as a singing star, Julie's acting career blossomed anew - both in movies and on television where, among other productions, she appeared in the long-running Emergency series. In spite of the rock and roll boom, the 1950's and 60's saw some of the finest quality recordings by the all-time great stars like Frank Sinatra, Ella Fitzgerald, Peggy Lee, Nat King Cole and Julie London.
It was the album age - the proliferation of the LP, and Julie was very much an LP artist. Her output of some two albums a year gave us a memorable selection of extremely good and varied fare. Julie is her Name, Sophisticated Lady, Your Number Please, Julie - At Home are all highly prized by collectors. On this release we present twenty of the most popular tracks from the versatile and beautiful Julie London.


Bewertungen lesen, schreiben und diskutieren...
mehr
Kundenbewertungen für "The Hits (LP, 180g Vinyl)"
Bewertung schreiben
Bewertungen werden nach Überprüfung freigeschaltet.
Weitere Artikel von Julie London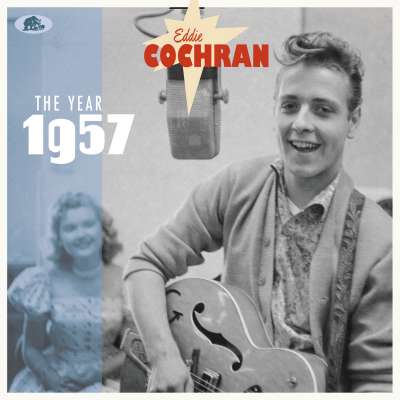 Eddie Cochran: The Year 1957 (2-LP, 10inch)
Art-Nr.: BAF214005


Sofort versandfertig, Lieferzeit** 1-3 Werktage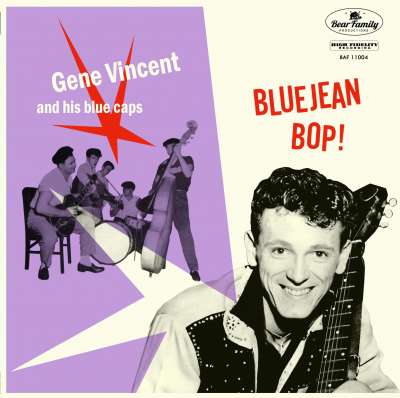 Gene Vincent: Bluejean Bop! (LP, 10inch, Ltd.)
Art-Nr.: BAF11004


Sofort versandfertig, Lieferzeit** 1-3 Werktage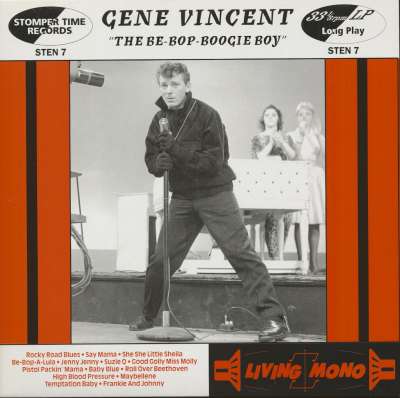 Gene Vincent: Be Bop Boogie Boy (LP, 10inch)
Art-Nr.: LPSTEN7


Sofort versandfertig, Lieferzeit** 1-3 Werktage