Der Artikel wurde erfolgreich hinzugefügt.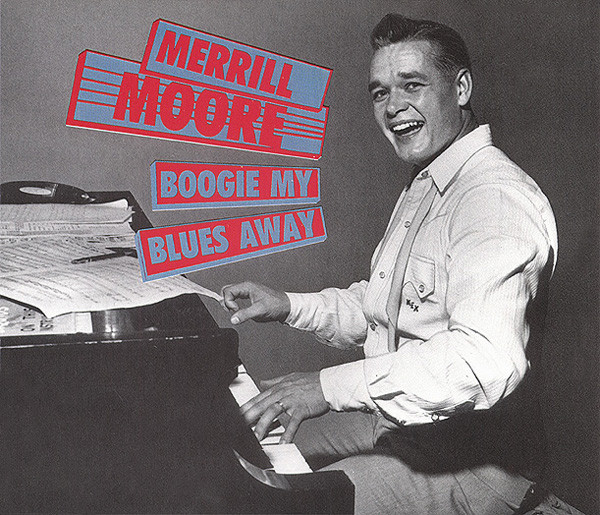 19,95 € *
29,95 € *
(33,39% gespart)
inkl. MwSt. / zzgl. Versandkosten - Abhängig vom Lieferland kann die MwSt. an der Kasse variieren.
Sofort versandfertig, Lieferzeit** 1-3 Werktage
Artikel-Nr.:

BCD15505

Gewicht in Kg.:

0.21
2-CD Album mit 20-seitigem Booklet, 45 Einzeltitel. Spieldauer ca. 112 Minuten. In den späten...
mehr
Merrill Moore: Boogie My Blues Away (2-CD)
2-CD Album mit 20-seitigem Booklet, 45 Einzeltitel. Spieldauer ca. 112 Minuten.
In den späten Sechzigerjahren entdeckten Rock'n' Roll-Fans den Zauber von
Merrill Moore
. Er war ein Boogie-Woogie-Pianist, der in den Hillbilly-Bars von Süd-Kalifornien herumhing und Musik aufnahm, die aber irgendwie in keine Kategorie passte. Teils Boogie Woogie, teils Country, dann
Western
Swing oder Pop. In erster Linie war es die Musik des Merrill Moore!
Das Doppel-CD-Album enthält Merrill Moore's Einspielungen für Capitol (1952-1958), insgesamt 44 Aufnahmen, darunter
House Of Blue Lights, Big Bug Boogie, Red Light, Flyright Boogie, Rock Rockola
und
Barrell House Bessie
, viele davon zuvor unveröffentlicht. Zu den Studiobesetzungen zählen u.a.
die
Cream
of the west coasters wie
Jimmy Bryant
,
Speedy West
und
Roy Lanham
, die Merrill Moore bei der Umsetzung seiner Aufnahmen überstützen.
Artikeleigenschaften von

Merrill Moore: Boogie My Blues Away (2-CD)
Albumtitel:

Boogie My Blues Away (2-CD)

Genre

Rock'n'Roll

Preiscode

BH

Artikelart

CD

EAN:

4000127155054

Gewicht in Kg:

0.21
Merrill Moore Red Light When hailed as a rock 'n' roll pioneer, Merrill Moore was usually...
mehr
"Merrill Moore"
Merrill Moore
Red Light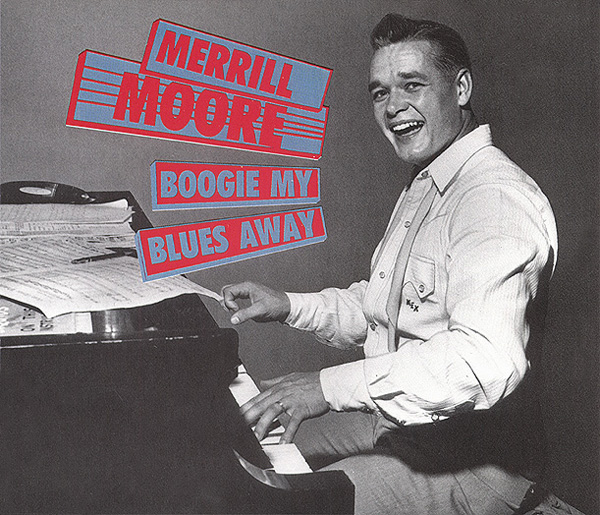 When hailed as a rock 'n' roll pioneer, Merrill Moore was usually too polite to say that he really didn't care for rock 'n' roll at all. Born on September 25 (or 26th, per his application for Social Security), 1923, in Algona, Iowa, Moore began playing piano on the family farm. Aged 12, he was the pianist for the Cooper Family Gospel Quartet. In 1941, he became a professional musician, joining the Chuck Hall Band on a tour of Midwestern ballrooms. After service in World War II, Moore and his wife, whom he'd met in the gospel quartet, made their way to California. By 1948, they'd settled in San Diego, and he was playing the oceanfront bars. Following an impromptu performance at a musicians' party, Moore was offered a seven-year contract by a local kingpin, Jimmy Kennedy, who brought him to the attention of Capitol Records' A&R man Ken Nelson. After coming to San Diego to catch the band, Nelson offered a contract. Moore played sophisticated boogie woogie and blues, rooted in the jazz and western swing he loved. His favorite artist was Freddie Slack, and his goal was to re-create the big band sound with a small group. The problem was that Moore couldn't tour to support his records because he was locked into Kennedy's clubs. As a result, the records only sold locally. Nelson remained a fan and used Moore on sessions by Skeets McDonald, Sonny James, Wanda Jackson, Faron Young, Merle Travis, and others.
Red Light was Merrill Moore's second single, and it was a loose aggregation of blues clichés that made up in panache what it lacked in originality. The listed composers on the record were two Tin Pan Alley veterans, Harold Adamson and Jimmy McHugh, but Capitol got it wrong. The song was written and originally recorded in 1946 by jazz bassist Red Callender and his drummer, Lucky Enois. Moore probably didn't hear Callender's record but had most assuredly heard Roy Milton's 1946 recording for Milton's own label. While most white singers churned out excessively mannered and milder versions of R&B songs, Moore's Red Light was more amped up than Callender's original and even gave Milton a run for his money. 'Billboard' liked Moore's record, saying "novelty could pull dee-jay spins." Alas not. Moore recorded for Capitol until 1958, but never left the clubs of San Diego.
And then, some ten years later, he became a legend in a country he'd never thought about. Max Needham, a columnist in Britain's 'Record Mirror,'began a quixotic one-man quest to popularize Merrill Moore. In 1967, he persuaded British Ember Records to license an album of Moore's Capitol recordings, grandiloquently titled 'Belly Full Of Blue-Thunder.' Needham's liner notes made up in hyperbole what they lacked in knowledge. Moore was tracked down and recorded an album for B&C Records (where Needham worked) in 1969. He eventually went to England in 1970. "I was shocked by all the people swarming about me, saying I was some kind of rockabilly pioneer," he said. "First of all, I didn't know what rockabilly was." Still in San Diego, Moore died on June 14, 2000 (or June 15 per his Social Security file). (For all of Merrill Moore's Capitol recordings, see Bear Family's 2-CD set, 'Boogie My Blues Away', BCD 15505).
Merrill Moore Boogie My Blues Away (2-CD)
Read more at: https://www.bear-family.de/moore-merrill-boogie-my-blues-away-2-cd.html
Copyright © Bear Family Records
Bewertungen lesen, schreiben und diskutieren...
mehr
Kundenbewertungen für "Boogie My Blues Away (2-CD)"
Von:
Honky Tonk Helmut
Am:
18.05.2017
Rockin' the 88s!
I'm really not so familiar with Piano stuff as I normally prefer the guitar players but this fantastic double-CD really has knocked me out! A friend of mine recommended it to me and I've bought it and it hit me like an atomic bomb! What a fantastic singer and piano player this dude was! Backed up by the likes of Jimmy Bryant and Jimmy West - a real winner! Thanks for turning my head on this, Frankie!
Bewertung schreiben
Bewertungen werden nach Überprüfung freigeschaltet.
Weitere Artikel von Merrill Moore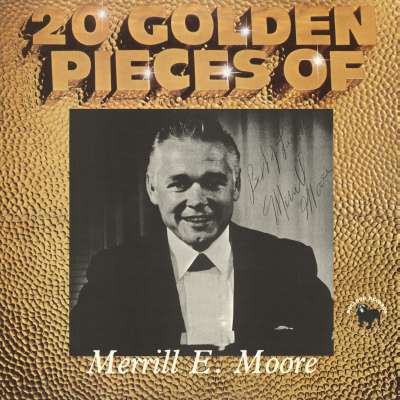 Merrill E. Moore: 20 Golden Pieces
Art-Nr.: LPBDL2011


Sofort versandfertig, Lieferzeit** 1-3 Werktage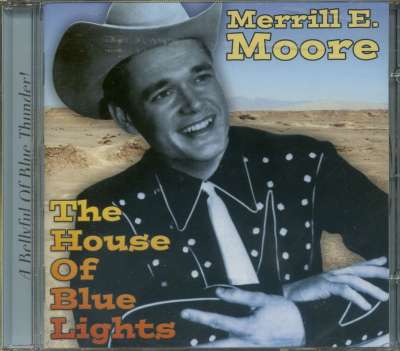 Merrill Moore: The House of Blue Lights (CD)
Art-Nr.: CDACM4051


Sofort versandfertig, Lieferzeit** 1-3 Werktage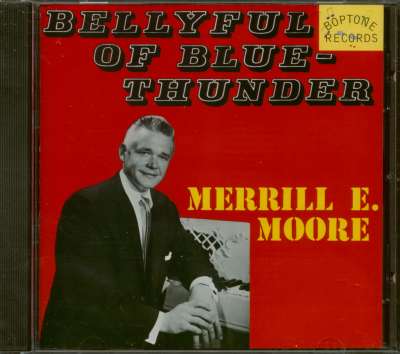 Merrill Moore: Bellyful Of Blue Thunder (CD)
Art-Nr.: CD925052


Artikel muss bestellt werden