Der Artikel wurde erfolgreich hinzugefügt.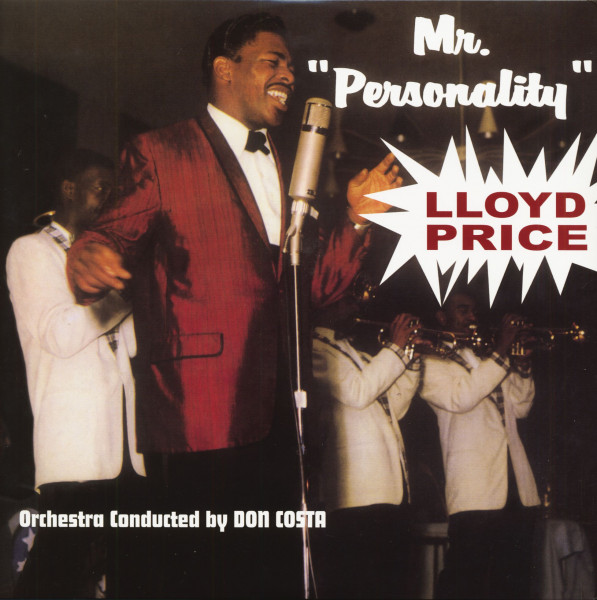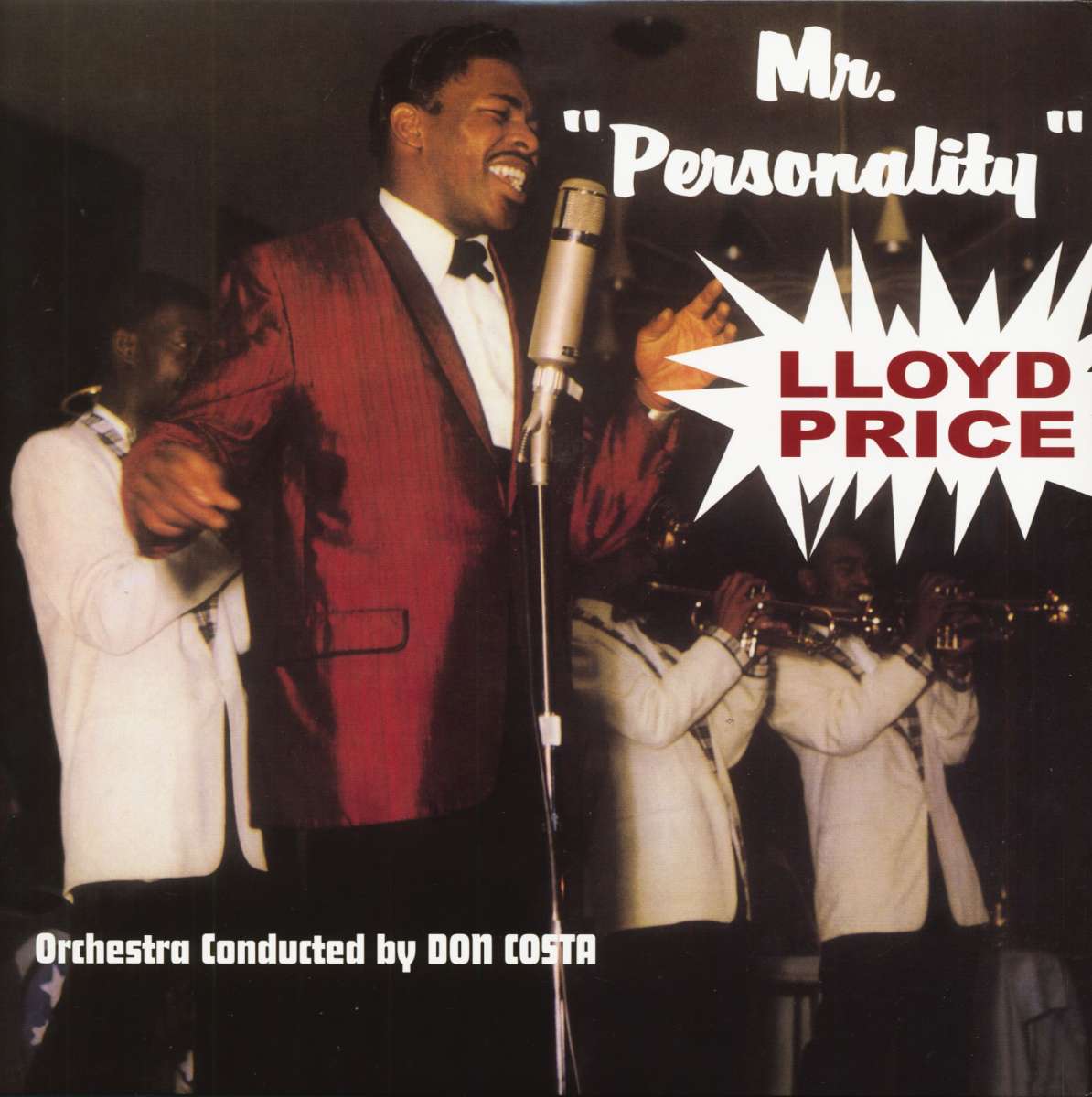 14,95 € *
17,95 € *
(16,71% gespart)
inkl. MwSt. / zzgl. Versandkosten - Abhängig vom Lieferland kann die MwSt. an der Kasse variieren.
nur noch 1x verfügbar
Sofort versandfertig, Lieferzeit** 1-3 Werktage
Artikel-Nr.:

LP2011088

Gewicht in Kg.:

0.2
(Rumble Records) 12 Tracks - NEW ORLEANS, historisch bekannt als eine der...
mehr
Lloyd Price: Mr. Personality (LP)
(Rumble Records) 12 Tracks -
NEW ORLEANS, historisch bekannt als eine der Wiegen des Landes, kann mit Lloyd Price, Sänger-Musiker-Arrangeur-Komponist, auf einen weiteren erfolgreichen einheimischen Sohn stolz sein. Er ist verantwortlich für zwei Millionen verkaufte Platten und einen dritten Bestseller innerhalb weniger Monate, und seine Karriere hat eine rasante Wendung genommen, und er hat sich glücklich in die Hallen der Musikgeschichte gesungen.
Geboren in The Crescent City am Fuße des Mississippi Rive, erbte Lloyd musikalisches Talent von seiner Mutter und seinem Vater, einem Gospelsänger und professionellen Gitarristen, bzw. Nach seinem melodischen Erbe machte Lloyd seine Bekanntschaft mit einer Trompete während eines Highschool-Anfängers, und die beiden haben eine lebenslange Freundschaft entwickelt. Im zweiten Jahr organisierte der junge Trompeter eine fünfköpfige Combo und begann in New Orleans über das WBOK zu senden. Während des Auftritts am Bahnhof wurde Lloyd gebeten, einen speziellen Station-Break-Werbespot zu schreiben. Das kurze Ergebnis fand so große Resonanz, dass er es ausbaute, aufnahm und seine erste Platte -LAWDY MISS CLAWDY - in die Hand nahm. Von da an verwandelte Lloyd Tinte in Noten und Papier in Partituren, die so erfolgreich waren, dass er nach seinem Eintritt in die Streitkräfte in die Special Services Division stürzte. Als Organisator einer Band tourte er durch Korea, Japan und Okinawa, sang und begleitete Stars wie Jimmy Durante, Terry Moore und Debbie Reynolds.
Nach der Entlassung aus der Armee und einer kurzen erfolgreichen Karriere als Miteigentümer einer Plattenfirma beschloss Lloyd, sich auf seine Fähigkeiten zu konzentrieren. Kurz darauf wurde sein erstes Album für ABC-Paramount, -JUST BECAUSE-, ein sofortiger Erfolg. Sein erster Millionenverkäufer, -STAGGER LEE-, blieb mehrere Wochen lang an der Spitze aller Popularitätsumfragen. Sein Nachfolger - WHERE WERE YOU ON OUR WEDDING DAY - wurde ein Bestseller, und seine Aufnahme von -PERSONALITY- wurde sofort erfolgreich und hat sich über eine Million Mal verkauft. All dies sind Original-Preis-Kompositionen. Lloyd beschäftigt sich mit Nachtclubarbeit, persönlichen Auftritten und TV-Auftritten wie den Shows von Ed Sullivan und Dick Clark. Die Price Band besteht aus neun Musikern, von denen jeder ein Experte auf seinem Gebiet ist. Lloyd komponiert, arrangiert und singt mit den Gruppen, Lloyd Price ist nicht nur ein Sänger, er ist ein Sound. Seine Stimme ist die Art von Stimme, die sofort auf den Luftwellen oder Ihrem Phonographen erkannt wird, die Qualität, die in unserer musikalischen Mitte einen festen Platz einnimmt. Hier ist die Musik von Mr. Happiness. Rhythmus, ich. Überfluss - LLOYD PRICE - MR. PERSONALITY !
Artikeleigenschaften von

Lloyd Price: Mr. Personality (LP)
Albumtitel:

Mr. Personality (LP)

Genre

Rock'n'Roll

Geschwindigkeit

33 U/min

Plattengröße

LP (12 Inch)

Record Grading

Mint (M)

Sleeve Grading

Mint (M)

Artikelart

LP

EAN:

0889397103804

Gewicht in Kg:

0.2
Lloyd Price Not only did Lloyd Price break down musical and social barriers with his...
mehr
"Lloyd Price"
Lloyd Price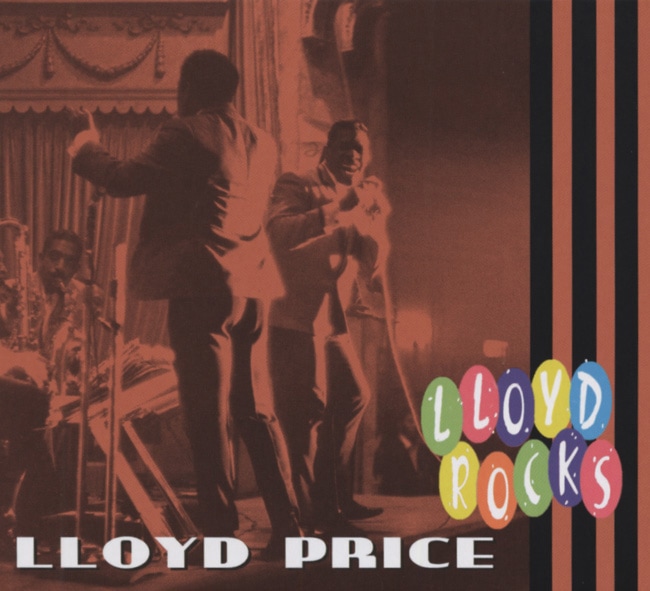 Not only did Lloyd Price break down musical and social barriers with his pioneering 1952 smash Lawdy Miss Clawdy, one of the first R&B blockbusters to attract serious interest from white teens hellbent on escaping the drudgery of the era's whitebread pop hit parade, the New Orleans native with the wide, sunny smile devised a savvy pop-accessible approach as the 1950s progressed that earned him widespread crossover stardom late in the decade and right into the '60s.
Along with Sam Cooke, Jackie Wilson, Clyde McPhatter, Brook Benton, and a few more, Lloyd was in the first vanguard of stand-up R&B singers to crash the pop charts on a consistent basis during the late '50s. So universal was his appeal that on June 28, 1959, he guested on Ed Sullivan's popular Sunday evening CBS-TV variety extravaganza—hardly an R&B hotbed—to sing his smash Personality for a national viewing audience. And long before Cooke formed his SAR label, Price launched his own KRC imprint in 1957—a revolutionary move at the time for a black performer still well shy of his 25th birthday.
Born into a huge Crescent City family on March 5, 1933, Price grew up in a devout Baptist household, though the church played no role at all in his musical development. "When I was a kid, my little brother Leo and I used to beat on beer boxes and cans and stuff, makin' rhythm," says Lloyd. "And we did that for quite a while." A talented drummer and singer, Leo would follow in Lloyd's footsteps, co-penning Little Richard's 1957 hit Send Me Some Lovin' and cutting a few singles of his own, notably a pair of strong mid-'50s rockers,What's It All About and I Cried, for New Orleans-based Meladee as Little Leo.
Their mother operated a small food store on the outskirts of the Big Easy boasting a jukebox stocked with the latest jump blues 78s by Amos Milburn, Roy Milton, and Joe and Jimmy Liggins. Little Lloyd would sing and dance along with the records as the patrons tipped him nickels in appreciation. "Louis Jordan was my favorite back in those days. We'd listen to the radio because of that. He was very popular," says Price. "I was a kid when I heard Joe Turner sing 'Chains Of Love.' I thought that was some song. I really liked him as an artist." Lloyd began to learn his way around a piano, WBOK deejay James 'Okey Dokey' Smith serving as the catalyst for the teenager's music career.
"He had one commercial, and it was Maxwell House Coffee. And he would say, 'Lawdy Miss Clawdy, eat Mother's Homemade Pies and drink Maxwell House Coffee!' And then he'd play a record," says Price. "One day, he came out to Kenner. That's about seven miles outside of New Orleans. It's now where the New Orleans airport is. We lived out that way. My mother had what you call a sandwich shop. She sold gumbo and fish sandwiches and chicken sandwiches. So he was very popular. He came by to get a sandwich, and I got him to listen to me do 'Lawdy Miss Clawdy,' the way I had put it together. I knew nothing about writing no songs, or anything like that. I just banged it out on the piano. I knew how to play what they call eight-bar blues chords. And I did that, and he said, 'Oh, I like that!'
"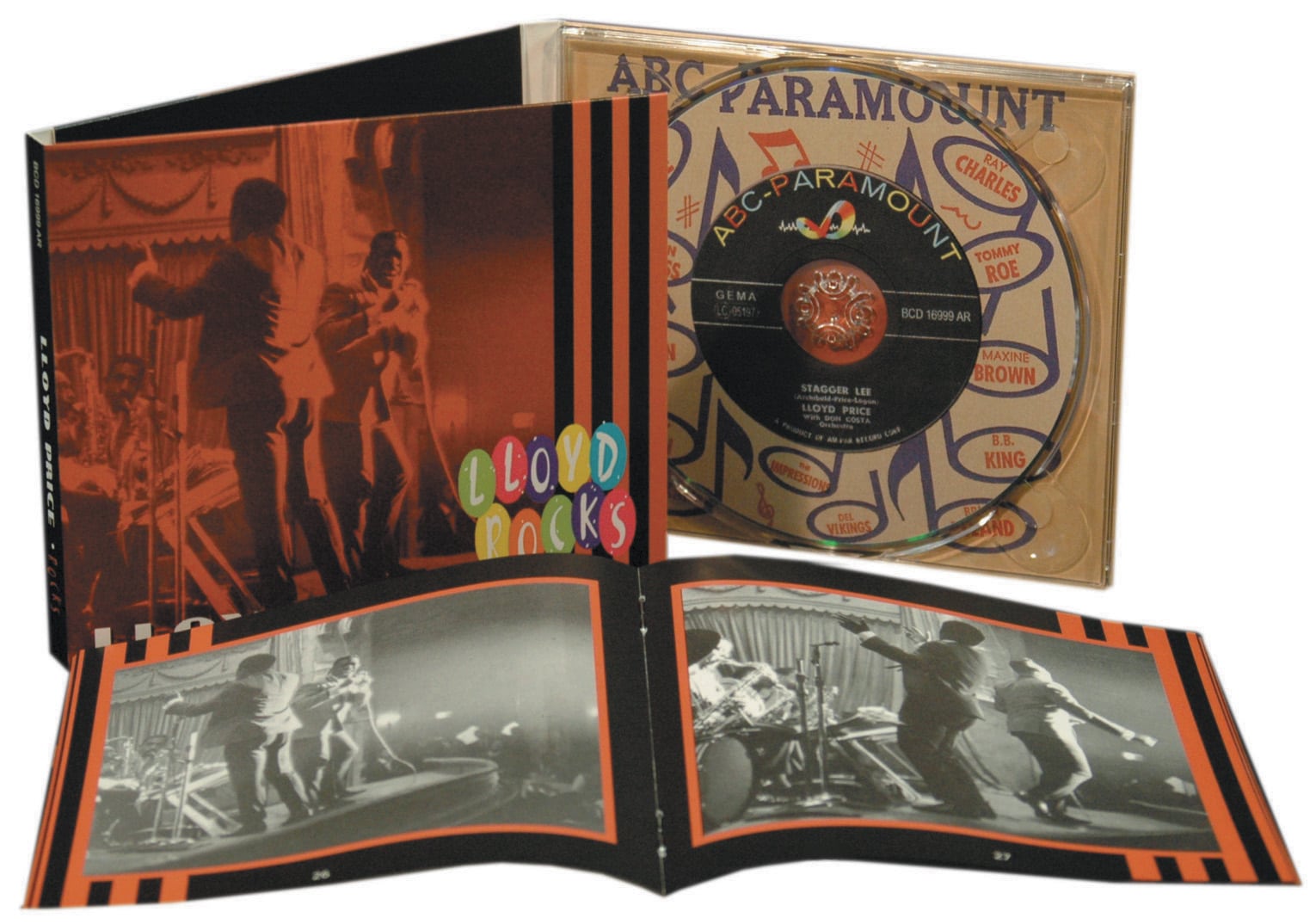 And from that, he decided that we should go on the road, because we had this little band. There was about five of us. He said, 'Listen, I play baseball every Sunday. You guys should come out and play for me. Play one or two songs before we start playing, and I'll pay you guys.' So he did that. So we did that with him for a few months, and one day Dave Bartholomew, who at that time was like the boss of New Orleans--he was working at Cosimo's--he came out. And he stopped for a sandwich. And this time I was on the piano, and I was singing 'Lawdy Miss Clawdy' again. And he said, 'Hey, I like that!' To hear that from Dave was like thunder coming from the sky, and I had been hit by a thunderbolt!
"He said he liked it, and he asked me to do it a couple of times. I did, and he said, 'You know what? I've got a guy coming in from California who might record you, you know? I want him to hear that.' So Dave Bartholomew saying that was like Santa Claus bringing me the biggest gift I ever wanted. Didn't believe him, but he said it, and I don't know why I thought he might have had a reason to be joking. He didn't know me, I didn't know him. He was Mr. Dave to me.
Lloyd Price Lloyd Price - Lloyd Rocks
Read more at: https://www.bear-family.com/price-lloyd-lloyd-price-lloyd-rocks.html
Copyright © Bear Family Records
Bewertungen lesen, schreiben und diskutieren...
mehr
Kundenbewertungen für "Mr. Personality (LP)"
Bewertung schreiben
Bewertungen werden nach Überprüfung freigeschaltet.
Weitere Artikel von Lloyd Price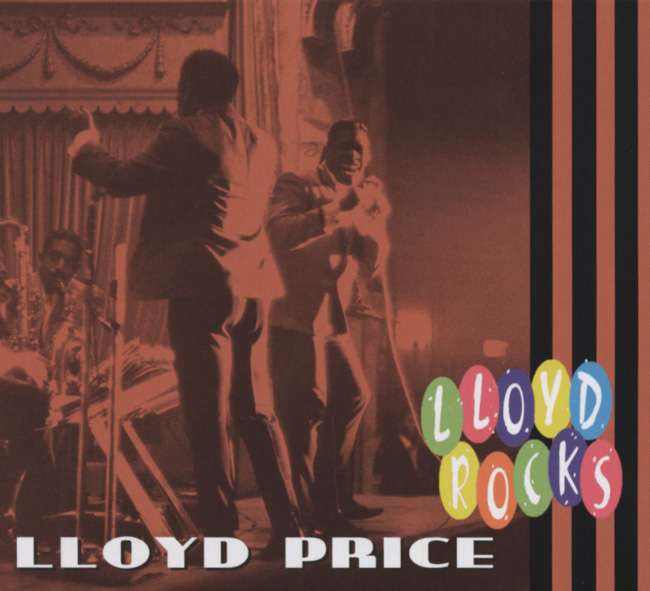 Lloyd Price: Lloyd Price - Lloyd Rocks
Art-Nr.: BCD16999


Sofort versandfertig, Lieferzeit** 1-3 Werktage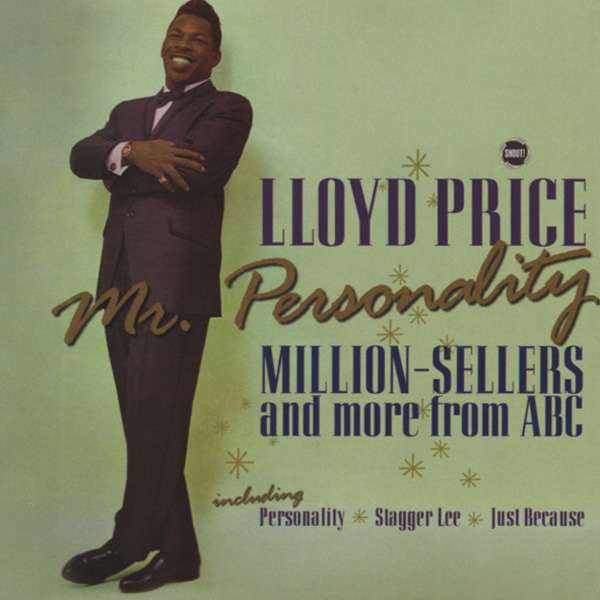 Lloyd Price: Mr.Personality - Million Sellers From ABC
Art-Nr.: CDSHOUT43


Sofort versandfertig, Lieferzeit** 1-3 Werktage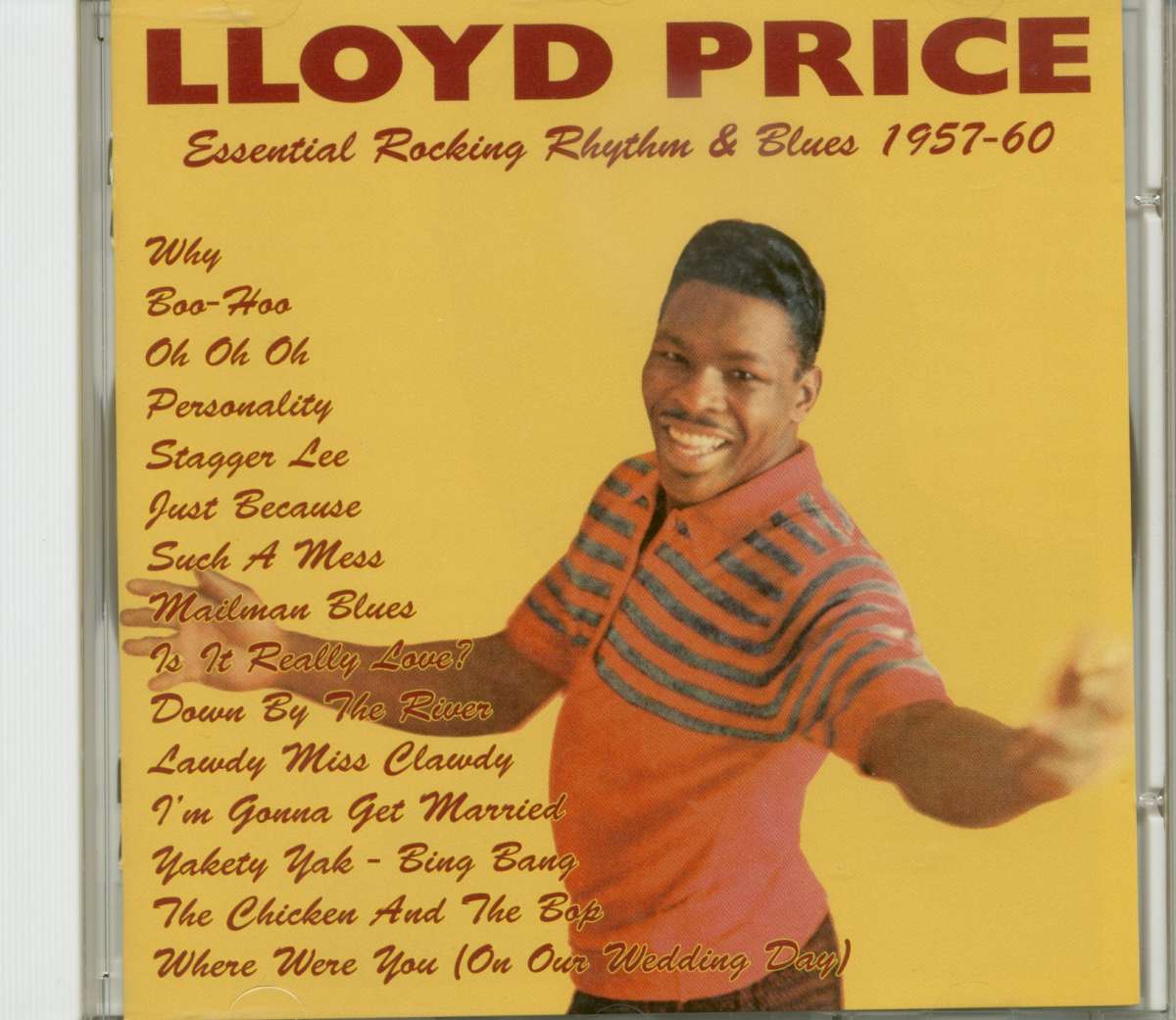 Lloyd Price: Essential Rocking R&B 1957-60
Art-Nr.: CD0616008


Sofort versandfertig, Lieferzeit** 1-3 Werktage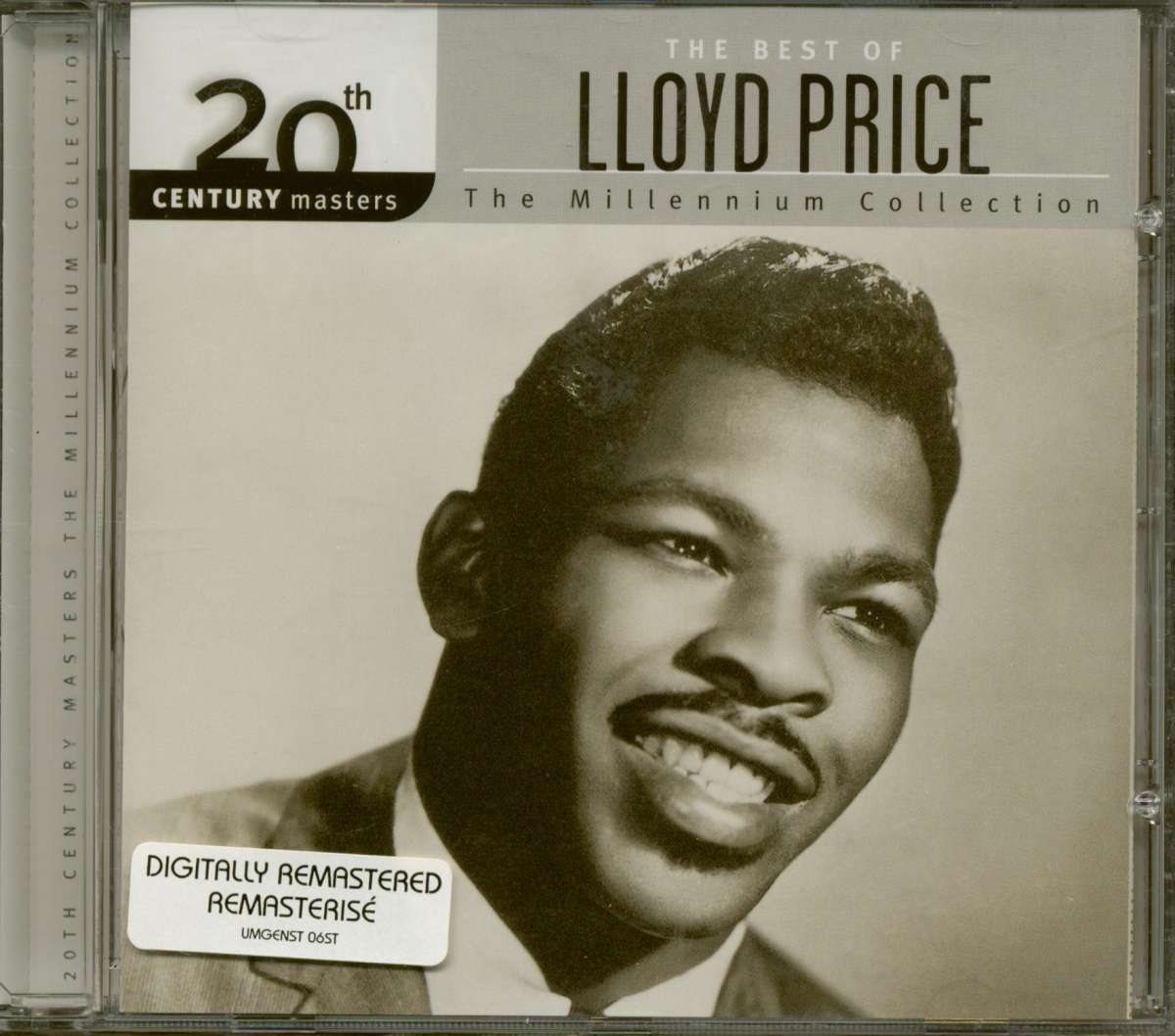 Lloyd Price: The Best Of - The Millenium Collection (CD)
Art-Nr.: CD112883


Artikel muss bestellt werden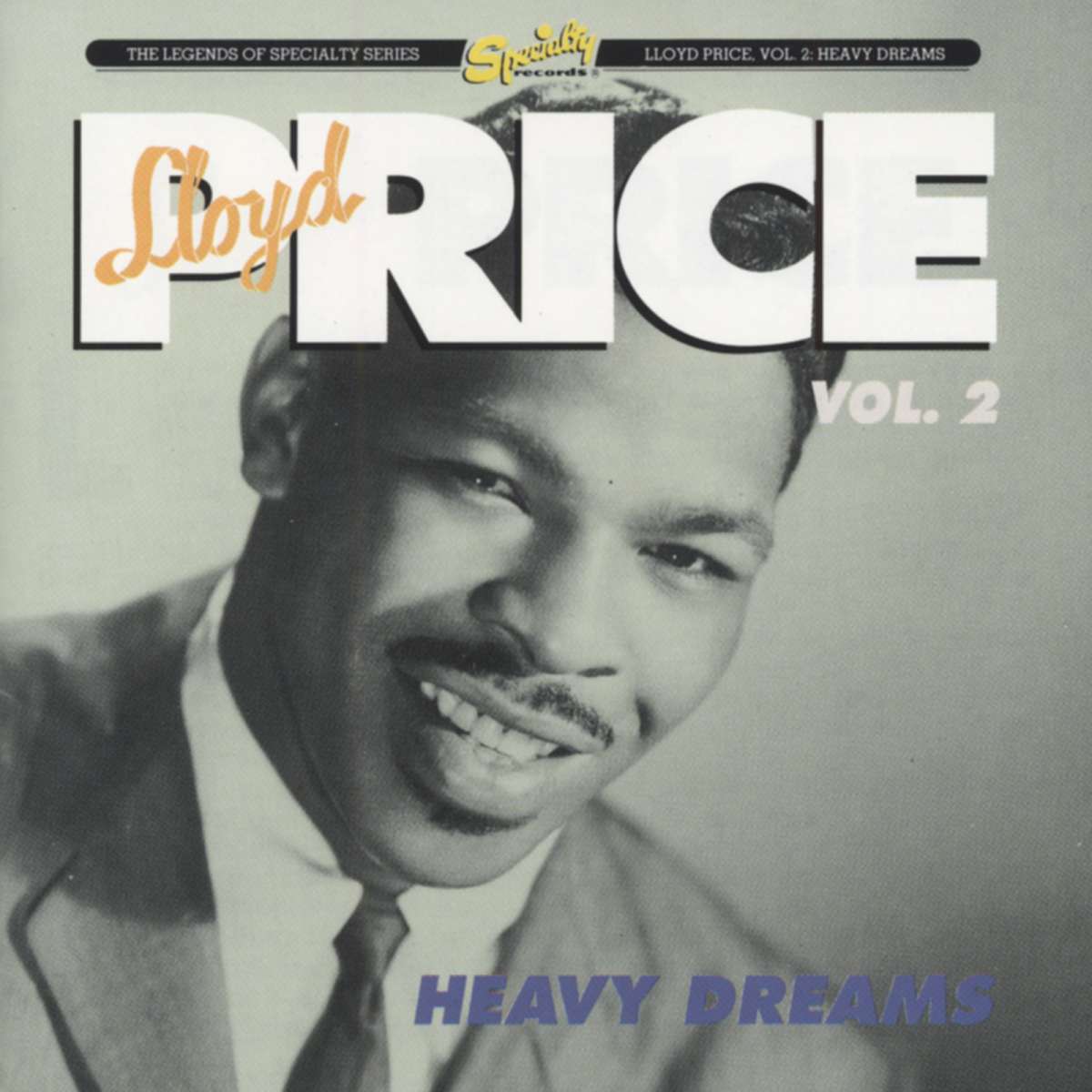 Lloyd Price: Heavy Dreams (Specialty Vol.2)
Art-Nr.: CDCHD512


die letzten 2 verfügbar
Sofort versandfertig, Lieferzeit** 1-3 Werktage