Wer war/ist

Doug Sahm

? - CDs, Vinyl LPs, DVD und mehr
Doug Sahm and Band
Gonna Be Easy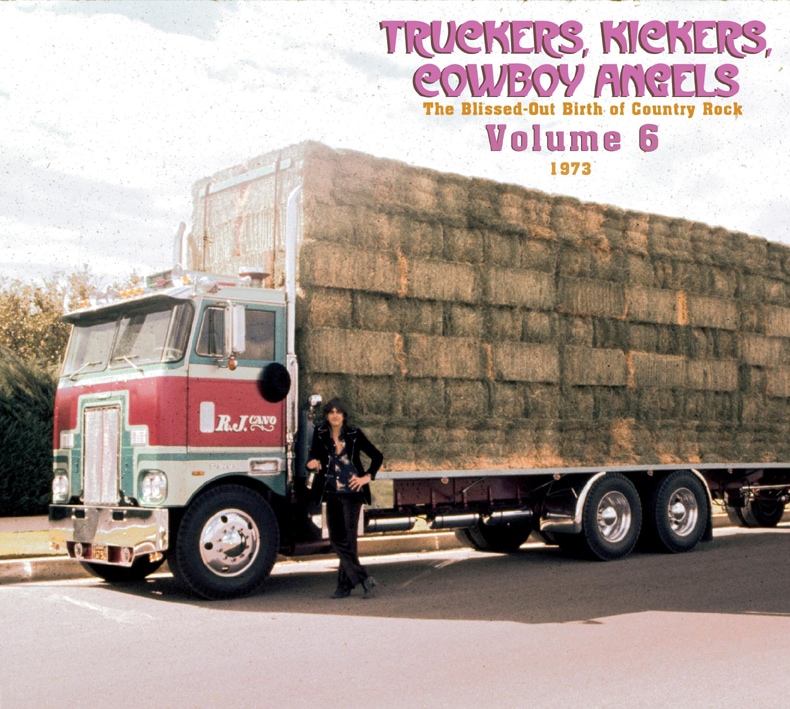 With 'And Band,' Doug Sahm pretty much abandoned the psychedelic trappings of his Mercury years. True, the last couple of Mercury LPs had downplayed the trippiness, but 'And Band' set him upon the course that he would follow the rest of his life as he explored the deep roots of Texas music in honky tonk, western swing, Conjunto, and electric blues. Others did this, but none as well. Sahm's gift was to blend it all so unselfconsciously.
Judging by the profusion of remaindered copies that populated cut-out bins for years, Atlantic expected big things of 'Doug Sahm and Band,' but the expectations went unfulfilled. It peaked at #125 on the Top 200 albums. It's Gonna Be Easy shone the spotlight on Atwood Allen, who'd been in Sahm's orbit for years. Apparently, Allen was on the Playboy After Dark show where Sahm sung Mendocino, but looked so ungainly he had to sing off-camera. Working for Mission Ice Co. in San Antonio, music wasn't his full-time career, but his sweet high tenor sounded good with Sahm, and more to the point he could follow Sahm's idiosyncratic phrasing. Bob Dylan liked Atwood, too, and brought him onto the Rolling Thunder Revue when it touched down in San Antonio. Allen died in San Antonio a couple of years after Sahm. It's Gonna Be Easy is his best-known song. In other hands, it could have been a country hit, maybe even a soft rock hit.
Various Truckers, Kickers, Cowboy Angels - The Blissed-Out Birth Of Country Rock, Vol. 6: 1973 (2-CD)
Read more at: https://www.bear-family.com/various-truckers-kickers-cowboy-angels-the-blissed-out-birth-of-country-rock-vol.-6-1973-2-cd.html
Copyright © Bear Family Records
Für die Filterung wurden keine Ergebnisse gefunden!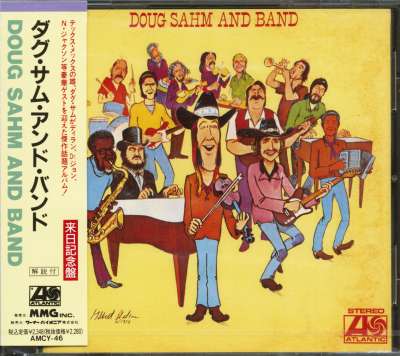 Doug Sahm: Doug Sahm And Band (CD, Japan)
Art-Nr.: CDAMCY46


Artikel muss bestellt werden
(Atlantic Japan) 12 Tracks - Japan reissue, original Atlantic 1973! Original versiegelt!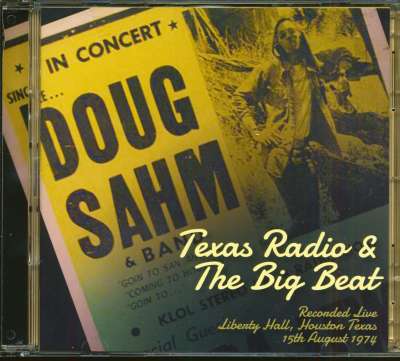 Doug Sahm: Texas Radio & The Big Beat (2-CD)
Art-Nr.: CDFLOATD6376


Sofort versandfertig, Lieferzeit** 1-3 Werktage
(Floating World) 23 Tracks - Live Broadcast, Philadelphia Radio 1973 plus Houston, Texas, August 1974! Der verstorbene große Doug Sahm wurde in San Antonio, Texas, geboren. Er war ein Wunderkind der Country-Musik, wurde aber auch zu...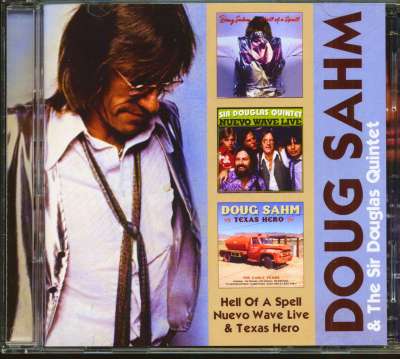 Doug Sahm: Hell Of A Spell - Nuevo Wave Live - Texas Hero...
Art-Nr.: CDFLOATD6260


Sofort versandfertig, Lieferzeit** 1-3 Werktage
(Floating World) 43 Tracks - 1958-1983 - Mit dem Sir Douglas Quintet, The Pharaohs, The Markays, The Dell Kings, The Spot Barnett Band, Freddy Fender, Ernest Tubb und T-Bone Walker!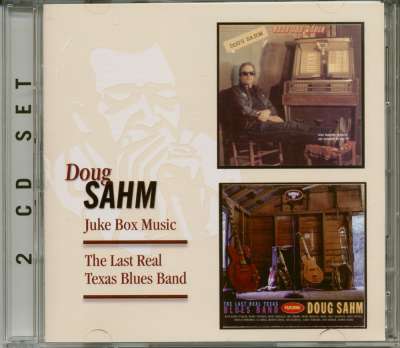 Doug Sahm: Juke Box Music - The Last Real Texas ..(2-CD)
Art-Nr.: CDFLOAT6005


Artikel muss bestellt werden
(Floating World) 32 tracks. Doug Sahm war einer der großen (wenn auch unterbewerteten) Künstler der zeitgenössischen amerikanischen Musik und der Meister aller texanischen und musikalischen Dinge. Sein Vermächtnis erstreckt sich über...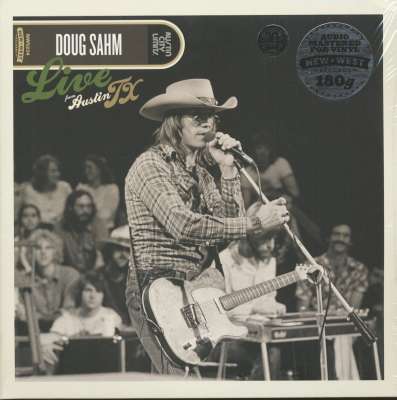 Doug Sahm: Live From Austin, Tx (2-LP, 180g Vinyl)
Art-Nr.: LPNW5234


Artikel muss bestellt werden
(New West) 12 Tracks Doug Sahm alias Sir Doug war sowohl eine texanische Rock & Roll-Legende als auch ein Pionier. Zwar gab es vor ihm noch andere (Buddy Holly und Roy Orbison kommen mir in den Sinn), aber das Sir Douglas Quintet griff...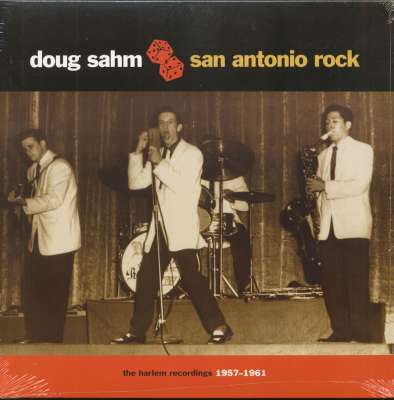 Doug Sahm: San Antonio Rock - The Harlem Recordings...
Art-Nr.: LPNR274


Artikel muss bestellt werden
(Norton) 16 tracks, Klappcover mit Labelabbildungen in Farbe - eine Monsterscheibe!***** By the time the Sir Douglas Quintet tore up the charts in 1965 with She's About A Mover, main mover Doug Sahm - the late, great Doug Sahm - had...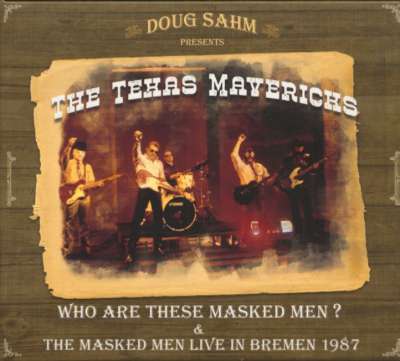 Doug Sahm & The Texas Mavericks: Doug Sahm Presents The Texas Mavericks (2-CD)
Art-Nr.: CDMIG01912


Sofort versandfertig, Lieferzeit** 1-3 Werktage
(2017/MIG Music) 26 Tracks - 12-seitiges Booklet! Das legendäre 1987er New Rose Album plus ein seltenes Live Konzert aus dem 'Bürgerhaus Weserterrassen' in Bremen, 1987! MM/Bear Family Records - Natürlich bringt man Doug Sahm zuerst mit...
Doug Sahm: Doug Sahm & Band - Texas Tornado - Groovers...
Art-Nr.: CDBGO1259


Artikel muss bestellt werden
(2017/BGO) 33 Tracks - Three original albums 1973-1974! »Empfehlenswert, um an einen beseeltentspannten, aber eben auch handfest zupackenden Sänger und Multi-Instrumentalisten zu erinnern oder ihn auch kennen zu lernen. Übrigens: Bei...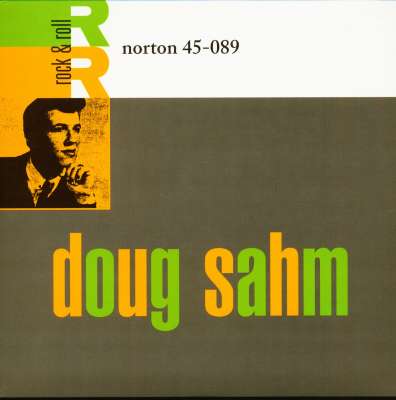 Doug Sahm: Crazy Daisy - Slow Down (7inch, 45rpm, PS)
Art-Nr.: 45NR089


Sofort versandfertig, Lieferzeit** 1-3 Werktage
(2000/Norton) 2-Track Single - Unreal 1958/60 San Antonio teenage R&B rockers! Yellow Vinyl!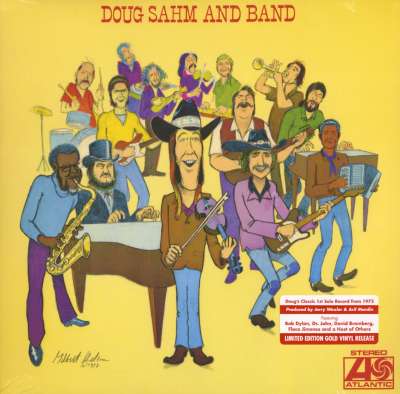 Doug Sahm: Doug Sahm And Band (Vinyl LP)
Art-Nr.: LPRGM0363


Artikel muss bestellt werden
(Real Gone) 12 tracks Atlantic 1973, Limited Edition Gold Vinyl. - Doug Sahm's first solo record was something of a coming out party, a big budget affair that let the world know what the insiders already knew: that Doug Sahm was a...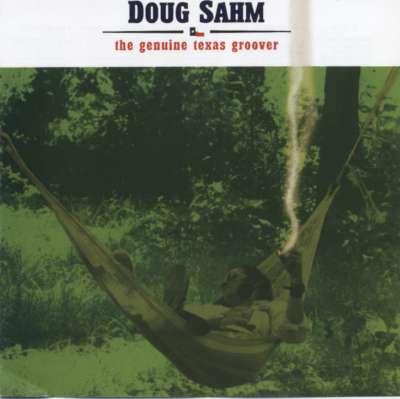 Doug Sahm: Genuine Texas Groover
Art-Nr.: CDWOU7254


Dieser Artikel ist gestrichen und kann nicht mehr bestellt werden!
(2013/Wounded Bird) 154:42/42. 2-CD. 1973 Atlantic - feat.: Bob Dylan, Flaco Jiminez, Dr. John, a.o.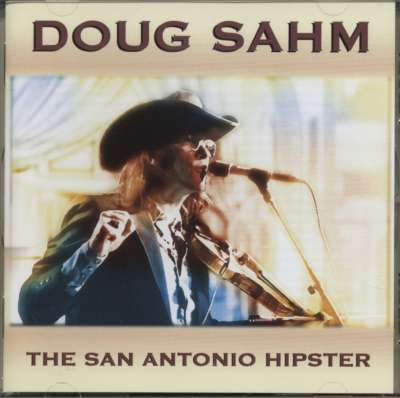 Doug Sahm: San Antonio Hipster (1980-85)
Art-Nr.: CDGAZ1


Artikel muss bestellt werden