Der Artikel wurde erfolgreich hinzugefügt.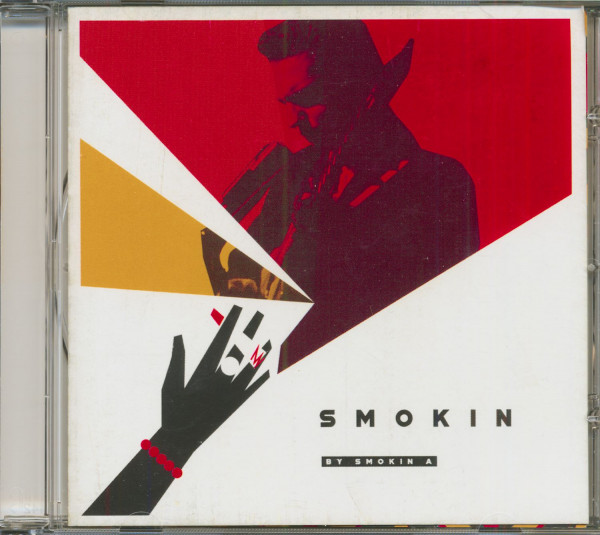 Artikel-Nr.:

CDET6085

Gewicht in Kg.:

0.11
(El Toro) 10 Tracks - Während die meisten Bands auf der Suche nach 'eigenem' und 'originellem'...
mehr
Smokin A: Smokin (CD)
(El Toro) 10 Tracks - Während die meisten Bands auf der Suche nach 'eigenem' und 'originellem' Stil und Sound sind, machen sie ihre Aufnahmen in den gleichen Vintage-Studios, in denen auch andere 'einzigartig klingende' Bands bereits Aufnahmen gemacht haben. Alex hat nie versucht, ein einzigartiger und besonderer Künstler zu sein. Alles, was er wollte, war, seine Musik zu spielen, die von den Musikern und Künstlern verschiedener Stile und Epochen inspiriert war. Darüber hinaus hat er nie versucht, einen nicht existierenden Namen eines Genres für eine bessere Promotion zu schaffen, weil dieser junge Mann wirklich glaubt, dass der Künstler an der Musik arbeiten muss, nicht an Werbung oder Verkauf. Seit 16 Jahren ist Alex jedoch mit Bands wie Ruki'v Bryuki, The WiseGuyz, The Real Gone Tones und vielen anderen in der Rock-n-roll-Szene aktiv. Er hat gelernt, wie man auftritt und wie man in verschiedenen Stilen komponiert, von Roots Blues und Country bis hin zu Blues, Rockabilly und Soul. Smokin' A versucht, abgenutzte Klischees und konventionelle Themen in seinem Repertoire zu vermeiden, während gleichzeitig die Musik der Band immer noch auf Klassikern der Vergangenheit basiert. Der Grund dafür ist nicht, weil er ein 'Vintage-Liebhaber' ist, sondern weil er 'ein Fan von gutem Zeug' ist und seine Songs daher als moderne Musik betrachtet. Manche nennen es Punk, jemand nennt es Soul, Alex selbst nennt es R&B, aber tatsächlich ist es eine Mischung aus tiefen und manchmal melancholischen, aber scharfen und aktuellen Texten mit groovigem Beat und unausweichlichen Umsätzen und Melodien. Seine Debüt-Aufnahme fand in einem analogen Studio direkt in Alex' Wohnzimmer im 6. Stock eines Plattenhauses in einem Wohngebiet von Kiew statt. Die Musiker versuchten, einen großen Sound an einem kleinen Ort zu erzeugen, während sie gleichzeitig die Gefühle, die Umgebung und die Atmosphäre des Aufnahmeprozesses festhielten, um dich durch jeden einzelnen Song zu bringen und das gleiche Gefühl des Songwriters zu spüren. Wenn Sie nur eine Minute warten und zuhören können, werden Sie bestimmt etwas Interessantes für Sie finden. Wenn gutes Songwriting Ihre Tasche ist, werden Sie viel Stoff zum Nachdenken haben. Wenn ihr tanzen wollt, tanzt einfach zu dieser brandneuen Platte namens 'Smokin'!!!! Genießen Sie den neuen Künstler von El Toro Records - Smokin A.
Video von Smokin A - Smokin (CD)
Artikeleigenschaften von

Smokin A: Smokin (CD)
Albumtitel:

Smokin (CD)

Genre

Rock'n'Roll

Artikelart

CD

EAN:

8436567250442

Gewicht in Kg:

0.11
Smokin A - Smokin (CD)

CD 1
01
Dirty
02
Tell Me
03
Wishmaster
04
Work Of Art
05
Smokin
06
Normal
07
More Money
08
Down
09
Let It Inside
10
Take It Easy
Bewertungen lesen, schreiben und diskutieren...
mehr
Kundenbewertungen für "Smokin (CD)"
Bewertung schreiben
Bewertungen werden nach Überprüfung freigeschaltet.