Wer war/ist

Red Sovine

? - CDs, Vinyl LPs, DVD und mehr

Red Sovine

Geb. 17. 7. 1918 in Charleston - West Virginia
Gest. 4. 4. 1980 in Nashville - Tennessee
Record Labels: Decca, MCA, Starday, Nashville, Metro, Chart, Gusto, Bulldog
Erster Hit: Dream House For Sale (1964)
Erster No. 1 Hit: Giddyup Go (1965)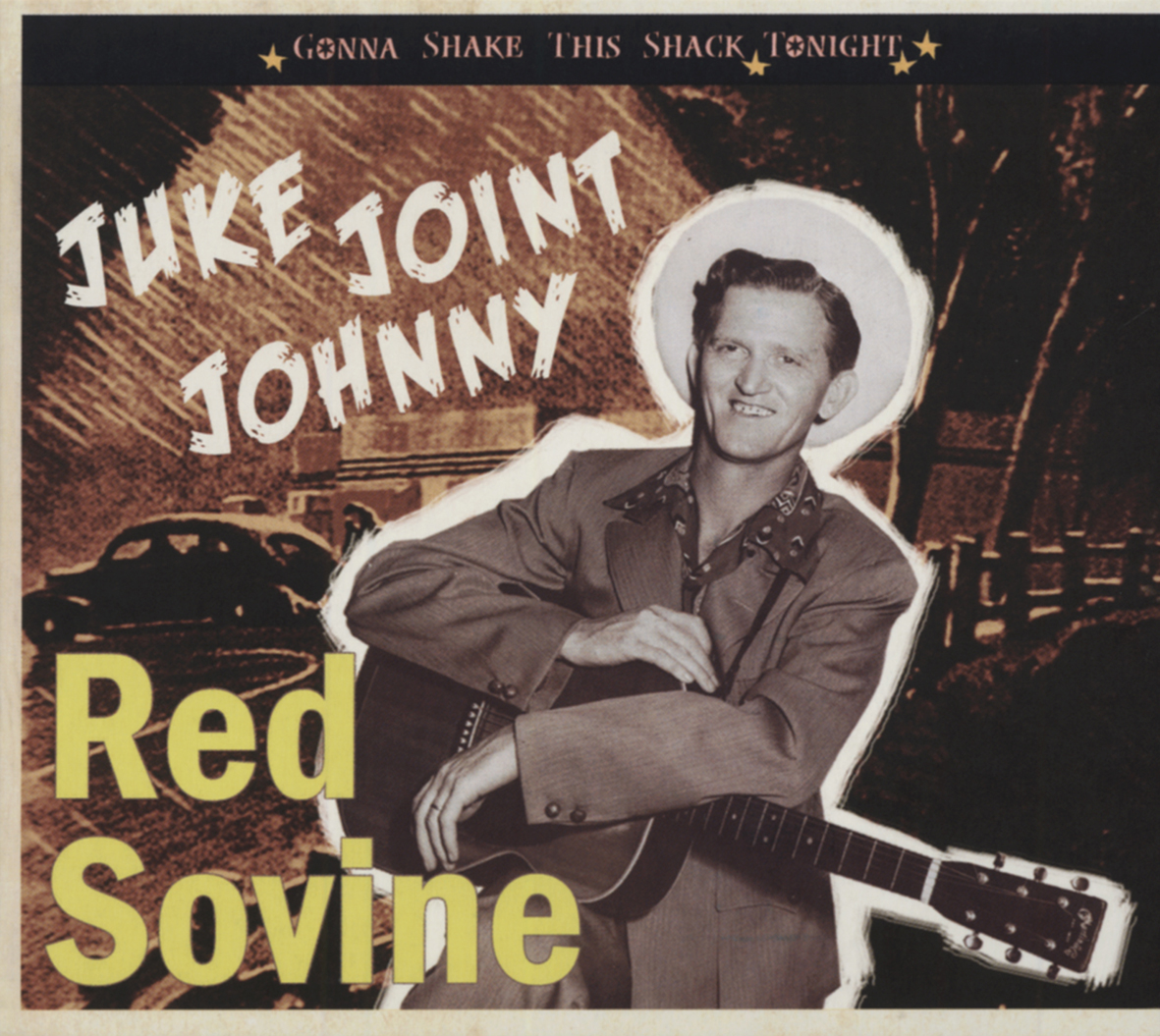 Woodrow Wilson "Red" Sovine, der "King Of Trucker Songs And Narrations", begann bei WCHS in Charleston - West Virginia, kam zum WWVA Jamboree in Wheeling und ersetzte zusammen mit seiner Band Hank Williams, als dieser am 3. 6. 1949 die Louisiana Hayride Show in Shreveport verließ. Dort traf Red Sovine auf Webb Pierce, mit dem er ein paar erfolgreiche Duettaufnahmen einspielte. Als Solo-Interpret kam Red Sovine jedoch erst Mitte der 60er Jahre groß heraus, als er mit den Trucker-Stories "Giddyup Go" und "Phantom 309" sich der Truckdriving-Song-Welle anschloss. Auch der Erfolg von "Teddy Bear" geht auf sein Konto. Am 4. April 1980 fiel Red Sovine in Nashville einem Verkehrsunfall zum Opfer."
Woodrow Wilson Sovine was born in Charleston, West Virginia on July 17, 1918. With his head full of red hair, he was destined to receive the most common nickname assigned to carrot tops. His father, Alonzo Sovine, was a steam engineer, specifically on large construction machinery. While still a lucrative profession at the time of his little Woodrow's birth, the spread of gasoline and diesel powered machinery soon resulted in hard times for the Sovine family.
Red's mother, Rebecca West Sovine, played the harmonica and concertina but never pursued music professionally. She taught Red and his siblings many older hymns and 19th Century popular songs. She also shared a love for the early recordings of Jimmie Rodgers and Jimmie Davis.
The young Red was also influenced by his mother's first cousin, Billy Cox. Known as the 'Dixie Songbird,' Cox appeared regularly on Charleston, West Virginia. radio station WOBU (later WCHS) in 1928 and made his first recordings for the Gennett label one year later. Cox became very successful in the early thirties, recording for A.R.C. and Columbia records with his most notable compositions, Sparkling Brown Eyes and Filipino Baby.
Cox often took his young cousin Red to the radio station or to live appearances in the nearby area. With such frequent exposure to music and the behind-the-scenes workings, there was little surprise that Red soon wanted his own guitar. As Red told Douglas B. Green in a 1975 interview, "I was twelve years old when I told my father I wanted a guitar, He said, 'Well, if you'll show me that you really want to learn to play it,' he said, 'I'll buy you one.' So I had a friend of mine that used to come to the house and show me some chords. I learned three chords, and I went and showed my dad, and he bought me a guitar, one of them with the resonator on the front…Paid twelve dollars for it." Red immediately began acting out his own pretend 'radio' shows in the family barn – performing songs, reading the news and commercials, and practicing jokes.
By 1934 or 1935 Red had performed enough pretend shows that he felt ready to become a professional musician. Hooking up with his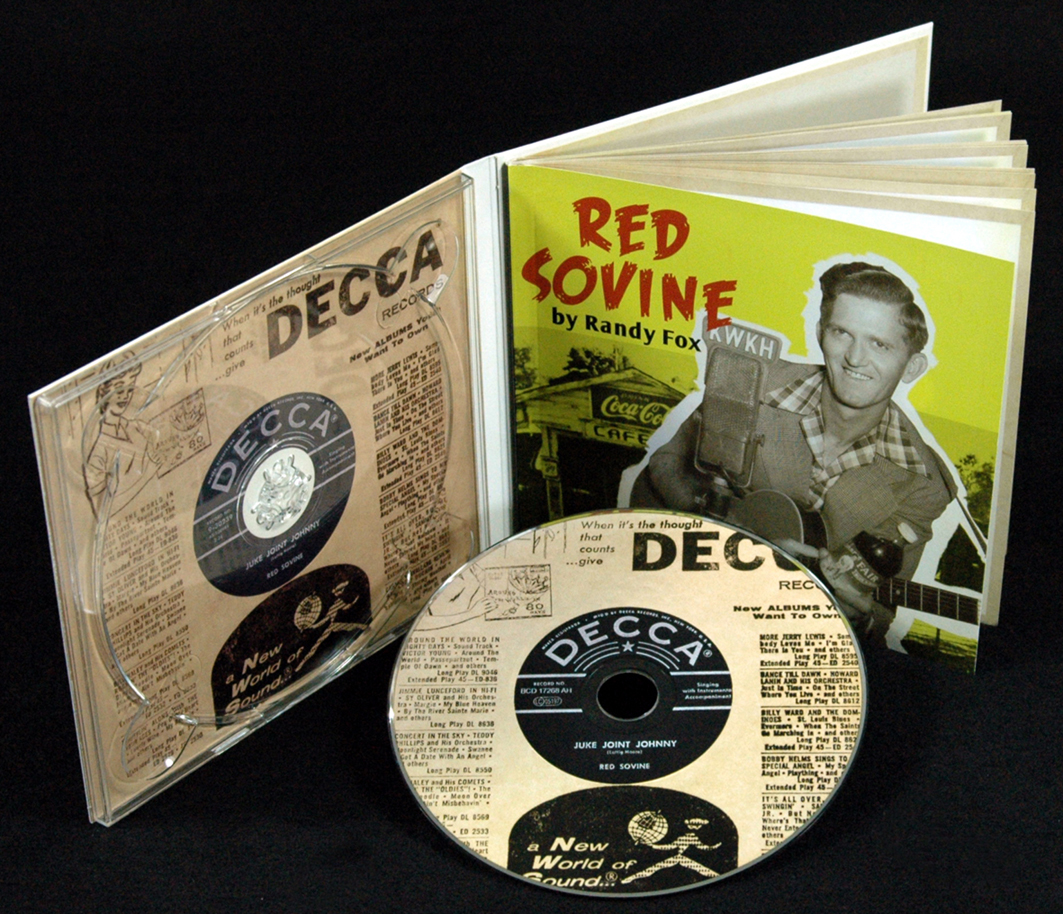 boyhood friend, Johnnie Bailes, the pair began billing themselves as Smiley and Red, the Singing Sailors. Bailes was from a musical family and already had experience appearing on radio station WCHS in Charleston and performing in churches with his two younger brothers as the Bailes Brothers Hymn Singers. But 'Smiley & Red' focused primarily on Jimmie Rodgers songs and other popular tunes. They performed at church socials, parties, dances and won $15 at a department store-sponsored talent show in Charleston – which they managed to waste in one evening.
The partnership was short-lived, however, when Red's family moved the thirty or so miles upriver to the recently built community of Eleanor, West Virginia. Constructed in 1934, the town of Eleanor was a New Deal homestead community. These communities were constructed by the Federal government to provide housing and subsistence farming land to poor families, along with incentives for rural industrial initiatives that reinvested in the local community.
Copyright © Bear Family Records® Alle Rechte vorbehalten. Nachdruck, auch auszugsweise, oder jede andere Art der Wiedergabe, einschließlich Aufnahme in elektronische Datenbanken und Vervielfältigung auf Datenträgern, in deutscher oder jeder anderen Sprache nur mit schriftlicher Genehmigung der Bear Family Records® GmbH.
Für die Filterung wurden keine Ergebnisse gefunden!