Der Artikel wurde erfolgreich hinzugefügt.
Red Sovine
Juke Joint Johnny - Gonna Shake This Shack Tonight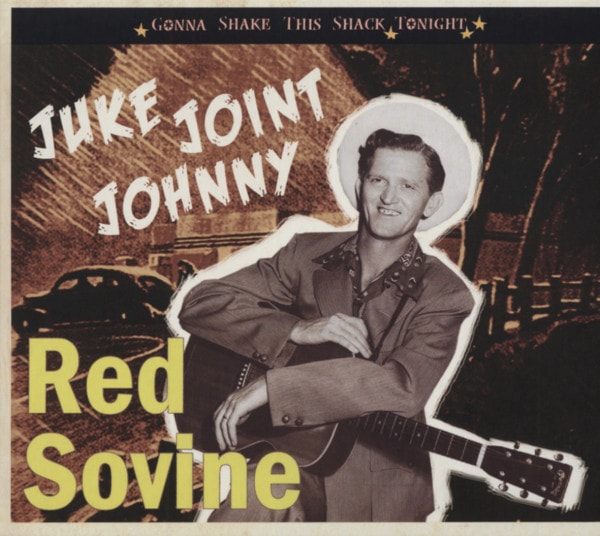 12,44 € *
15,55 € *
(20% gespart)
inkl. MwSt. / zzgl. Versandkosten
Sofort versandfertig, Lieferzeit** 1-3 Werktage
1-CD DigiPac Album (4-seitig) mit 48-seitigem Booklet, 31 Einzeltitel. Spieldauer ca. 78 Minuten....
mehr
Red Sovine: Juke Joint Johnny - Gonna Shake This Shack Tonight
1-CD DigiPac Album (4-seitig) mit 48-seitigem Booklet, 31 Einzeltitel. Spieldauer ca. 78 Minuten.

Die erste umfangreiche Zusammenfassung auf ein Album der frühen Aufnahmen von Red Sovine mit Augenmerk auf schnellem Honky Tonk, Hillbilly Boogie und Rockabilly-ähnlichen Nummern!
Enthält seltene Stücke, die seit der Originalveröffentlichung in den Fünfzigern nicht mehr erhältlich waren, sowie einen erstmals veröffentlichten Titel!
Präsentiert Red gemeinsame Produktionen mit den Label-Partnern Webb Pierce und Goldie Hill!
Ausführliches Booklet mit einer ersten genauen Biografie der Anfangsjahre von Sovine's Karriere!

Heutzutage erinnert man sich an Red Sovine in erster Linie wegen seiner sentimentalen und schrägen Trucker-Vorträge der Sechziger- und Siebzigerjahre. Doch vor den Tagen von ,Phantom 309' und ,Teddy Bear' war er ein erprobter Countrysänger. Es gab zwar nur wenige Hits für ihn; andererseits galt er mehrere Jahrzehnte lang als Star. Ein erster Erfolg stellte sich für Red Sovine ein, als er der Louisiana Hayride als Nachfolger von Hank Williams beitrat. Später folgte er Williams nach Nashville, zur Grand Ole Opry und MGM Records. Dieses Zusammenstellung faßt seine besten frühen Titel für MGM und Decca zusammen, schnellen Honky Tonk, Hillbilly Boogie und Rockabilly-ähnliche Nummern. Zusätzlich liefert das CD-Album zwei Duett-Aufnahmen mit Goldie Hill, den Country-Hit ,Are You Mine' und die Coverversion des Top-10 R&B-Hits ,Ko Ko Mo (I Love You So)'. Zusammen mit Webb Pierce nahm Red Sovine ,Why, Baby, Why' auf, im Original von George Jones, das es bis an die Spitze der Charts schaffte. Zusammen mit dem Rockabilly-Klassiker ,Juke Joint Johnny' und vielen weiteren seltenen Aufnahmen dürfte ,You're Barking Up The Wrong Tree Now' ebenfalls von besonderem Interesse sein, eine Komposition von Hank Williams und Fred Rose, die Williams offiziell nie aufgenommen hat. 31 großartige Songs, Hillbilly und Rockabilly Music aus den Jahren von 1949 bis 1961, zumeist bislang nicht wiederveröffentlicht, eine Offenbarung für Country/Rockabilly-Fans, denen bislang nur die späteren Sovine-Aufnahmen vertraut waren. In seinen Linernotes liefert Randy Fox die erste ausführliche Beschreibung der frühen Karrierejahre des Red Sovine!
Video von Red Sovine - Juke Joint Johnny - Gonna Shake This Shack Tonight
Artikeleigenschaften von

Red Sovine: Juke Joint Johnny - Gonna Shake This Shack Tonight
Albumtitel:

Juke Joint Johnny - Gonna Shake This Shack Tonight

Genre

Country

Preiscode

AH

Artikelart

CD

EAN:

4000127172686

Gewicht in Kg:

0.115
Red Sovine Geb. 17. 7. 1918 in Charleston - West Virginia Gest. 4. 4. 1980 in Nashville -...
mehr
"Red Sovine"
Red Sovine
Geb. 17. 7. 1918 in Charleston - West Virginia
Gest. 4. 4. 1980 in Nashville - Tennessee
Record Labels: Decca, MCA, Starday, Nashville, Metro, Chart, Gusto, Bulldog
Erster Hit: Dream House For Sale (1964)
Erster No. 1 Hit: Giddyup Go (1965)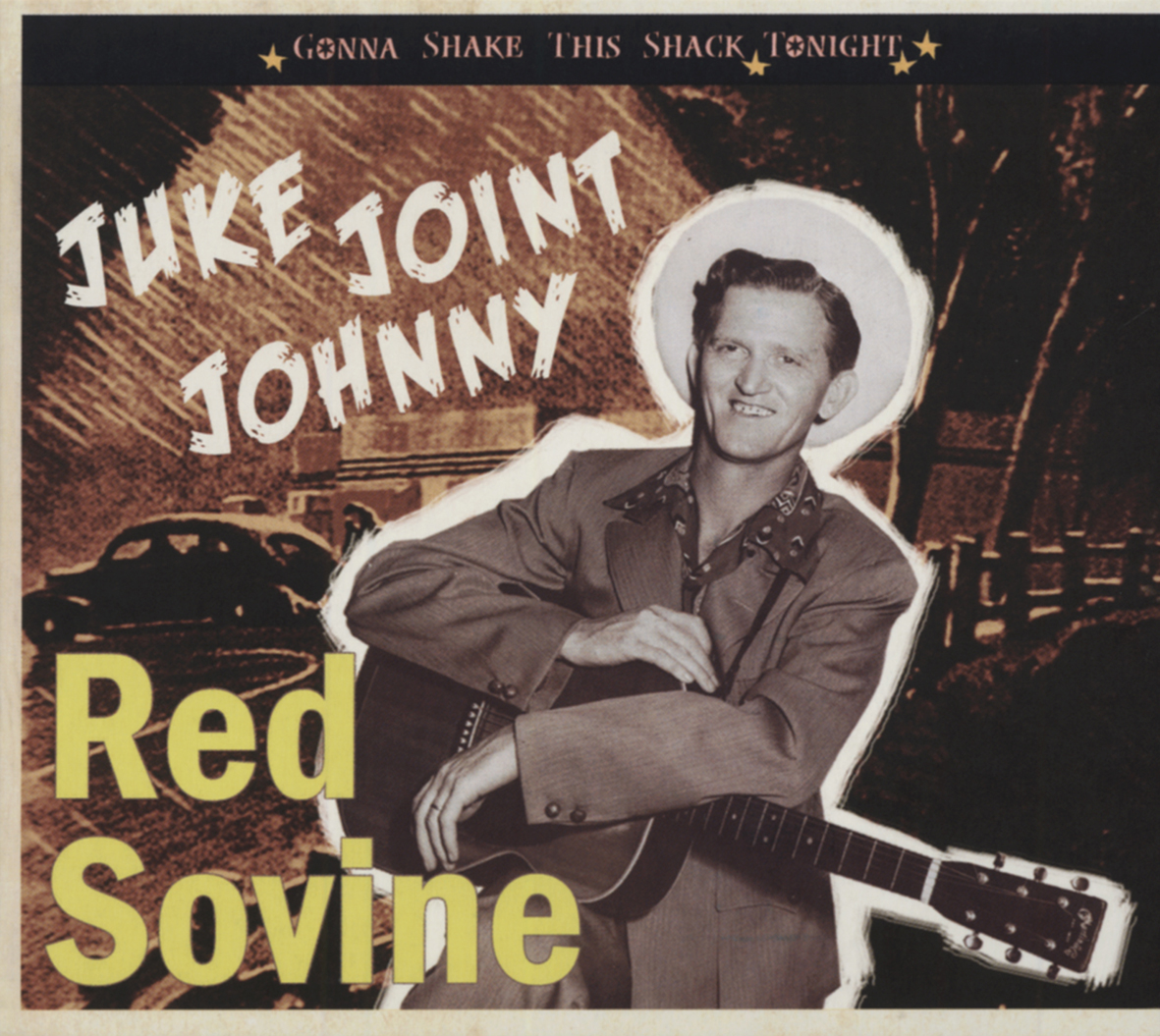 Woodrow Wilson "Red" Sovine, der "King Of Trucker Songs And Narrations", begann bei WCHS in Charleston - West Virginia, kam zum WWVA Jamboree in Wheeling und ersetzte zusammen mit seiner Band Hank Williams, als dieser am 3. 6. 1949 die Louisiana Hayride Show in Shreveport verließ. Dort traf Red Sovine auf Webb Pierce, mit dem er ein paar erfolgreiche Duettaufnahmen einspielte. Als Solo-Interpret kam Red Sovine jedoch erst Mitte der 60er Jahre groß heraus, als er mit den Trucker-Stories "Giddyup Go" und "Phantom 309" sich der Truckdriving-Song-Welle anschloss. Auch der Erfolg von "Teddy Bear" geht auf sein Konto. Am 4. April 1980 fiel Red Sovine in Nashville einem Verkehrsunfall zum Opfer."
Woodrow Wilson Sovine was born in Charleston, West Virginia on July 17, 1918. With his head full of red hair, he was destined to receive the most common nickname assigned to carrot tops. His father, Alonzo Sovine, was a steam engineer, specifically on large construction machinery. While still a lucrative profession at the time of his little Woodrow's birth, the spread of gasoline and diesel powered machinery soon resulted in hard times for the Sovine family.
Red's mother, Rebecca West Sovine, played the harmonica and concertina but never pursued music professionally. She taught Red and his siblings many older hymns and 19th Century popular songs. She also shared a love for the early recordings of Jimmie Rodgers and Jimmie Davis.
The young Red was also influenced by his mother's first cousin, Billy Cox. Known as the 'Dixie Songbird,' Cox appeared regularly on Charleston, West Virginia. radio station WOBU (later WCHS) in 1928 and made his first recordings for the Gennett label one year later. Cox became very successful in the early thirties, recording for A.R.C. and Columbia records with his most notable compositions, Sparkling Brown Eyes and Filipino Baby.
Cox often took his young cousin Red to the radio station or to live appearances in the nearby area. With such frequent exposure to music and the behind-the-scenes workings, there was little surprise that Red soon wanted his own guitar. As Red told Douglas B. Green in a 1975 interview, "I was twelve years old when I told my father I wanted a guitar, He said, 'Well, if you'll show me that you really want to learn to play it,' he said, 'I'll buy you one.' So I had a friend of mine that used to come to the house and show me some chords. I learned three chords, and I went and showed my dad, and he bought me a guitar, one of them with the resonator on the front…Paid twelve dollars for it." Red immediately began acting out his own pretend 'radio' shows in the family barn – performing songs, reading the news and commercials, and practicing jokes.
By 1934 or 1935 Red had performed enough pretend shows that he felt ready to become a professional musician. Hooking up with his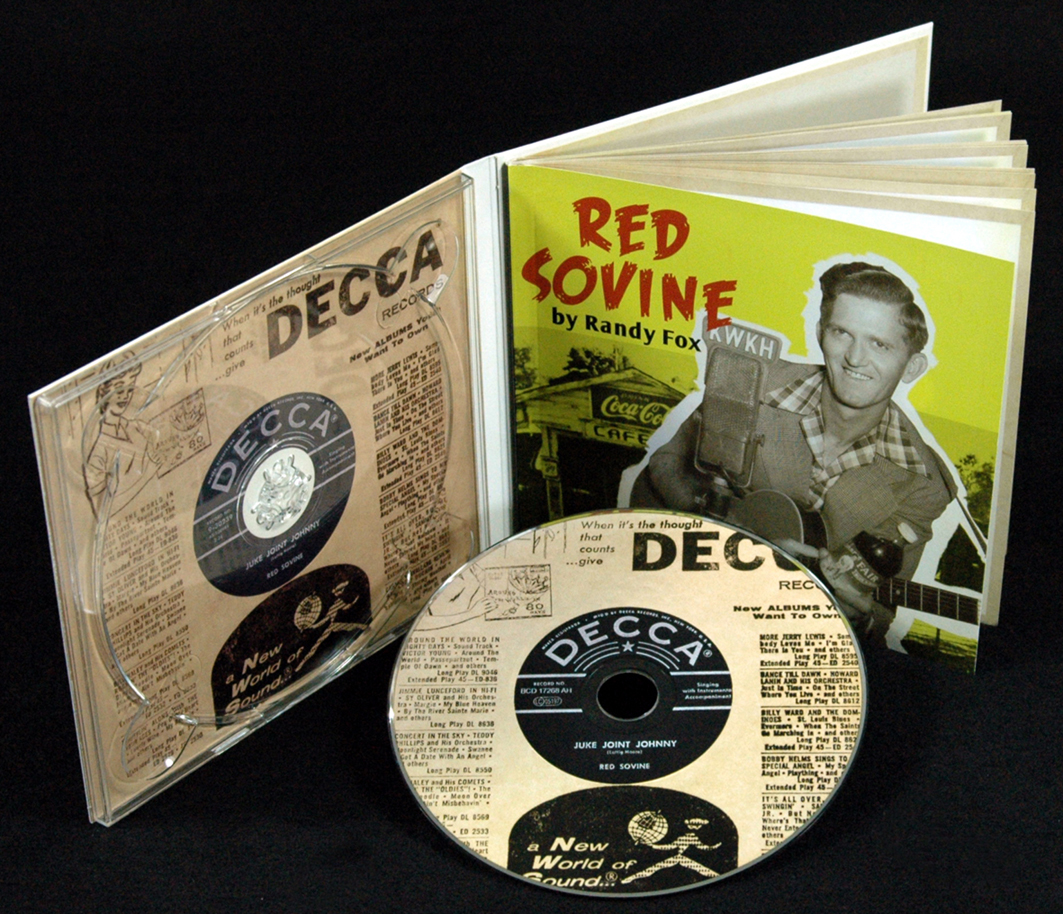 boyhood friend, Johnnie Bailes, the pair began billing themselves as Smiley and Red, the Singing Sailors. Bailes was from a musical family and already had experience appearing on radio station WCHS in Charleston and performing in churches with his two younger brothers as the Bailes Brothers Hymn Singers. But 'Smiley & Red' focused primarily on Jimmie Rodgers songs and other popular tunes. They performed at church socials, parties, dances and won $15 at a department store-sponsored talent show in Charleston – which they managed to waste in one evening.
The partnership was short-lived, however, when Red's family moved the thirty or so miles upriver to the recently built community of Eleanor, West Virginia. Constructed in 1934, the town of Eleanor was a New Deal homestead community. These communities were constructed by the Federal government to provide housing and subsistence farming land to poor families, along with incentives for rural industrial initiatives that reinvested in the local community.
Bewertungen lesen, schreiben und diskutieren...
mehr
Kundenbewertungen für "Juke Joint Johnny - Gonna Shake This Shack Tonight"
Von:
Reimer
Am:
23.06.2014
Gute alte Country Music von einem unterbewerteten Künstler
Von:
Schweder
Am:
23.05.2014
Das absolut beste was es von Red Sovine gibt!!! Muß man haben!
Von:
Redecker
Am:
13.03.2014
If you don't buy another album this year make sure it's this one! Another invaluable volume of Bear Family's ongoing \Gonna Shake This Shack Tonight\" series.
Country Music People 3/2013 Roland Purdy"
Von:
Redecker
Am:
13.03.2014
Overall a pretty good collection by the late Red Sovine with the usual Bear Family booklet with full recording details, rare photos and loads of biographical information.
Maverick 3-4/2013 Alan Cackett
Von:
Redecker
Am:
13.03.2014
Randy Fox provides an excellent biography of Sovine's early career, complimenting this top-notch issue that is really a revelation for those, only really conscious of his late recordings.
Blues & Rhythm 3/2013 Byron Foulger
Bewertung schreiben
Bewertungen werden nach Überprüfung freigeschaltet.
Weitere Artikel von Red Sovine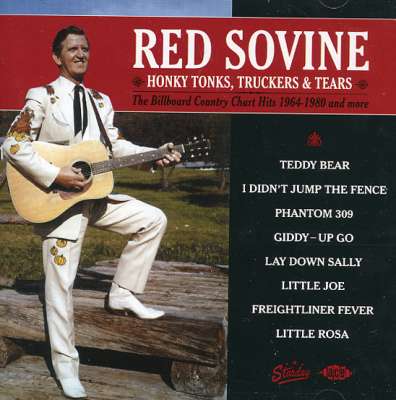 Red Sovine: Honky Tonks, Truckers & Tears
Art-Nr.: CDCHD1052


Artikel muss bestellt werden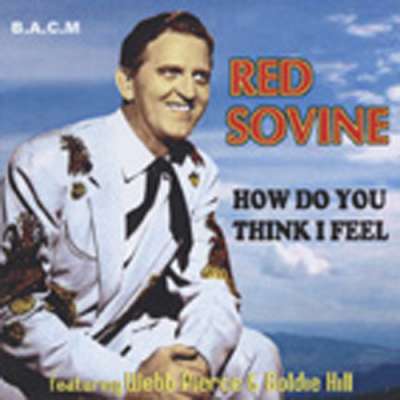 Red Sovine: How Do You Think I Feel (CD-R)
Art-Nr.: CDD207


Artikel muss bestellt werden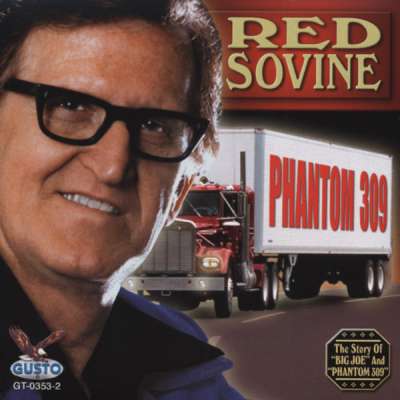 Red Sovine: Phantom 309
Art-Nr.: CDGT0353


Artikel muss bestellt werden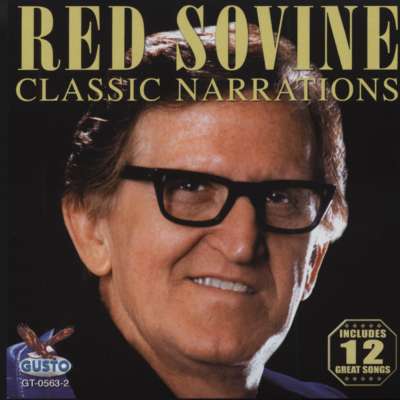 Red Sovine: Classic Narrations
Art-Nr.: CDGT0563


Artikel muss bestellt werden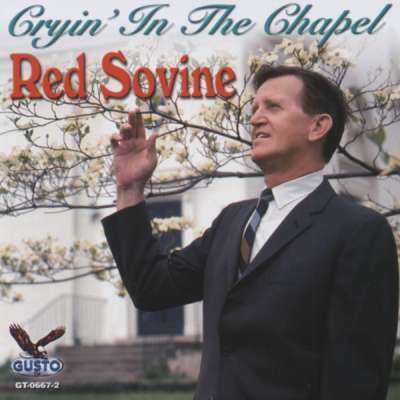 Red Sovine: Crying In The Chapel
Art-Nr.: CDGT0667


Artikel muss bestellt werden