Der Artikel wurde erfolgreich hinzugefügt.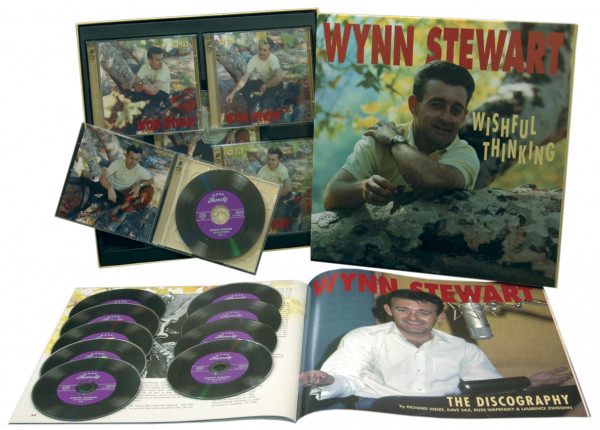 159,95 € *
169,95 € *
(5,88% gespart)
inkl. MwSt. / zzgl. Versandkosten - Abhängig vom Lieferland kann die MwSt. an der Kasse variieren.
Sofort versandfertig, Lieferzeit** 1-3 Werktage
Artikel-Nr.:

BCD15886

Gewicht in Kg.:

1.4
10-CD Box (LP-Format) mit 52-seitigem Buch, 281 Einzeltitel. Spieldauer ca. 742 Minuten. In der...
mehr
Wynn Stewart: Wishful Thinking (10-CD Deluxe Box Set)
10-CD Box (LP-Format) mit 52-seitigem Buch, 281 Einzeltitel. Spieldauer ca. 742 Minuten.
In der Geschichte der Country Music wird
Wynn Stewart
im Allgemeinen als einer der echten, ursprünglichen Country-Sänger verehrt. Er gilt ebenso als einer der Architekten des klassischen West Coast Country Sounds der 50er Jahre. Zu denjenigen, die Wynn als besten und einflussreichsten Sänger der Country Music ansehen, gehören
Dwight Yoakam
,
Buck Owens
,
Harlan Howard
(der Autor vieler Hits für Wynn) und
Merle Haggard
(der seine Karriere in Wynns Band begann). Diese Box umfasst alle Aufnahmen Wynn Stewarts von 1954 - 1985, sein komplettes Schaffen für Intro, Capitol, Jackpot-Challenge, Copre, Playboy und verschiedene andere Label, darunter auch Wynns eigene Label Win und Pretty World, insgesamt mehr als 70 bislang unveröffentlichte Titel inklusive eines kompletten Albums und einer Session in Rusty Yorks Studio in Cincinnati aus dem Jahr 1969.
Die 281 Titel auf dieser exklusiven 10-CD Box beinhalten die Originalversionen von Country Klassikern wie
Keeper Of The Keys
(mit
Eddie Cochran
),
Waltz Of The Angels, Come On' Playboy
' (
Dwight Yoakam
). Es ist dieser Bakersfield-Sound. Ich liebe Wynn Stewarts Gesangstil und seine Aufnahme dieses Songs.''),
It's Such A Pretty World Today
und
After The Storm
. In vielen der Sessions von 1954 - 1970 hört man die stilprägende Steel Guitar von Ralph Mooney.
Ebenfalls in der Box enthalten ist ein 52-seitiges Buch in LP-Größe, welches die erste umfassende Biographie von Wynn Stewarts tragischem Leben enthält. Eine ausführliche Diskografie und etliche bislang unveröffentlichte Fotos runden dies Set ab...
Artikeleigenschaften von

Wynn Stewart: Wishful Thinking (10-CD Deluxe Box Set)
Albumtitel:

Wishful Thinking (10-CD Deluxe Box Set)

Genre

Country

Edition 2

Deluxe Edition

Preiscode

JI

Artikelart

Box set

EAN:

4000127158864

Gewicht in Kg:

1.4
Wynn Stewart 1954 - 1985 Also warum ist es nicht für Wynn Stewart passiert? Er...
mehr
"Wynn Stewart"
Wynn Stewart
1954 - 1985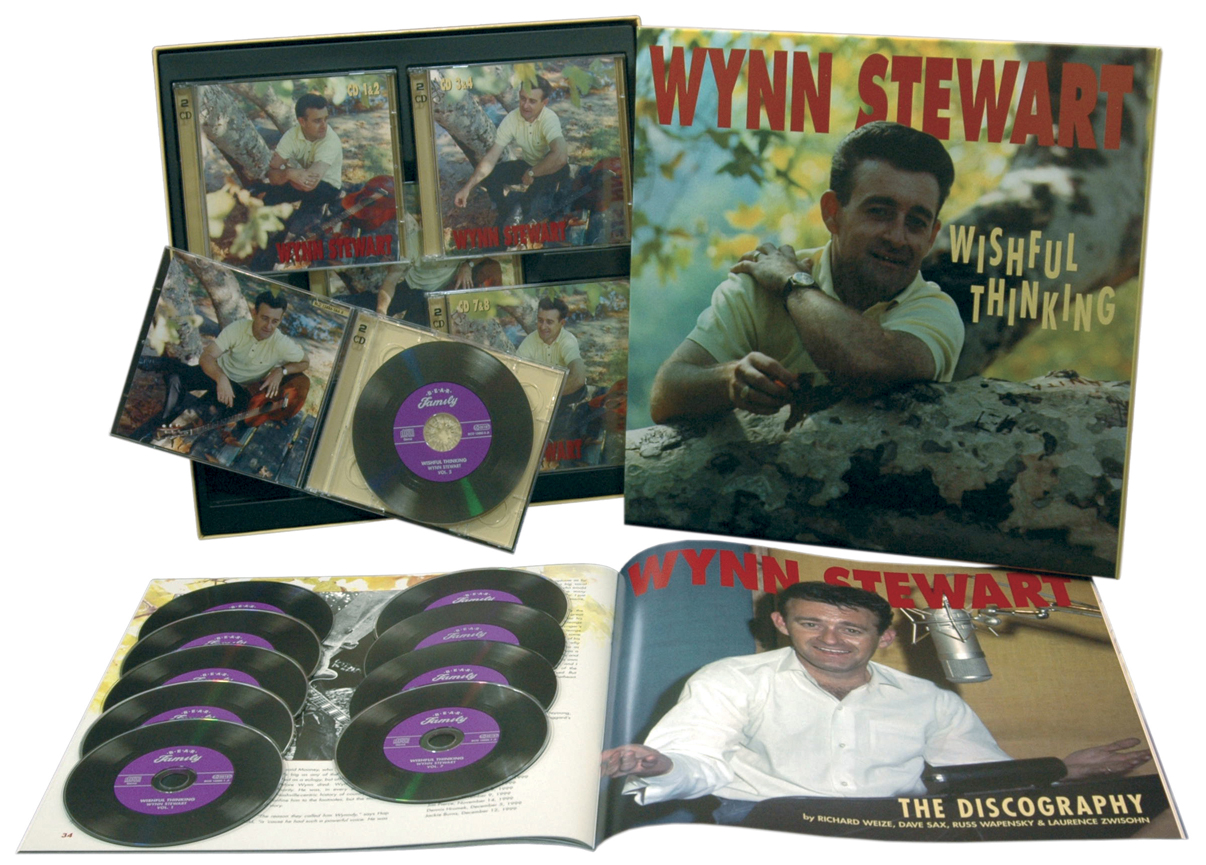 Also warum ist es nicht für Wynn Stewart passiert? Er war ein ebenso guter Sänger wie jeder andere in der Country-Musik. Eine reine Sängerin. Seine Kollegen sagten ihm ständig, er sei einer der Besten, wenn nicht sogar der Beste. Wenn er gelebt hätte, wäre es verlockend zu glauben, dass seine Rolle als Architekt der Country-Musik an der Westküste anerkannt worden wäre und er hätte seine Karriere so wie Buck Owens und Merle Haggard erneuern und fortsetzen können. Es ist jedoch wahrscheinlicher, dass er das Schicksal vieler seiner Zeitgenossen erlitten hätte. Verweigert Airplay, würde er gelegentlich Stints in Branson spielen, in der Nähe, wo er jetzt begraben ist. Sicher, Wynn Stewart hatte seine Chancen und sah einige Erfolge. Er war dreißig Jahre lang in und aus den Country-Charts, aber die Hits waren weniger und kleiner, als sie sein sollten, und wenn man heute an kalifornische Country-Musik denkt, denkt man an Buck, Merle und Dwight statt an Tommy Collins, Skeets McDonald.... oder Wynn Stewart.
Es stimmt, dass Wynn in gewisser Weise sein eigener schlimmster Feind war, aber dasselbe kann man von Jimmie Rodgers, Hank Williams, George Jones und vielen anderen sagen. Wynn trank und zeigte nicht, dass er viele von denen, die ihm helfen wollten, entfremdet hatte. Die Industrie mochte ihn trotzdem. Die Fans mochten ihn. Sie sahen sein Talent und sahen, dass er ein guter - wenn auch fehlerhafter - Mann war.
Winford Lindsey Stewart war, wie er gerne sagte, ein größerer Name als er war. Er krönt mit 5' 5" in seinen Socken (5' 7" in seinen Plateauschuhen). Er wurde am 7. Juni 1934 in der Nähe von Morrisville, Missouri, geboren. Sein Vater, Cleo Winford Stewart (geboren am 19. August 1911), und seine Mutter, Golden (geboren am 1. Februar 1912), kamen aus Missouri. Cleo hatte dreizehn Geschwister, und schon in den dreißiger Jahren gab es eine Familientradition, nach Kalifornien hin und her zu gehen, wie es die wirtschaftlichen Umstände vorschrieben. Cleos Vater wurde 1938 bei einem Autounfall in Arizona auf einer dieser Reisen getötet. Cleo war Landwirt, als Wynn geboren wurde, und Wynn hatte zwei Geschwister, Patty und Beverly. Cleo nahm die Familie mit nach Vallejo in der San Francisco Bay Area, um während des Zweiten Weltkriegs an der U-Boot-Basis zu arbeiten, kam zurück nach Missouri und zog dann 1948 nach Los Angeles. Seine Mutter hatte wieder geheiratet und war in der Gegend vo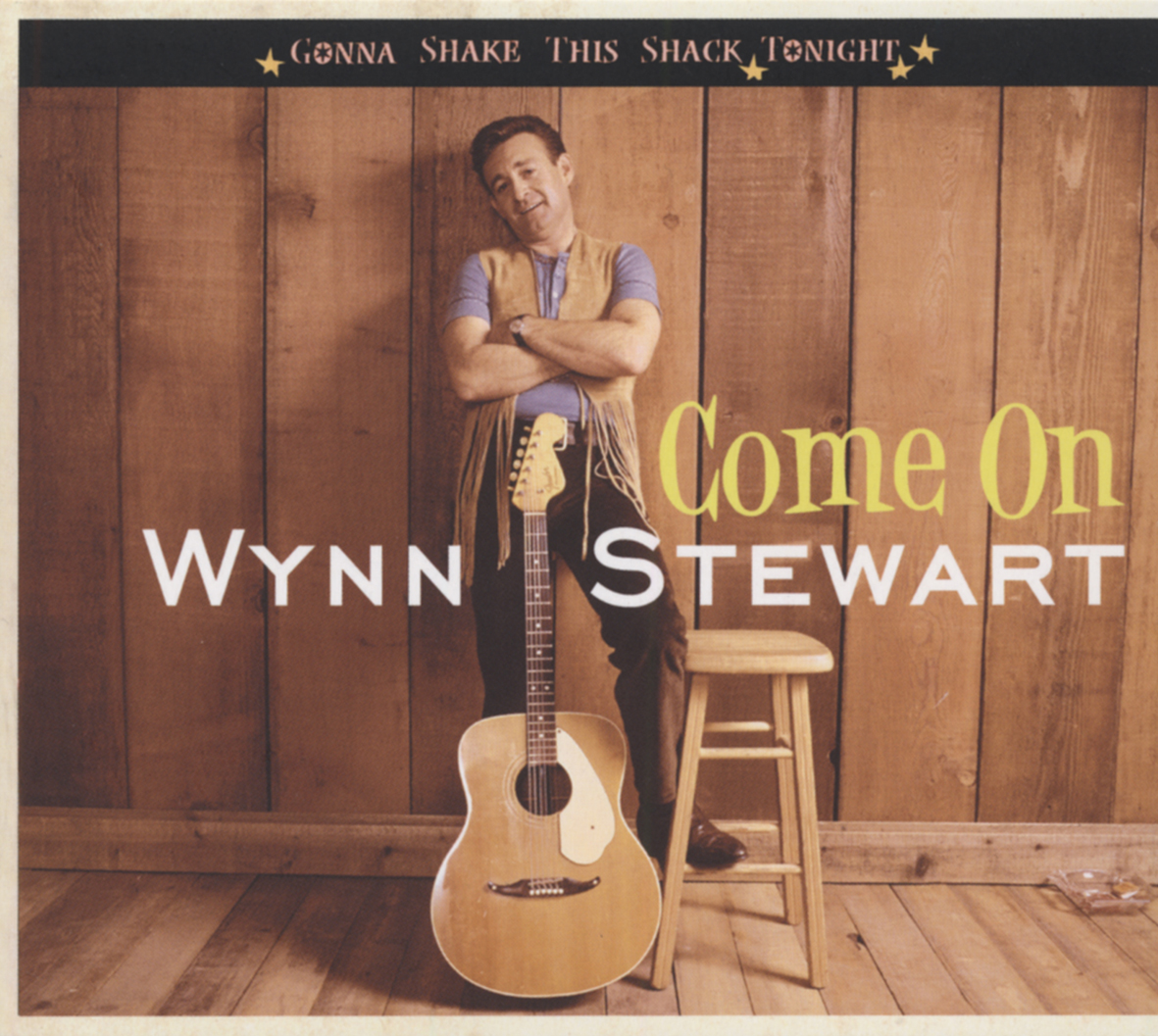 n Florenz im Großraum Los Angeles angesiedelt, und Cleo ließ sich auch dort nieder und arbeitete als Möbelpolsterer.
Noch bevor die Stewarts Missouri für immer verließen, war Wynn auf KWTO (Keep Watching the Ozarks) in Springfield, der späteren Hoststation des Ozark Jubilee, aufgetreten. "Musik war von Anfang an Teil von Wynn", sagte seine Schwester Beverly Mullins. "Er sang mit unseren Tanten in der Kirche[eine Pressemitteilung von 1969 besagt, dass sein erster öffentlicher Auftritt im Alter von fünf oder sechs Jahren war, als er mit Tante Leota in der Kirche sang], aber seine erste Liebe war Baseball. Wir hatten einen Onkel, Ken Gables, der ein Linkshänder war, und ich scheine mich zu erinnern, dass er für etwas in die Rekordbücher kam. Onkel Ken sagte Wynn, er müsse etwas größer sein, um auf dem Hügel zu stehen. Dann bekam er so etwas wie einen Sportlerfuß in die Hand und musste ihn der Luft aussetzen." Also fing Wynn an, in den Clubs zu spielen und setzte stattdessen seine Hand dem Zigarettenrauch und dem alten Bierfunk aus.
Wynn hatte die Gitarre im Alter von acht Jahren abgeholt, und laut Beverly sah ihn ein Verkäufer von Folger's Coffee in einem Tal.
und mochte ihn so sehr, dass er ihm einen erstklassigen Gibson kaufte. Wynns erste Aufnahme, privat auf einer Acetatscheibe geschnitten, entstand am 5. April 1948. Es war Eddy Arnolds Hit der Stunde, Anytime. Wynn besuchte die Edison Park Junior High School und graduierte 1951 an der Huntington Park High School und hatte nur sehr wenige Jobs außerhalb der Musik. Ein Artikel in'Country & Western Jamboree' (September 1956) erwähnt, dass er "bis vor kurzem als Drucker tätig war". Er war unter 21, als er anfing, die Gelenke zu spielen, also konnte er nicht gehen, es sei denn, sein Vater begleitete ihn, und nur dann, wenn er auf der Bühne blieb.
Carl Moore, ein DJ im Huntington Park, der unter dem Namen "Squeakin' Deacon" auftrat, veranstaltete regelmäßig Talentshows, und Wynn trat so oft er konnte ein. Bei einem von ihnen traf er Ralph Mooney, der sein Steelgitarrist werden sollte, obwohl Mooney zu diesem Zeitpunkt Leadgitarre spielte. Mooney war sechs Jahre älter als Wynn, aber sie entdeckten, dass sie auf der gleichen Junior High School, Thomas A. Edison, in der Flore waren.
nce Schulbezirk. Später im Leben würde Ralph Mooney sagen, dass er sich, egal wie viele Sessions er mit anderen Künstlern machte, fünfzehn Jahre lang als Wynn Stewarts Steelgitarrist betrachtete. "Wynn und sein Vater kamen jeden Sonntag zu diesem Talentwettbewerb, den Squeakin' Deacon im Compton Ballroom veranstaltete", sagt Mooney. "Er hieß damals Winford. Er hat den Talentwettbewerb jedes Mal gewonnen. Die Leute haben es gehasst, ihn kommen zu sehen. Du würdest eine Armbanduhr gewinnen, und er würde hereinkommen und diesen Arm voller Armbanduhren zeigen. Wir waren dazu bestimmt, uns zu treffen, glaube ich...
Bewertungen lesen, schreiben und diskutieren...
mehr
Kundenbewertungen für "Wishful Thinking (10-CD Deluxe Box Set)"
Von:
Matthew Bryan
Am:
27.09.2021
This is how a comprehensive, career-spanning set is done
It really doesn't get better than this set. It's all here, in everything a Wynn Stewart fan could ever hope for, with exceptional audio quality, thorough session notes, and a comprehensive bio piece with great photos, all tastefully packaged. Wynn's albums are OOP and have never been available on CD as far as I can tell. Bear Family has delivered in kind with this masterpiece; truly emblematic of what an artist's career-comprehensive box set should look like.
Bewertung schreiben
Bewertungen werden nach Überprüfung freigeschaltet.
Weitere Artikel von Wynn Stewart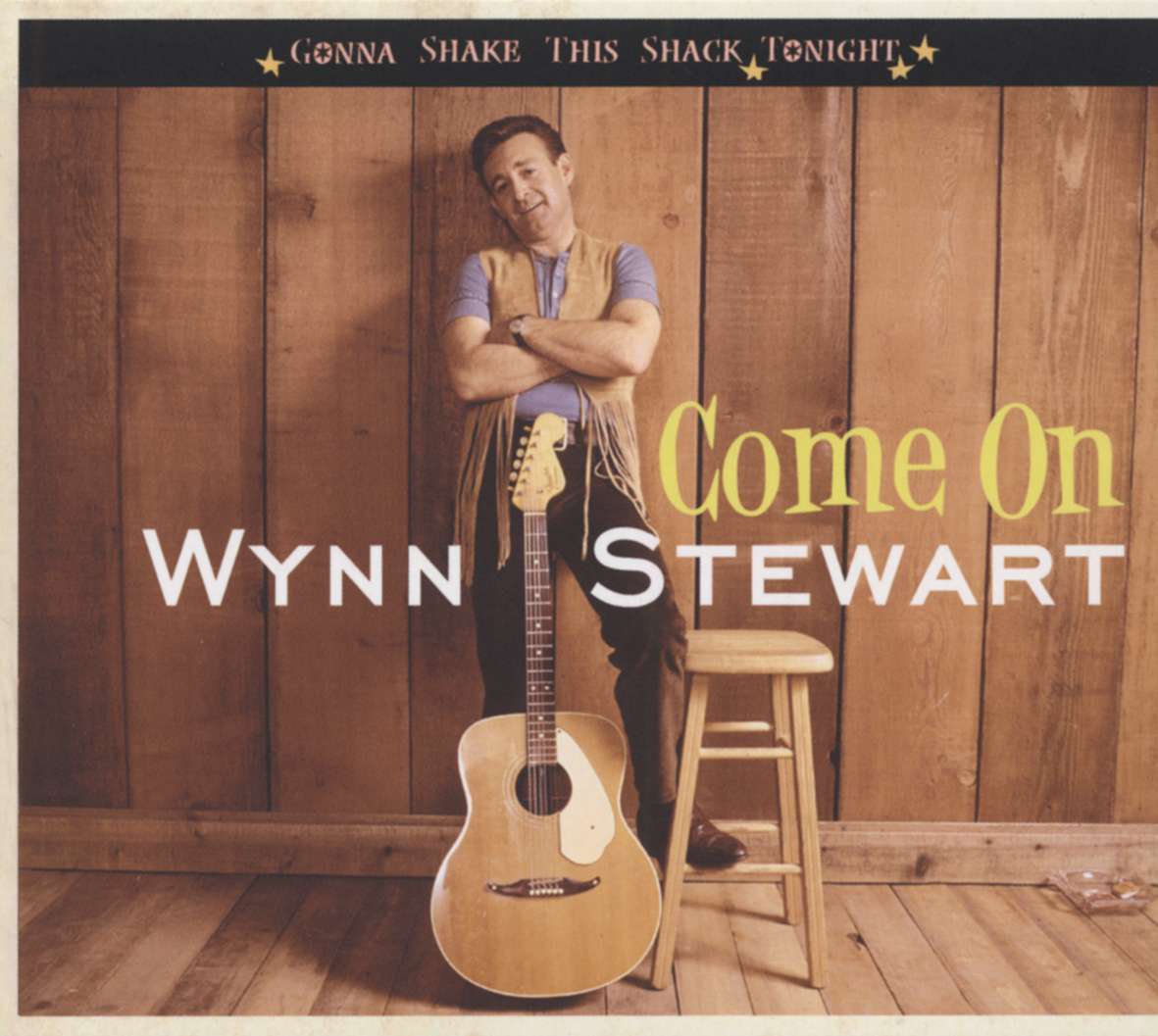 Wynn Stewart: Come On - Gonna Shake This Shack Tonight
Art-Nr.: BCD17252


Sofort versandfertig, Lieferzeit** 1-3 Werktage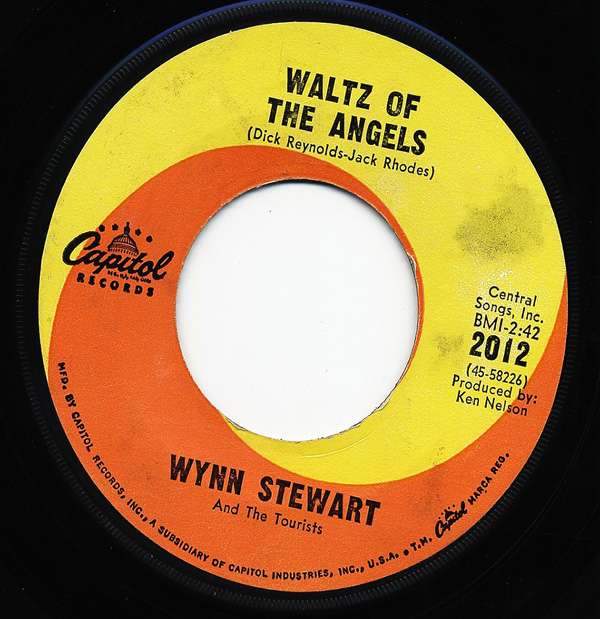 Wynn Stewart: Waltz Of The Angels - Love's Gonna Happen To Me
Art-Nr.: CAP2012


Artikel muss bestellt werden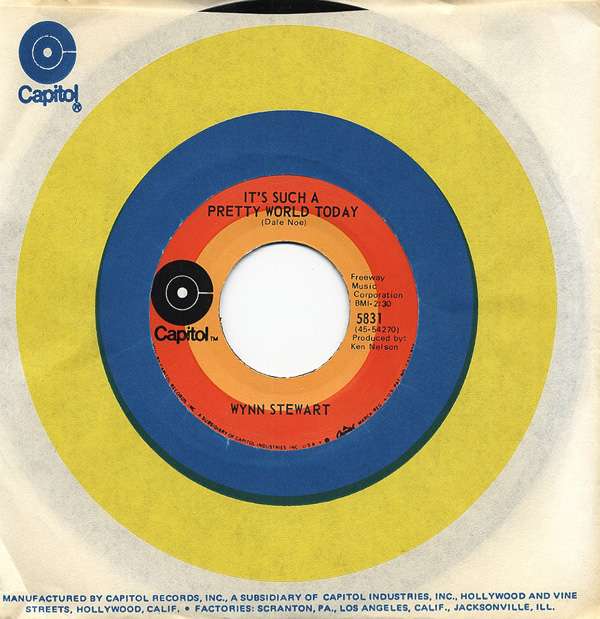 Wynn Stewart: It's Such A Pretty World Today - Ol' What's Her
Art-Nr.: CAP5831


Artikel muss bestellt werden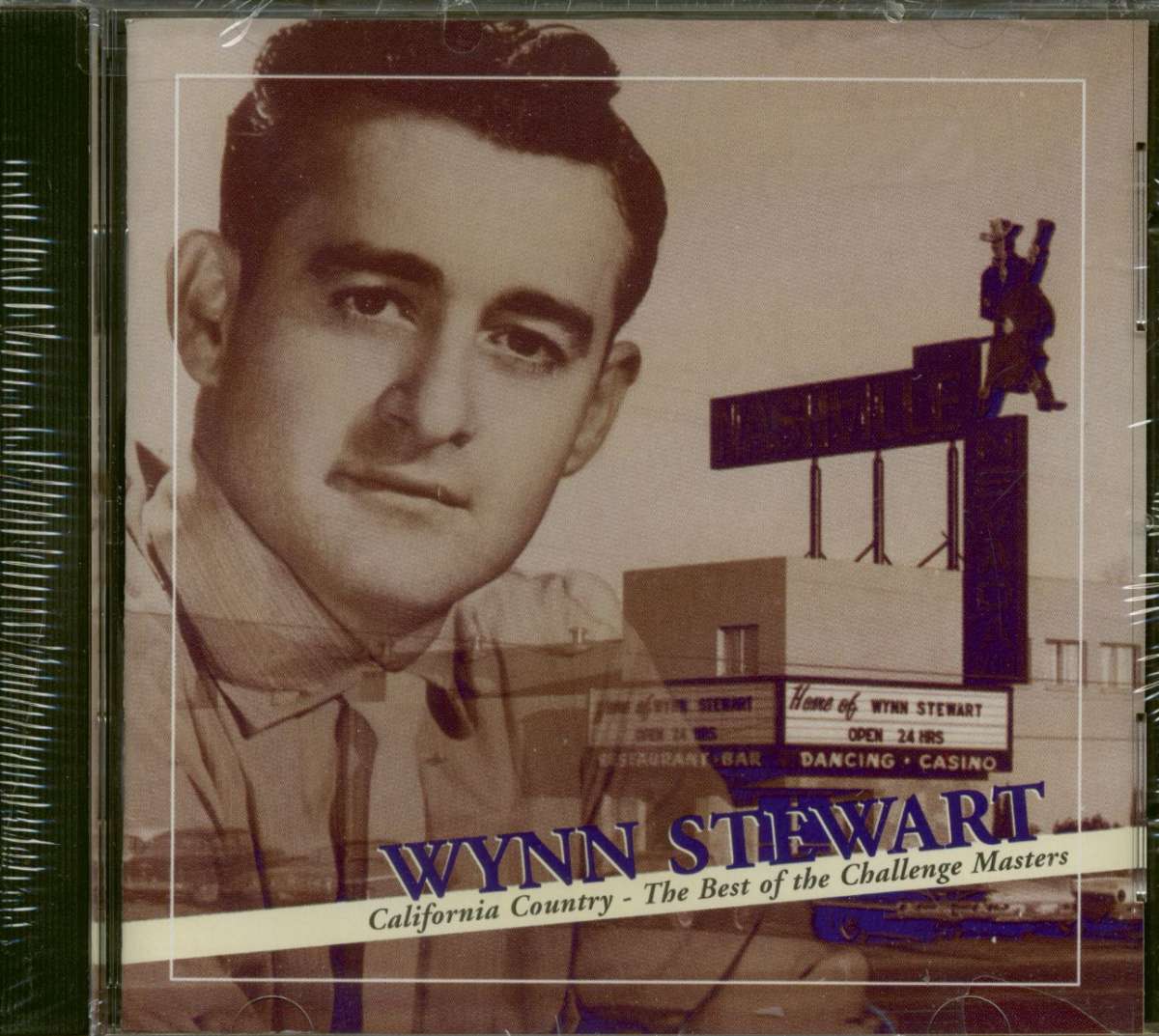 Wynn Stewart: California Country - Best Of The Challenge...
Art-Nr.: CDAVI5013


die letzten 2 verfügbar
Sofort versandfertig, Lieferzeit** 1-3 Werktage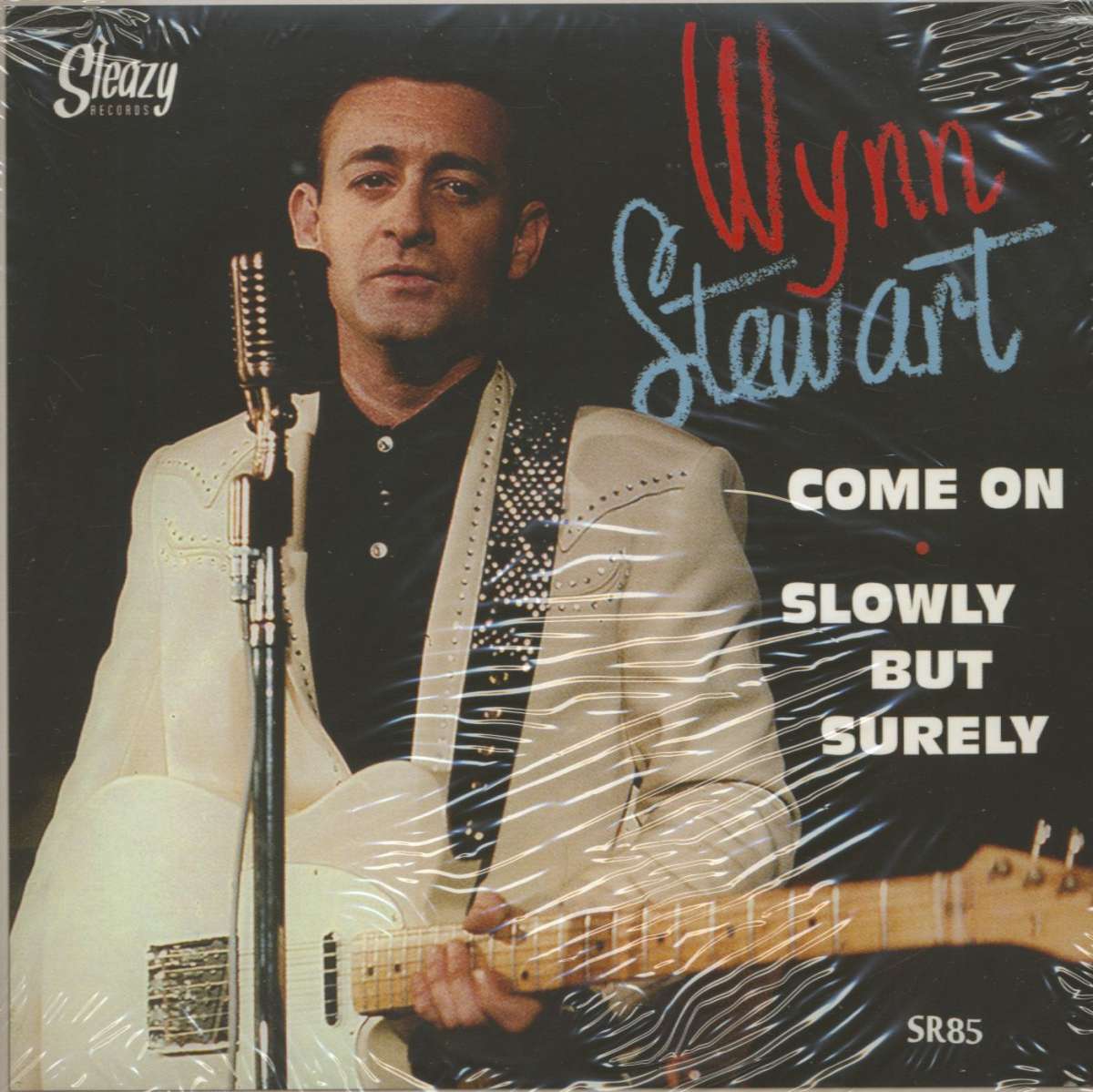 Wynn Stewart: Come On - Slowly But Surely (7inch, 45rpm, PS)
Art-Nr.: 45SR85


nur noch 1 verfügbar
Sofort versandfertig, Lieferzeit** 1-3 Werktage