Der Artikel wurde erfolgreich hinzugefügt.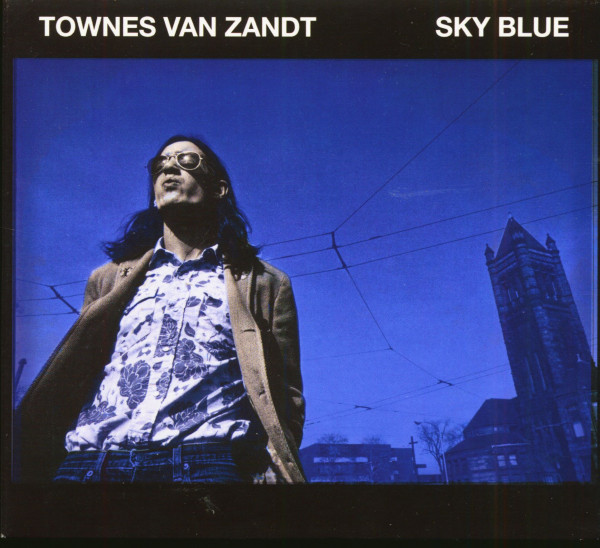 Artikel-Nr.:

CDFP17062

Gewicht in Kg.:

0.055
(Fat Possum Records) 11 Tracks - Digipack - Zum 75. Geburtstag des großen...
mehr
Townes van Zandt: Sky Blue (CD)
(Fat Possum Records) 11 Tracks - Digipack -
Zum 75. Geburtstag des großen Singer/Songwriters veröffentlicht Fat Possum unveröffentlichte akustische Aufnahmen, die vor 46 Jahren entstanden, darunter zwei nie gehörte Stücke.
''Ich lernte Townes kennen, als ich 1973-1974 Schlagzeug bei Steve Earle spielte. Townes war erfolgreich, hatte ein paar gute Alben rausgebracht. Ich dachte, er hätte ein tolles Haus, mit ein paar schicken Autos vor der Tür.
Als wir dort ankamen, sahen wir einen ollen Wohnwagen ohne Fenster, keine Möbel, eine Matratze im Schlafzimmer, eine Couch und ein paar Hühner, die herumliefen. Da wusste ich, dem geht's um die Musik.'' - Schlagzeuger Leland Waddell über sein erstes Treffen mit Townes Van Zandt, der in Clarksville mit seiner Frau Cindy in einem vergammelten Wohnwagen hauste.
Artikeleigenschaften von

Townes van Zandt: Sky Blue (CD)
Albumtitel:

Sky Blue (CD)

Genre

Folk

Artikelart

CD

EAN:

0767981170626

Gewicht in Kg:

0.055
van Zandt, Townes - Sky Blue (CD)

CD 1
01
All I Need
02
Rex's Blues
03
The Hills Of Roane County
04
Sky Blue
05
Forever For Always For Certain
06
Blue Ridge Mtn Blues (Smoky Version)
07
Pancho And Lefty
08
Snake Song
09
Silver Ships Of Andalar
10
Dream Spider
11
The Last Thing On My Mind
Townes Van Zandt Pancho And Lefty During the third week of February, 1973, Townes...
mehr
"Townes van Zandt"
Townes Van Zandt
Pancho And Lefty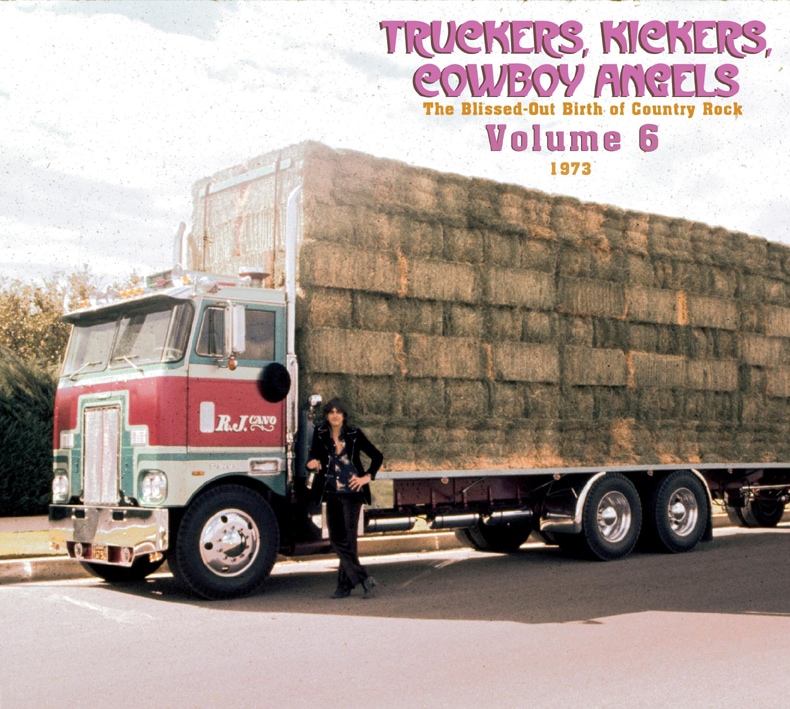 During the third week of February, 1973, Townes Van Zandt's sixth album, 'The Late Great',shipped out of United Artists Records' five warehouses across the country. The austere, black-and-white gatefold sleeve was embellished with two photos and a little over one hundred words, its minimalism foretelling the content. Townes' music hadn't always been so perfectly framed, nor had he so successfully balanced light and dark. The arrangements on his earlier LPs had sometimes been prettified or overwrought, but this time the backing was more in keeping with the tenor of his music. The album's title was a joke that probably alluded to the fact that Townes had nearly overshot the runway several times. The front cover still-life was framed by Gothic type as if it were a funeral invitation. The back cover photo was the polar opposite; Townes was alive and buzzed. Poppy Records boss Kevin Eggers said that he came up with the title to generate a little interest. Most people didn't know Townes was alive; perhaps they'd take notice if they thought he was dead.
All the words expended on Pancho And Lefty have compounded more than unraveled its enigma. In concert, Townes would preface it with a story longer than the song itself of how he wrote it in a motel after devotees of Billy Graham and the Guru Maharaji had taken every hotel room in Dallas. Was it set in the past or present? Were Pancho and Lefty men or metaphors? Cosmic Butch Cassidys? Perhaps even Townes wasn't sure. Jack Clement, who'd dubbed trumpets on Johnny Cash's Ring Of Fire, added mariachi horns to one verse and strings to another. Neither was obtrusive, although Townes claimed that they went on without his say-so. Eggers wanted drums on the track but Townes refused. Emmylou Harris - a latter-day songcatcher, ferreting out obscure songs just as folklorists sought them in the mountains - recorded Pancho And Lefty in 1977. Six years later, it became a #1 country hit for the duo of Willie Nelson and Merle Haggard. Since then hundreds of performers have recorded it, most recently the duo of Elizabeth Cook and Jason Isbell. Detail hounds note that the original 45 rendered the title as Poncho & Lefty and the original LP as 'Pauncho & Lefty,' Spanish clearly not being the first, second, or third language of anyone at Poppy Records.
Various Truckers, Kickers, Cowboy Angels - The Blissed-Out Birth Of Country Rock, Vol. 6: 1973 (2-CD)
Read more at: https://www.bear-family.com/various-truckers-kickers-cowboy-angels-the-blissed-out-birth-of-country-rock-vol.-6-1973-2-cd.html
Copyright © Bear Family Records
Bewertungen lesen, schreiben und diskutieren...
mehr
Kundenbewertungen für "Sky Blue (CD)"
Bewertung schreiben
Bewertungen werden nach Überprüfung freigeschaltet.
Weitere Artikel von Townes van Zandt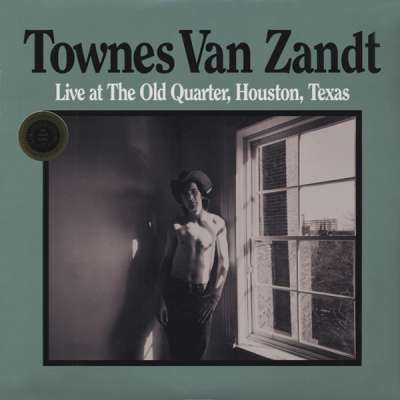 Townes van Zandt: Live At The Old Quarter, Houston,TX (2-CD)
Art-Nr.: CDFP1118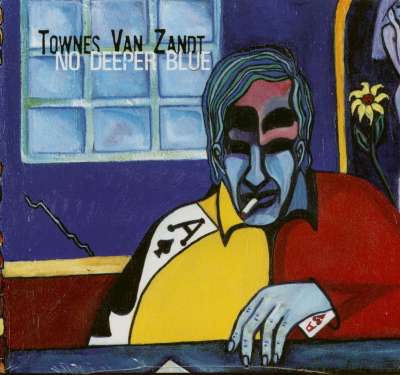 Townes van Zandt: No Deeper Blue (CD)
Art-Nr.: CDFP1173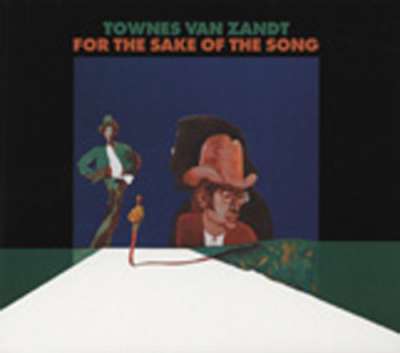 Townes van Zandt: For The Sake Of The Song
Art-Nr.: CDMR532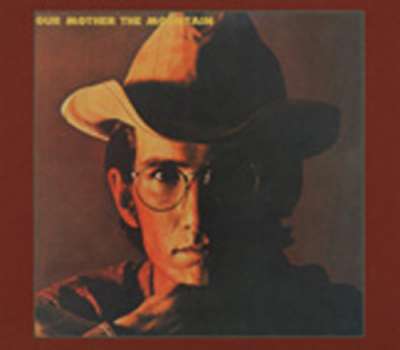 Townes van Zandt: Our Mother The Mountain
Art-Nr.: CDMR542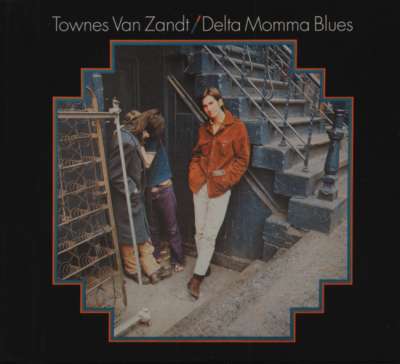 Townes van Zandt: Delta Momma Blues
Art-Nr.: CDMR562