Der Artikel wurde erfolgreich hinzugefügt.
Various
The Apollo Acappella Audition Album (LP)
Artikel-Nr.:

LPREL5075

Gewicht in Kg.:

0.21
(Relic) 16 tracks - If you're a longtime fan of acappella— maybe you even go back to the...
mehr
Various: The Apollo Acappella Audition Album (LP)
(Relic) 16 tracks
-
If you're a longtime fan of acappella— maybe you even go back to the mid-60's when 'I' m In Love' by the Velvet Angels almost became a Philly smash, and'Stormy Weather' by the Zircons graced the N.Y. airwaves — you're probably wondering about the contents of this album. After all, Apollo Records was a key fifties r&b label; they released great groups, blues, and gospel, but acappella?

We were equally surprised to find these acappella gems—audition and rehearsal tapes— in the midst of Apollo's long-neglected archives. It was exciting to hear a tittle-known group like the Gentlemen surface again with their haunting 'Story of a Love Gone Cold.' It was a thrill to hear a young unknown group audition for Apollo on a tape that had been stored for over thirty years in a dusty box marked 'Avalons.' But it was almost miraculous to find unissued acappella ver-sions by the Keynotes, Casanovas, and Dovers of some of their best songs. Harmony fans, take note! You'll hear these songs for the first time without instrumental backing as the groups try out their future Apollo releases. Let's begin with the Casanovas, a classy group f rom North Carolina who did six nice singles for Apollo between 1954 and 1957.
Long underrated, the Casanovas were never promoted properly by Apollo, and their memorable songs languished in obscurity, except for the r&b collecting fraternity.

We'vetried to remedy this neglect,thirty years later by issuing a complete LP of their Apollo sessions (including a few unreleased gems— Relic/ Apollo #5073.) 'Please Be Mine' and'You Are MyQueen' are my favorite Casanovas' ballads, although their first single and biggest hit, 'That's All,' is also in the running. Melvin 'Mike' Stowe sings the lead on 'You Are My Queen,' with Willie and Frank McWilliams, Chester Mayfield, and William Samuels, who had sung with the Royal Sons, the gospel predecessors of the 5 Royales, ably back-ing him. 'Please Be Mine' features the distinctive tones of Chester Mayfield, who probably could have been a great solo artist with the right breaks. The Casanovas' acappella songs are from a rehearsal tape recorded in April, 1957 at a High Point, N.C. radio sta-tion, and sent by their friend, Bob Woodward, to Charles Merenstein at Apollo. Merenstein and his mother-in-law, Bess Berman, listened to the songs, and made their final choice before bringing the group to New York to record. The Keynotes' acappella renditions of 'A Star,' 'Suddenly,' and 'I Don't Know' are from a single tape lacking either stat. sheet or date. Apollo had a small studio on its premises on the ground floor at 457 W. 45th Street in
New York City, and it's probable that these early workings of the Keynotes' later singles were done there.

Most of the Apollo sessions were recorded at nearby Beltone, Mastersound, or Bell Sound studios, so the small office studio was most likely used just for these rehearsals and auditions. It's clear from the different alternate versions of 'I Don't Know' done with music that they were experimenting with the proper tempo for this great record (see our complete Keynotes' LP, Relic/ Apollo #5072.) The beginning line 'Hello, hello again, my friends I hope we'll meet again' was, of course, used by the Willows on their '56 hit, 'Church Bells May Ring,' Since the Keynotes and Willows hung around the same 115th Street corners and playgrounds, it's probable that this phrase was a popular street saying that was readily appropriated by the groups from that Harlem neighborhood. The original Keynotes included Floyd Adams, lead; Howard Anderson, first tenor; Roger Lee, second tenor; Larry 'Spa nky' Carter, baritone; and Tucker Clark, bass. Since writing their story for our Keynotes' LP, we've sadly learned that at least three of the original five members are dead. The Keynotes were a quintessential N.Y. street-corner group. They knew everybody in their neighborhood, and a lot of aspiring vocalists tried out their skills with them. Theirs is the familiar tragedy of the central Harlem streets; their youthful talent and vitality quickly turned to oblivion with the passing years.

Fortunately, the Dovers have fared quite well since the fif-ties. Miriam Grate's warm tones set the pace for this stylish, underrated group. Songs like'The Sentence' and'Sweet as a Flower' were fresh and lyrically original; the Dovers were local favorites in Harlem who never were able to attain star-dom. The first Dovers' group consisted of: Miriam Grate, lead; Wyndham Porter, baritone; James Sneed, bass; and Eddie Quinones, tenor. Miriam and Wyndham lived in the same building at212 W. 129th Street in the St. Nicholas Pro-jects, and their chum, BobbyJohnson, also sang with the first group. There's no date on the interesting odd reel we found with these songs by the' Dovers, but one listen reveals the vocal skills that Miriam and the boys possessed. Her subtle phrasings are nicely supported by the strong group. The Dovers' only single for Apollo was 'My Angel' on March 5, 1955.(They also backed Lou Bartel's mediocre 'I Pray' at the same session.) It's possible that the sides on this LP('Sweet as a Flower' and'The Sentence' were done later for Joe Davis) were by the second Dovers— Miriam, James Sneed, Wyndham'Corky' Porter, 'Keno,' and Frank Edwards — but this later group never officially recorded for Apollo, only for Joe Davis. Unfortunately, there are no clues on the unmarked tape box. The Gentlemen cut two obscure singles for Apollo on Sep-tember 29, 1954, and it's too bad that their sad domestic saga, 'Story of a Love Gone Cold,' was never released or produced with full musical accompaniment.

We know nothing about the Gentlemen. It's quite possible that they were not from New York. Anyone recognize the names, Larry Bogar, Lonnie Johnson, or Ray Johnson, all writers of their Apollo 'Tired of You' single, released in October, 1954? The Avalons are also a complete mystery. Their audition tape includes the Dominoes' song, 'Love Me Now or Let Me Go,' 'Baby Looka Here,' and their arresting version of the Dominoes''Do Something For Me.' Although 'Avalons' is inscribed on the box, the group sounds a lot like the Gentlemen— at least like the2 songs bythe Gentlemen included here — and they have a similar youthful feel to their songs. It's a shame that the Avalons were never recorded; it's quite lucky that these performances have been preserved over the years.

Fans of pure group harmony may prefer the unadorned, acappella versions of group classics when they exist. But Apollo used the best N.Y. session sidemen like Sam 'The Man' Taylor, Mickey'Guitar' Baker, and King Curtis to back their group vocals. Just as a Rama-Gee Cleftones' or Teenagers' outing would be unthinkable without Jimmy Wright's honking sax, the Apollo recordings gain immeasurably from their expert instrumental backing. Still, it's exciting to hear these long-forgotten, original rehearsals and auditions by young and talented fifties' groups. (Donn Fileti)
Video von Various - The Apollo Acappella Audition Album (LP)
Artikeleigenschaften von

Various: The Apollo Acappella Audition Album (LP)
Various - The Apollo Acappella Audition Album (LP)

LP 1
01
Please Be Mine
CASANOVAS
02
You Are My Queen
CASANOVAS
03
Night Rider
CASANOVAS
04
Only Heaven Knows
DOVERS
05
My Love
DOVERS
06
Sweet As A Flower
DOVERS
07
The Sentence
DOVERS
08
Your Love
DOVERS
09
You're Driving Me Crazy
GENTLEMEN
10
Story Of A Love Gone Cold
GENTLEMEN
11
A Star
KEYNOTES
12
Suddenly
KEYNOTES
13
I Don't Know
KEYNOTES
14
Love Me Now Or Let Me Go
AVALONS
15
Baby Looka Here
AVALONS
16
Do Something For Me
AVALONS
Various Artists Verschiedene Künstler/Interpreten auf einem Tonträger. Entweder als...
mehr
"Various"
Various Artists
Verschiedene Künstler/Interpreten auf einem Tonträger.
Entweder als Themen Zusammenstellung oder als Greates Hits, Best of.., Singles Collections usw.
Various Artist on Bear Family
Bewertungen lesen, schreiben und diskutieren...
mehr
Kundenbewertungen für "The Apollo Acappella Audition Album (LP)"
Bewertung schreiben
Bewertungen werden nach Überprüfung freigeschaltet.
Weitere Artikel von Various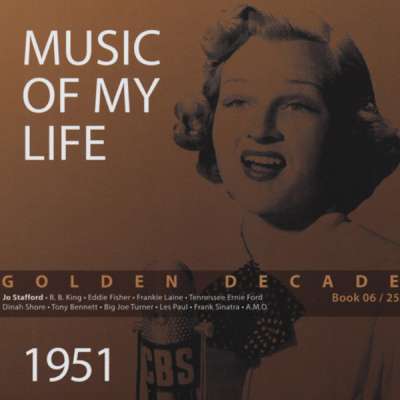 Various: Music Of Life - 1951 - Golden Decade, Vol.6...
Art-Nr.: CD27231961


Artikel muss bestellt werden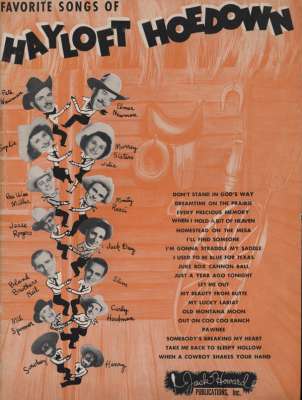 Various: Favorites Songs Of Hayloft Hoedown
Art-Nr.: 0031075


Sofort versandfertig, Lieferzeit** 1-3 Werktage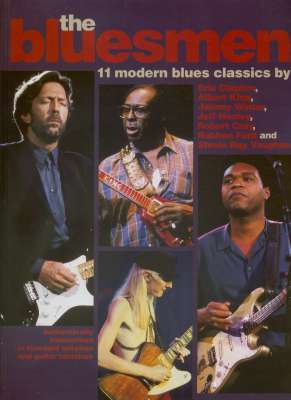 Various: The Bluesmen - 11 Modern Blues Classics
Art-Nr.: 040957132


Sofort versandfertig, Lieferzeit** 1-3 Werktage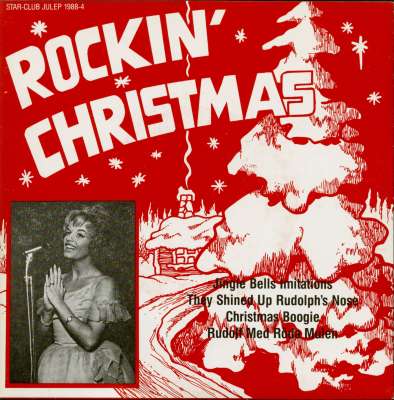 Various: Rockin' Christmas Vol.4 (7inch EP, 45rpm, PS,...
Art-Nr.: 45JJ19884


Sofort versandfertig, Lieferzeit** 1-3 Werktage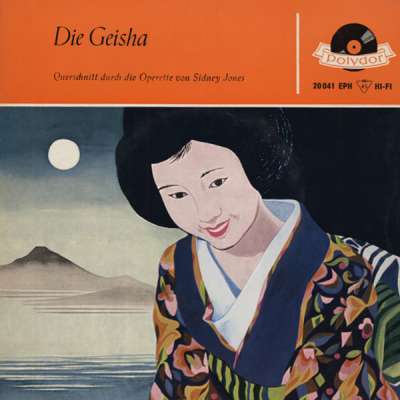 Various: Die Geisha - Querschnitt 7inch, 45rpm, EP, PS
Art-Nr.: 20041EPH


Artikel muss bestellt werden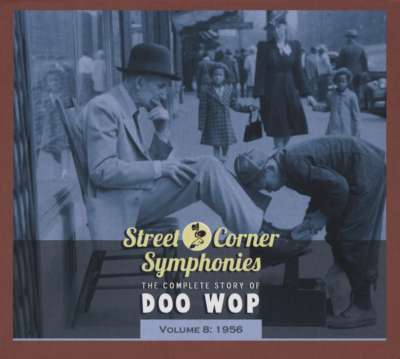 Various - Street Corner Symphonies: Vol.08, 1956 The Complete Story Of Doo Wop
Art-Nr.: BCD17286


Sofort versandfertig, Lieferzeit** 1-3 Werktage