Der Artikel wurde erfolgreich hinzugefügt.
Various
The Best Of Golden Crest (2-CD)
Benachrichtigen Sie mich, sobald der Artikel lieferbar ist.
inkl. MwSt. / zzgl. Versandkosten - Abhängig vom Lieferland kann die MwSt. an der Kasse variieren.
Artikel derzeit nicht verfügbar, Lieferfristen von bis zu 2-3 Wochen sind zu erwarten. (soweit verfügbar beim Lieferanten - kann schneller gehen, manchmal aber leider auch nicht)
Artikel-Nr.:

CDCH21254

Gewicht in Kg.:

0.12
(Ace Records) 48 Tracks (inkl. 3 unveröffentlichte 1958 Tracks der Wailers) mit 20-seitigem...
mehr
Various: The Best Of Golden Crest (2-CD)
(Ace Records) 48 Tracks (inkl. 3 unveröffentlichte 1958 Tracks der Wailers) mit 20-seitigem Booklet.
Ace Records' Verbindung mit Golden Crest geht auf das Jahr 1993 zurück. Das war, als ich in den malerischen Cold Spring Harbor, Long Island, reiste, um einen Lizenzvertrag speziell für den anhaltenden Hit der Wailers, Tall Cool One", zu besprechen, der auf "The Golden Age of American Rock'n'Roll, Vol 6" (CDCHD 650) erschien. Label-Gründer Clark Galehouse war 10 Jahre zuvor gestorben, und so kam seine Tochter Shelley mit ihrem vertrauten Berater - kein geringerer als der große, aber berüchtigte Hy Weiss von Old Town Records. Ich konnte mein "Glück" nicht fassen, auf einen der schärfsten und hinterhältigsten Köpfe der Branche zu treffen. Schließlich hatte ich zwei Verträge: einen für Ace, den anderen in der Ehe mit Shelley.
Im Laufe der Jahre hat Ace die "The Fabulous Wailers" (CDCHD 675, ein Klassiker und immer noch ein solider Verkäufer), "On The Road With Rock'n'Roll" von Mando und den Chili Peppers und "Golden Crest Instrumentals" (jetzt gelöscht) sowie einige einzelne Tracks veröffentlicht. Andere Reissue-Labels haben Golden Crest Meister lizenziert, von Rock'n'Roll, Rocking Instrumentals, Doo Wop und Teenager bis hin zu Klassik.
Jetzt haben wir endlich diese erste "The Best Of Golden Crest"-Kollektion, die sich auf Singles stützt, die vor allem auf die Top-100-Charts in den Top-Rock'n'Roll-Jahren des Mutterlabels und seiner Tochtergesellschaften Shelley, DeWitt und Yorkshire abzielen. Von den 48 Tracks hier sind nicht weniger als 35 neu auf Ace CD und fast die Hälfte neu auf CD.
Aufgrund seiner Lage in Huntington
Station
, NY, war Golden Crest gut positioniert, um Talente aus Long Island (einschließlich Queens und Brooklyn), New York und New
Jersey
zu finden. Aber das Label machte sich einen Namen, als'Tall Cool One' von den Wailers aus dem Nordwesten 1959 und 1964 die Top 50 Charts auf Billboard und Cash Box erreichten. Als Ergebnis des Erfolgs der Wailers hat Galehouse andere nordwestliche Acts wie Clayton Watson (Lord Dent), die Mad Plaids, die Chessmen und Lola Sugia angezapft. Eine weitere Quelle zufriedenstellender Aufnahmen in einer R&B-Ader (aber ohne Hits) ging von der Plattenfrau Lillian Claiborne aus Washington, D.C. aus.
Welche neuen CD-Tracks gibt es also zu genießen? Aus dem Stall von Claiborne, probieren Sie die drei von New Orleans R&B beeinflussten Calvin Ruffins und den punktgenauen
Little Willie John
Soundalike Johnny Stewart mit'Come On And
Love
Me'; das Attitudinal'Bug Out' von den Seven
Teens
und mehr Teenager Pop von den Three Graces and the Montells;'Why Did You Tell Me?von dem verzweifelten R&B'er Cartrell Dickson; die überlegene Seele von'Girl' vom Bluestyle mit Carl Vanterpool; Singles von den Jazzmeistern
Coleman Hawkins
und Carmen Leggio; der großartige Bonustrack'New York
City
Blues' von Larry Dale & his Houserockers (mit
Bob Gaddy
und Jimmy Spruill), geschrieben vom britischen Autor/
Juke
Blues-Autor Dave Williams; und natürlich die drei "neuen" Wailers-Schnitte aus ihrer ersten Session 1958.
Abgerundet wird diese Doppel-CD durch ein hochattraktives Booklet mit der Geschichte des Labels und seinen innovativen Bild 45er und Bildhüllen. Bei aller Vielfalt der veröffentlichten Musikrichtungen war Golden Crest Records immer noch Teil des wunderbaren Kartells der Independent-Labels, die so viel zur Rock'n'Roll-Ära beitrugen. Und es zeigt sich in diesen 48 großen coolen.
Von John Broven
Artikeleigenschaften von

Various: The Best Of Golden Crest (2-CD)
Albumtitel:

The Best Of Golden Crest (2-CD)

Genre

Rock'n'Roll

Artikelart

CD

EAN:

0029667040129

Gewicht in Kg:

0.12
Various - The Best Of Golden Crest (2-CD)

CD 1
01
DISC 1:
Various
02
Tall Cool One
WAILERS
03
Dirty Robber
WAILERS
04
Wolf Call
LORD DENT & His Invaders
05
Blood Rare
MAD PLAIDS
06
South Of The Border
MANDO & Chilli Peppers
07
I'm Buggin' Out, Little Baby
MOORE, Donny Lee
08
Suzzane
RICKY & ROBBY
09
Purple Pedal Pushers
RICKY & ROBBY
10
Mau-Mau
WAILERS
11
Hurry, Hurry
RUFFIN, Calvin (Hound Dog)
12
My Little Home On The Range
RUFFIN, Calvin (Hound Dog)
13
Come On And Love Me
STEWART, Johnny
14
Loretta
SENATORS
15
Poor Little Puppet
SENATORS
16
Want's On Your Mind
FOUR BARS
17
Mary Don't You Weep
DELIGHTS
18
Pigmy
BABY STICKS
19
Bug Out
SEVEN TEENS
20
Oh Happy Day
STEPHANIE & Gothics
21
Billy Boy's Tune
THREE GRACES
22
7 L
THREE GRACES
23
Tight Spot
PAUL & Four Most
24
Hey! Travelin' Man
HEATHERTON, Dick
25
Toy Balloons
OXFORDS
26
DISC 2:
Various
27
Altat Of Dreams
GINO & Dells
28
Bells Bells
CHESSMAN
29
Someone To Watch Over Me
PRECISIONS
30
Close You Eyes
WAILERS
31
Congo Mombo
MANDO, Chilli Peppers
32
Ragdoll Baby
GRIFFIN, Paul
33
Sarah Lee
PRINCE JESSE
34
I'm Gonna Miss You
RUFFIN, Calvin
35
Money Crazy
BENNETT, Roland
36
Why Did You Tell Me?
DICKSON, Cartrell
37
A Whole Lot Of Lovin'
STEWART, Johnny
38
Terock
RHYTHM ROCKERS
39
Blue Tears
SUGIA, Lola
40
Cut-Out
PAUL & Four Most
41
It's Only A Paper Moon
GINO
42
A Rang A Lang Lang
MONTELLS
43
Girl
BLUESTYLE
44
Hand Clappin' Time
GINO
45
Linda Lu
RIOS, Augie
46
Newport Riot
LEGGIO, Carmen
47
Black Velvet
HAWKINS, Coleman
48
High Wall
WAILERS
49
Scotch On The Rocks
WAILERS
50
New York City Blues
DALE, Larry
Various Artists Verschiedene Künstler/Interpreten auf einem Tonträger. Entweder als...
mehr
"Various"
Various Artists
Verschiedene Künstler/Interpreten auf einem Tonträger.
Entweder als Themen Zusammenstellung oder als Greates Hits, Best of.., Singles Collections usw.
Various Artist on Bear Family
Bewertungen lesen, schreiben und diskutieren...
mehr
Kundenbewertungen für "The Best Of Golden Crest (2-CD)"
Bewertung schreiben
Bewertungen werden nach Überprüfung freigeschaltet.
Weitere Artikel von Various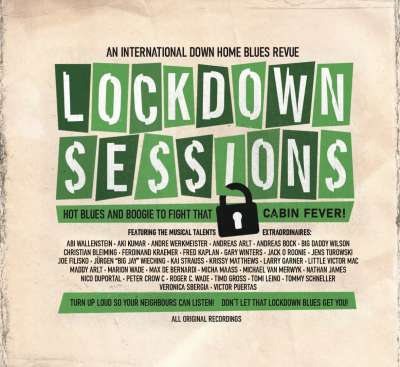 Various: Lockdown Sessions - A Downhome Blues Revue (2-CD)
Art-Nr.: CDCCD11112


Artikel muss bestellt werden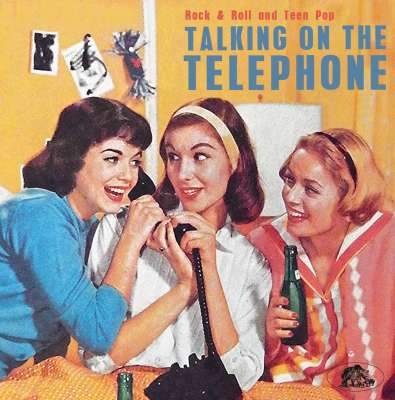 Various: Talking On The Telephone - Rock'n'Roll And Teen...
Art-Nr.: BCD17599


Artikel muss bestellt werden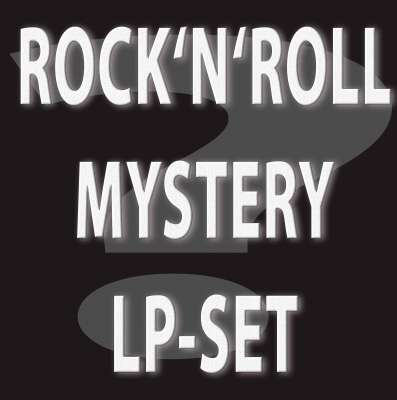 Various: Rock And Roll Mystery LP-Set (3-LP)
Art-Nr.: LPMYSTERY3


Artikel muss bestellt werden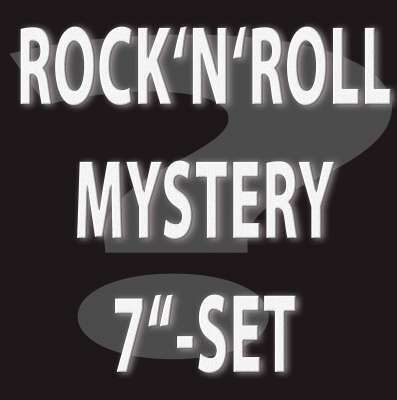 Various: Rock And Roll Mystery 45-Singles-Set (5x 7inch,...
Art-Nr.: 45MYSTERY5


Sofort versandfertig, Lieferzeit** 1-3 Werktage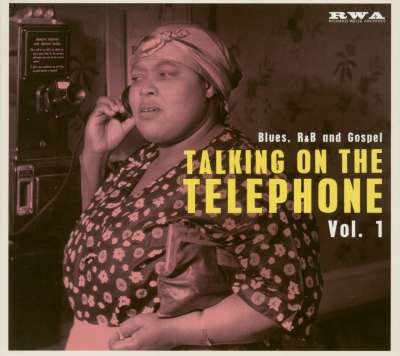 Various: Talking On The Telephone Vol.1 - Blues, R&B And...
Art-Nr.: ACD12524


nur noch 2 verfügbar
Sofort versandfertig, Lieferzeit** 1-3 Werktage