Der Artikel wurde erfolgreich hinzugefügt.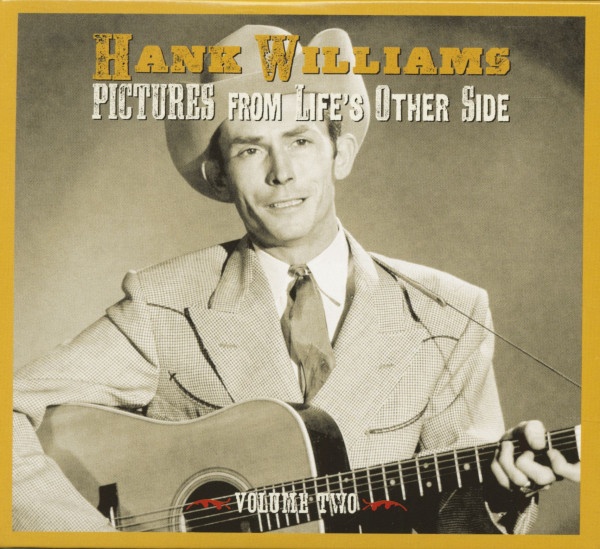 inkl. MwSt. / zzgl. Versandkosten - Abhängig vom Lieferland kann die MwSt. an der Kasse variieren.
nur noch 2x verfügbar
Sofort versandfertig, Lieferzeit** 1-3 Werktage
Artikel-Nr.:

CDBMG669770

Gewicht in Kg.:

0.1
(BMG) 52 tracks, digisleeve Sorgfältig kuratierte und zusammengestellte...
mehr
Hank Williams: Pictures From Life's Other Side Vol.2 (2-CD)
(BMG) 52 tracks, digisleeve

Sorgfältig kuratierte und zusammengestellte 2CD-Digipack-Collections von
Hank Williams
'
Live
-in-Studio Performances im Rahmen der "Mother's Best"-Radioshows, neu restauriert und remastered.
Die drei Doppel-CD-Volumes entstammen dem 2020er Deluxe-Box Set "Pictures From Life's Other Side: The Man and His Music in Rare Recordings and Photos" (9781947026650) und erscheinen nun erstmalig als seperate CD-Veröffentlichungen. Enthält die Klassiker: "Hey Good Lookin'", "I'm So Lonesome I Could Cry", "Cold Cold
Heart
, "
Move
It On Over" & "Long Gone Lonesome Blues".
Artikeleigenschaften von

Hank Williams: Pictures From Life's Other Side Vol.2 (2-CD)
Albumtitel:

Pictures From Life's Other Side Vol.2 (2-CD)

Genre

Country

Artikelart

CD

EAN:

4050538669770

Gewicht in Kg:

0.1
Hank Williams Geb. 17. 9.1923 in Georgiana - Alabama gest. 1. 1. 1953 Record Labels:...
mehr
"Hank Williams"
Hank Williams
Geb. 17. 9.1923 in Georgiana - Alabama gest. 1. 1. 1953
Record Labels: Sterling, MGM, Metro, CMF, Polydor
Erster No.1-Hit: Lovesick Blues (1949)

Hiram Hank Williams, ein begabter Komponist und ein ausdrucksstarker Sänger, der sogenannte Shakespeare Of Country Music, wurde zu einem epocheprägenden Künstler, der auch in der Pop-Musik seine Spuren und seinen Einfluß hinterlassen hat. Sein relativ kurzer Lebensweg war geprägt durch Schwierigkeiten, Probleme und Spannungen, verursacht durch Minderwertigkeitskomplexe und eine unglückliche Ehe mit Audrey Williams.

All diese Probleme, Kompromisse und Streitigkeiten werden in seinen Songs reflektiert, die er zwischen 1946 und 1952 auf Schallplatten eingespielt hat. Seine Trunksucht führte dazu, dass er von der Grand Ole Opryentlassen wurde. Krank und seelisch ausgebrannt starb Hank Williams auf dem Rücksitz seines Cadillacs. Er war auf dem Weg zu einer Show in Canton - Ohio. Seine Band, die Drifting Cowboys, war eine der besten und ideenreichsten All-Star-Bands der Country-Szene. Williams selbst hat eine Fülle von Songs und großen Hits hinterlassen, von denen die meisten zu Country Evergreens wurden. Erinnert sei nur an Jambalaya, Cold, Cold Heart oder Your Cheatin` Heart. 1961 wurde Hank Williams in die Country Music Hall Of Fame aufgenommen.

Ein paar wichtige Stationen seines Lebens:
Am 11. 12. 1946 die erste Aufnahmesession,
am 11.6.1949 die erste Show an der Grand Ole Opry,
am 29.5.1952 die Scheidung von Audrey Williams,
am 18. 10. 1952 heiratete er die außergewöhnlich hübsche Billie Jean Jones Eshlimar.

Über ihr erstes Zusammentreffen mit Hank Williams erzählte Billie Jean später: Als Hank mich sah, kam er einfach auf mich zu und sagte in seinem heimischen Slang: "If You Ain't Married, Ole Hank`s Gonna Marry You. You're About The Purtiest Thing I Ever Saw."
Hank Williams was to me the first rock 'n' roll singer.
Don Everly
Hank Williams war für mich der erste Rock'n' Roll Sänger.
Don Everly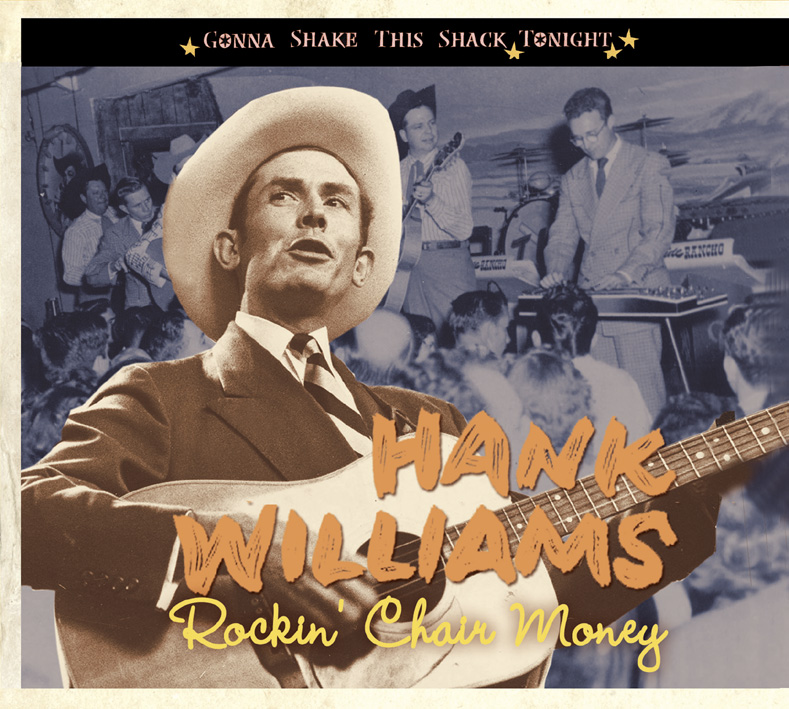 Als Hank Williams' erste M-G-M Platte im Juni 1947 Radiosender und Southern Juke Jo erschien, stand die Countrymusik vor einer seismischen Wende. Western-Swing und Cowboy-Crooners wurden immer beliebter, ebenso wie die traurigen Wehklagen von Roy Acuff und trompetengetriebene Jukebox-Neuheiten. Eddy Arnold und Red Foley beherrschten die Charts mit fein geschliffenen Platten, die mehr in der Stadt als zu Hause klangen. Abgesehen von einigen wenigen ausgewählten Künstlern mit etablierter regionaler Ausstrahlung, ignorierten die großen Labels meist südöstliche Sänger, die zu'hillbilly' klangen, und überließen diesen Markt aggressiven Independent-Labels. Als King Records in Cincinnati anfing, beeindruckende Verkaufszahlen mit roher, unverschämt ländlicher Musik zu erzielen, nahmen die Majors Notiz davon, blieben aber auf Kurs.
Williams's Move It On Over war nicht Ernest Tubb's, Floyd Tillman's oder Moon Mullican's Texas honky tonk. Es war etwas Frisches und Aufregendes, das leidenschaftliche Acuffian Phrasierung mit einem hochvolumigen Backbeat direkt aus den späten 30er Jahren in Chicago verbindet. Es rockte wie verrückt und stellte Hank Williams als bedeutende Stimme in der Countrymusik vor.
Williams' frühe Jahre und Einflüsse wurden an anderer Stelle ausführlich dokumentiert. Der New Yorker Schriftsteller Roger Williams (no relation) schrieb 1970 die erste bedeutende Biographie ('Sing A Sad Song: A Life Of Hank Williams'; Doubleday). Die nächsten fünfzehn Jahre brachten weitere Biographien von Jay Caress, Chet Flippo und George William Koon, unter anderem. Dr. Charles K. Wolfe und Bob Pinson haben auch zu unserem Verständnis von Williams' Leben, Musik, Karriere und Aufnahmen beigetragen. Diese Studien wurden durch Colin Escotts'Hank Williams: A Biography' (Little, Brown & Co., 1994) und seine Notizen zu Mercury Records' umfangreicher 1998er Compact Disc Anthologie'The Complete Hank Williams' weitgehend verdrängt.
Hiram 'Hank' Williams wurde am 17. September 1923 in Mount Olive Community, Alabama, als zweites Kind von Elonzo Huble Williams (1891-1970) und Jessie Lillie Belle Skipper (1898-1955) geboren. Lon Williams, ein Eingeborener aus Lowndes County, Alabama, war Lokomotivführer für ein Holzfällerunternehmen, als er Lillie Skipper traf. Das Paar kämpfte finanziell nach ihrer Heirat im November 1916 und verließ sich dabei oft auf die Hilfe von Lillies Familie und das magere Einkommen aus einem kleinen Gemischtwarenladen in ihrem Haus. Lon Williams wurde im Juli 1918 in die Armee eingezogen und verbrachte einen Teil der nächsten elf Monate in Frankreich. Während seines Militärdienstes erlitt er eine schwere Kopfverletzung bei einer betrunkenen Schlägerei um eine Frau oder einem Sturz von einem Lastwagen. Obwohl er sich offensichtlich erholte, verursachte die Verletzung irreparable neurologische Schäden, die später wieder auftauchten.
Nach der Rückkehr aus dem Krieg arbeitete Lon Williams sporadisch auf den Holzplätzen, während Lillie als Krankenschwester, Konservenfabrikantin und Näherin arbeitete. Ihr erstes Kind, Irene, wurde im August 1922 geboren, ein Jahr später folgte Hank.
Das Leben war hart, aber die Familie kam zurecht. Sonntags sang und spielte Lillie in der Mount Olive West Baptist Church. In einem seiner seltenen Print-Interviews erinnert sich Hank an diese Tage an den San Francisco-Journalisten Ralph J. Gleason. "Meine früheste Erinnerung ist, dass ich auf diesem Organhocker sitze und schreie", sagte er. "Ich muss fünf, sechs Jahre alt und lauter als alle anderen gewesen sein."
Seine Eltern bemerkten, dass ihr Sohn eine geschwollene Stelle an seiner Wirbelsäule hatte, ein Geburtsfehler, der später als Spina Bifida Occulta diagnostiziert wurde. Wenn es nicht operativ korrigiert wird, kann das Rückenmark von der Wirbelsäule nach außen hernien. Hank's Zustand wurde nicht behandelt. Als er älter wurde, ging die Krankheit weiter, so dass er anfällig für Rückenverletzungen und lähmende Schmerzen war.
Bald nach dem Börsencrash von 1929 wurde Lon durch ein Gehirn-Aneurysma beeinträchtigt, das wahrscheinlich durch seine frühere Kopfverletzung ausgelöst wurde. Vorübergehend unfähig zu sprechen und sein Gesicht gelähmt, wurde er im November in ein Krankenhaus der Veteranenverwaltung in Biloxi eingeliefert. Er lebte nie wieder bei seiner Familie.
from booklet BCD16636 - Hank Williams Rockin 'Chair Money - Gonna Shake This Shack Tonight
Read more at: https://www.bear-family.de/williams-hank-rockin-chair-money-gonna-shake-this-shack-tonight.html
Copyright © Bear Family Records
Bewertungen lesen, schreiben und diskutieren...
mehr
Kundenbewertungen für "Pictures From Life's Other Side Vol.2 (2-CD)"
Bewertung schreiben
Bewertungen werden nach Überprüfung freigeschaltet.
Weitere Artikel von Hank Williams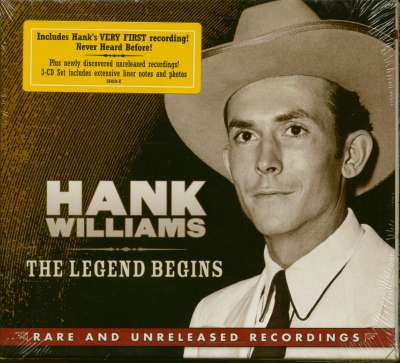 Hank Williams: The Complete Health & Happiness Recordings -...
Art-Nr.: CDTL17258


Sofort versandfertig, Lieferzeit** 1-3 Werktage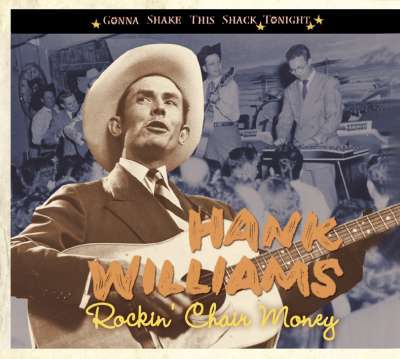 Hank Williams: Rockin'Chair Money - Gonna Shake This Shack...
Art-Nr.: BCD16636


Sofort versandfertig, Lieferzeit** 1-3 Werktage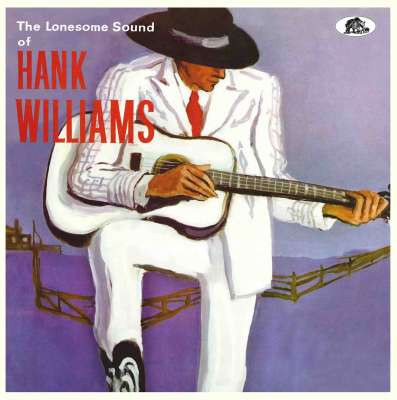 Hank Williams: The Lonesome Sound (LP, 10inch)
Art-Nr.: BAF14004


Sofort versandfertig, Lieferzeit** 1-3 Werktage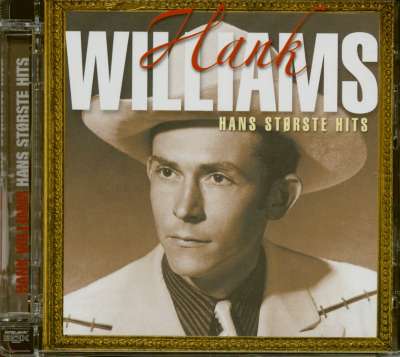 Hank Williams: His Greatest Hits (CD)
Art-Nr.: CD983962


Sofort versandfertig, Lieferzeit** 1-3 Werktage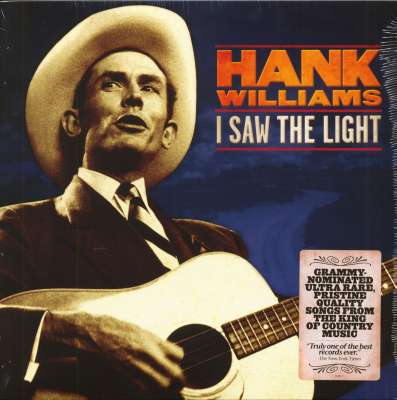 Hank Williams: I Saw The Light (LP)
Art-Nr.: LP31387


Artikel muss bestellt werden