Der Artikel wurde erfolgreich hinzugefügt.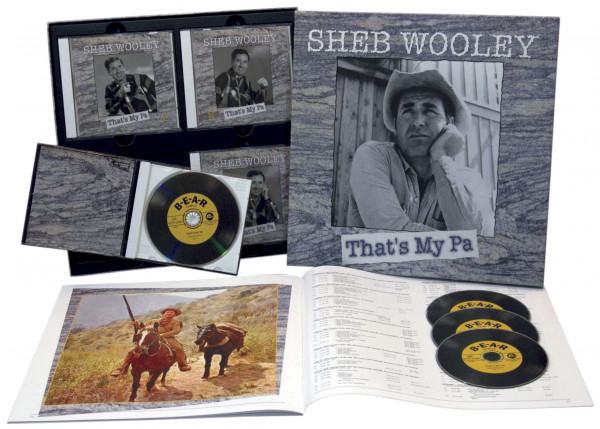 73,95 € *
79,95 € *
(7,5% gespart)
inkl. MwSt. / zzgl. Versandkosten - Abhängig vom Lieferland kann die MwSt. an der Kasse variieren.
Sofort versandfertig, Lieferzeit** 1-3 Werktage
Artikel-Nr.:

BCD15902

Gewicht in Kg.:

1.15
4-CD Box (LP-Format) mit 44-seitigem Buch, 113 Einzeltitel. Spieldauer ca. 292 Minuten. Sheb...
mehr
Sheb Wooley: That's My Pa (4-CD Deluxe Box Set)
4-CD Box (LP-Format) mit 44-seitigem Buch, 113 Einzeltitel. Spieldauer ca. 292 Minuten.
Sheb Wooley
hat alles Mögliche gemacht. Er hat als Sänger, Komponist, Komiker und Schauspieler gearbeitet. Im Verlauf seiner über fünfzigjährigen Karriere konnte er Hits wie
Purple People Eater
und
That's My Pa
landen und er spielte in wichtigen Filmen wie '12 Uhr Mittags' und 'Giganten' mit. Diese CD-Box enthält fast alle seine Country-Aufnahmen. Vier CDs, über 110 Einzeltitel, darunter viele erstmals veröffentlichte Stücke und etliche, die es zuvor weder auf LP noch auf CD gab. Vollziehen Sie für sich die Karriere dieses vielseitigen Künstlers von den Anfängen für das
Bullet
-Label in Nahsville 1945 und den Aufnahmen für Bluebonnet aus Dallas bis zu seiner MGM-Phase, die 1948 in Hollywood begann und bis in die Siebzigerjahre währte, nach.
Ob es sich um seine frühen, vom
Western
Swing beeinflussten Aufnahmen, die populären Country-Songs der Fünfzigerjahre oder die ausgefeilten Nashville-Produktionen der 60er und frühen 70er Jahre handelt, zweierlei bleibt allen Aufnahmen gemein: Sheb Wooleys Anpassungsfähigkeit und Vielseitigkeit und die hohe Qualität der ihn begleitenden Musiker. An der Westküste wurde er von
Speedy West
und
Jimmy Bryant
begleitet, von
Zeb Turner
,
Grady Martin
und
Harold Bradley
in Nashville und seinen eigenen Calumet Indians in Texas.
Diese CD-Box enthält u.a. frühe Hits wie
Peeping Through The Keyhole
und spätere Aufnahmen wie
That's My Pa
,
Blue Guitar, Tie A Tiger Down
und viele andere, die es bis in die Charts schafften.
Sie haben viel mehr Spaß, wenn Sie vielseitig sind, sagte Sheb Wooley. Ich ging jedes Projekt neu an, mit einer neuen Sichtweise. Dieses Set wirft einen detaillierten Blick auf die vernachlässigte Seite von Sheb Wooley - die Landseite. Er begann 1945 bei Bullet Records, und dieses 4-CD-Set enthält die meisten seiner Country-Seiten von der ersten Session bis 1972. Insgesamt 113 Aufnahmen.
Viele der Aufnahmen der späten vierziger und frühen fünfziger Jahre für MGM wurden in Hollywood mit den besten Sessionmen der Stadt gemacht, darunter Jimmy Bryant, Speedy West, Porky Freeman und
Cliffie Stone
. Klassiker aus diesen frühen Jahren sind Shebs Originalversion von Blue Guitar sowie Country Kisses, Don't Stop Kissing Me Goodnight, White Lightnin', Panama Pete und A Fool About You. Die ganze Zeit spielte Sheb in klassischen Filmen wie'
High Noon
','Giant' und in der TV-Serie'
Rawhide
'.
Von den frühen sechziger Jahren an verlegte Sheb seine Aufnahmebasis nach Nashville und erzielte 1962 mit That's My Pa einen Nummer 1 Country-Hit, dem in den nächsten sieben Jahren sechs weitere Hits folgten. Highlights aus diesen Jahren sind Tie A Tiger Down, I Remember Loving You, The One Man Band und I'll Leave The Singing' To The
Bluebirds
. Sheb Wooleys Karriere war eine der großen, vernachlässigten Karrieren in der Countrymusik.... gerade weil er so vielseitig war.
Es gibt Western-Swing, sentimentale Country-Balladen, Western-Songs, den zeitlosen S Nashville Sound....und vieles mehr! Abgerundet wird das Set durch ausführliche Notizen von Kevin Coffey; - Shebs persönliche Reflexionen über seine Aufnahmen und viele bisher unveröffentlichte Fotos.
Video von Sheb Wooley - That's My Pa (4-CD Deluxe Box Set)
Artikeleigenschaften von

Sheb Wooley: That's My Pa (4-CD Deluxe Box Set)
Albumtitel:

That's My Pa (4-CD Deluxe Box Set)

Genre

Country

Preiscode

DI

Edition 2

Deluxe Edition

Artikelart

Box set

EAN:

4000127159021

Gewicht in Kg:

1.15
Sheb Wooley Sheb Wooley Shelby Wooley wurde am 10. April 1921 bei Erick geboren. Sein...
mehr
"Sheb Wooley"
Sheb Wooley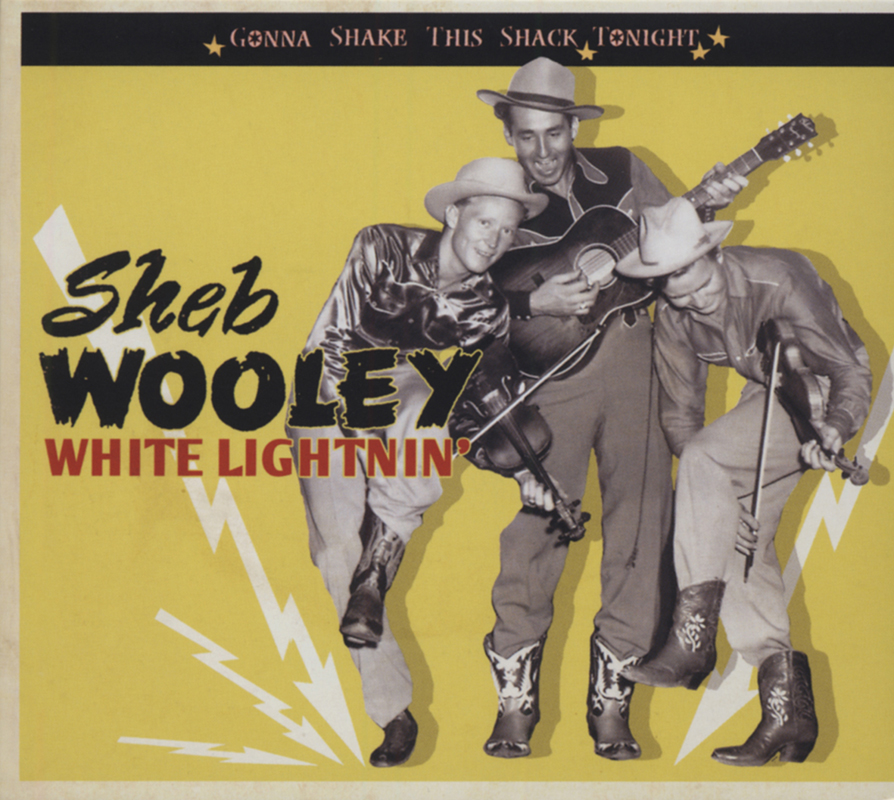 Sheb Wooley
Shelby Wooley wurde am 10. April 1921 bei Erick geboren. Sein Vater, Bill, war ein Bauer, der in Gospelquartetten Bass sang und Geige spielte. Der junge Sheb reitet mit seinen Plainview Melody Boys in lokalen Rodeos und arbeitet auch in den Ölfeldern. Während er den Country-Sounds, die aus Nashville, Chicago und dem Osten kamen, ein Ohr zuwarf, war Sheb eindeutig von den westlichen Swing-Sounds aus Texas und Oklahoma angezogen.
Bis 1945 heiratete er Roger Millers ältere Schwester Melba, verbrachte eine Weile in einer kalifornischen Orangenverpackungsfabrik und arbeitete, durch eine alte Reitverletzung vom Militärdienst ausgeschlossen, in einer Verteidigungsanlage des Zweiten Weltkriegs.
Er zog nach Nashville und entwickelte sich dann zu einem Zentrum der Countrymusikindustrie, wo er auf WLAC auftrat und für das lokale Label Bullet auftrat. Inhaber Jim Bulleit hatte eine Truppe gebildet, die durch das Carolinas, Alabama, Georgia und Tennessee durchführte und Sheb Straße Manager nennt. Nach einem undankbaren Jahr - und Geldstreitigkeiten mit Bulleit - zog er nach Ft. Worth, Texas. Sheb bekam eine Radiosendung gesponsert von General Foods' Calumet Baking Powder, dessen Logo ein Indianerhäuptling war. Und er nahm einige Seiten auf, darunter eine Antwort auf den aktuellen Hit Jole Blon, für das lokale Bluebonnet-Label.
Der in Los Angeles lebende Musiker und A&R-Mann Cliffie Stone hörte Peepin' Through A Keyhole Watchin' Jole Blon und schnitt seine eigene Hitversion, und es gab ein weiteres Cover von Johnny Tyler für RCA Victor.
Um einen neuen Vertrag auszuhandeln, brachte General Foods Sheb nach New York City, wo er sich sofort mit Steve Sholes von RCA in Verbindung setzte. Der Mann, der Elvis später zu RCA bringen würde, unterschrieb Sheb nicht, aber Wooley erzählte Kevin Coffey, dass er in der Halle vor Sholes' Büro Jean Aberbach, Mitbegründer des Hill & Range Musikverlags, traf; der (die Geschichte ein wenig verdichtend) dafür sorgte, dass Sheb bei M-G-M Records unter Vertrag genommen wurde, der eine Session in Texas veröffentlichte und vom Verlag finanziert wurde.
Wooley kehrte nach Kalifornien zurück; angeblich in der Hoffnung, einen Platz in der Filmindustrie zu finden, aber zweifellos im Bewusstsein der großen Country-Musikszene, die sich in der Gegend entwickelt. "Ich wuchs auf einer Ranch auf", erklärte Wooley 1960 dem Schriftsteller Don Alpert von der Los Angeles Times, "und ich ging samstags in die Stadt, um mir die Filme anzusehen. Es waren alles westliche Filme, und ich glaube, es wurde mir unauslöschlich, dass ich das auch konnte.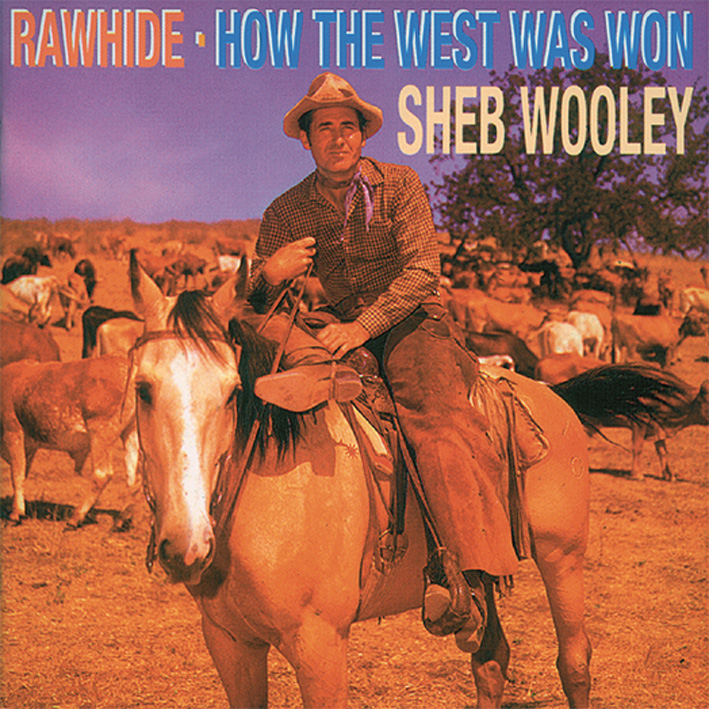 "Eigentlich war ich ein singender Cowboy, aber als ich 1950 hierher kam, wollten sie keine singenden Cowboys, selbst wenn du deine eigene Gitarre hättest."
Ein Retainer von Hill & Range half Sheb durch seinen Schauspielunterricht bei Hollywood-Trainer Jack Kosslyn und seine erste Filmrolle war eine Nebenrolle im Errol Flynn Western'Rocky Mountain' von 1950.
Mehrere kleine Rollen folgten, aber sein erster wirklicher Durchbruch kam, als er in'High Noon' auftrat. Der Film war eine große Produktion: produziert von Stanley Kramers Firma, geschrieben von Carl Forman, inszeniert von Fred Zinnemann, mit Gary Cooper, Thomas Mitchell, Lloyd Bridges und Grace Kelly. Sheb's war ein weiterer relativ kleiner Teil - Bruder von Frank Miller, dem Anführer der Bande von Cooper - aber er blieb nicht unbemerkt, besonders zu Hause. Erick-Songwriter Michael Smotherman "Roger Miller sagte mir, dass das Zelt des Theaters in Erick sagte: "High Noon, Starring Sheb Wooley".
Sheb's andere Filme waren viele, aber besonders bemerkenswerte Titel waren'Little Big Horn','The Man Without A Star','Giant' und'Rio Bravo'. Roger Miller und Sheb blieben über die Jahre eng zusammen, sagt Smotherman, der eine Zeit lang in Millers Band Klavier spielte. "Sheb[der sowohl Geige als auch Gitarre spielte] brachte Roger auf die Geige. Später wollte er Sheb nach Hollywood folgen, um Schauspieler zu werden; aber als das nicht klappte, kam Roger nach Nashville und wurde, was er wurde."
Sheb Wooley White Lightnin'
Read more at: https://www.bear-family.de/wooley-sheb-white-lightnin-.html
Copyright © Bear Family Records
Bewertungen lesen, schreiben und diskutieren...
mehr
Kundenbewertungen für "That's My Pa (4-CD Deluxe Box Set)"
Von:
Harry T.
Am:
24.05.2017
Bewertung schreiben
Bewertungen werden nach Überprüfung freigeschaltet.
Weitere Artikel von Sheb Wooley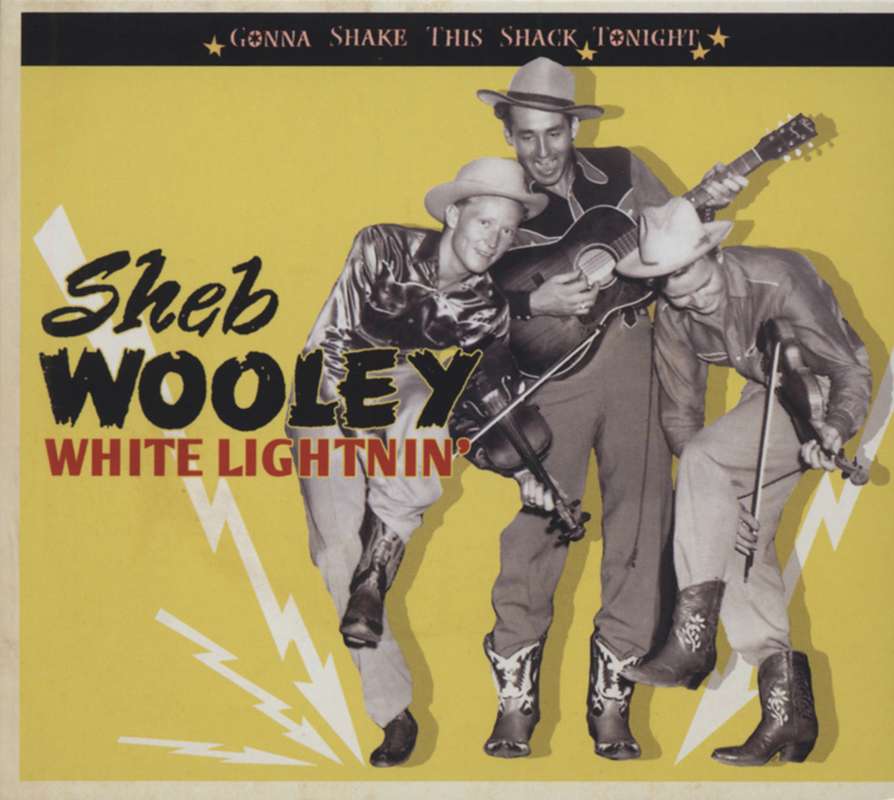 Sheb Wooley: White Lightnin' (CD)
Art-Nr.: BCD16894


Sofort versandfertig, Lieferzeit** 1-3 Werktage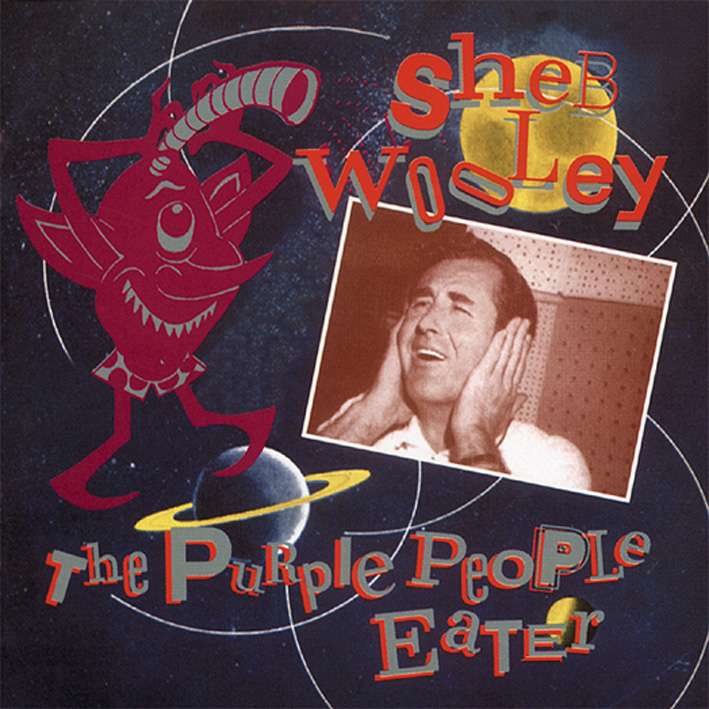 Sheb Wooley: The Purple People Eater
Art-Nr.: BCD16149


Sofort versandfertig, Lieferzeit** 1-3 Werktage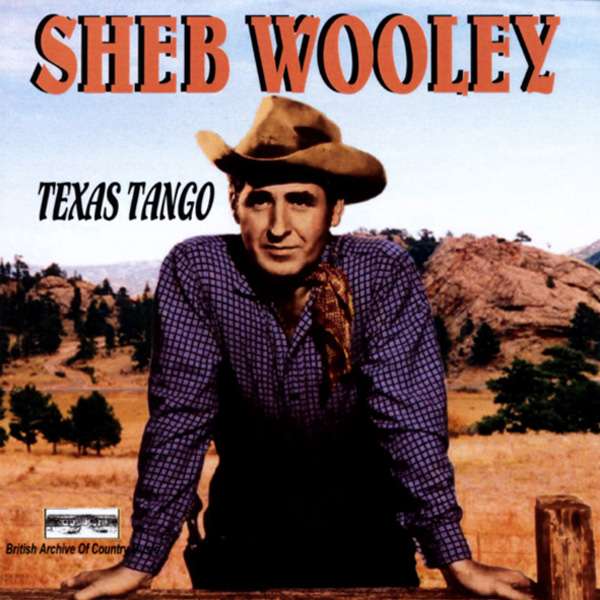 Sheb Wooley: Texas Tango (CD-R)
Art-Nr.: CDD090


nur noch 1 verfügbar
Sofort versandfertig, Lieferzeit** 1-3 Werktage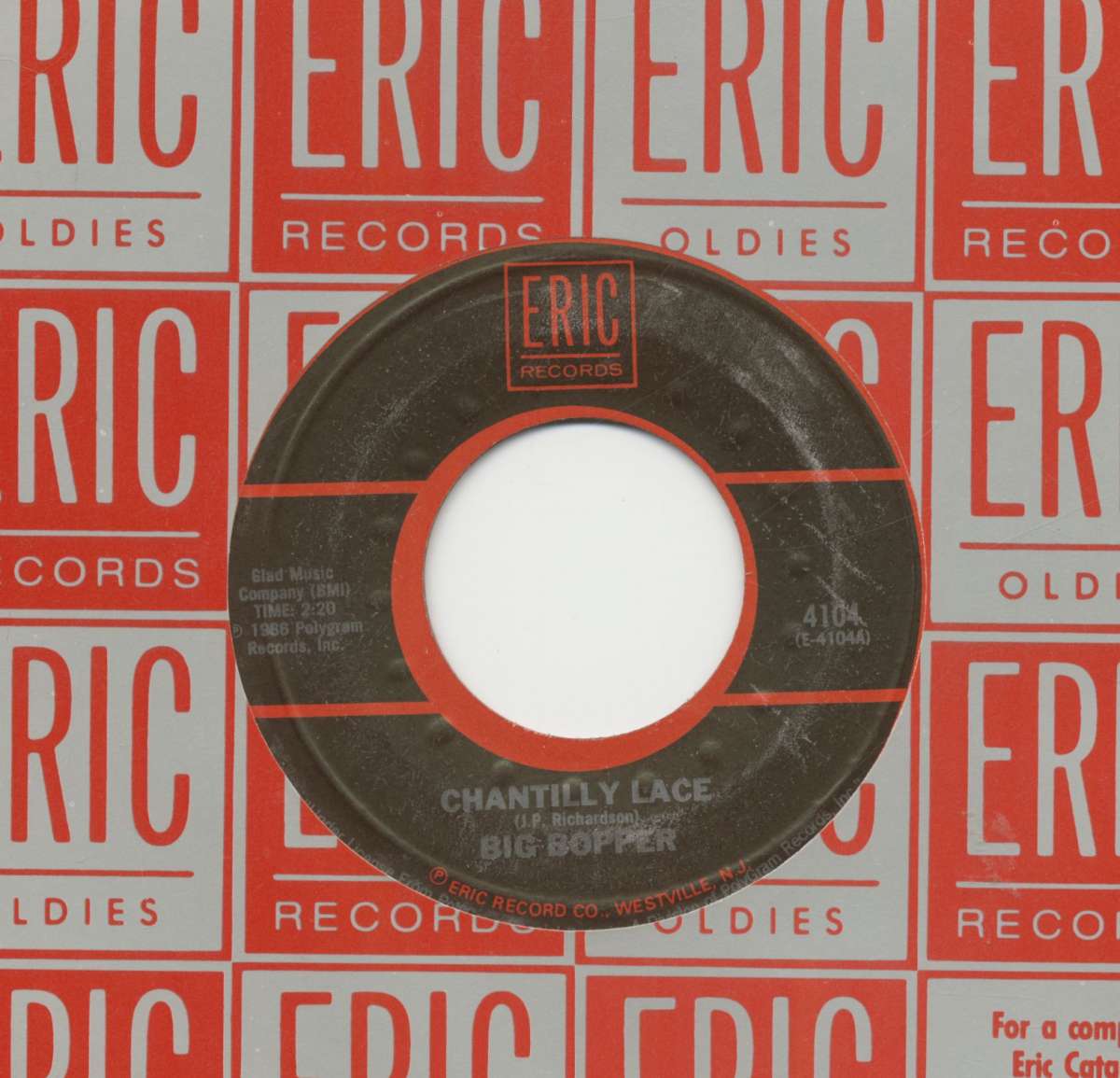 Sheb Wooley / Big Bopper: Chantilly Lace - The Purple People Eater...
Art-Nr.: 45ER4104


die letzten 2 verfügbar
Sofort versandfertig, Lieferzeit** 1-3 Werktage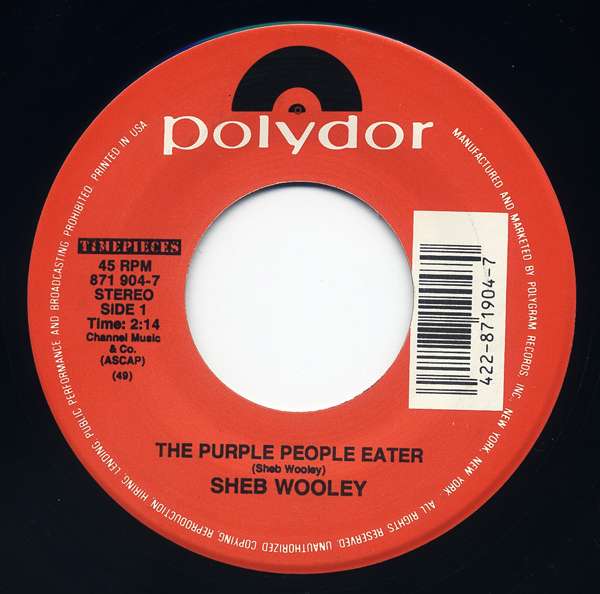 Sheb Wooley: The Purple People Eater - I Can't Believe...
Art-Nr.: 871904


Artikel muss bestellt werden