Wer war/ist

Young Holt Trio - Unlimited

? - CDs, Vinyl LPs, DVD und mehr
Young-Holt Unlimited
Soulful Strut
Young-Holt Unlimited
Soulful Strut
Neither bassist Eldee Young nor drummer Isaac 'Red' Holt were anywhere near the recording studio that Soulful Strut was recorded at. It was actually the backing track to Chicago soulstress Barbara Acklin's Am I The Same Girl. But Brunswick Records producer Carl Davis wasn't altogether satisfied with Barbara's performance and wiped her off it. He instructed studio pianist Floyd Morris to play its melody over the track (bassist Bernard Reed and drummer Quinton Joseph were probably the actual rhythm section on the song).
The resulting instrumental was a mid-tempo gem, flowing and atmospheric with delicious horns. Morris preferred to keep his contribution secret. "He said, "No, don't put my name on that bubblegum stuff!'" says Carl, who then turned to Young and Holt to see if they'd lend their shared moniker to what looked like a surefire hit. They'd been two-thirds of jazz pianist Ramsey Lewis' trio for a decade after first playing with him in a local dance septet, The Cleffs. The three made a slew of albums for Chess' Argo imprint that included several uncommonly accessible hit instrumentals, notably The 'In' Crowd and Hang On Sloopy in 1965, before going their separate ways.
"Success spoiled the trio," says Ramsey. "By Christmas of '65, we were not buddies anymore." In 1966, Eldee (born January 7, 1936 in Chicago) and Red (born May 16, 1932 in Rosedale, Mississippi) added pianist Hysear Don Walker and formed their own trio, signing with Brunswick. Wack Wack, The Young-Holt Trio's first hit, sounded a lot like what they'd been up to with Ramsey.
Young and Holt had the same negative reaction to Soulful Strut that Morris had. Davis was seriously mulling releasing the song under his own name when Red gave him a late-night call. "He said, "Man, we didn't particularly care for it, but we played it for my son. My son really liked it, so we want you to put our name on it.'" Any embarrassment they may have felt dissipated when Soulful Strut rocketed to #3 pop and R&B, going gold under their new handle, Young-Holt Unlimited. Acklin's Am I The Same Girl did see belated light of day in 1969, doing fairly well itself.
Young-Holt stayed with Brunswick to the end of the decade without seeing the same exalted heights that Soulful Strut achieved without them. They made more records for Cotillion and Paula before splitting around 1974. Happily, there was an eventual reunion with Ramsey. Eldee died of a February 13, 2007 heart attack in Thailand.
- Bill Dahl -
Various - Sweet Soul Music
Various - Sweet Soul Music 29 Scorching Classics From 1968

Read more at: https://www.bear-family.de/various-sweet-soul-music-29-scorching-classics-from-1968.html
Copyright © Bear Family Records
Copyright © Bear Family Records® Alle Rechte vorbehalten. Nachdruck, auch auszugsweise, oder jede andere Art der Wiedergabe, einschließlich Aufnahme in elektronische Datenbanken und Vervielfältigung auf Datenträgern, in deutscher oder jeder anderen Sprache nur mit schriftlicher Genehmigung der Bear Family Records® GmbH.
Weitere Informationen zu Young Holt Trio - Unlimited auf de.Wikipedia.org
Für die Filterung wurden keine Ergebnisse gefunden!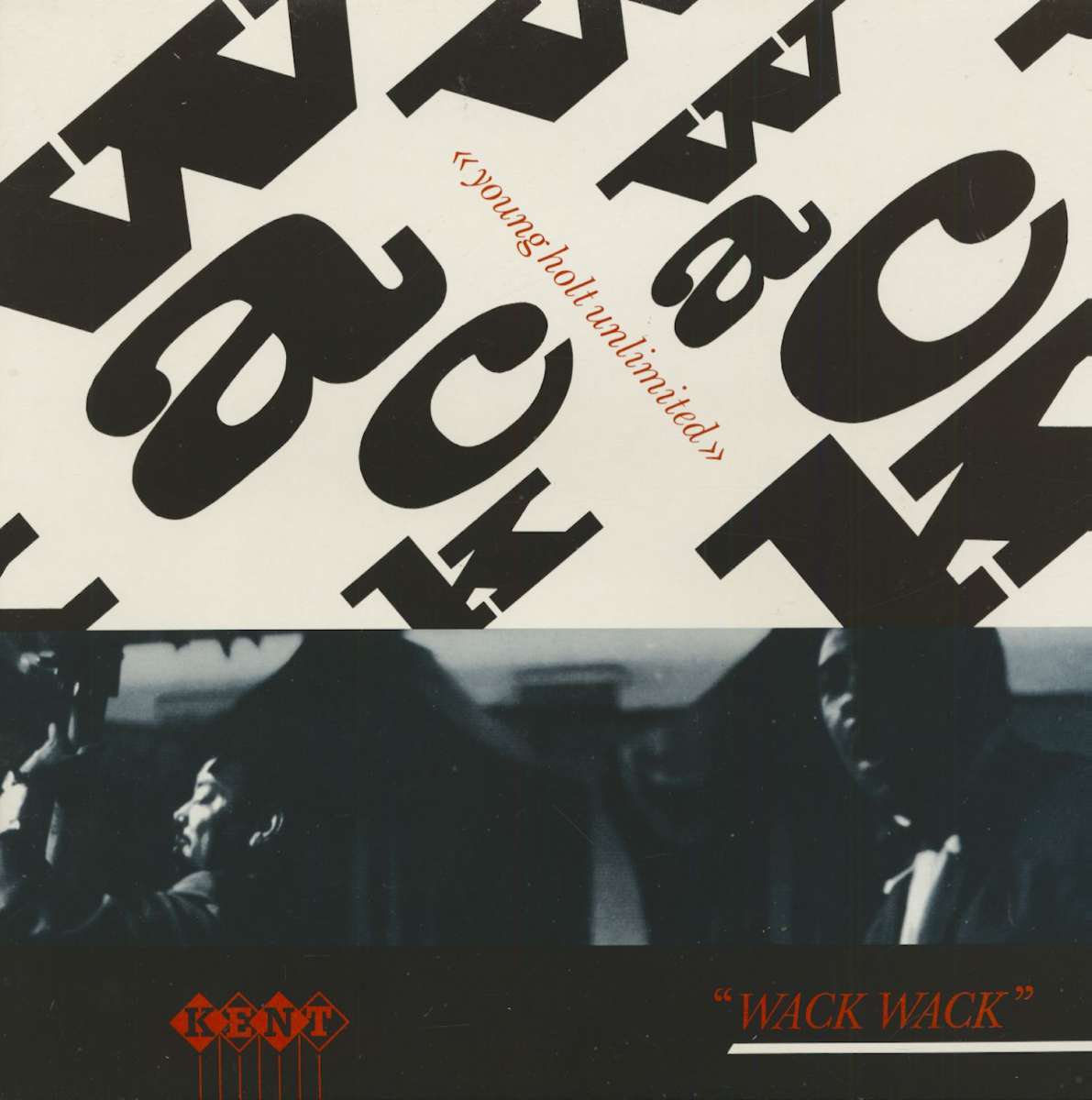 Young Holt Unlimited: Wack Wack (LP)
Art-Nr.: LPKENT062


Artikel muss bestellt werden
(Kent) 16 Tracks - Origina l'Brunswick' Aufnahmen aus den 1960er Jahren Um 1965 trennten sich Bassist Eldee Young und Schlagzeuger Isaac 'Red- Holt nach zwölf weitgehend erfolgreichen Jahren von ihrem Pianisten und Trio-Leader Ramsey...