Der Artikel wurde erfolgreich hinzugefügt.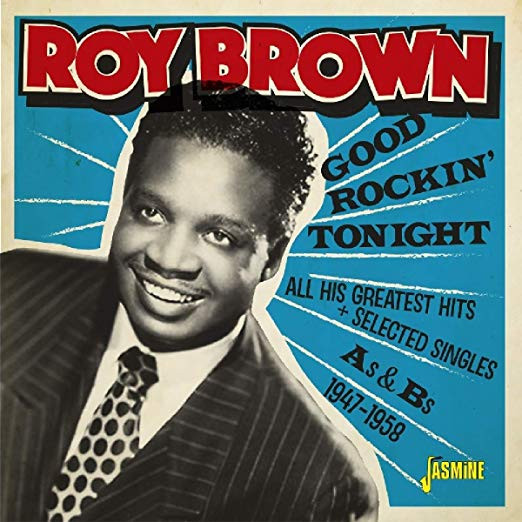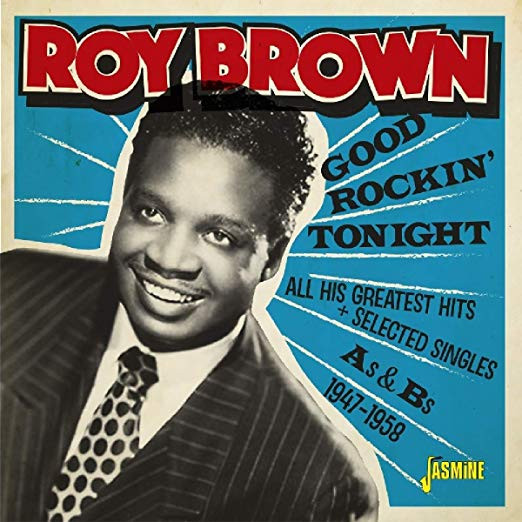 Benachrichtigen Sie mich, sobald der Artikel lieferbar ist.
inkl. MwSt. / zzgl. Versandkosten
Artikel derzeit nicht verfügbar, Lieferfristen von bis zu 2-3 Wochen sind zu erwarten. (soweit verfügbar beim Lieferanten - kann schneller gehen, manchmal aber leider auch nicht)
Artikel-Nr.:

CDJAS3098

Gewicht in Kg.:

0.1
(Jasmine) 59 tracks. Die größten Hits und besten Singles von 1947 – 1958! Die 59 Tracks von Roy...
mehr
Roy Brown: Good Rockin' Tonight (2-CD)
(Jasmine) 59 tracks.
Die größten Hits und besten Singles von 1947 – 1958! Die 59 Tracks von Roy Brown beinhalten jeden seiner Charthits. Hits, die ihn zu einem der einflussreichsten R&B-Stars der 1950er Jahre machten. Sein Einfluss auf zukünftige Generationen von R&B- und Pop-Sängern geht aber noch viel tiefer.
Sein Stil hatte direkten Einfluss auf viele Künstler, darunter Clyde McPhatter, Little Richard, Bobby Bland, B. B. King, Little Milton, Jackie Wilson, James Brown und Elvis Presley.
Artikeleigenschaften von

Roy Brown: Good Rockin' Tonight (2-CD)
Brown, Roy - Good Rockin' Tonight (2-CD)

CD 1
01
Good rocking tonight
02
Lolly pop mama
03
Whose hat is that
04
'Long about midnight
05
Mighty, mighty man
06
Miss funny brown
07
Miss funny brown returns
08
Roy brown boogie
09
'Fore day in the morning
10
Rainy weather blues
11
Rockin' at midnight
12
Judgement day blues
13
Please don't go (Come back baby)
14
Riding high
15
Boogie at midnight
16
The blues got me again
17
Butcher Pete (Part 1)
18
Butcher Pete (Part 2)
19
Hard luck blues
20
New Rebecca
21
Dreaming blues
22
Love don't love nobody
23
'Long about sundown
24
Cadillac baby
25
Double crossin' woman
26
Teen age jamboree
27
Beautician blues
28
Wrong woman blues
Brown, Roy - Good Rockin' Tonight (2-CD)

CD 2
01
Train time blues
02
Big town
03
Bar room blues
04
Good rockin' man
05
Brown angel
06
I've got the last laugh now
07
Mr Hound Dog's in town
08
Gamblin' man
09
Old age boogie (Part 1)
10
Old age boogie (Part 2)
11
Laughinh but crying
12
Crazy, crazy women
13
Worried life blues
14
Black diamond
15
Fannie brown got married
16
Queen of diamonds
17
Shake 'em up baby
18
Letter to baby
19
Saturday night (That's my night)
20
Everybody
21
Party doll
22
I'm stickin' with you
23
Let the four winds blow
24
Diddy-y-diddy-o
25
I'm ready to play
26
The tick of the clock
27
Slow down little Eva
28
Ain't gonna do it
29
Sail on little girl
30
Hip shakin' baby
31
Be my love tonight
Roy Brown and His Mighty Mighty Men Mit seiner mächtigen Gesangsröhre und einer...
mehr
"Roy Brown"
Roy Brown and His Mighty Mighty Men
Mit seiner mächtigen Gesangsröhre und einer Band, die die Grundfeste jeder Kneipe erschüttern konnte, nahm Roy Brown den Aufstieg des Rock'n'Roll vorweg. Tatsächlich verbreitete er die Nachricht schon 1947 mit seinem epochalen Good Rocking Tonight, das er selbst geschrieben hatte und in New Orleans für DeLuxe aufnahm; allerdings war die Coverversion von Wynonie Harris der größere Hit.
B.B. King, Bobby Bland und Jackie Wilson waren alle stark beeinflusst von Roys Gesang, dessen facettenreiche Koloratur-Höhenflüge ein direkter Vorläufer des Soulgesangs waren. Es scheint daher merkwürdig, dass Roys frühes Idol Bing Crosby war! Geboren am 10. September 1925 in New Orleans, trat Brown in Galveston, Texas, auf, als ihm die Idee zu Good Rocking Tonight kam. Er bot Harris den Song an, der ihn hochmütig ablehnte. Der Pianist Cecil Gant war mehr beeindruckt und kontaktierte Jules Braun von DeLuxe Records in Linden, New Jersey, in Browns Namen. Braun reiste nach New Orleans und hatte die Aufsicht, als Roy seinen Debüt-Klassiker in Cosimo Matassas aufstrebenden J&M-Studios aufnahm. Dann überlegte es sich Wynonie anders und coverte Good Rocking Tonight, was ihn an die Spitze der R&B-Charts brachte.
Dies war der Beginn einer unglaublichen Serie von Hits für Brown auf DeLuxe. Sein 'Long About Midnight war Ende 1948 die Nr. 1 der R&B-Charts; Boogie At Midnight schaffte 1949 fast die selbe Platzierung, und der durch Mark und Bein gehende Hard Luck Blues war 1950 sein zweiter Nr.-1-Erfolg. Love Don't Love Nobody stieg Ende 1950 bis auf Platz Nr. 2 der R&B-Charts; begleitet von seinen eigenen Mighty Mighty Men (Trompeter Wilbur Harden, Johnny Fontennette und Leroy 'Batman' Rankin an den Saxofonen, Pianist Edward Santineo, Bassist Ike Isaacs, Drummer Calvin Shields sowie der Gitarrist Edgar Blanchard aus New Orleans, der sich einfallsreich einbringt), ist es ein typischer, mitreißender Parforceritt des Künstlers.
Brown wurde 1952 von King Records übernommen, doch seltsamerweise blieben danach die Erfolge aus, obwohl der Sänger in den nächsten drei Jahren einige seiner aufregendsten Rocker veröffentlichte. 1956 unterzeichnete Brown bei Imperial, wo er versuchte, mit dem Ansturm jener Musik klarzukommen, die er fast ein Jahrzehnt zuvor mutig vorausgesagt hatte. Roy konnte sich 1957 noch mit dem Song Let The Four Winds Blow des Produzenten Dave Bartholomew über einen Hit freuen, aber seine Erfolgstage waren gezählt. Er machte in den 60ern noch gelegentlich Aufnahmen und schaffte im folgenden Jahrzehnt so etwas wie ein Comeback, bevor ein Herzschlag das Leben dieses 'mighty, mighty man' am 25. Mai 1981 in seiner Wahlheimat Los Angeles beendete
Bill Dahl
Chicago, Illinois
Bewertungen lesen, schreiben und diskutieren...
mehr
Kundenbewertungen für "Good Rockin' Tonight (2-CD)"
Bewertung schreiben
Bewertungen werden nach Überprüfung freigeschaltet.
Weitere Artikel von Roy Brown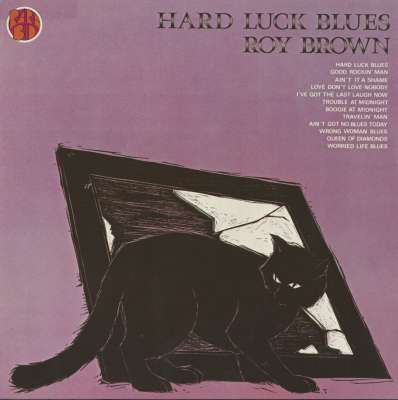 Roy Brown: Hard Luck Blues (LP)
Art-Nr.: LPBID8025


Sofort versandfertig, Lieferzeit** 1-3 Werktage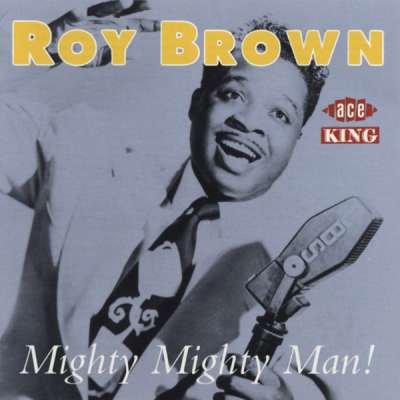 Roy Brown: Mighty Mighty Man!
Art-Nr.: CDCHD459


Artikel muss bestellt werden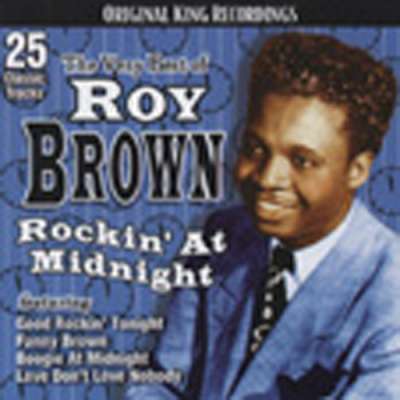 Roy Brown: The Very Best Of (King)
Art-Nr.: CDCOL2882


Artikel muss bestellt werden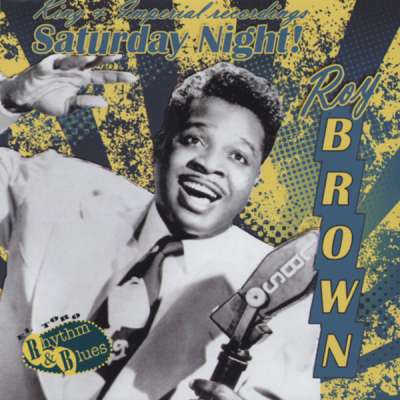 Roy Brown: Saturday Night
Art-Nr.: CDET112


Artikel muss bestellt werden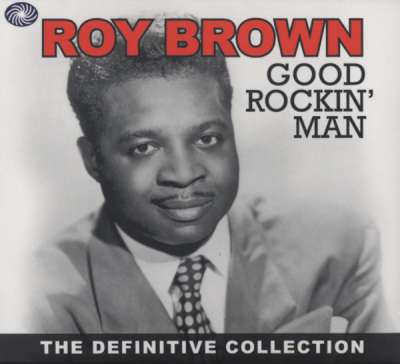 Roy Brown: Good Rockin' Man (2-CD)
Art-Nr.: CDFV0123


Artikel muss bestellt werden