Wer war/ist

June Carter & Johnny Cash

? - CDs, Vinyl LPs, DVD und mehr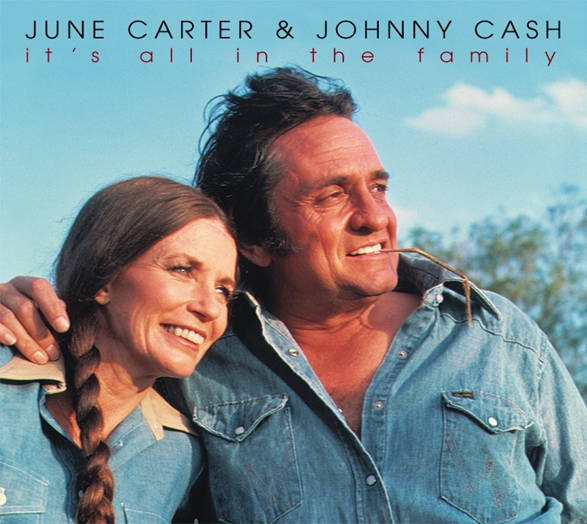 "Lasst die kleinen Kinder zu mir kommen, denn das ist das Himmelreich."
Das waren die Worte, die der Herr Jesus vor langer Zeit gesprochen hat. In seiner Weisheit wusste er, dass die kleinen Kinder rein sind und dass sie an ein gutes Lied glauben. Sie hören die Lieder, die von Menschen gesungen werden, und die gleiche Reinheit und Güte wählt die gute Musik von der schlechten aus.
In den vielen Jahren, die ich mit Johnny Cash verheiratet war, sind die Kleinen mit derselben süßen Unschuld zu ihm gekommen, die sie als Kinder an John bindet, und sie bleiben ihr ganzes Leben lang gebunden. Seine Musik hat sie zum Lachen gebracht, sie zum Weinen gebracht, ihnen Geschichte über eine Welt gelehrt, in die sie gerade geboren werden. Sie lernen ihre ersten Schritte zu einigen seiner Liedern zu tanzen.
Dieses Album ist für die Kinder, und die gleiche Bassstimme, die wahr spricht, singt wieder zu ihnen und zieht sie ins Licht dieses Tages und in das, was jetzt geschieht. Kann ihnen helfen, ihr ABC zu lernen. Mögen sie die alten Geschichten über berühmte Zugwracks erfahren, wie Johnny Cash Ihnen die Wahrheit über Ben Dewberrys Final Run erzählt, und um Ihre Uhr bei My Grandfather's Clock zu stellen und durch kleine Magic Glasses zu schauen. Treffen Sie unsere Tochter Tara in Miss Tara, und ich hatte eine tolle Zeit mit meiner Tochter, Rosie Carter, über The Little Green Fountain. Und ich habe einen Jungen (und sein Name ist John). Du wirst Johnny Cash viel besser kennenlernen, da er den tragischen Tag eines Jungen teilt, der seinen Hund Old Shep verliert. Mögen wir in unserer Weisheit mehr wie kleine Kinder sein, liebevoll, freundlich und wahrhaftig. Und Johnny Cash, nach diesem Album - kleine Kinder werden auf dich hören.
mit Liebe
Appalachian Pride
She is my Appalachian Pride
And in her love I do abide.
Though life is tempest tossed
And sorrow borne.
She is there to take a part
And she gives me all her heart.
We share it all
If we should laugh or mourn –
She is my Appalachian Pride
Got a treasure laid aside
She plays me like a sweet
old fashioned tune.
And the melody is mine
We'll share it for all time
My Appalacian Pride is my June
For June with love John, 1999
Copyright © Bear Family Records® Alle Rechte vorbehalten. Nachdruck, auch auszugsweise, oder jede andere Art der Wiedergabe, einschließlich Aufnahme in elektronische Datenbanken und Vervielfältigung auf Datenträgern, in deutscher oder jeder anderen Sprache nur mit schriftlicher Genehmigung der Bear Family Records® GmbH.
Weitere Informationen zu June Carter & Johnny Cash auf de.Wikipedia.org
Für die Filterung wurden keine Ergebnisse gefunden!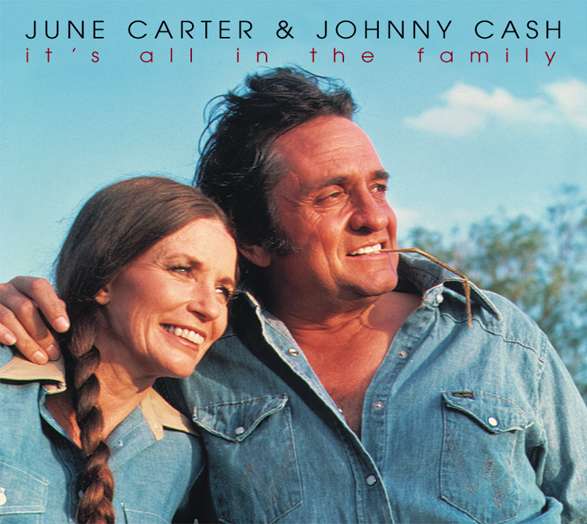 June Carter & Johnny Cash: It's All In The Family
Art-Nr.: BCD16132


Sofort versandfertig, Lieferzeit** 1-3 Werktage
1-CD Digipak (6-seitig) mit 52-seitigem Booklet, 28 Einzeltitel. Spieldauer ca. 71 Minuten. June Carter s letztes Soloalbum war 'Appalachian Pride' aus dem Jahre 1976, das wir jetzt wiederveröffentlichen. Obwohl June seit früher Jugend...