Der Artikel wurde erfolgreich hinzugefügt.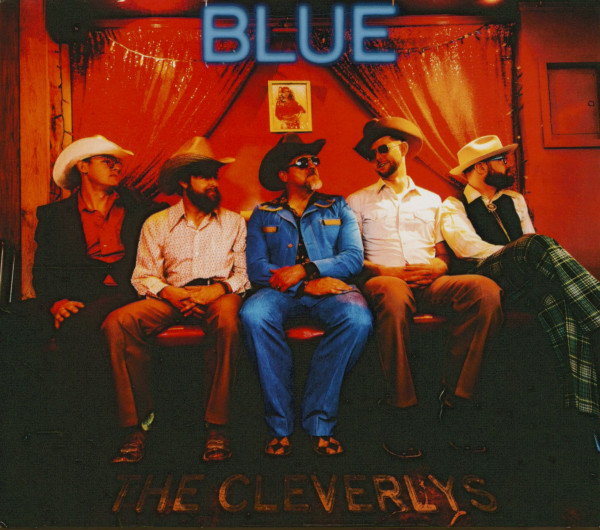 Artikel-Nr.:

CDMHR1767

Gewicht in Kg.:

0.1
Mountain Home) 12 Tracks - Digisleeve Aus den tiefen Ozarks von Cane Spur, Arkansas, wurden The...
mehr
The Cleverlys: Blue (CD)
Mountain Home) 12 Tracks - Digisleeve

Aus den tiefen Ozarks von Cane Spur, Arkansas, wurden The Cleverlys aus der Dunkelheit gepflückt und landeten im Studio, um ihre erste nationale Label-Veröffentlichung zu produzieren,Blue.

Mit Songs wie Beyonce's 'Irreplaceable', LMFAO's 'Party Rock Anthem', Justin Bieber's 'Baby' und 'She's Not (Ain't) There' von The Zombies wäre diese Musik beim Rand des Seins volles Lager, wenn es nicht für das offensichtliche Gesangstalent und die stellare Auswahl gab. hält jeder der heutigen progressiven Akustikbands stand.

"Wenn Earl Scruggs, Dolly Parton und Spinal Tap einen Wurf Welpen hervorbringen würden, dann wären es die Cleverlys. -The New York Times. Diese unechte Familiengruppe bringt die Komödie, die sie waren.
auf ihrer nationalen Tournee zu dieser neuen Aufnahme begrüßt, ihre der erste auf der preisgekrönten Bluegrass-Label, Mountain Home Music Company.

Bandleader Digger Cleverly sagt: "Ich glaube, junge Leute, ältere Leute, Bibliothekare, Studenten, Lastwagenfahrer, Spamfresser, Erntevernichter, Bezirksmessen, um die
livermush Festivals, Wimpernstudios bis hin zu Tattoostudios, Postboten bis hin zu Körperwachsfiguren, Kampagne an Pabst Blue Ribbon, wird etwas aus diesem Projekt herausholen."

Jede Kunstform muss in der Lage sein, über sich selbst zu lachen, und The Cleverlys tun dies, ohne die Verhöhnung von das Genre. Machen Sie keinen Fehler, Blau ist so phänomenal wie es ist. clevere Pop-Bluegrass-Fusion.

Artikeleigenschaften von

The Cleverlys: Blue (CD)
Albumtitel:

Blue (CD)

Genre

Country

Artikelart

CD

EAN:

0783895176721

Gewicht in Kg:

0.1
Cleverlys, The - Blue (CD)

CD 1
01
Baby
02
Milkshake
03
Girl in the Sky
04
Blue (Da Ba Dee)
05
She's Not There
06
Wait a Minute
07
Party Rock Anthem
08
Irreplaceable
09
What's Up?
10
I'm Gonna Be (500 Miles)
11
Oh Death
12
The End of the Record
Bewertungen lesen, schreiben und diskutieren...
mehr
Kundenbewertungen für "Blue (CD)"
Bewertung schreiben
Bewertungen werden nach Überprüfung freigeschaltet.