Der Artikel wurde erfolgreich hinzugefügt.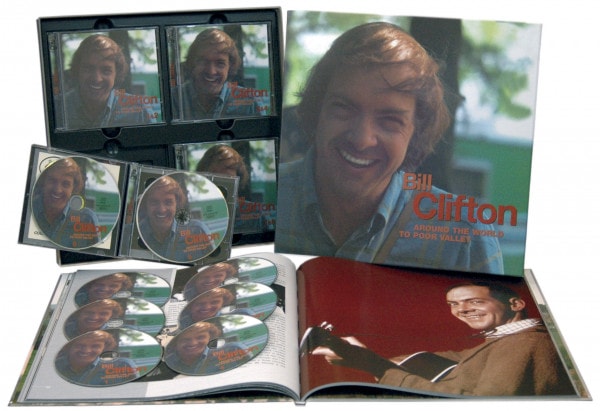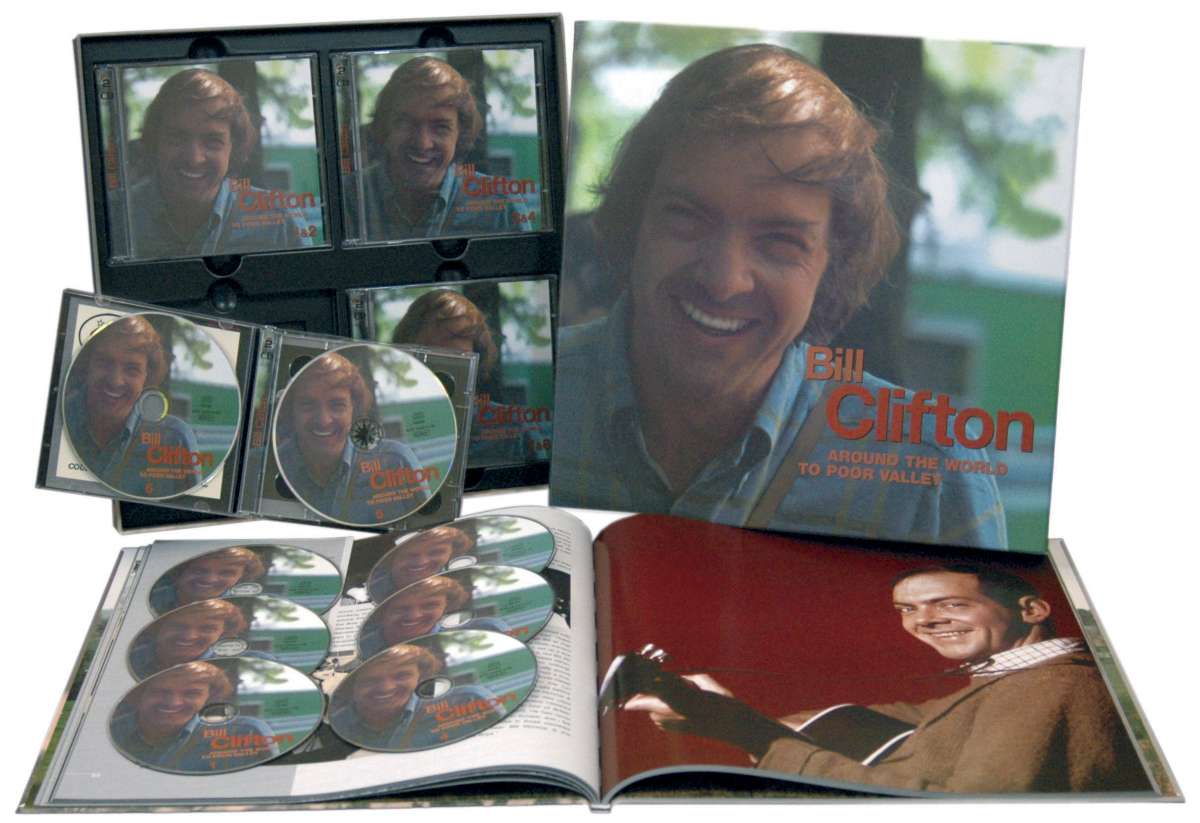 142,95 € *
157,95 € *
(9,5% gespart)
inkl. MwSt. / zzgl. Versandkosten - Abhängig vom Lieferland kann die MwSt. an der Kasse variieren.
Sofort versandfertig, Lieferzeit** 1-3 Werktage
Artikel-Nr.:

BCD16425

Gewicht in Kg.:

2.2
8-CD Box (LP-Format) mit 100-seitigem gebundenen Buch, 230 Einzeltitel. Spielzeit ca. 611...
mehr
Bill Clifton: Around The World To.... (8-CD Deluxe Box Set)
8-CD Box (LP-Format) mit 100-seitigem gebundenen Buch, 230 Einzeltitel. Spielzeit ca. 611 Minuten.
Der
Bluegrass
-Sound von
Bill Clifton
hat - als Kombination aus Folk- und Country-Music - längst seinen Weg rund um die Welt genommen; er hat dafür gesorgt, daß bestimmte Spielarten und Songs nicht in Vergessenheit geraten konnten. Obwohl Clifton aus einer gutsituierten Familie aus Maryland stammte, war er stets der traditionellen, frühen Country-Musik eng verbunden, speziell den Klängen der
Carter
Family
und anderen Interpreten aus dem ländlichen Süden.
Bill Clifton widmete sich der Musik, als dies innerhalb von Familien schon nicht mehr selbstverständlich war; er erkannte dies rechtzeitig und entschied sich dafür, alte, richtungweisende Titel im Bill Clifton Song
Book
zusammenzufassen und sie auch so zu bewahren ('150 Old Time Folk- und Gospel-Songs'). Er war der erste, der sich darum kümmerte – weil es ganz einfach nötig war.
Während der 50er und 60er Jahre verband Bill Cliftons warme Stimme die von ihm so geliebte, traditionelle Musik des Südens mit denjenigen Künstlern, die in der Zukunft die Musik verändern würden. Er organisierte das erste Bluegrass-Festival überhaupt (1961, in Luray, Virginia) und war Gründungsdirektor des legendären Newport Folk Festivals von 1963. Und: Er sorgte für die weiträumige Verbreitung dieser Klänge. Bill Cliftons Einfluß auf Musiker und Fans dieser Richtung kann gar nicht hoch genug eingeschätzt werden. Er lebte in Westeuropa und in Asien, bereiste Osteuropa, Australien und Afrika. Niemand hat auf diese Weise mehr für den Bluegrass- und traditionellen Country-Sound getan und erreicht als Bill Clifton.
Diese 8-CD-Box enthält mehr als 225 Aufnahmen der Jahre 1954 - 1991, darunter sind Bill Cliftons original Blue Ridge-, Starday-, Decca-, Kapp-, und Elf- Aufnahmen. Als Bonus haben wir seine Musikladen-Aufnahmen hinzugefügt, somit auch sein Duett mit
Alexis Korner
,
I Saw The Light
. Diese Edition enthält ein 100-seitiges Buch im LP-Format, mit vielen bisher unveröffentlichten Aufnahmen, einer Biografie von Rienk Janssen und einer kompletten Diskografie von
Richard Weize
.
Artikeleigenschaften von

Bill Clifton: Around The World To.... (8-CD Deluxe Box Set)
Albumtitel:

Around The World To.... (8-CD Deluxe Box Set)

Genre

Country

Preiscode

HK

Edition 2

Deluxe Edition

Artikelart

Box set

EAN:

4000127164254

Gewicht in Kg:

2.2
Bill Clifton geb. 5. 4. 1931 in Riderwood - Maryland Record Labels: Kapp, Blue Ridge, Mercury,...
mehr
"Bill Clifton"
Bill Clifton
geb. 5. 4. 1931 in Riderwood - Maryland Record Labels: Kapp, Blue Ridge, Mercury, Starday, County, Bear Family, Folk Variety, Hillbilly, London, Golden Guinea, Kiwi, Westwood, Breakdown, WAM, Decca, Telefunken, Elf William Marburg, genannt Bill Clifton, Sänger, Gitarrist und Autoharpvirtuose, begann sich in den 40er Jahren für die Musik der Carter Family zu begeistern. Er wurde ein enger Freund von A. P. Carter und gründete noch während seines Studiums an der Universität von Virginia eine eigene Bluegrass Band, die Dixie Mountain Boys. Er arbeitete eng mit Bill Monroe zusammen, koordinierte den Country-Teil des Newport Folk Festivals 1963 und ging schließlich als Mitglied des American Peace Corps auf die Philippinen.
Danach wurde er zu einer Art Globetrotter in Sachen Country Music. Mit einem zu einer Wohnung umgebauten Bus zog er mitsamt seiner großen Familie durch Europa. Wichtige Stationen dieser mehrmaligen Reisen waren die Schweiz, die Bundesrepublik Deutschland, Holland und England. Mehrere Jahre in England wohnend, betätigte sich Bill Clifton als Botschafter der Folk- und Bluegrass Music und hat diesen Spielarten amerikanischer Folklore viele neue Freunde zugeführt. Inzwischen lebt er wieder in den USA und geht ab und zu mit seinem alten Freund Red Rector auf Europatournee. Die Glanzzeit von Bill Clifton war zweifellos jene Periode Ende der 50er Jahre mit seinen Dixie Mountain Boys, mit denen er für Mercury und Starday zahlreiche Singles, E.P.s und L.P.s einspielte.
A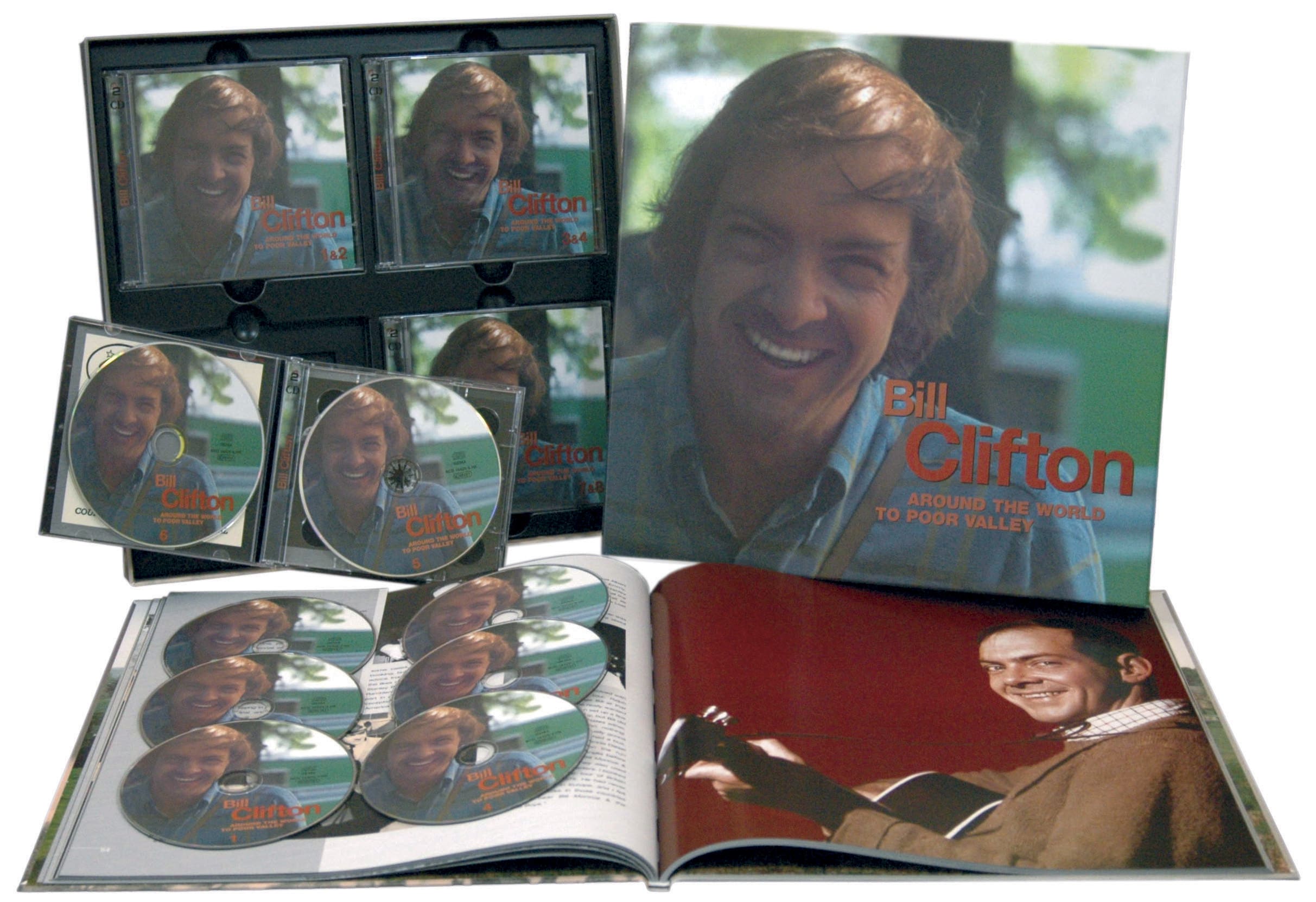 round The World To Poor Valley
I
Die erste Bluegrass-Platte, über die ich 1965 stolperte - sie war billig - war'Mountain Bluegrass Songs' von Bill Clifton & the Dixie Mountain Boys. Ende 1966 war Bill Clifton mit der Echo Mountain Band das erste Live-Bluegrass, das ich sah, als sie die Niederlande besuchten.
Wenn ich zurückblicke und weiß, was ich jetzt weiß, war es kein Zufall, dass ich mich dem Bluegrass und der alten Musik von Bill Clifton zuwandte. Wenn ich ihn verpasst hätte und Bill Monroe oder die New Lost City Ramblers getroffen hätte, wäre ich vielleicht nicht so leicht auf ihre Musik hereingefallen.
Bill Clifton sagte: "Ich habe noch nie ein Lied der Carter-Familie gehört, das mir nicht gefiel". Ich denke, ich kann mit Sicherheit sagen, dass ich noch nie einen Song von Bill Clifton gehört habe, den ich nicht mochte. Sein außergewöhnlich guter Geschmack, die Qualität seiner Musikalität, seine Aufrichtigkeit und seine bedingungslose Liebe zu den Liedern, die er singt, scheinen immer durch, egal ob er mit einer vollen Bluegrass-Band, im Duett oder Trio oder allein spielt.
Bill Clifton wurde in eine wohlhabende Familie aus Maryland hineingeboren, die eine gute Ausbildung schätzte und das Geld hatte, einen für den klugen jungen Mann zu kaufen, der eine Vorliebe für Hillbilly-Musik hatte. Diese Neigung entwickelte er selbst zu einer totalen Hingabe an die traditionelle Musik der Familie Carter und vieler anderer Sänger und Musiker aus dem ländlichen Süden. Bill war zunächst Musiker, aber er wusste, dass es sehr wichtig war, die Musik zu studieren und Lieder zu bewahren, die sonst verloren gehen könnten. Die Musik war immer eine hauptsächlich mündliche Tradition gewesen, aber Bill erkannte, dass er, indem er die Worte zu den alten Liedern aufschrieb und sie in seinem berühmten "Bill Clifton Song Book" veröffentlichte, lange bevor jemand anderes etwas Ähnliches tat, tat, was getan werden musste.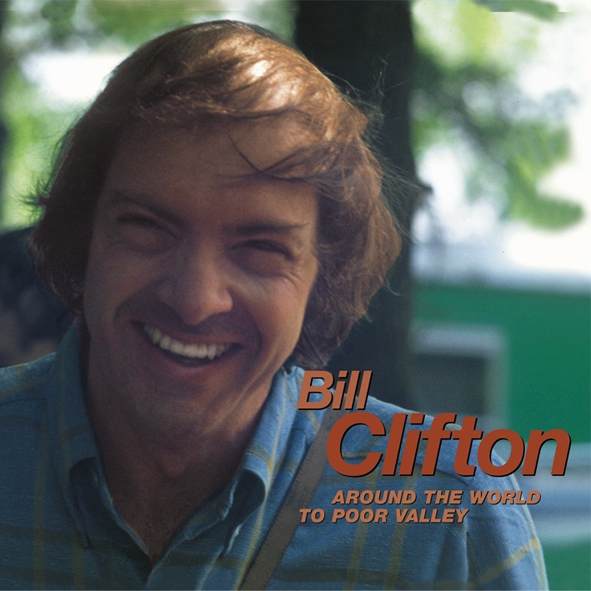 Auf die Frage, Bill Clifton wird sich nicht als Bluegrass-Musiker bezeichnen. Kein hoher Gesang, keine halsbrecherischen Tempi und die Tendenz, die Gitarre nicht nur für den Rhythmus zu benutzen, scheinen ihm Gründe zu sein, zu glauben, dass Bill Monroe seine Musik nicht Bluegrass nennen würde. Auf der anderen Seite brachte Bill Clifton seine klare, gut intonierte und freundliche Stimme, seinen balladenhaften Gesang und seine Leadgitarrenparts in die Musik ein und führte sie in Richtungen, die auf der Basis der Musik von Monroe, Flatt & Scruggs, Reno & Smiley oder den Stanleys vielleicht nicht so leicht zu verstehen waren.
Bill Clifton in den 1950er und frühen 60er Jahren war die wichtigste Verbindung zwischen der traditionellen südlichen Musik, die er so sehr liebte und respektierte, und den neuen Musikern, die die Musik so verändern sollten, dass sie auch das städtische, nördliche und internationale Publikum ansprechen würde. Seine Zusammenarbeit mit de
n Country Gentlemen ist der lebendige Beweis für diese Entwicklung.
Bill Clifton organisierte 1961 das erste Bluegrass Festival in Luray, Virginia; er war Gründungsmitglied des Newport Folk Festivals im Jahr darauf; und vielleicht das wichtigste, war das erste, das diese Musik außerhalb der Vereinigten Staaten brachte. Sein Einfluss auf Musiker und Fans auf der ganzen Welt kann nicht überschätzt werden. Er lebte in Westeuropa und Asien, bereiste Osteuropa, Australien und Afrika und tat mehr für die Verbreitung von Bluegrass und traditioneller Countrymusik auf der ganzen Welt als jeder andere.
Ich habe Richard K. Spottswood, den renommierten Musikhistoriker, um seine Meinung über Bill Cliftons Bedeutung in der Geschichte der amerikanischen Country- und Bluegrass-Musik gebeten:
"Die Hauptsache, die mir in den Sinn kommt, wenn ich an Bill als Darsteller denke, ist, dass er wirklich die erste Person war, die keinen ländlichen Appalachen-Hintergrund hatte, um Bluegrass zu pflücken, im Gegensatz zu etwas anderem, das er hätte wählen können. Er stammte aus einer reichen Familie deutscher Abstammung in Baltimore County, Maryland. Er war in der Lage, das, was damals im Wesentlichen eine neue Bergfolkmusik war - die frühen 50er Jahre - aufzugreifen und in einer Weise aufzuführen, die überzeugend war, dass die Menschen, die alte Musik mochten, sie sehr gerne annahmen. Anders als jemand wie Mike Seeger, der manchmal einen sehr unglücklichen Bergakzent seiner eigenen Entwicklung beeinflusst, sang Bill einfach so, wie er spricht.
Er diente vielen Menschen als Einstieg in die Musik. Sobald Sie Bill Clifton aufgenommen haben, sind Sie bereit für Bill Monroe. Bill war wirklich der erste, der die Musik, die man Bluegrass nennen würde - damals war es noch nicht -, so universalisiert hat, dass es all meinen Zeitgenossen, Leuten wie John Duffey, Bill Emerson und Pete Kuykendall, all diesen Leuten aus den Vororten von Baltimore-Washington, die zwar aus dem Süden, aber nicht
aus dem Land kamen, möglich war, die Musik aufzunehmen und sie überzeugend aufzuführen. Ich weiß nicht, ob es so gewesen wäre, wenn Bill es nicht zuerst getan hätte, wenn Bill nicht beschlossen hätte, eine kleine Band zu organisieren, um sie auf den Radiosender der University of Virginia zu bringen, um sich ein südliches Getränk - ich spreche von Dr. Pepper - zu sponsern. Und das nicht nur, sondern überzeugend, mit guten Musikern. Johnny Clark zum Beispiel war ein wunderbarer Banjospieler.
Bill Clifton Around The World To.... (8-CD)
Read more at: https://www.bear-family.com/clifton-bill-around-the-world-to....-8-cd.html
Copyright © Bear Family Records
Bewertungen lesen, schreiben und diskutieren...
mehr
Kundenbewertungen für "Around The World To.... (8-CD Deluxe Box Set)"
Von:
Herbert
Am:
26.07.2017
Bewertung schreiben
Bewertungen werden nach Überprüfung freigeschaltet.
Weitere Artikel von Bill Clifton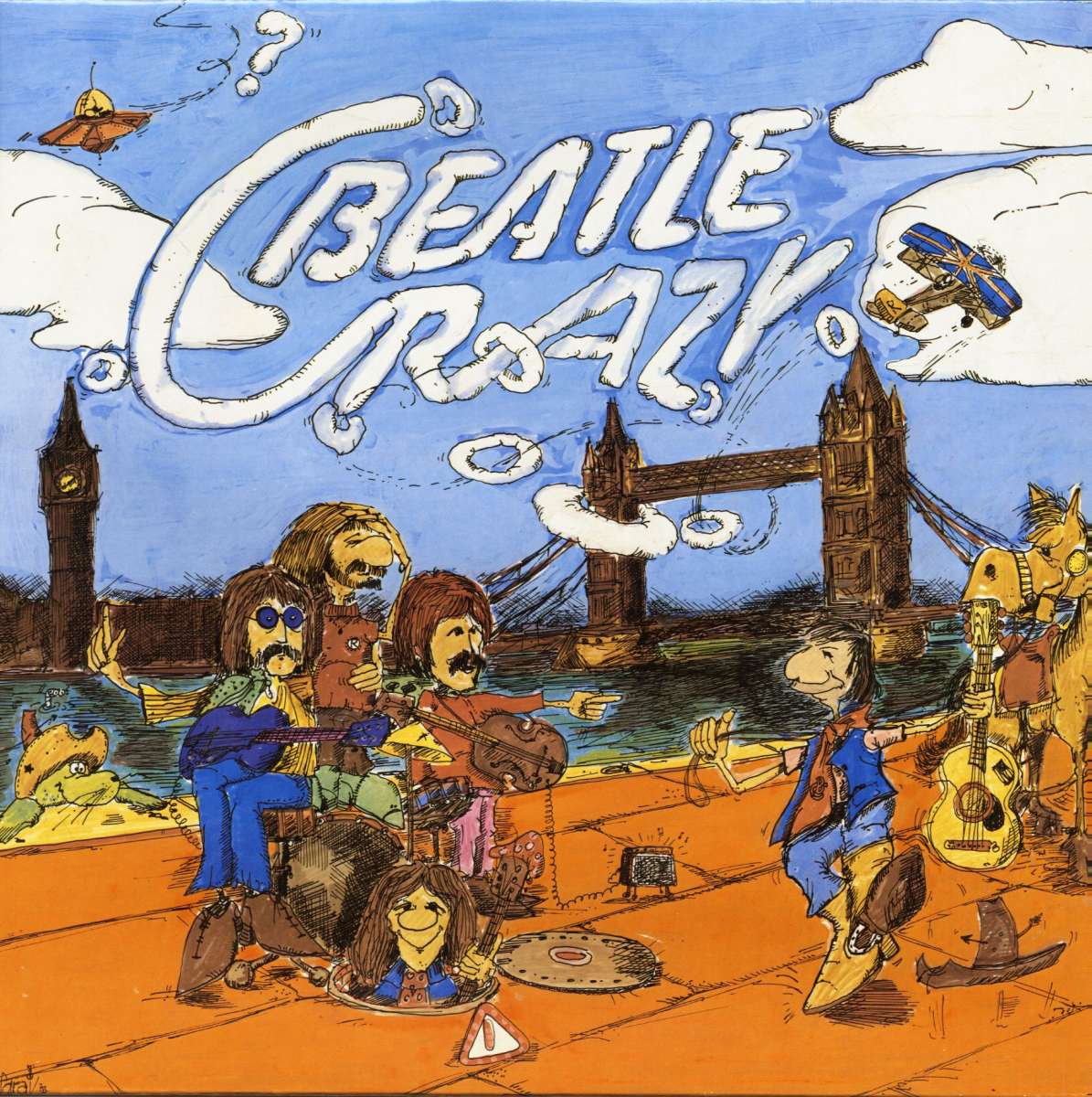 Bill Clifton: Beatle Crazy (LP, Picture Disc)
Art-Nr.: BFP15121


Sofort versandfertig, Lieferzeit** 1-3 Werktage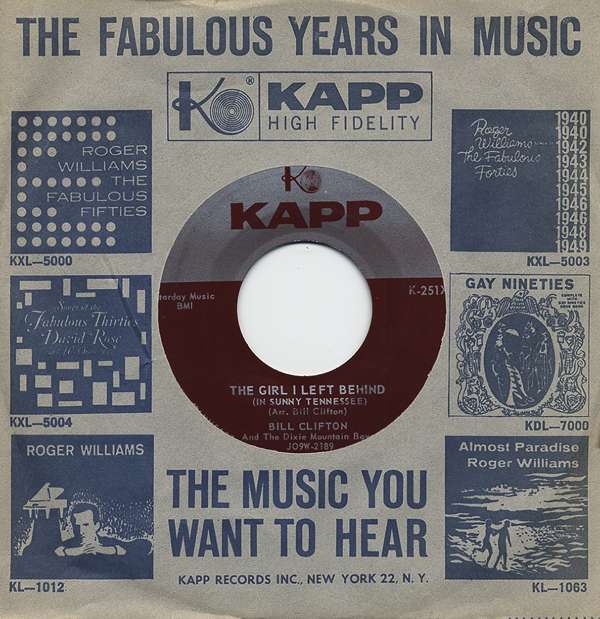 Bill Clifton: Springhill Disaster - The Girl I Left... 7inch,...
Art-Nr.: K251


Sofort versandfertig, Lieferzeit** 1-3 Werktage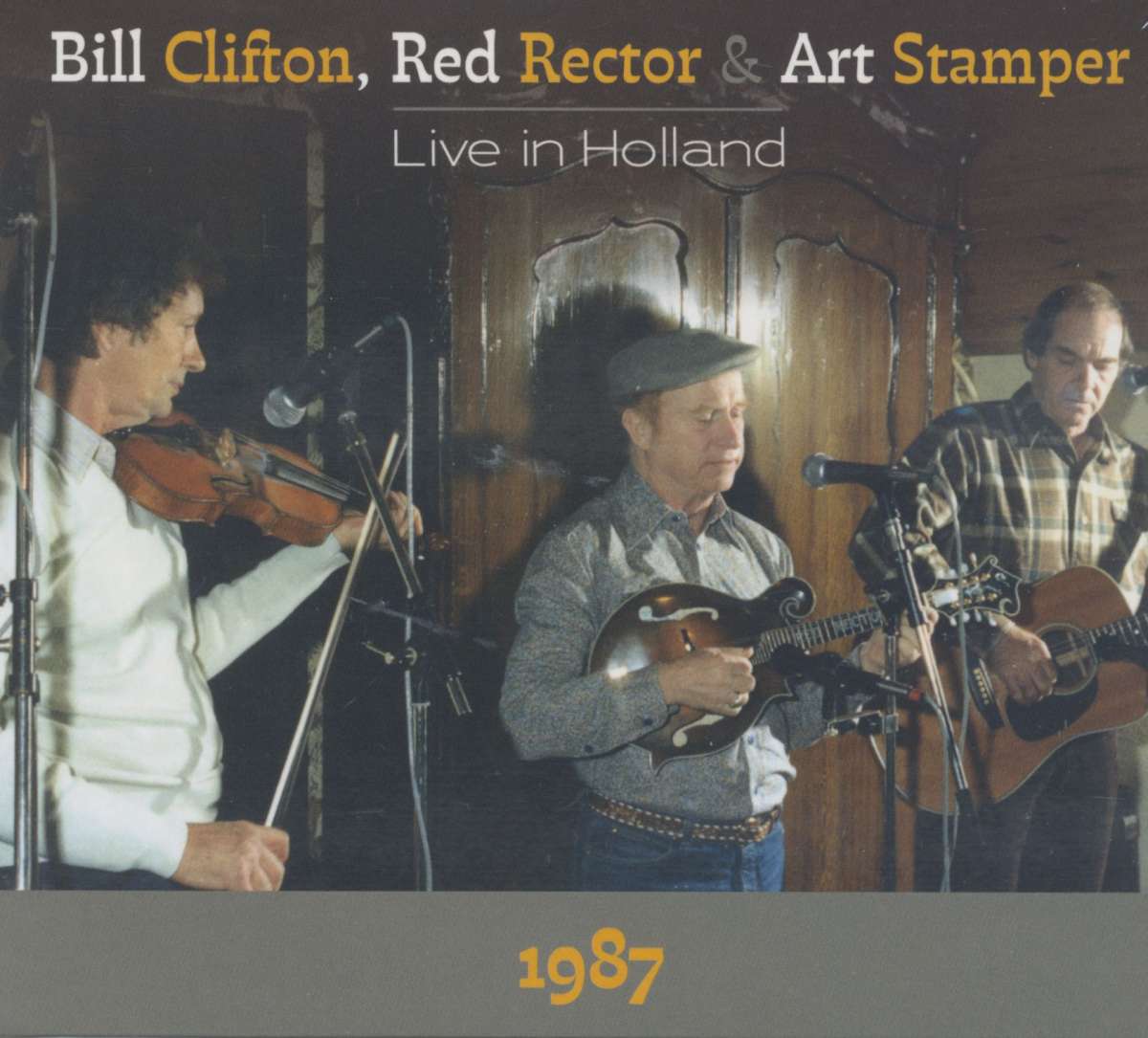 Bill Clifton, Red Rector & Art Stamper: Live In Holland 1987 (CD)
Art-Nr.: CDSCR90


Sofort versandfertig, Lieferzeit** 1-3 Werktage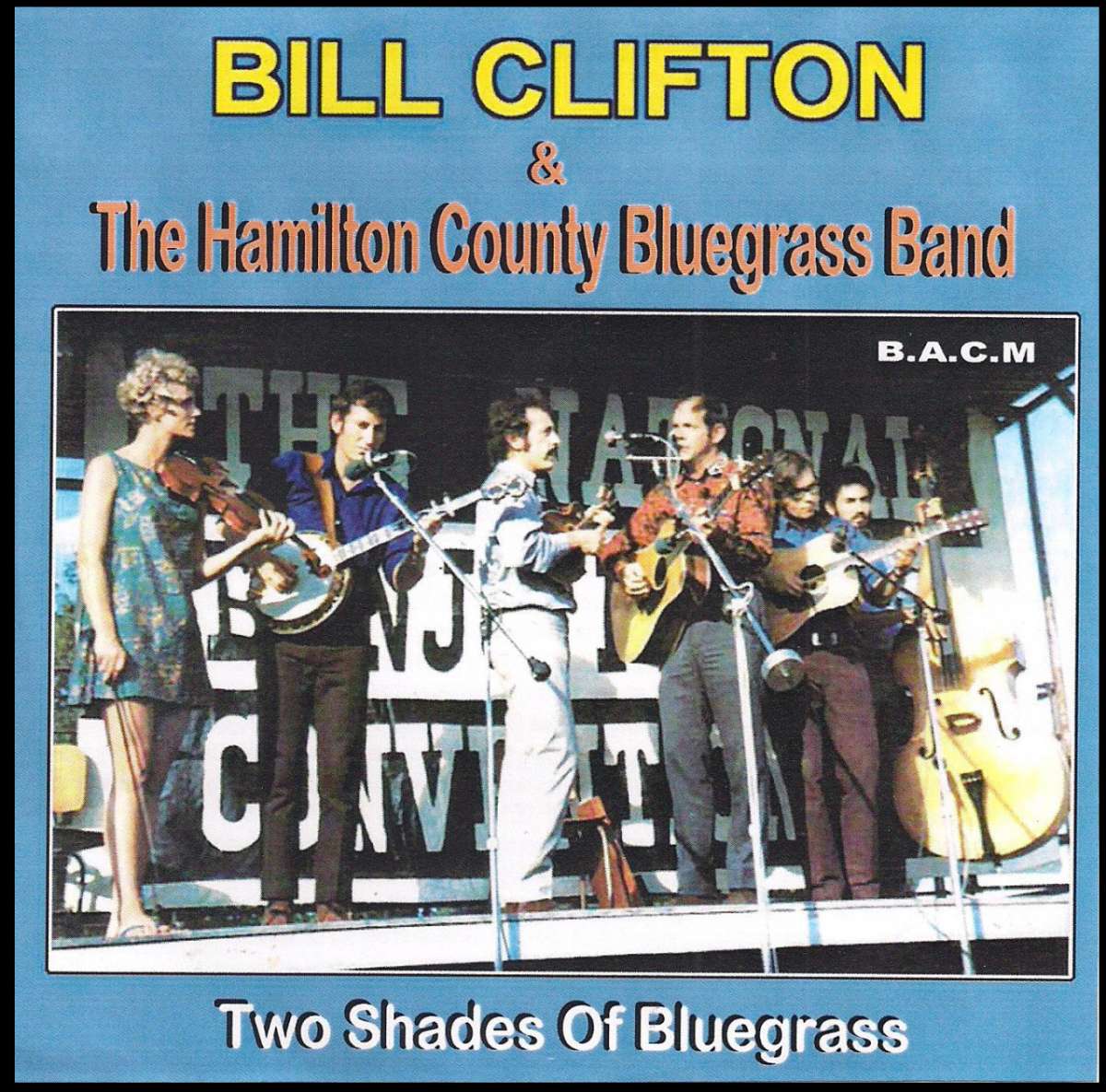 Bill Clifton: Two Shades Of Bluegrass
Art-Nr.: CDD418


Artikel muss bestellt werden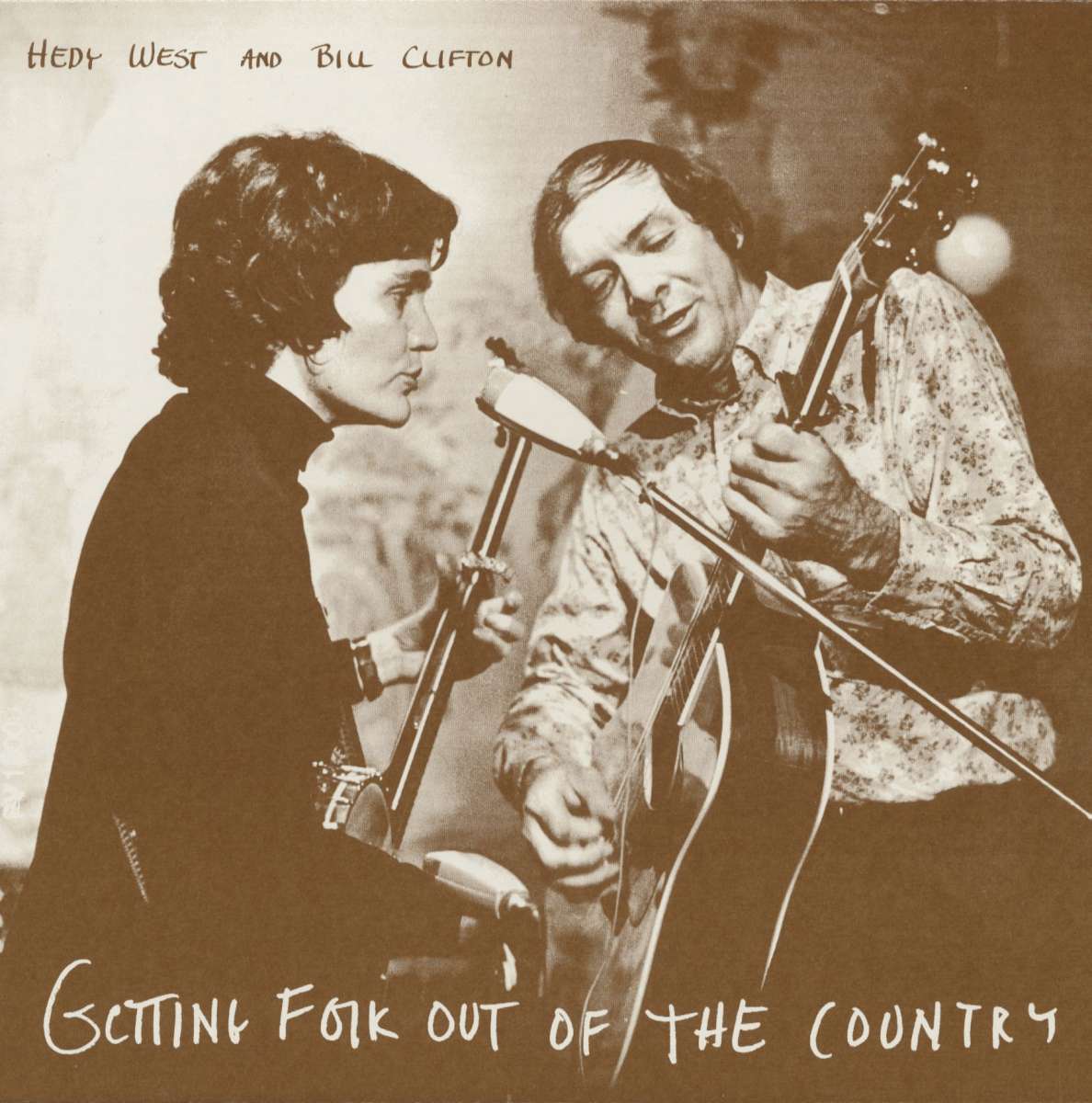 Hedy West & Bill Clifton: Hedy West & Bill Clifton - Getting Folk Out Of...
Art-Nr.: BF15008


Sofort versandfertig, Lieferzeit** 1-3 Werktage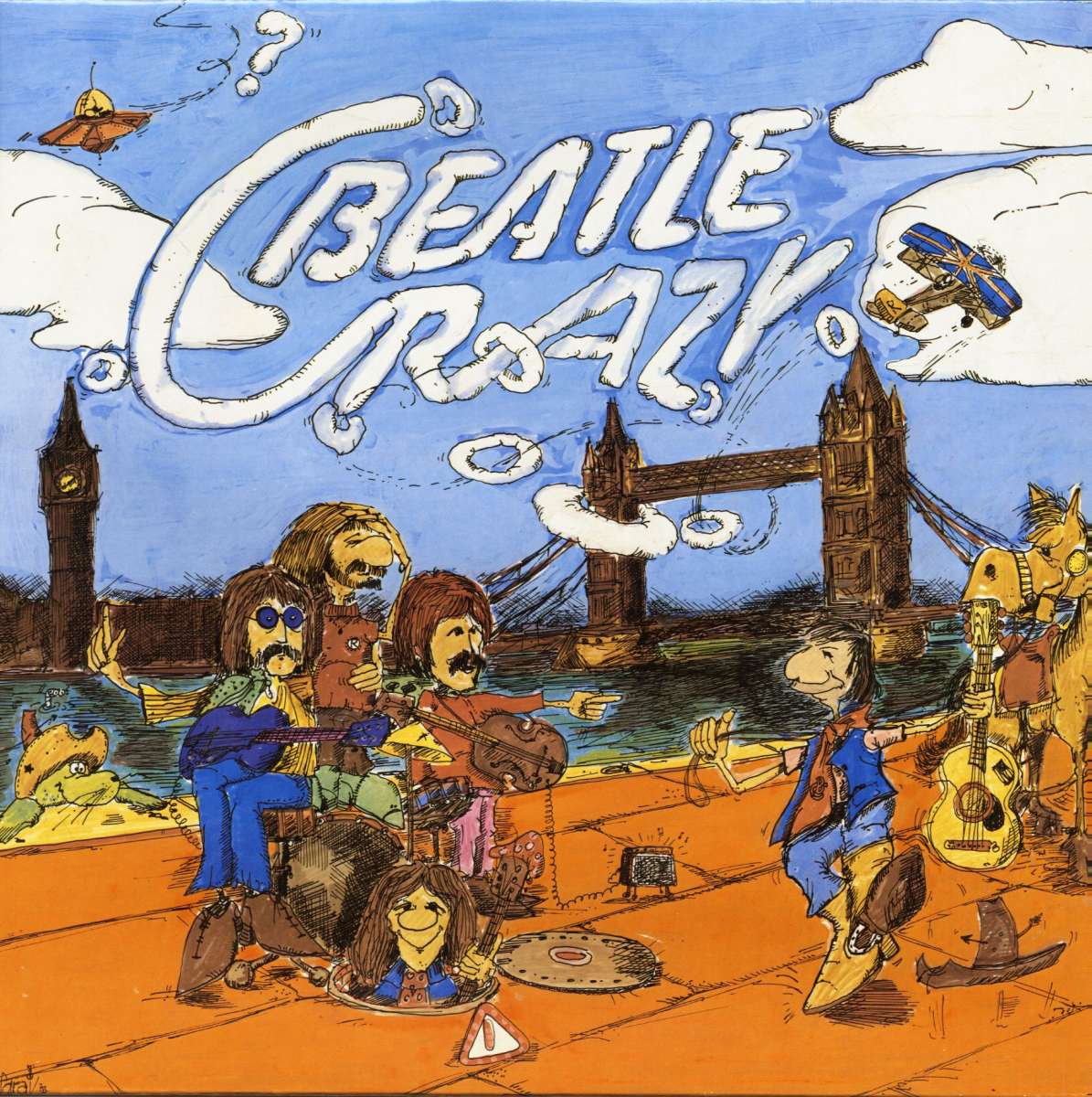 Bill Clifton: Beatle Crazy (LP, Picture Disc)
Art-Nr.: BFP15121


Sofort versandfertig, Lieferzeit** 1-3 Werktage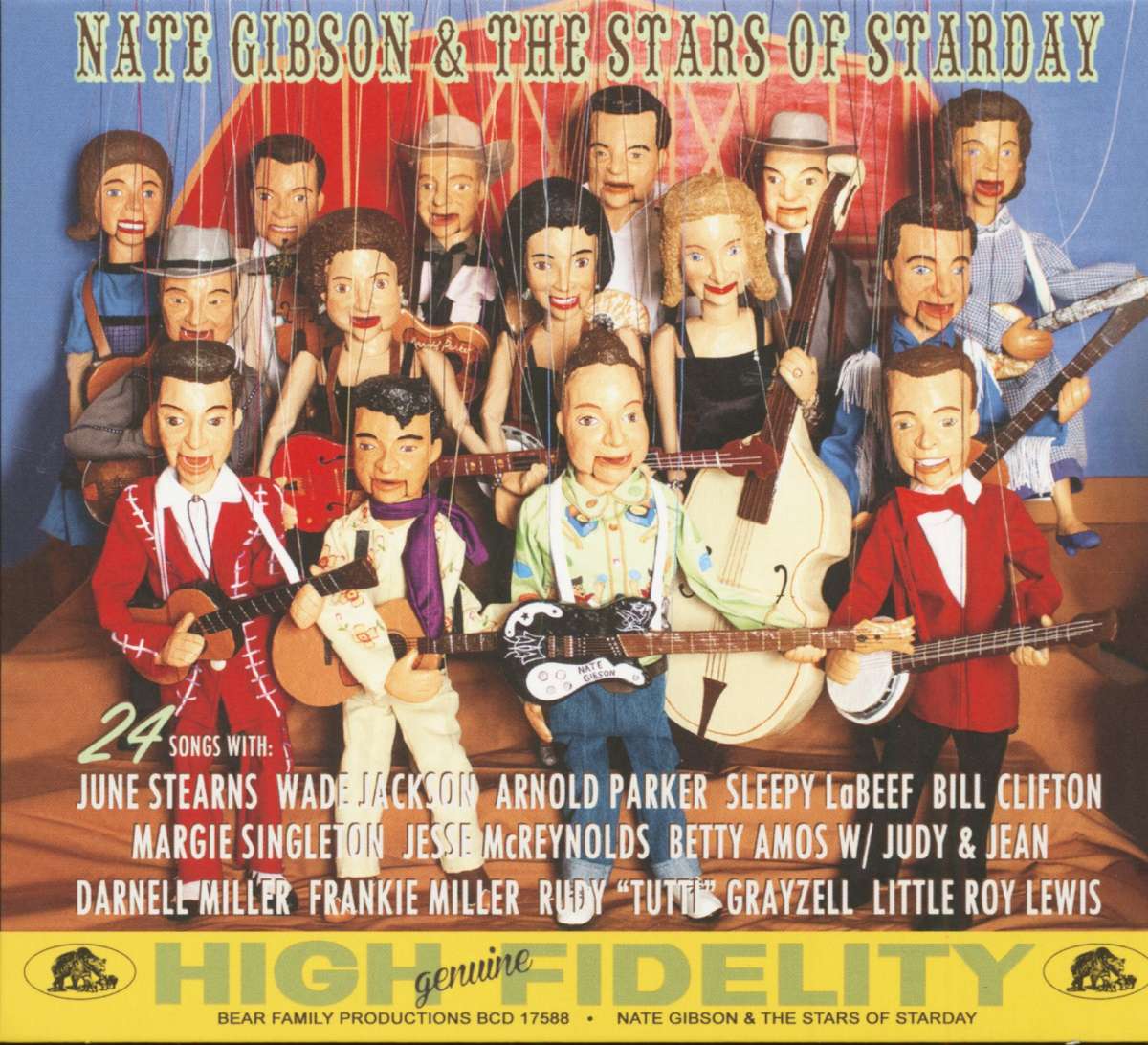 Nate Gibson: Nate Gibson & The Stars Of Starday (CD)
Art-Nr.: BCD17588


Sofort versandfertig, Lieferzeit** 1-3 Werktage