Der Artikel wurde erfolgreich hinzugefügt.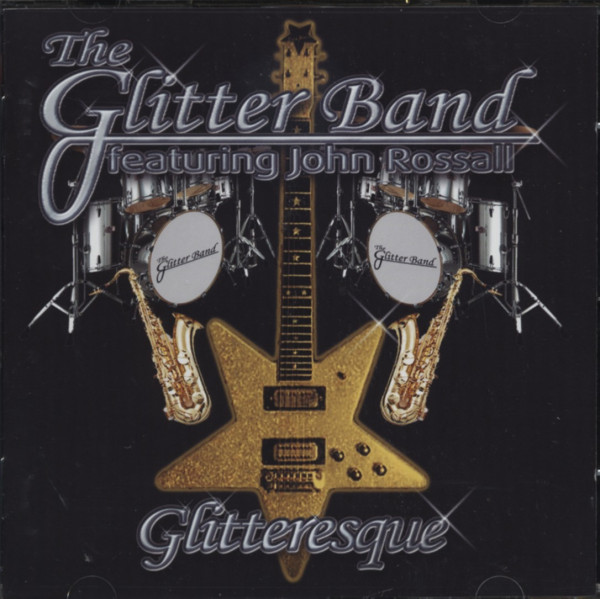 Benachrichtigen Sie mich, sobald der Artikel lieferbar ist.
inkl. MwSt. zzgl. Versandkosten
Artikel derzeit nicht verfügbar, Lieferfristen von bis zu 2-3 Wochen sind zu erwarten. (soweit verfügbar beim Lieferanten - kann aber auch schneller gehen)
Artikel-Nr.:

CDSJP282

Gewicht in Kg.:

0.1
GLITTER BAND: Glitteresque
Artikeleigenschaften von

GLITTER BAND: Glitteresque
Albumtitel:

Glitteresque

Genre

Rock

Artikelart

CD

EAN:

5055011702820

Gewicht in Kg:

0.1
Glitter Band - Glitteresque

CD 1
01
Angel Face
02
Tell Him
03
Peppermint Twist
04
Just For You
05
The Wanderer
06
Lets Get Together Again
07
To Know You Is To Love You
08
Rock On
09
Goodbye My Love
10
Twisting The Night Away
11
Rock And Roll Parts 1&2
12
Jean Jeannie (With The Blue Eyes)
13
Let's Get Together Again (Club Mix)
14
Does Your Mother Know
15
Am I On Again
Als Begleitgruppe von Gary Glitter im Mai 1972 gegründet, spielte die Band zunächst eine...
mehr
"GLITTER BAND"
Als Begleitgruppe von Gary Glitter im Mai 1972 gegründet, spielte die Band zunächst eine untergeordnete Rolle. Erst als Gary Glitter Anfang 1974 weniger Konzerte gab, sich von der Plattenszene etwas zurückzog und sich mehr auf seine Filmpläne konzentrierte, begann die Gruppe, eigene Wege zu gehen. Mit "Angel Face' erschien Ende Februar 1974 die erste Single. Sie blieb dem Glitter-Sound treu und kam sofort in die Hitparaden. "Just for you', "Let's get together again' und Good bye my Love' waren die weiteren Hits 1974. "The Tears I cried' kam 1975. Trompeter John Rossell (geboren 26.11.1948 in Blackpool) schied im Dezember 1974 aus und arbeitet an einer Solokarriere als Sänger. Mitspieler sind: Saxophonist Brian "Harvey" Ellison (geboren 13.1.1952 in Otley), Schlagzeuger Pete Phipps (geboren 5.8.1951 in London), Bassist John Springate (geboren' 1.2.1953 in London) singt auch die Soloparts, Sologitarrist Gerry Shephard (geboren 28.12.1951 in London) und Gitarrist Tony Leonard (geboren 20. 5.1951 in Great Yarmouth). Original Presse-Info: EMI Electrola GmbH
Bewertungen lesen, schreiben und diskutieren...
mehr
Kundenbewertungen für "Glitteresque"
Bewertung schreiben
Bewertungen werden nach Überprüfung freigeschaltet.