Der Artikel wurde erfolgreich hinzugefügt.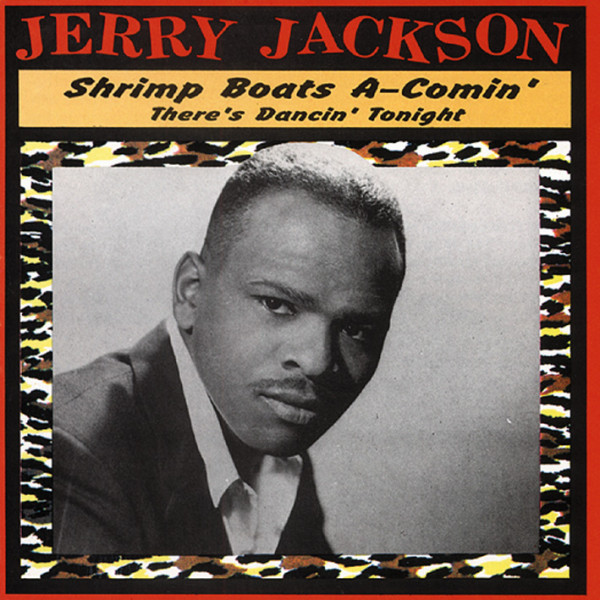 Dieser Artikel ist gestrichen und kann nicht mehr bestellt werden!
Benachrichtigen Sie mich, sobald der Artikel lieferbar ist.
Artikel-Nr.:

BCD15481

Gewicht in Kg.:

0.115
In den frühen Sechzigerjahren war der New Yorker Jerry Jackson ein R&B- und Popsänger, dessen New...
mehr
Jerry Jackson: Shrimp Boats A-Comin' - There's Dancin' Tonight
In den frühen Sechzigerjahren war der New Yorker Jerry Jackson ein R&B- und Popsänger, dessen New Yorker Ska-Version von 'Shrimp Boats' in der Clubszene Europas zum Kultsong wurde. Elvis-Fans werden an Jerry Jacksons Originalversion von 'It Hurts Me' interessiert sein, und Fans der Four Seasons werden einige weniger bekannte Songs von Crewe und Gaudio hören. Die 24 Aufnahmen dieser CD enthalten Jacksons komplette Aufnahmen für Kapp und Columbia von 1961 bis 1964, darunter 'Wide Awake In A Dream', 'Se Habla Espanol', 'Time' (später von
Craig Douglas
gecovert) und 'Hey Sugarfoot'
Artikeleigenschaften von

Jerry Jackson: Shrimp Boats A-Comin' - There's Dancin' Tonight
Albumtitel:

Shrimp Boats A-Comin' - There's Dancin' Tonight

Genre

R&B, Soul

Preiscode

AH

Artikelart

CD

EAN:

4000127154811

Gewicht in Kg:

0.115
Jerry Jackson - BCD15481 When it came to recording techniques at the dawn of the 1960s in...
mehr
"Jerry Jackson"
Jerry Jackson - BCD15481
When it came to recording techniques at the dawn of the 1960s in New York, bigger was definitely better. Producer s and arrangers crafted lavish orchestral backdrops for singers with huge, powerful voices. Jerry Jackson fit that bill perfectly. He made a series of '60s singles for Top Rank, Kapp, Columbia, and Parkway that might be described as stirring uptown soul, though Jackson isn't fond of such classifications or being compared to other singers.
"I'm none of those people. I'm Jerry Jackson. I'm individual. I'm very unique, because God made me that way, you know?" he says. "I'm a singer, and I sing from my spirit, from my heart."
Today, Jerry Jackson sings in praise of God. In 1991, he established Jacob J. Jackson Bibleway Ministries in Florida's Tampa Bay region, ministering to many people by providing organically homegrown vegetables to the needy, visiting the elderly in nursing homes, and reaching out to others through prayers and Bible study. "Now, through my music ministry, I want to leave a legacy which will reveal God's truth and hopefully encourage many listeners and believers to surrender their lives to God," he says.
Born Jacob Jackson (Jerry is his middle name) in Hartford, Connecticut, he was brought up in a Christian family headed by his preacher father and a mother who loved to sing. "He was an evangelist, really," says Jerry. "My mother had one of those great voices. And it just traveled throughout our whole family. As a child of nine and ten years old, I used to sing. Mahalia Jackson was one of my favorites and greatest influences, in addition to my mother.
"As a kid, we had a quartet," he says. "At nine years old, I was the lead singer in the quartet. My sisters and brothers were older, but they chose to put me as the lead singer. God developed my voice very early. I was on the radio when I was nine years old. It was WTIC in Hartford. They caught me downtown singing on the street, and somebody noticed it. They said, 'Hey, get this kid on the radio!' So I did acappella stuff on the radio as a kid."
Jerry Jackson proceeded to pursue other musical activities, including a fan club run by a Mr. Sweep when he was about 12 years old. "He was out of Meriden, Connecticut. He put on talent shows. I was involved in a lot of talent shows. I always seemed to be very successful in getting the first prize," says Jackson. "I was a young African-American kid, and all the kids I was competing against were Caucasian. And I still got first prize every time. That was kind of telling me that I must have had some special talent.
"I was in Providence, Rhode Island, when I was about 16. Paul Filippi of the Celebrity Club was really taking me under his wing, and I studied voice at the conservatory in Rhode Island for a period of time. And he sponsored me there. I was singing with all the bands that were coming in, and Paul Filippi really thought a lot of me, and my singing. He was very encouraging. Paul even took the time to contact me and let me know that Roy Hamilton was appearing there, and he wanted me to come there and have Roy listen to me. I did like Roy Hamilton very, very much. I also greatly admired and respected Nat Cole and Tony Bennett.
"I was kind of like a rolling stone, and I didn't know what I wanted to do. Because I knew that I wanted to sing, but I wanted to do so many things," says Jerry Jackson, who at one point hitchhiked all the way to Cleveland with a friend. While there, he made his first recording. "I did a demo over there of 'Lucky Old Sun' and another song I had," he says. "I used that demo when I ultimately went to New York. I remember first I went to Jaguar Records. They were in New York at the time. They were going to move to California. And they were interested in me, but for some reason I didn't get back in touch with them.
"Maybe a few months went by, and I just kept going to New York. The second place I went to, Buddy Kaye was sitting in his office. I just knocked on doors. And I knocked on his door, and I talked with him, and we had a conversation. Then he played the demo that I had, and he liked it right away. And he promised me a recording contract within six months if I'd sign a contract with him. So that's how our association really started."
With offices at 1650 Broadway (across and just up the street from the better-known Brill Building at 1619) in midtown Manhattan, Kaye was well-equipped to manage the promising newcomer. The Tin Pan Alley veteran had written hits for Perry Como and Frank Sinatra, sometimes adapting classical melodies to his lyrics. Kaye landed Jerry Jackson a deal with Top Rank Records, a pop label of British origin that launched a New York-based U.S. arm in 1959.
Under the production aegis of former Coral and Dot A&R man Sonny Lester, Jerry Jackson cut four songs for Top Rank at Bell Sound Studios on West 54th Street that comprised his first two singles in 1960. "The first thing I recorded was a song that I had wrote, 'A Chance To Prove My Love,'" he says. "I was a teenager when I wrote that. My sister, she and her husband were having kind of a problem. And I lent my mind to what they were going through, and that's what it came from." For Each One There's Someone sat on the flip; Bill Sanford, a former pianist for the Ravens, did the arrangements. Top Rank coupled the other two songs from the session, Meaning Of My Life and Jerry's Everytime You Kiss Me, as his encore.
After that, Kaye and composing partner Phil Springer, who co-wrote Eartha Kitt's slinky Santa Baby and Frankie Laine's Moonlight Gambler prior to hooking up with Kaye, penned Time for Jerry Jackson and escorted him into Regent Sound on West 56th Street on April 3, 1961 to record it, along with their lighthearted charmer Se Habla Espanol.
"To me, it was a great record," says Jerry of Time. "It was a great performance. It was a great song. Phil Springer did a fantastic job on the arrangement." Springer's adventurous strings cleverly replicate the ticking of a clock on the intro, his arrangement beautifully framing Jackson's vocal. "Edwin H. Morris Publishing, they put up the money for 'Time' and 'Se Habla Espanol.' And Buddy Kaye gave them the publishing," says Jerry Jackson. Kaye found a good home for the promising single: Kapp Records, another pop label launched in 1954 by Dave Kapp.
"Every record company that I was connected with, Buddy made the contacts. He was a good person in that area," says Jackson. "I know that when I went to the studio, I wasn't with Kapp Records then. That was brought to Kapp Records. Phil Skaff is the one that dealt with it at Kapp Records, and he was the one that was overly excited about Jerry Jackson. There was really a lot of excitement there."
Surprisingly, Time didn't crack the U.S. hit parade. "It stayed out for about eight weeks or 10 weeks, and they pulled it. To me, that was like not even giving the thing a chance to even catch on, especially with an unknown artist," says Jerry Jackson. "With 'Time' being the A side and 'Se Habla Espanol' being the B, that should have been a hit." Over in England, Craig Douglas' cover, ironically out on Top Rank, crashed the Top Ten that summer.
"I never heard his record, and I'm not sounding conceited, but I know what I put into things that I did. And I know my performances. I doubt his performance was like mine was. Because if it was, it would have spilled over into this country, and it would have been on the charts here," says Jerry. "It's a great song, but the performance made the song. Because I didn't sing the song the way the song was written. I improvised so much. The song was written straight. I didn't do it nearly that way."
It was back to Regent on July 10. Kaye and Springer were again behind the glass and wrote both sides of Jerry's Kapp encore. Springer's violin-enriched arrangement enhances the dramatic I Don't Play Games, and the seductive mid-tempo flip You Might Be There With Him strikes a similar tone. Cut at the same date was half of Jerry Jackson's third Kapp platter, Till The End Of Time, written by Kaye and Ted Mossman. It was an adaptation of a Frederic Chopin polonaise that had been crooner Perry Como's first major hit. "It was a great song, but I think Perry Como's recording the song added a great deal to the song's success too," says Jerry Jackson. "I mean, he was like the top singer at that time. Certainly it was a very great blessing for Buddy Kaye to get Perry Como to record that song, because it established Buddy Kaye and the writer that co-wrote the song with him.
"I learned a lot from Buddy Kaye. I remember one time we were going to have a recording session the next morning. I was living in Connecticut, so I came to New York, and we stayed in a hotel over night. And I remember at night, for some reason, he woke up, and he nudged me to wake up. And he was mentioning to me some things about some changes in a song that he had written.
"At another point, he mentioned to me that when you write a song, remember that if it's a success, it's going to be around a long time. And the longer it's been around, the more people are going to dissect it. So make sure when you write it, you put everything there right. That's the reason I believe he woke up that night, and he wanted to correct something that was maybe not so correct in one of the songs that we were going to record the next day. But those kinds of things I never forgot."
On October 31, when Jerry Jackson entered Fine Recording on West 57th Street, all three songs were supplied by other writers, and a new producer was in charge. Texas-born Bob Johnston hailed from a musical family: his grandmother and mother were successful composers. As Don Johnston, he'd written for rockabilly Mac Curtis before inaugurating a short-lived rock and roll recording career of his own with singles on Mercury, Chic, and Dot.
Sporting one of the lengthiest titles of its era, If I Had Only Known How To Keep Her (She Would Never Have Gone To You) was the handiwork of Clyde Otis–-best known for his hit productions on Brook Benton and Dinah Washington–-and at least officially, Johnston's wife, Joy Byers (her credits include Timi Yuro's '62 hit What's A Matter Baby [Is It Hurting You] with Otis). "Clyde Otis gave me that song," says Jerry Jackson. "Bob Johnston worked for Clyde Otis. Clyde Otis had brought him in from Texas. Clyde Otis just took him under his wing, because he liked him." Johnston later claimed that contractual complications forced him to sometimes write during this period under Byers' name.
Brooklyn-born Jeff Barry would soon be one of the hottest young songscribes in the Brill Building in partnership with Ellie Greenwich, but he was still collaborating with others when he teamed with Mickey Gentile, later a Motown writer/producer, to create Jerry's You Don't Wanna Hurt Me. The cavorting strings and enticing rhythms distinguishing it and its delightful flip La Dee Dah were by Belford Hendricks. "He was fantastic. He was an early arranger using strings, and he had imagination. I got to know him very well," says Jerry. "I had a regular relationship with him. It makes a difference. You get to know people that way--not so much the arranger, but the individual."
The scene shifted to Columbia Recording Studios for Jerry Jackson's next Kapp session on April 16, 1962. Johnston was still in charge as Jerry Jackson revisited two evergreens. Kaye had written They Really Don't Know You with Norman Hawes and Tin Pan Alley legend Jimmy McHugh. Johnny Mercer and Harold Arlen's Blues In The Night harked back to the soundtrack of a 1941 film of the same name. Jerry's alluring update sported a tasty arrangement by Bob Mersey, who would produce Aretha Franklin at Columbia a month later. "I didn't pick that. Bob Johnston came up with that idea," Jerry Jackson says. "I didn't really pick a lot of things that I did, and that was a problem."
Jackson's next Kapp date on October 11 found him working with another producer. Newark, New Jersey-born Bob Crewe started out as a singer, but his future lay in writing and production. At the moment he brought Jerry Jackson into Bell Sound, Crewe was red-hot thanks to his producing the 4 Seasons' Sherry, then sitting pretty at the top of the hit parade.
"We used to practice at his house over on 57th Street, and I remember the cops came there one day because the people were complaining about the loudness, I guess. He gave the cops a couple of records to let them know he was connected with the 4 Seasons, so they left. They were satisfied with that," says Jerry Jackson. "It was in a regular apartment building, but it was a big apartment."
It's long been erroneously claimed that Frankie Valli and the Seasons back Jerry Jackson on this date, though it's obvious that Crewe utilized a female choir instead. All four tunes were penned by Crewe and Seasons keyboardist Bob Gaudio, who wrote many of the quartet's defining '60s smashes together. Bert Keyes, a session pianist on countless New York dates, was the musical director. Two singles were culled from the date, the first pairing the stunning Wide Awake In A Dream with a dynamic She Lied. The other two atmospheric standouts, Turn Back and Gypsy Eyes, were paired as the followup. Crewe also produced a version of Turn Back by an early discovery, Kevin McQuinn, for the New York-based Diamond imprint at approximately the same time.
Bell Sound was the site for Jerry Jackson's last Kapp date on July 2, 1963. Yet another fresh producer, Allen Stanton, was brought in for the occasion, along with arranger Alan Lorber, then specializing in uptown soul (he worked with Clyde McPhatter, Chuck Jackson, and Jackie Wilson). Oddly, considering their quality, two of Jerry Jackson's three performances that day were relegated to the Kapp vaults. Lor Crane, co-writer of the exhilarating If Teardrops Were Diamonds, would go on to produce Chad & Jeremy at Columbia.
Kapp erred in stockpiling the deeply moving It Hurts Me, another Joy Byers copyright. Co-writer Charles E. Daniels' name may sound familiar; as Charlie Daniels, the rowdy fiddler would achieve country stardom with his '70s anthems The South's Gonna Do It Again and The Devil Went Down To Georgia. Daniels' website confirms that Johnston actually co-wrote It Hurts Me (he'd produced and co-written Daniels' first 45 in 1959). When Elvis waxed a very similar version of It Hurts Me the following January, RCA Victor had the sense to release it. "I don't understand what happened. Well, he didn't really have a big one on that," reasons Jerry Jackson. "It was a very good song."
The other title committed to tape that day was a departure. Bob Dylan cut his immortal Blowin' In The Wind in July of '62, though that solo version wouldn't come out until nearly a year later on 'The Freewheelin' Bob Dylan.' The Chad Mitchell Trio actually had the first release on the song in March of '63. Peter, Paul & Mary's version, released that June, turned out to be the hit, peaking at #2 pop. Jerry Jackson tried the song on for size a full year before Sam Cooke cut it at the Copa, Lorber's luxurious arrangement blending beautifully with his gripping vocal.
"I don't know how they got it. I only know that when I went in the studio, that the tracks were there," says Jackson. "I did that from my heart. That's why Buddy Kaye always referred to me as Mr. Heart & Soul. I was really singing from my heart. And maybe a lot of people don't understand that. I wasn't singing to commercialize everything I sang. I was singing to share with people the gift that God had given me."
When Mercury Records hired Clyde Otis in 1958, the Mississippi native made history as the first black A&R man at a major label. After serving in the Marines during World War II, Otis jumped into New York's music industry, writing The Stroll for the Diamonds. It hit on Mercury in '57. Not long after snaring the Mercury A&R post, Otis signed his friend Benton and produced an incredible run of R&B chart-toppers for the deep-voiced crooner beginning with It's Just A Matter Of Time as well as Brook's pair of '60 duets with Dinah Washington. Hendricks' violin-enriched arrangements were integral there, along with Dinah's Otis-helmed solo smash What A Diff'rence A Day Makes. Clyde moved over to Liberty in 1961 before landing at Columbia, where he'd work with Aretha Franklin in '64.
"He certainly didn't come from wealth and riches, or anything like that. It was a hard climb," says Jerry Jackson. "And I respect that." Obviously, Clyde knew a great voice when he heard it, and he asked Kaye about Jackson's availability. "He had been watching, paying attention to me before that," says Jackson. Otis would produce both of Jerry's Columbia sessions.
Jamaica's beguiling ska sound was wafting around the globe. Millie Small's My Boy Lollipop was high on the pop charts when Otis tried the new rhythm out on Jerry Jackson at his first Columbia session on May 8, 1964, with Bert Keyes returning as his musical director. "That was in at the time. That's why he tried that," says Jackson. "It was an experimental thing." The experiment was a success, Otis and Keyes cooking up an infectious ska groove to power Jerry Jackson's revivals of Shrimp Boats (A-Comin' - There's Dancin' Tonight) and Always (written by legendary composer Irving Berlin in 1925), the two sides of his Columbia debut. Co-written by orchestra leader Paul Weston, Shrimp Boats had been a '51 pop smash for Jo Stafford.
Hey Sugarfoot, the other number Otis produced on Jerry Jackson at his first Columbia date, was a departure in its own right, the first full-scale up-tempo R&B workout Jackson had cut. Written by lyricist Larry Kusik (co-author of Jerry's La Dee Dah) and Laurence Weiss, its arrangement borrowed the shuffle beat that Marvin Gaye had utilized on a couple of his recent Motown hits. Jackson romps through the number with spirit, and there's even a brief trumpet solo.
"The kind of voice I had, I could do anything," says Jerry. "I could do classical, I could do popular, I could do soul, I could do whatever. And I was willing to try anything."
Clyde reconvened the troops at Columbia's Studio A on August 3. This time Jackson brought a compositional gem of his own, Are You Glad When We're Apart. "I wrote that song for Bobby Vee," says Jerry. "Clyde Otis had connections with Liberty Records. And Bobby Vee was with that label then. And I had heard him do 'Stayin' In.' I heard him do that, and I said, 'Hey, wow! "Are You Glad When We're Apart," this might work for Bobby Vee, because the song goes in that same thing that he was doing." Vee never got around to cutting it, leaving Jerry Jackson in perfect position to do it himself. He remembers the song selling well in England. On its plug side sat the soul-steeped Tell Her Johnny Said Goodbye, again credited to Joy Byers.
Jerry Jackson's last Columbia release was New Yorker Bobby Stevenson's lovely ballad You're Mine (And I Love You) from the same session. "I liked that song," says Jerry Jackson. Otis would recycle it on Benton in 1965. Gone To Pieces, the fourth title Jackson cut that day (co-writer Jimmy Williams was Benton's collaborator on Clyde McPhatter's smash A Lover's Question), went unreleased. The vocal chorus on Jerry's Otis-helmed sessions included Dee Dee Warwick, soon a solo star but then a busy Big Apple background singer. "Her group backed me up on several songs while I was with Columbia, because Clyde knew them pretty well," says Jerry Jackson.
Jackson did his share of touring. "A whole lot of it, really," he says. "From Washington to Baltimore to Philadelphia and Pittsburgh. I went to St. Louis and Chicago and Detroit. I did shows with the Supremes in Windsor, Ontario. I did a lot of record hops, radio stations and stuff like that." Along the way, Jackson appeared on TV shows with Dion and Bobby Darin and cut an obscure mid-'60s LP for the British Ember label. "It was just a flat deal. Buddy Kaye made that deal," he says. "I did songs like 'The Joker.' I did that and some other songs. They didn't have live musicians in the studio. I had the tapes, the master tracks."
The glory years of Philadelphia's Cameo-Parkway Records, when Chubby Checker, Bobby Rydell, and Dee Dee Sharp launched dance crazes on a weekly basis, had receded when Jerry Jackson signed with Parkway. "Buddy Kaye was instrumental in doing that," says Jackson. "I was a writer on the staff, but I was getting a small salary against royalties. They paid my expenses back and forth to Philadelphia from Connecticut." His first Parkway single in 1966, pairing the lavishly arranged It's Rough Out There and I'm Gonna Paint A Picture, found him back in the studio with Kaye and Springer.
"They wrote both of those songs together. They both were produced by Phil Springer," says Jerry Jackson. "I liked Phil Springer a great deal." Jerry's '67 Parkway followup was a rendition of the theme to Otto Preminger's film 'Hurry Sundown.' "I didn't actually do it in the movie," he notes. "Buddy Kaye and Hugo Montenegro wrote it, and I recorded it." Bob Hilliard and Jule Styne's How Do You Speak To An Angel adorned the other side. Parkway issued the 45 under the name of Jaxon Reese. Jaxon was obviously derived from his surname, but Reese?
"My mother's stepfather, who really raised her, his name was Reese. I had recorded under Jerry Jackson so much. After (the deejays) pick so many, and the things don't become monsters, it kind of questions their credibility," he says. "But then, when I did come up with a new name, by that time the company was ready to go under."
Parkway tried issuing Jerry's violin-enriched revival of Julie London's sultry 1955 hit Cry Me A River under the Reese moniker (the spelling of his first name reverted to Jackson). Little Girl, its flip, was written by label president Al Rosenthal's wife. "Al Rosenthal and I had a real good relationship," says Jackson, who laments that he really didn't feel Cry Me A River and wishes he'd had the chance to tackle Springer's touching My Child's Child instead. "I really felt 'My Child's Child,'" he says. "But maybe that wasn't the time for it." The firm folded in '68. "It wasn't a powerhouse company like Motown, where they had a family situation there," he notes. "The way they operated was quite different. Everything was in-house at Cameo."
One casualty of Cameo-Parkway's closing was Jackson's planned album of songs by Charles Aznavour. "I did a whole album of his songs, French songs that they translated into English," he says. "I worked hard on that album. That was really a good album. He had some really good songs, some really different songs. That was really classical popular music. And that was a field that I could really feel relaxed in. I had a promise to be at Carnegie Hall with him."
Jerry's secular recording career was at an end. He believes missing out on major stardom was a reflection of divine will. "God was in the picture, and every time I had this great opportunity, it appears He would step in and not let it happen. But I know why now," he says. "I probably would be dead right now. Because I was out of control. I was very adventurous, very daring. I didn't mess with drugs or anything like that. Thank God for that."
During the '70s, Jackson began building a spiritual family singing aggregation. "At that time my daughters were very, very young," he says. "I started working with them anyway." He formed a group, The New Movement Gospel, with daughters Patti Renai and Syndy Marie, performing at churches and other events as well as launching his Nu Day record label in New Haven, Connecticut with the group's spiritual single Wake Me Shake Me (Don't Let Me Sleep Too Late) b/w Bless Your Love Over Me. "We got a very, very good reception every time we went," Jerry says. "We did a lot of churches, and we got an invitation to come back. We weren't like a wild group. We were a group that really got the people's hearts." They appeared on Tampa Bay television—Jerry Jackson has lived in Florida since 1977--and he preached the message of salvation on his own radio show for several years.
Right now, Jackson is putting the finishing touches on a new CD. "It's going to be entitled 'My Spiritual Journey'--part one, part two, part three. Because that's what my music is going to be about," he says. "I never stopped writing. When I was writing secular music, I wasn't writing out of the spiritual influence. I was just writing from my head. But now I'm writing from my spirit, and the things have much more meaning.
"With God's intervention, I have become a very prolific composer of sacred music," he concludes. "It was a blessing in disguise when I did not achieve that great success in the secular field. It is very sobering when I reflect on many of the highly successful artists of that day who are no longer with us. In some cases, with their great success came many temptations. I witnessed firsthand the wild living and worldly attitudes of some of them, and this may have led to their demise. Yet God has allowed me to live and to keep my voice and gain the ability to minister to others through my music. Over the years, I have come to accept God's will for my life, and I have found great joy and peace in following his plan."
Bill Dahl
Special thanks to Jerry and Barbara Jackson.
SOURCES
Wikipedia website: http://en.wikipedia.org/wiki/Blues_in_the_Night
Internet Movie Database website: www.imdb.com
The Space Age Pop Music Page website: http://www.spaceagepop.com/index.htm
Official Charlie Daniels Band website: http://www.charliedaniels.com/bio_charlie.htm
New York Times, January 18, 2008: 'Clyde Otis, 83, Executive and Songwriter, Dies,' by Peter Keepnews
'Always Magic in the Air: The Bomp and Brilliance of the Brill Building Era,' by Ken Emerson (New York: Viking, 2005)
'The Bob Dylan Encyclopedia,' by Michael Gray (New York & London: Continuum, 2006)
Bewertungen lesen, schreiben und diskutieren...
mehr
Kundenbewertungen für "Shrimp Boats A-Comin' - There's Dancin' Tonight"
Bewertung schreiben
Bewertungen werden nach Überprüfung freigeschaltet.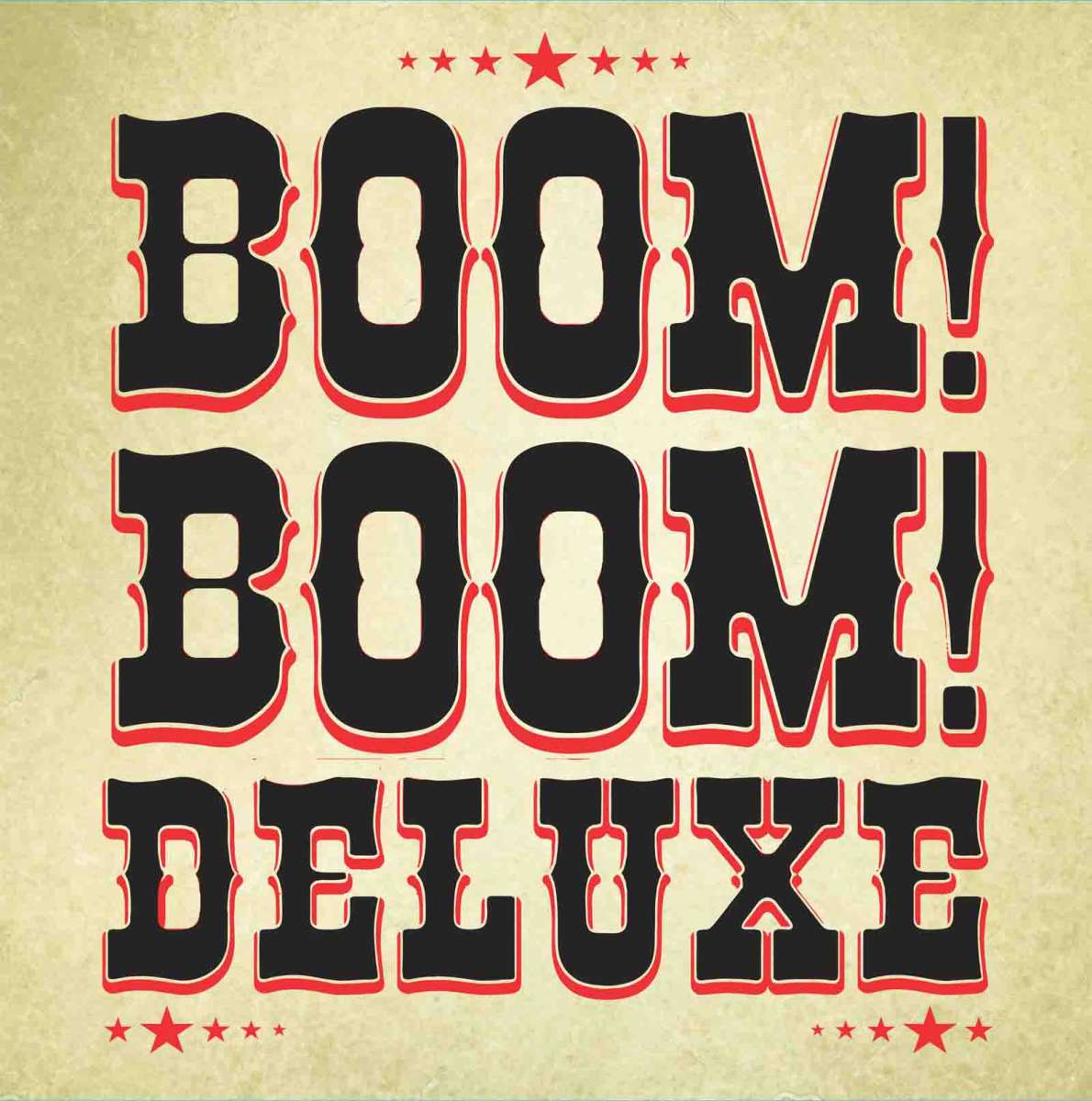 Boom! Boom! Deluxe: Boom! Boom! Deluxe (LP, 10inch)
Art-Nr.: BAF14003


Sofort versandfertig, Lieferzeit** 1-3 Werktage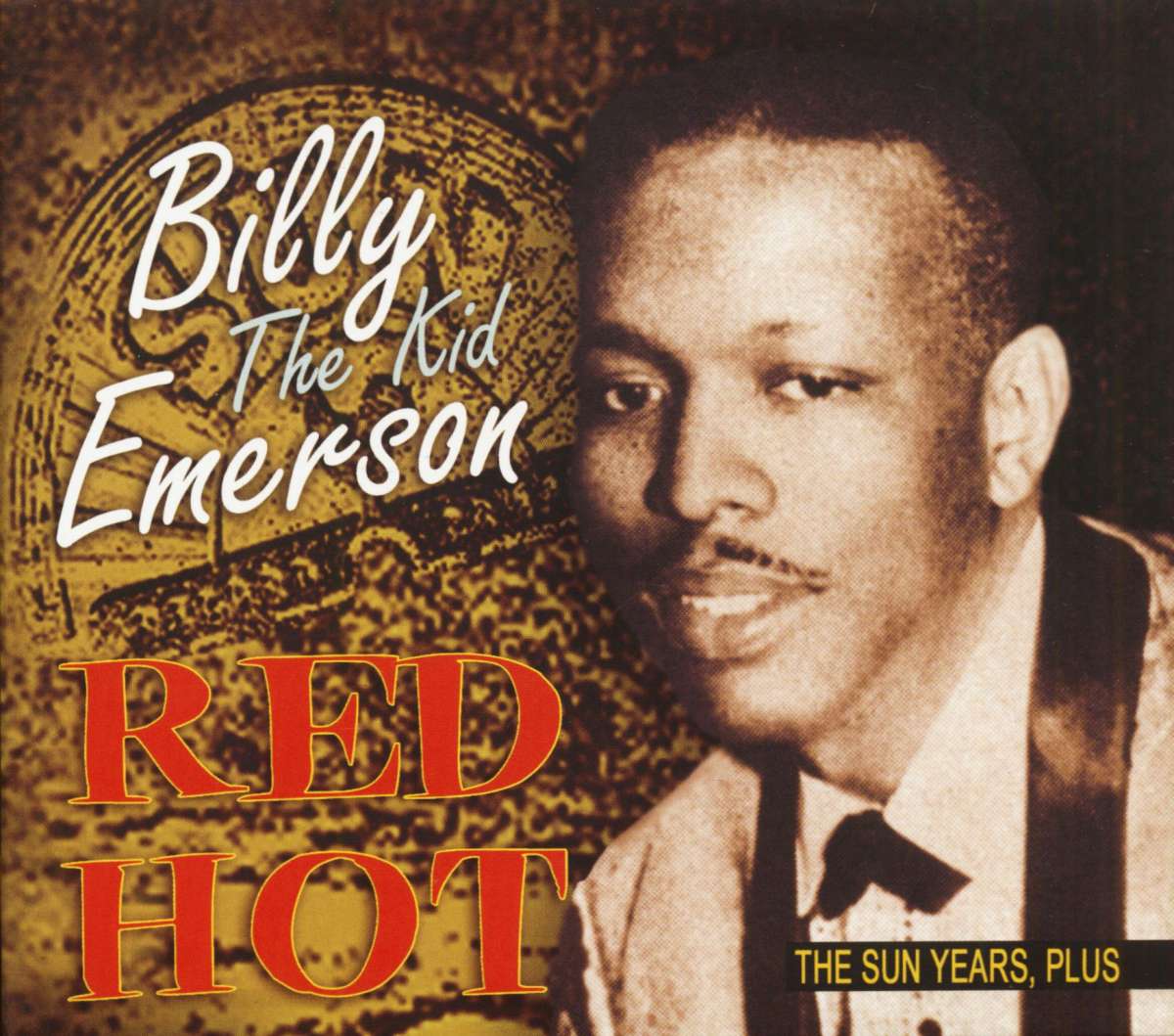 Billy 'the Kid' Emerson: Red Hot - The Sun Years, Plus
Art-Nr.: BCD16937


Sofort versandfertig, Lieferzeit** 1-3 Werktage