Der Artikel wurde erfolgreich hinzugefügt.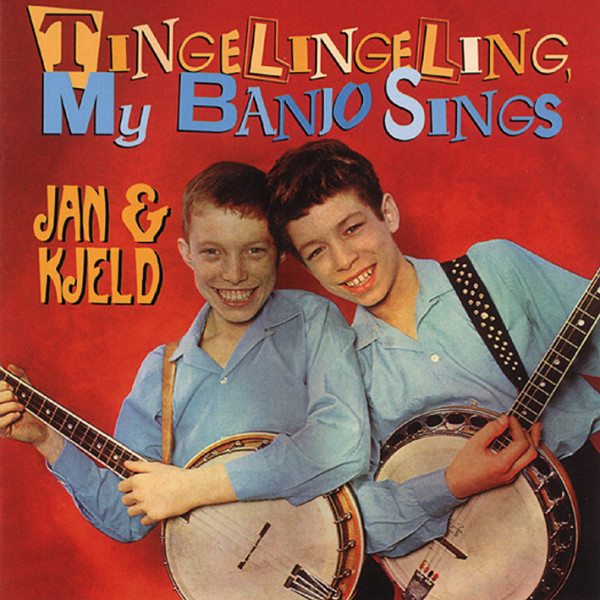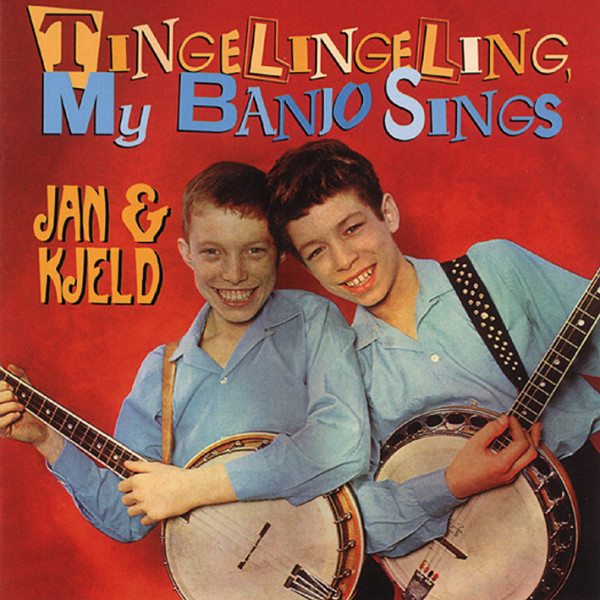 Dieser Artikel ist gestrichen und kann nicht mehr bestellt werden!
Benachrichtigen Sie mich, sobald der Artikel lieferbar ist.
Artikel-Nr.:

BCD15941

Gewicht in Kg.:

0.115
1-CD mit 4-seitigem Booklet, 24 Einzeltitel. Spieldauer ca. 58 Minuten.
mehr
JAN & KJELD: Tingelingeling My Banjo Sings
1-CD mit 4-seitigem Booklet, 24 Einzeltitel. Spieldauer ca. 58 Minuten.
Artikeleigenschaften von

JAN & KJELD: Tingelingeling My Banjo Sings
Albumtitel:

Tingelingeling My Banjo Sings

Genre

Schlager und Volksmusik

Preiscode

AH

Artikelart

CD

EAN:

4000127159410

Gewicht in Kg:

0.115
Jan & Kjeld - Tingelingeling My Banjo Sings

CD 1
01
Tingelingeling, My Banjo Sings (englisch)
02
Penny-Melody (englisch)
03
St. Louis Blues
04
I Can't Give You Anything But Love
05
Mack The Knife
06
Some Of These Days
07
A Tisket, A Tasket
08
Oh Susanna
09
O mein Papa
10
Freight Train
11
Carry Me Back To Old Virginny
12
You Are My Sunshine
13
Sweet Sue
14
Dinah
15
Oh Susanna
16
Go Down Moses
17
I Love Susi
18
Polly Wolly Doodle
19
A Taste Of Honey
20
Got No Nickel To My Name
21
Ein Kuss zum Abschied
22
Vergiss deine Tränen
23
Schick die andern alle weg
24
Entscheide dich bald
Jan & Kjeld stürmen mit ihren hellen Kinderstimmen, ihren Banjos, dem flotten Lied...
mehr
"JAN & KJELD"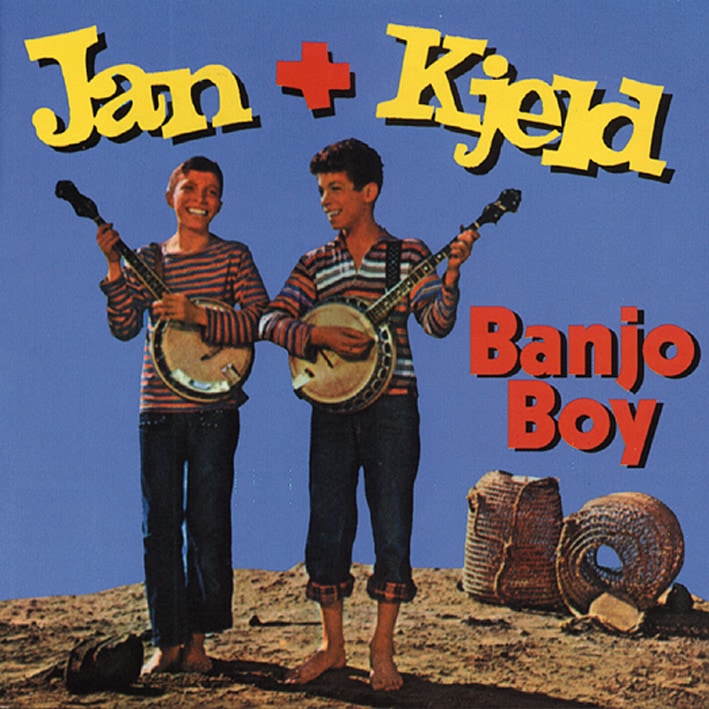 Jan & Kjeld stürmen mit ihren hellen Kinderstimmen, ihren Banjos, dem flotten Lied Banjo-Boy 1960 die Hitparade. Sie stossen bis auf Platz 1 vor, bleiben dort 40 Wochen, davon 29 Wochen unter den ersten Zehn. Sie verkaufen von dem Lied, das zu ihrem Markenzeichen werden soll, über eine Million Stück.
Als die beiden Jungen mit einer 'Goldenen Schallplatte' ausgezeichnet werden, strahlen nicht nur sie, sondern auch ihr Vater. Er, der Ingenieur Wennick aus Kopenhagen, hat nämlich den Grundstein zu der Karriere seiner Söhne gelegt. In seiner Freizeit ist er ein begeisterter Banjospieler. Sein Hobby färbt auf seine Sprösslinge ab. Kjeld, der dunkelhaarige, am 3. Februar 1944 in Kopenhagen geborene, wird zuerst von dem Banjofieber infiziert. Heimlich übt er auf Vaters Instrument, bis dieser ihn beim Spielen überrascht. Aber der Vater schimpft nicht lange, sondern gibt ihm Unterricht und 1956 entsteht aus dieser Hausmusik das Duo Vater und Sohn.
Jan, der blonde Bruder, am 27. Juli 1946 ebenfalls in Kopenhagen geboren, fhlt sich zurckgesetzt, wenn sein Vater und sein grosser Bruder an den Wochenenden zu ihren Auftritten fahren. Er will auch Banjospielen lernen. Doch es gibt da ein Problem: Jan ist Linkshänder. Als er den Vater berzeugt hat, dass zwei banjospielende Jungen auch Erfolg haben k"nnten, wird ein `Linkshänder-Banjo' angeschafft. Jan bt so fleissig, dass 1958 Vater Wennick aus dem Banjo-Duo 'Vater und Sohn' aussteigt und dem jngsten Sohn Platz macht.
Die Entscheidung ist richtig. Nicht weniger als 21 Amateurwettbewerbe in und um Kopenhagen gewinnen Jan & Kjeld, wie sie sich jetzt nennen, innerhalb von einem Jahr. Rundfunkstationen und das dänische Fernsehen werden auf die singenden und banjospielenden Brder aufmerksam. Auch die Plattenindustrie meldet sich. Nachdem er für Dänemark einen Vertrag mit Triola unterschrieben hat, unterschreibt Vater Wennick fr die noch minderjährigen Nachwuchsstars 1959 bei der deutschen Ariola.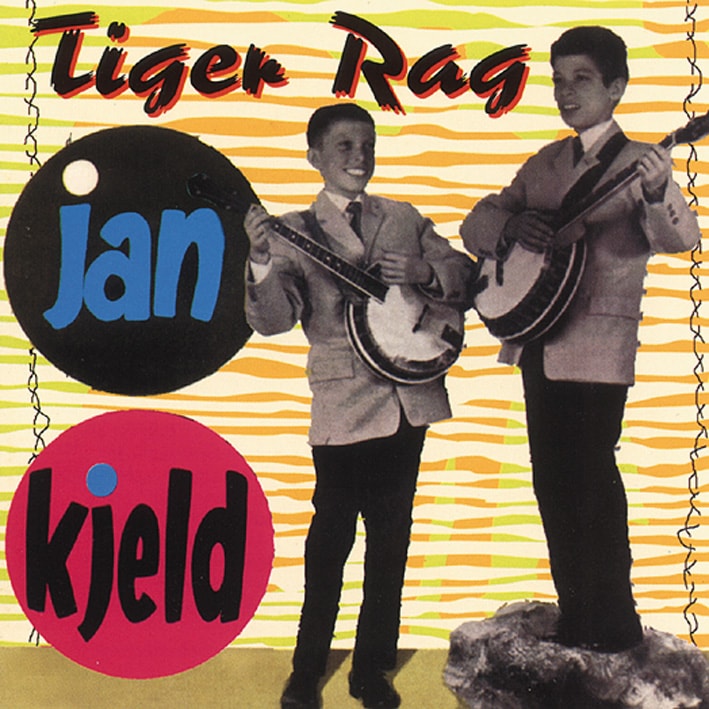 Am 1. Dezember 1959, Kjeld ist 15, Bruder Jan ganze 13 Jahre alt, werden die jungen Dänen zum ersten Mal in der deutschen Hitparade notiert. Tiger Rag heisst ihr Song, der vor ihnen schon von zahlreichen Knstlern, darunter von Louis `Satchmo' Armstrong, gesungen und gespielt worden ist. 12 Wochen bleiben die Jungstars damit in der deutschen Hitparade und erreichen den respektablen Platz 28.
Fr Banjo-Boy werden Jan & Kjeld von Radio Luxemburg mit einem Löwen' ausgezeichnet: Am 23. September 1960 präsentieren sie in der Wiesbadener Rhein-Main-Halle stolz ihr `bronzenes Raubtier' neben Rene Carol, der für Kein Land kann sch"ner sein Silber, und Freddy Quinn, der Gold für Irgendwann gibt's ein Wiederseh'n erhalten hat.
Der Erfolg der Banjo-Boys, wie sie nach ihrem ersten deutschen Hit von den Fans genannt werden, hält an: Sechs Lieder singen die jungen Kopenhagener 1960 in die Hitparaden, 1961 schaffen drei ihrer Songs den Sprung in die Bestenliste. Die deutsche Version des Ricky-Nelson-Hits Hello, Mary-Lou, wird 23 Wochen notiert, darunter 18 Wochen unter den ersten Zehn und klettert bis auf Platz 2. In dieser Zeit sind Jan & Kjeld so populär, daá auch Fanpost, die 'An die Banjo-Boys, Dänemark' adressiert ist, die Empfänger im Aale Kistenwej 138 in der dänischen Hauptstadt erreicht.
Auch eine Leserumfrage des Musikblattes `Tuney Tunes' im Jahr 1960 belegt die Beliebtheit des jungen Duos: 34 Prozent der Einsender entscheiden sich für Jan & Kjeld, die unangefochten auf Platz 1 kommen und die Everly-Brothers berflügeln. Ein Jahr später landen sie knapp hinter den Amerikanern.
Das Lied Banjo-Boy hat den jungen Dänen nicht nur ihre Kosenamen eingebracht, sondern sie auch für viele später aufgenommene Songs festgelegt. Komponist Charly Niessen, dem Text und Musik zu dem Millionenerfolg einfielen, hat später, wie auch andere Komponisten, immer wieder versucht, mit `Banjo-Liedern' daran anzuknpfen. Tingelingeling, mein Banjo singt, Banjo-Swing, Hillbilly-Banjo und andere Titel werden Jan & Kjeld auf den Leib geschrieben, ohne allerdings den gleichen Erfolg zu haben...
Auszug aus BCD15923 - JAN & KJELD Banjo Boy
Read more at: https://www.bear-family.de/jan-und-kjeld-banjo-boy.html
Copyright © Bear Family Records
Bewertungen lesen, schreiben und diskutieren...
mehr
Kundenbewertungen für "Tingelingeling My Banjo Sings"
Bewertung schreiben
Bewertungen werden nach Überprüfung freigeschaltet.
Weitere Artikel von JAN & KJELD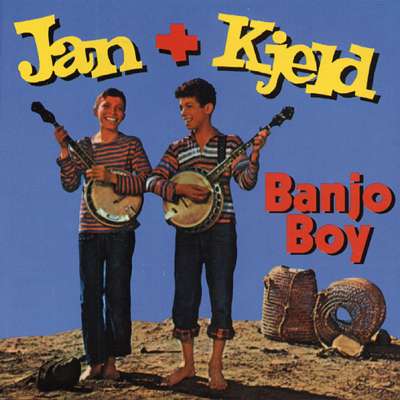 JAN & KJELD: Banjo Boy
Art-Nr.: BCD15923


Sofort versandfertig, Lieferzeit** 1-3 Werktage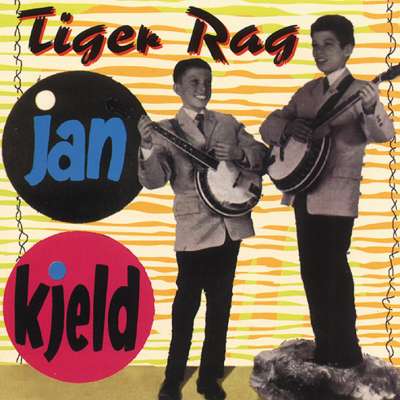 JAN & KJELD: Tiger Rag
Art-Nr.: BCD15924


Sofort versandfertig, Lieferzeit** 1-3 Werktage