Wer war/ist

Peter Frampton

? - CDs, Vinyl LPs, DVD und mehr
Peter Frampton
Geboren am 22.4.1950 in Beckenham, schloß er sich zunächst den True Beats an. Aus dieser Gruppe entstand The Herd, trat im Londoner Marquee Club auf und wurde als Teenybopblues-Band für die wichtige TV-Show "Top of the Pops' engagiert. lm Oktober 1967 kam mit "From the Underworld' der erste Hit. "Paradise Lost' und "I don't want our Loving to die' folgten 1968. 1969 stieg Frampton aus, nachdem er sich bei den Produzenten nicht durchsetzen konnte und die Gruppe im Studio nicht einmal ihre eigenen Platten aufnehmen durfte, sondern Studiomusiker diese Arbeit machten. Er schloß sich mit Steve Marriott zusammen, gründete mit ihm Humble Pie.
Die neue Gruppe wurde als Supergruppe hochgejubelt, noch bevor eine LP erschien, hatte aber Glück - die erste Platte "Natural Born Bugie' wurde im Oktober 1969 ein Hit. Die LP "Town and Country' rechtfertigte die Erwartungen, ist heute noch eine der besten Platten von Humble Pie. Trotzdem blieb die Gruppe beinahe auf der Strecke: Ihr Softrock kam in Amerika nicht mehr an, die Plattenfirma machte Pleite. Ein neuer " Manager trimmte Humble Pie auf den neuen Soul-Rockstil, mit dem Humble Pie gut ankamen, der Peter Frampton aber nicht gefiel. Darum stieg er 1971 aus, machte Solo weiter.
Auf seiner ersten Solo-LP "Winds of Change' (1972) spielten Ringo Starr, Klaus Voorman und Billy Preston mit. 1972 gründete er die Gruppe Frampton's Camel, löste sie Ende 1974 wieder auf, nachdem eine LP erschienen war. Arbeitet jetzt bei Plattenaufnahmen und Konzerten mit wechselnden Musikern zusammen. Original Presse-Info: Ariola Eurodisc GmbH


Weitere Informationen zu Peter Frampton auf de.Wikipedia.org
Für die Filterung wurden keine Ergebnisse gefunden!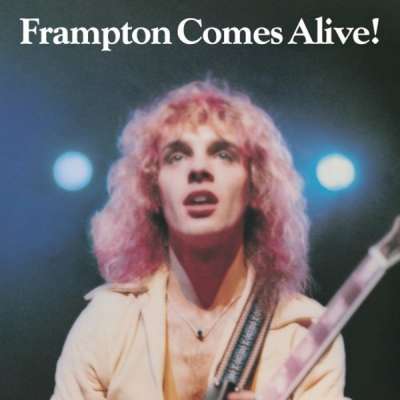 Peter Frampton: Frampton Comes Alive (2x180g Vinyl Rmst.)
Art-Nr.: AM65051

(A&M/1976) Gatefold/Klappcover - re-issue