Wer war/ist

Jimmy Heap

? - CDs, Vinyl LPs, DVD und mehr
Jimmy Heap
geb. 3. 3. 1922 in Taylor - Texas Record Labels: Imperial, Capitol Erster Top Ten Hit: Release Me (1954) James Arthur Heap, ein Sänger, der sich dem ,komischen Vortrag" verschrieben hat. Berühmt sind seine "Laugh-L.P.s".
Jimmy Heap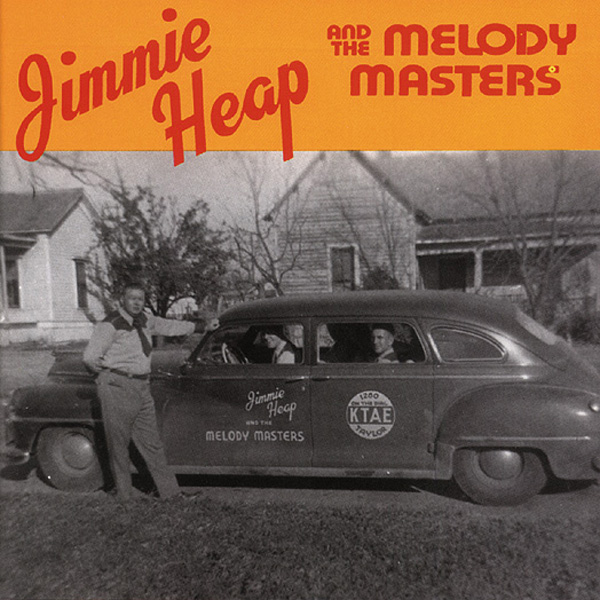 Jimmy Heap aus Taylor, Texas, war ein weiterer erfahrener westlicher Bandleader, der ein Jahrzehnt lang Aufnahmen machte, als er 1958 bei'D' unterschrieb. Er hatte in den frühen 50er Jahren einige große Hits genossen, indem er die Klassiker Dessau Waltz und The Wild Side Of Life vorstellte und 1953 die endgültige Hitversion von Eddie Miller und Bobby Gene Younts Release Me aufnahm. Noch anpassungsfähiger als Lindsay, war er auch erfolgreicher. Er genoss keine Hits in der Post-Rock-Ära, aber er baute eine populäre und auf Tournee gehende Showband auf, die alles vom texanischen Honky-Tonk, an dem er sich die Zähne ausgebissen hatte, bis hin zu überzeugendem Pop, Rock'n' Roll'n' all manner in between.
Er hatte den fantastischen Honky-Tonk-Sänger Perk Williams bis Mitte der 50er Jahre beschäftigt, aber Williams war nicht bereit und nicht in der Lage gewesen, sich an die wechselnde Szene anzupassen. So brachte Heap flexiblere Sänger wie den Trompeter Bill Taylor, einen Veteranen von Tanzbands wie R.D. Hendon's (und angeblich ein Cousin von Elvis) und den jungen Dale McBride. Heaps'D'-Veröffentlichungen (er hatte auch eine Veröffentlichung auf Dart), von denen einige unter Taylors angenommenem Halbpseudonym William Tell Taylor veröffentlicht wurden, gaben den bisherigen Honky-Tonk-Sound der Band fast vollständig auf, mit dem Steelgitarristen'Butterball' Harris im Hintergrund (wenn auch nicht so hier - er liefert einige schöne Steel Fills, die an Billy Williamsons Arbeit an Bill Haley's Platten, an Someone Else Is Filling My Shoes erinnern), und instrumentale Leadarbeit, die von Heap oder dem Gitarristen Kenny Frazier und dem Saxophonisten Ken Idaho geteilt wird.
Heap's Veröffentlichungen verbinden in der Regel einen geschickten, oft gimmicky Pop-Rocker mit einer langsamen Drag-Rock-Ballade, und sowohl McBride's Feature Somebody Else Is Filling My Shoes als auch Taylor's I Like It sind Paradebeispiele dafür. Heap führte bis in die 70er Jahre hinein Bands an und hatte eine Reihe von Veröffentlichungen auf seinem eigenen Fame Label (sowohl vor als auch nach seiner'D'-Vereinigung). Er ertrank bei einem Angelunfall, kurz nachdem er 1977 die Melody Masters aufgegeben hatte. McBride genoss in den Jahren vor seinem Tod 1992 eine mäßig erfolgreiche Country-Karriere, während Bill Taylor sich schließlich Jerry Lee Lewis' Revue anschloss und einer von Jerry Lees erfolgreichsten Songwritern wurde (There Must Be More To Love Than This, etc.) Er ist derzeit in Rente in Florida.
Jimmy Heap & Melody Masters Release Me
Read more at: https://www.bear-family.de/heap-jimmy-und-melody-masters-release-me.html
Copyright © Bear Family Records
Für die Filterung wurden keine Ergebnisse gefunden!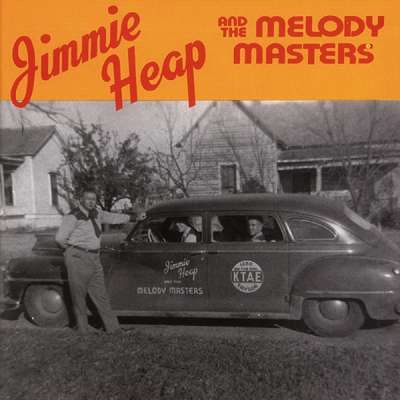 Jimmy Heap & Melody Masters: Release Me
Art-Nr.: BCD15617


Sofort versandfertig, Lieferzeit** 1-3 Werktage
1-CD mit 24-seitigem Booklet, 30 Einzeltitel. Spieldauer ca. 76 Minuten. Jimmy Heap war eine Legende in den texanischen Tanzschuppen. Darüber hinaus jedoch hatte er nur wenig Erfolg. Er nahm die Originalversion von Release Me auf und...