Wer war/ist

The Piltdown Men

? - CDs, Vinyl LPs, DVD und mehr
The Piltdown Men
The Piltdown Men waren eine anonyme Gruppe von Capitol-Sessionmen, die von Ed Cobb und Lincoln Mayorga produziert wurde, die sich als Link-Eddy Combo verdoppelten. Während "Bronto-saurus Stomp" war ein kleiner Hit in Amerika im Jahr 1960, war die Einheit viel beliebter in Großbritannien, mit Top Twenty Hits mit 'McDonald's Cave', `Piltdown Rides Again 'und` Goodnight Mrs. Flintstone'. Symphonische Arrangements (Mayorga war ein gelungener klassischer Pianist) und fette, walloping Saxs kombiniert, um eine Reihe von epischen Instruktionen zu schaffen, die wirklich laut gespielt werden sollten.
Die Flips waren gleich gut, besonders "Bubbles In The Tar", Mayorgas Neandertaler Training auf einem Jack Dupree-Fats Domino Thema. Cobb, zu einem Zeitpunkt ein Mitglied der Four Preps, schrieb 'Every Little Bit Hurts' (Brenda Holloway), 'Dirty Water' (die Standells) und produzierte verschiedene San Jose Rock-Gruppen für Tower, Uptown und sein eigenes Label, Sunburst . Mayorga spielte Klavier auf vielen Hits wie "Love Letters" (Ketty Lester).
Weitere Informationen zu The Piltdown Men auf de.Wikipedia.org
Für die Filterung wurden keine Ergebnisse gefunden!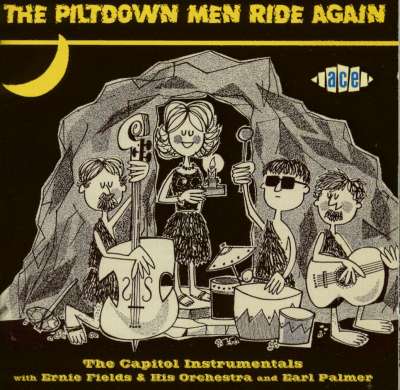 The Piltdown Men: The Piltdown Men Ride Again (CD)
Art-Nr.: CDCHD681


Sofort versandfertig, Lieferzeit** 1-3 Werktage
(ACE Records) 29 Tracks (69:39) - Mit 12-seitigem Booklet - Alle Piltdown Men's Instrumentals auf dem Capitol Label in ihrem urzeitlichen rockigen Glanz, inklusive der Hits, seltenen Singles und drei unveröffentlichten Tracks. Es gibt...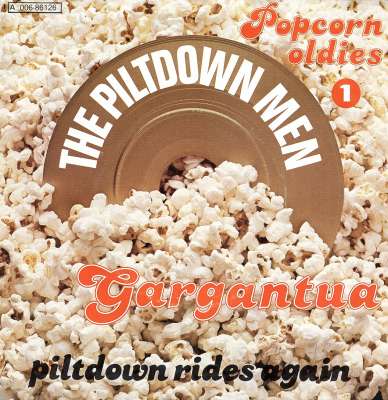 The Piltdown Men: Gargantua - Rides Again 7inch PS
Art-Nr.: CAP86126


Artikel muss bestellt werden