Wer war/ist

Charles Wilson

? - CDs, Vinyl LPs, DVD und mehr

Charles Wilson

Longtime fans of Charles Wilson already know what his new listeners are just finding out. That Charles Wilson is one of the blues world's exceptional gifts. Charles easily moves between blues and soul with absolute conviction and is no stranger to the stage or recording industry. His earlier releases on Ecko and Ichiban Records garnered considerable air-play and critical praise. On the road and entertaining audiences since he was a child, Charles has devel-oped a large and faithful fan base throughout the deep south, playing the Chitlin Circuit rooms and festivals in the African American community. His career, like his music, followed the Miss-issippi from Chicago to the Delta. Charles was born in January, 1957.

Growing up in the infamous pro-jects of Chicago's west side, his mother and father encouraged his love of blues and gospel. Like many of the greatest soul singers, Charles' first audiences were in his mother's church. His early gospel training is still evident. However, some of Charles' fondest memories are of Chicago's legendary Regal Theater. His father would bring him backstage to watch his Uncle Little Milton—he was mesmerized. On these trips Charles was also exposed to Bobby "Blue" Bland, Jackie Wilson, Sam Cooke, and Junior Wells. The Regal Theater became Charles' classroom and the singers his teachers. By the age of nine he was on stage himself, and at four-teen, he hit the road. Opening shows for artists like Bobby Rush honed his skills as a performer and taught him how to survive life on the road. After graduating high school Charles increased his performance schedule and in early 1978 released his first single "I Need A Love I Can See In The Day-light" on Sky Hero Records.

Charles continued to play clubs opening for legends Z.Z. Hill, Koko Taylor, Buddy Guy, and B.B. King. His presence so impressed Alley Cat Records that they signed him to a two record deal. These releases cemented his position as a touring act, but real success came with the 1990 Ichiban release Blues In The Key Of C and the subsequent string of releases on Traction and Ecko Records. His records found their way to radio stations and music stores throughout the African American communities of the south. So did Charles, in 1999 leaving Chicago and moving to Green-ville, Mississippi. The move took him closer to the bulk of his work in the heart of the Chitin Circuit. Unexpectedly, it also took him closer to the roots of the music. Charles spent a lot of time listening to classic soul and blues. In contrast, the music getting airplay on the Black radio stations of the south, was getting increasing-ly more driven by synthesizers, sequencers, and drum machines. He was starting to become frustrated with the production values.

He wanted to record something with a band, and a "live feel", something that allowed him to reach back into the blues and soul sounds that made him want to sing as a child. In July of 2003 a conversation with Delmark Records' Bob Koester changed Charles' frustration into an opportunity. If Heartaches Were Nickels captures the most raw and emotional performances of Charles Wilson to date. "Cut You A-Loose" and "Ain't No Hoochie Coochie Man" growl with intensity. "I Talk to Myself", a haunting slow blues, is deep and heartfelt. One of Charles' per-sonal favorites is the funky Albert King clas-sic "Cadillac Assembly Line".

He and Carl Weathersby get to pay homage to a great bluesman and friend. A little nepotism is a wonderful thing when your uncle is blues great Little Milton. He joins Charles, on "Hattie Mae's" and "Lonely Man", lending his distinctive guitar playing. On the title cut "If Heartaches Were Nickels" Weathersby's gui-tar work punctuates Charles' dynamic and unbelievably soulful performance, conjuring up intense, almost piercing emotions. If Heartaches Were Nickels will assuredly add to the growing list of Charles Wilson fans. —Keith A. Federman, February, 2004



Weitere Informationen zu Charles Wilson auf de.Wikipedia.org
Für die Filterung wurden keine Ergebnisse gefunden!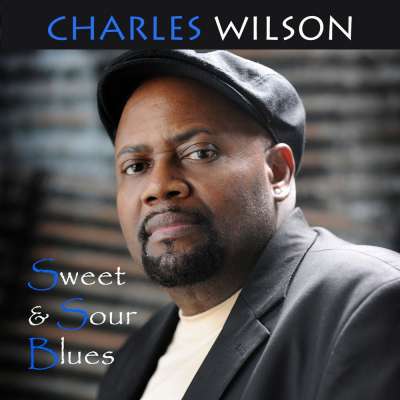 Charles Wilson: Sweet & Sour Blues
Art-Nr.: CDMA86669


Artikel muss bestellt werden
(2015/Music Access) 11 tracks. Charles Wilson wuchs in Chicago auf und begann schon sehr früh mit dem Gesang; als Teenager sang er in Chicago Nachtklubs der Gegend, aber er war zu jung, um ein Bier zu trinken. Trotzdem sein Onkel R & B /...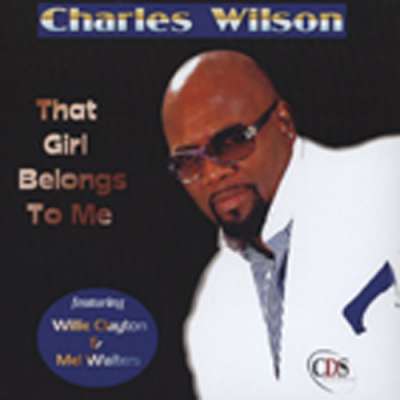 Charles Wilson: That Girl Belongs To Me
Art-Nr.: CDMA41177


Artikel muss bestellt werden
(2010 'CDS Records') (46:38/11)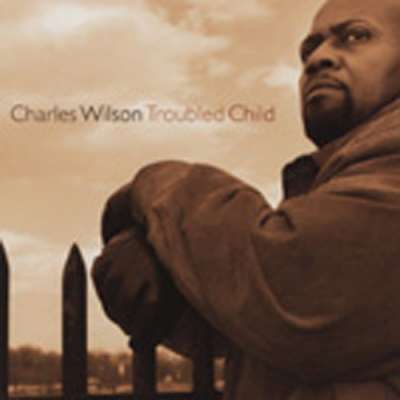 Charles Wilson: Troubled Child
Art-Nr.: CD048


Sofort versandfertig, Lieferzeit** 1-3 Werktage
(2009 'Severn') (41:29/10) Nach Alben für u.a. Delmark, Ecko und CDS ist der aus Chicago stammende Sänger nun bei Severn belandet. Die Produzenten David Earl und Steve Gomes (der auch einige Songs schrieb) haben ihm ein passendes...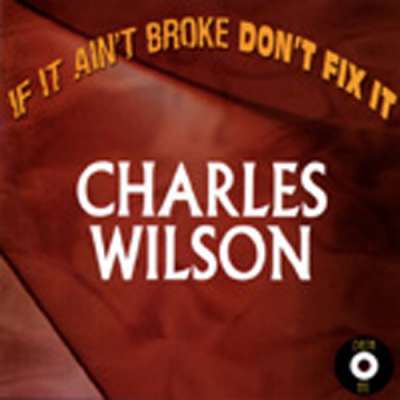 Charles Wilson: If It Ain't Broke Don't Fix It
Art-Nr.: CDDEL38


Artikel muss bestellt werden
(2005 'Delta Ent.') (46:03/12) Soul-Blues, teils handgemacht, teils mit elektronischem Back-Up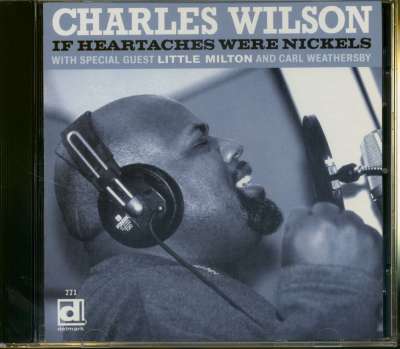 Charles Wilson: If Heartaches Were Nickels
Art-Nr.: CDDE771


Sofort versandfertig, Lieferzeit** 1-3 Werktage
(2003 'Delmark') (60:40/15) Ursprünglich stammt er aus Chicago, lebt mittlerweile aber in Greenville, Mississippi um näher an dem Publikum zu sein, für das er arbeitet. Nach Alben für Ichiban und Ecko entstand diese CD in - Chicago. Eine...