Wer war/ist

Miles Davis

? - CDs, Vinyl LPs, DVD und mehr

Geboren am 25.5.1926 in Alton - USA Der Trompeter, Absolvent des New Yorker Juilliard-Konservatoriums, ist unbestritten eine der Schlüsselfiguren der Fusion Jazz und Rock. Davis, der 1957 einen ersten Hit mit dem Soundtrack des Films "Fahrstuhl zum Schaffott' schrieb, wandte sich immer stärker einem psychedelischen Trompetenjazz zu. Seit seiner Mitgliedschaft im Charlie-Parker-Quintett nach 1945 gilt er als die Verkörperung von Kühle und Unnahbarkeit. Der unberechenbare, egonzentrische Musiker wurde von seinen Mitspielern oft als derart autoritär empfunden, daß ihn die meisten nach kurzer Zeit wieder verließen. Original Presse-Info: CBS Schallplatten GmbH
Für die Filterung wurden keine Ergebnisse gefunden!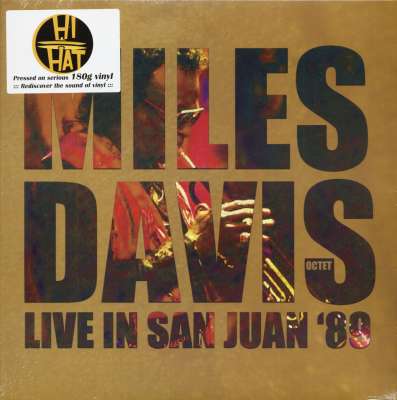 Miles Davis Octet: Miles Davis Octet - Live In San Juan '89 (LP,...
Art-Nr.: LPHH3029


Sofort versandfertig, Lieferzeit** 1-3 Werktage
(Hi Hat) 2 Tracks (31:32) - This remarkable set was broadcast via FM radio from an intimate club in San Juan, California, and features just two tracks: a tribute to Jaco Pastorius from his recently released 'Admandla' album, and the...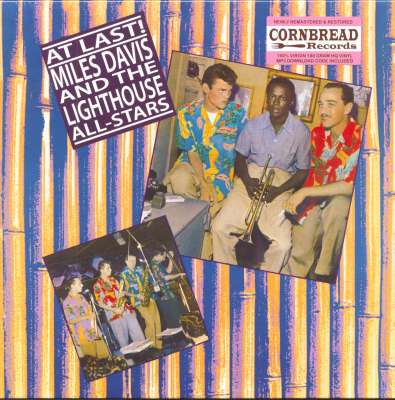 Miles Davis: At Last! Miles Davis & The Lighthouse All-Stars...
Art-Nr.: LPCB16028


Sofort versandfertig, Lieferzeit** 1-3 Werktage
(2017/Cornbread) 5 Tracks (38:51) - Live im Leuchtturm, Hermosa Beach, Kalifornien, September 1953! Mit Chet Baker, Russ Freeman, Max Roach, Rolf Ericson, Bud Shank und anderen!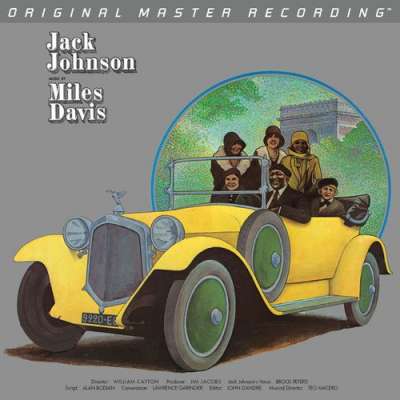 Miles Davis: A Tribute To Jack Johnson (LP Vinyl 180g, Ltd)
Art-Nr.: LPMFSL1440


Artikel muss bestellt werden
(2015/Mobile Fidelity) 2 tracks. Miles Davis zusammen mit Steve Grossman, Herbie Hancock, John McLaughlin, Michael Henderson und Billy Cobham. Das Material der zwei Tracks stammt aus insgesamt vier Aufnahme-Sessions zwischen Februar und...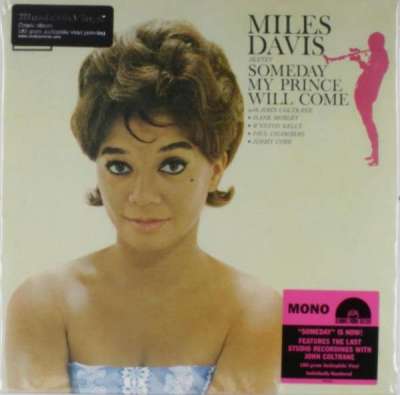 Miles Davis: Someday My Prince Will Come
Art-Nr.: CD711212


Sofort versandfertig, Lieferzeit** 1-3 Werktage
(2012/Hallmark) 6 tracks
Miles Davis: Kind Of Blue
Art-Nr.: LP6785405


Artikel muss bestellt werden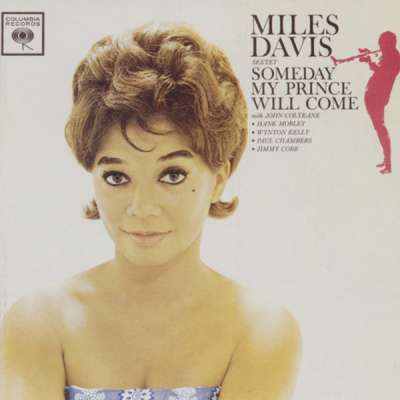 Miles Davis: Someday (1961)...plus
Art-Nr.: CDCK65919


Sofort versandfertig, Lieferzeit** 1-3 Werktage
(1999/SONY) 8 tracks (55:00)