Wer war/ist

Rick Derringer

? - CDs, Vinyl LPs, DVD und mehr

Amerikanischer Gitarrist, Sänger, Kom- ponist und Produzent. Geboren als Rick Zehringer am 5.8.1947 in Wapakoneta. Begann als 13jähriger seine Karriere bei der amerikanischen Teenbeat-Gruppe McCoys, hatte mit ihr 1965 den Hit "Hang on Sloopy'. Der Song wurde ein weltweiter Millionenhit und verhalf der Gruppe auch in Deutschland zu einem Spitzenhit. 1966 folgte "Fever'. Rick spielte damals die Sologitarre und sang. Die Gruppe hatte er gemeinsam mit seinem 2 Jahre jüngeren Bruder, dem Schlagzeuger Randy Zehringer, gegründet. Mangelnde Erfahrung und schlechtes Management richteten die Gruppe zugrunde. Außerdem wollten die Jungs Ende der 60er Jahre andere Musik machen - das Publikum aber weiter die Songs hören, mit denen die Gruppe berühmt geworden war. Steve Paul wollte die Gruppe managen, aber Rick Derringer lehnte ab. Er wollte nicht noch einmal reinfallen. Erst als Steve Paul das Management von Johnny Winter übernahm, war er überzeugt. Die McCoys wurden die Begleitband von Johnny Winter. Rick selbst engagierte sich als Songschreiber und Produzent. 1974 wechselte er zur Edgar Winter Group als Produzent, Gitarrist und Songschreiber. Nebenbei arbeitete er wieder an eigenen Projekten. So erschien nach mehr als zweieinhalb Jahren harter Arbeit die erste Solo-LP "All American Boy'. Original Presse-Info: CBS Schallplatten GmbH

Weitere Informationen zu Rick Derringer auf de.Wikipedia.org
Für die Filterung wurden keine Ergebnisse gefunden!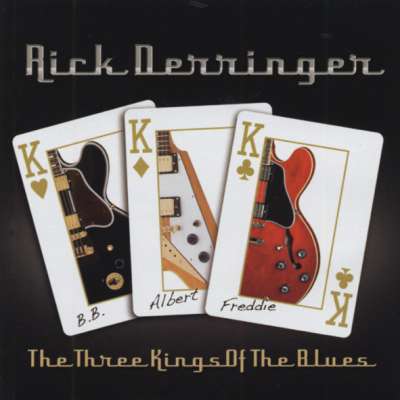 DERRINGER, Rick: Three Kings Of The Blues
Art-Nr.: CDBB2073


Artikel muss bestellt werden
(1993-2000 'Blues Bureau') (51:23/11) Zusammenstellung. Derringer interpretiert Songs der 'Kings' im Blues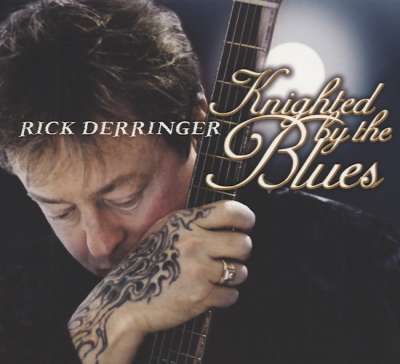 DERRINGER, Rick: Knighted By The Blues
Art-Nr.: CDPRD72832


Artikel muss bestellt werden
(2009 'Provogue') (51:42/10) Digipak - RICK DERRINGER - gtr/bass/voc, RON REINHARDT - kbds, DAVE REINHARDT - drums.